National Pralines Day | Pecan Pralines
I came to an awful realization the other day. On June 1st I was so excited and felt so accomplished because I thought I was halfway done with this food holiday challenge. Yes, June 1 marks the 6th month of the year, but it's not until July 1 that I've actually finished half of the challenge! It's something I didn't fully think about, and now I realize that I'm not even halfway done with the national food holiday challenge. Sigh…it's been one of those…months.
In better news, I made some awesome Pecan Pralines tonight and if it wasn't already late and if I hadn't made a commitment to stop eating so late, I would've indulged in the entire batch. Yes sirree, it's the truth.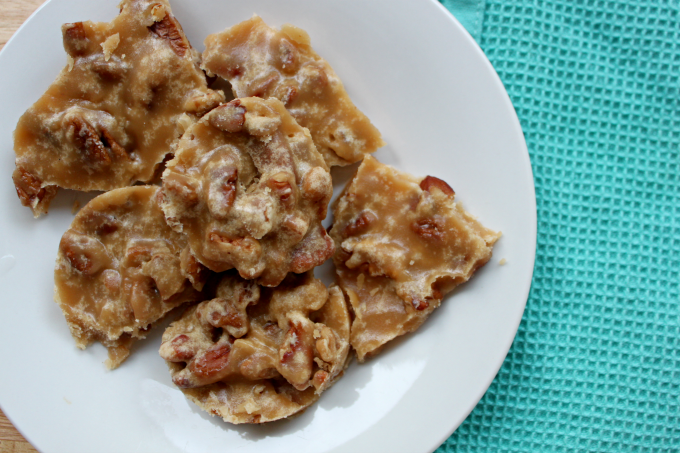 I used the recipe from Emeril Lagasse for Creamy Pecan Pralines. Duh that Emeril would have a recipe that makes the most perfect pecan pralines.
The only thing I would do differently would be to actually scoop the pralines out. Instead, in a haste and without fully reading the directions, I poured the mixture onto parchment paper and spread it out as much as possible before it hardened too much to easily to that. Apparently, you are supposed to scoop spoonfuls out until you've got everything.
Either way, who cares about the shape of the pralines? They are amazing!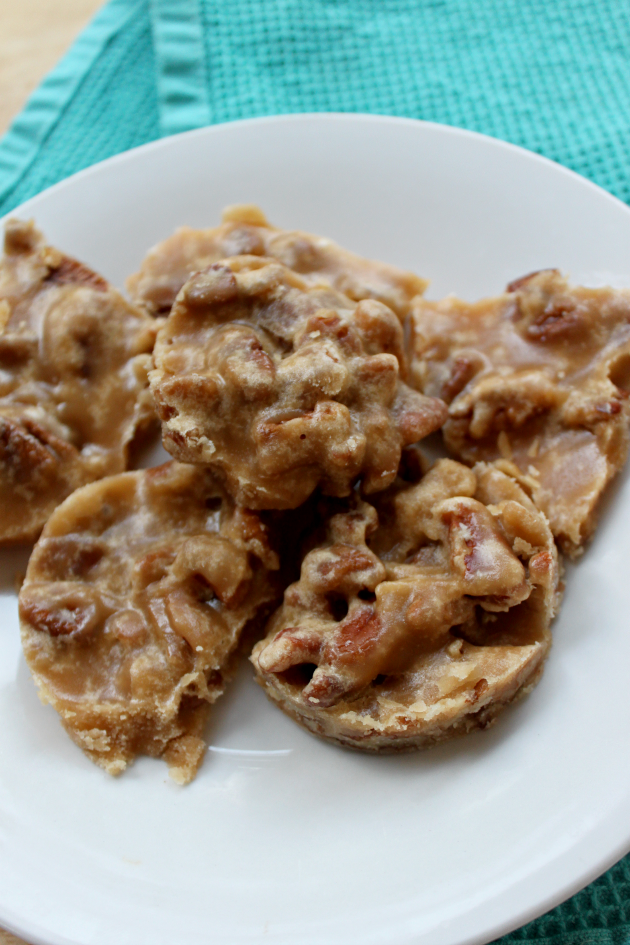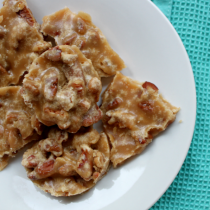 Pecan Pralines
Ingredients:
1 cup light brown sugar
1/2 cup granulated sugar
1/2 cup heavy cream
4 tablespoons unsalted butter
2 tablespoons water
1 cup pecan halves
Directions:
In a heavy-bottomed saucepan, combine the light brown sugar, granulated sugar, heavy cream, butter, and water. Place over a medium-high heat and stir constantly until the pralines reach the softball stage, 238 to 240 degrees F.
Add the pecans to the candy, and pull the pan off of the stove. Continue to stir the candy vigorously with a wooden spoon until the candy cools, and the pecans remain suspended in the candy, about 2 minutes.
Spoon the pralines out onto a parchment or aluminum foil lined sheet pan and cool completely before serving.
Leave a Comment