National Pecan Sandy Day | Pecan Sandies
It's National Pecan Sandy Day, but my love of these cookies is relatively new. In fact, with the exception of my Aunt Shirley's Pecan Pie, I didn't like pecans for the longest time. Now, I'm happy that there is a number of pecan food holidays throughout the year that I can celebrate and make goodies for!
These pecan sandies were about the easiest cookies in existence. It took me a whopping 10 minutes to prepare the cookies for baking, not including the time it takes to chill the dough, and then another 15 minutes to bake until perfection.
Does it get any simpler than that? No.
These sandies are made with finely ground pecans for more texture and flavor in every bite. Love these things!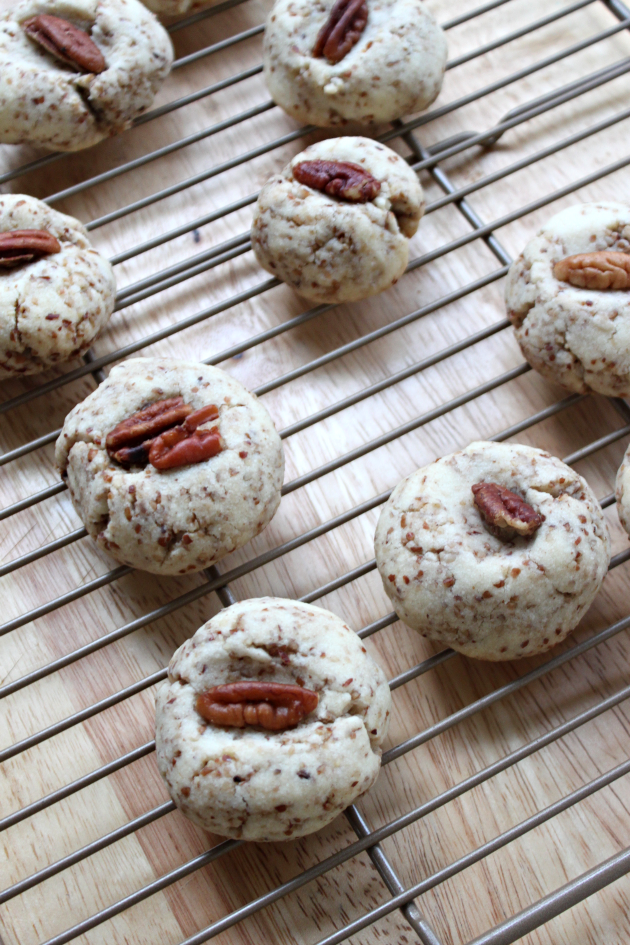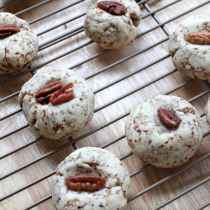 Pecan Sandies
Ingredients:
1/2 cup butter, softened
1/4 cup sugar
1 tsp almond extract
1 cup cake flour
1/2 cup finely ground pecans
Handful of whole pecans
Directions:
In the bowl of a stand mixer, cream together the butter and sugar. Stir in almond extract. Add cake flour and mix on low until well blended. Stir in ground pecans, making sure that it's mixed well.
Chill for 30 minutes. While chilling, preheat the oven to 350*F.
Roll dough into 1-inch balls and place on a greased baking sheet. Press your thumb lightly in the center and place one pecan in groove.
Bake 15 minutes, or until bottom edges are golden brown. Cool on a wire rack.
Leave a Comment