National Pina Colada Day | Classic Pina Colada
Mom, this post is for you.
Folks, my mom is my first thought when someone mentions a pina colada. She loves these drinks. I didn't even think it was possible to love a cocktail this much, but she does, and can you blame her? Sweet coconut, tart (and also sweet) pineapple, plus booze? Match made in heaven. Even the non-alcoholic version is worthy of praise. And, in fact, the Miami Vice is even MORE worthy of praise for that combination of pina colada and strawberry daiquiri is a win, win, win in my book.
Need proof? Here are pictures of me from last year when I went on my bachelorette cruise. In the first picture, I had just boarded a couple hours prior and I was totally losing at Bingo. Underneath is yet another Miami Vice, one that was just beyond too many to count, and to the right is what happened from there. I keep it classy.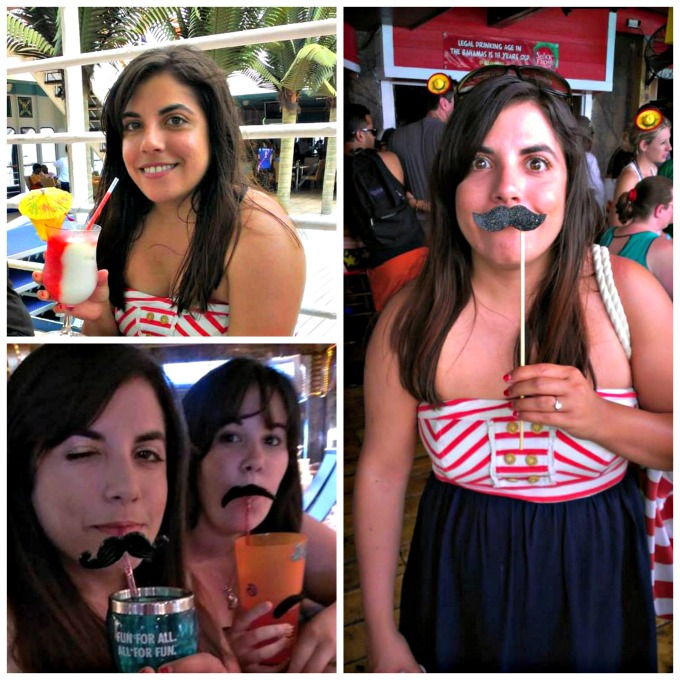 Although not my usual drink of choice, there's something about being on a cruise ship, or on the beach, that demands I have a fruity beverage.
Well, today, I'm sharing my recipe for a classic pina colada, but I added a splash of grenadine for color and slight flavor and dropped some maraschino cherries in the mix because somehow, finding cherries at the bottom of my drink makes me very happy. It's the little things.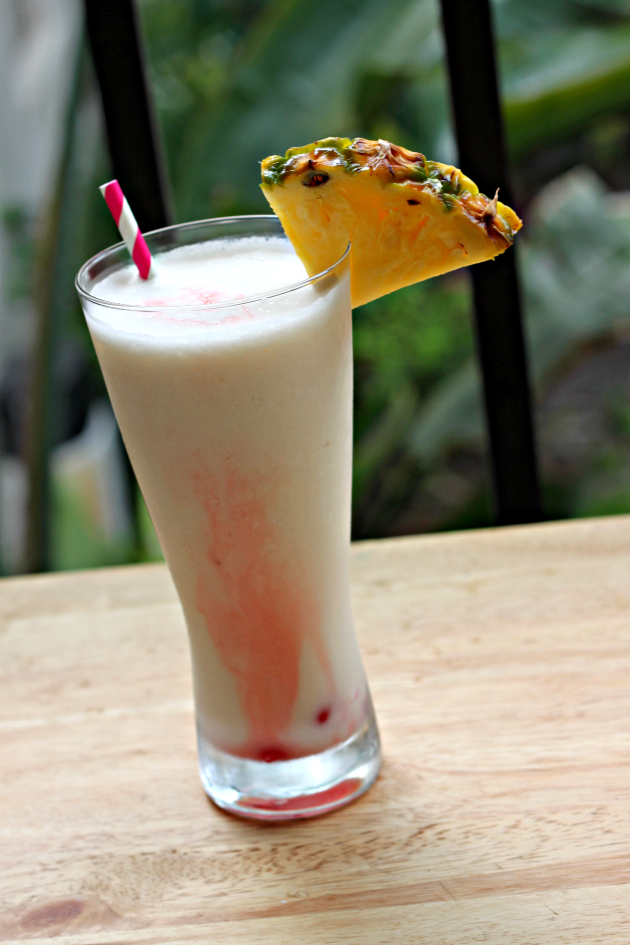 Even though my husband and I don't exactly love the condo we live in, there are these large palm trees surrounding us that can sometimes transport me to a place where drinking a pina colada is not only common, but completely necessary. Notice I say 'sometimes'. Taking a picture of this drink was one of those times. Ah, how refreshing. Although the moment I walked back inside I instantly thought, oh…I guess I'm here. Oh well.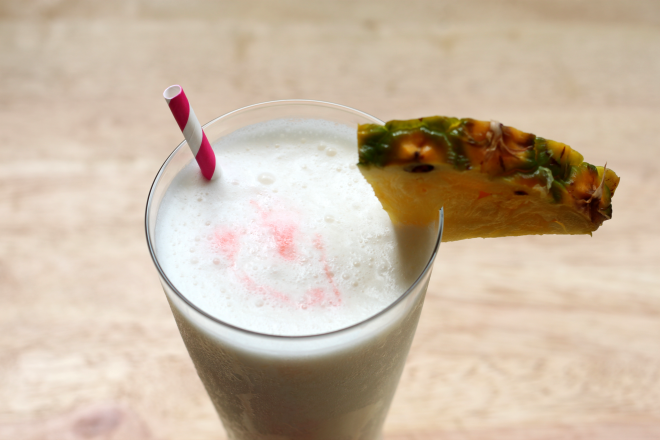 How much do you want a pina colada right now? Because I'm about to tempt you one more time. Ahhh.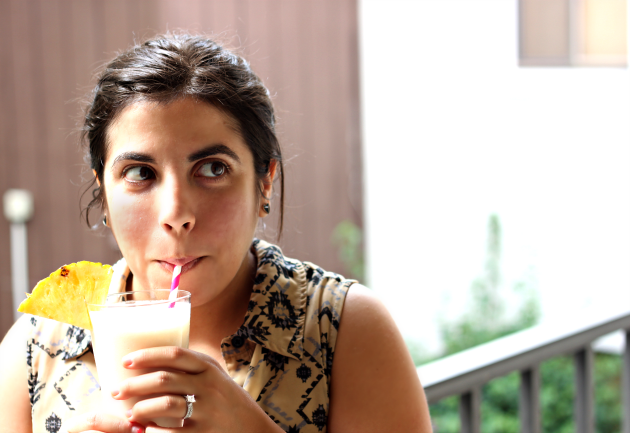 Who cares that it's Thursday? Celebrate National Pina Colada Day with every gusto of your being! Mom, that means you.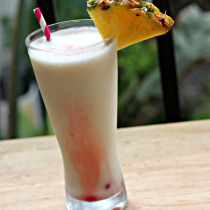 Classic Pina Colada
Ingredients:
1/2 cup rum
1/2 cup coconut cream
1/4 cup coconut milk
1/4 cup pineapple chunks
Splash of grenadine
Handful of ice cubes
Directions:
Fill blender halfway with ice cubes. Add the rum, coconut cream, coconut milk, and pineapple chunks, pureeing until completely mixed.
Transfer contents to a glass and top with a couple splashes of grenadine.
Leave a Comment