National Junk Food Day | Spicy Pizza Bianca with Meatballs
When I think of junk food, I think of chips, cookies, mostly salty foods you eat with your hands. I choose not to think of pizza as junk food. I mean, it is thin crust and I do have peppers on it so it's okay, right?
Anyway, if you're going to eat junk food, it might as well be pizza. I can't think of many more options that are better than pizza to waste calories on, and especially this pizza, which is a new favorite in our house.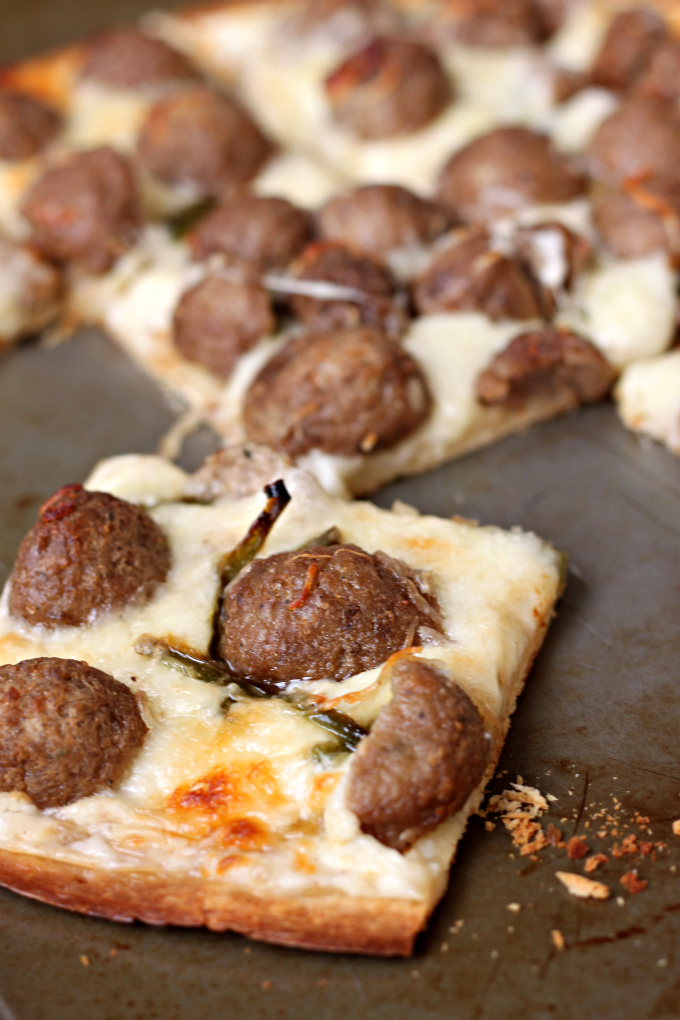 I'm so glad I married a guy who not only loves spicy food just as much, if not more, than I do, but also has a very green thumb and can pull thai chili peppers from his plant on our patio whenever I want some for our food.
Very spicy on their own, some of the spice is cooked out when sautéed for the pizza, but you still get a major kick. A kick that we've become so accustomed to we rarely have a meal without it.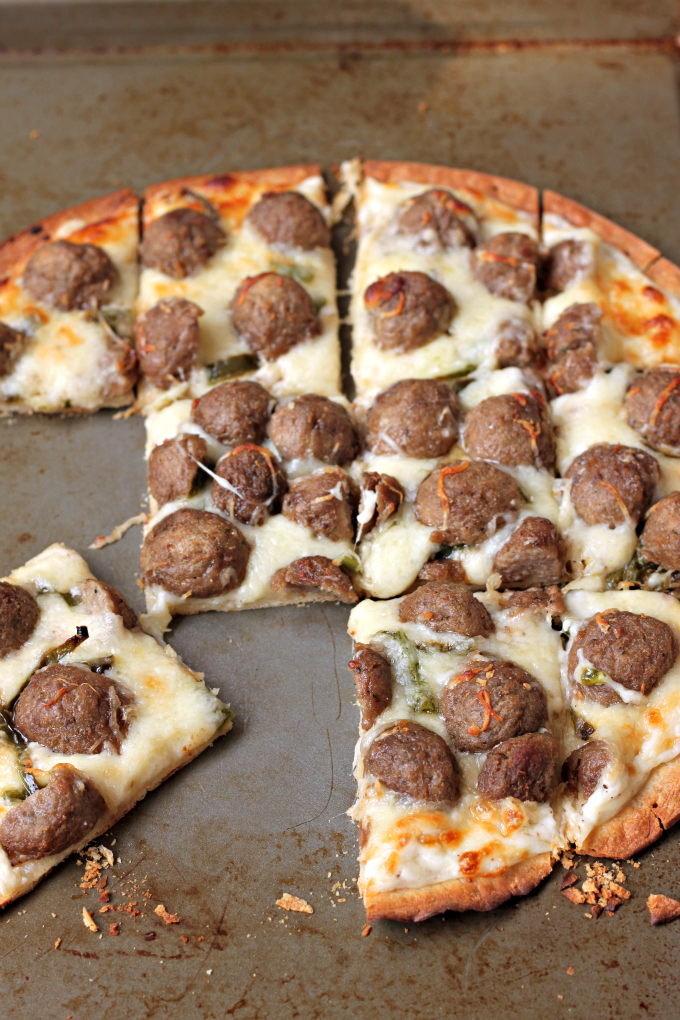 Of course, if you're going to have meatball pizza, you have to drink wine. A wonderful Merlot courtesy of 14 Hands, a new favorite wine of mine. Never mind that we ended up drinking the entire bottle…
It has wonderful aromas of dark stone fruits and cherries with subtle notes of herbs, and you can taste plum, black cherry, blackberries and spice. It was a perfect pairing!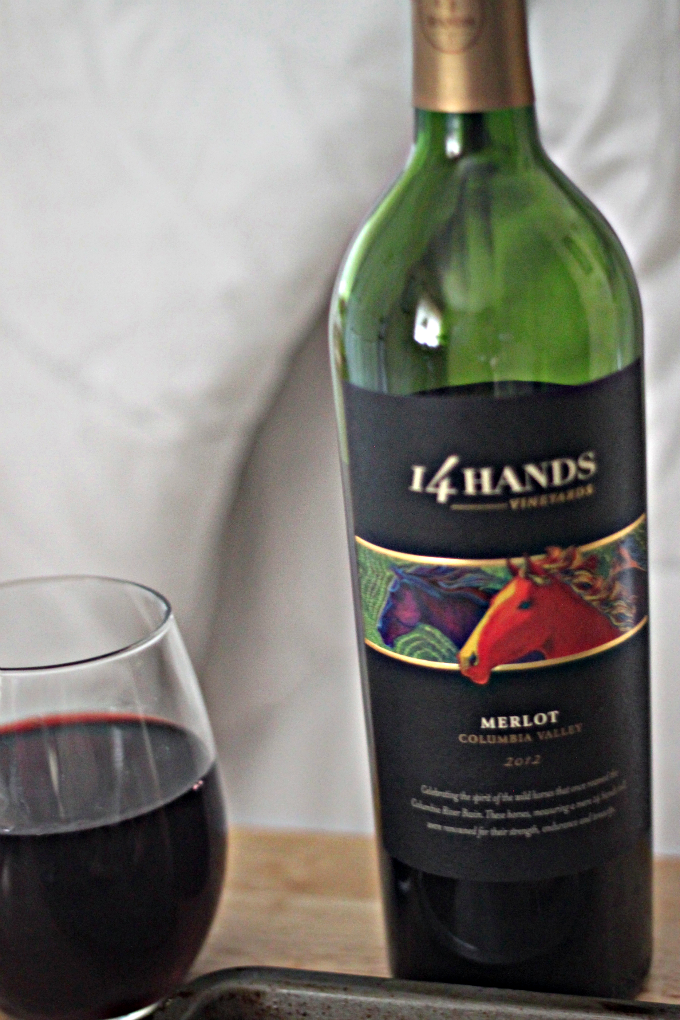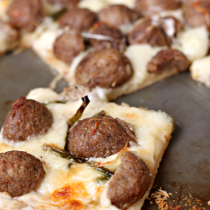 National Junk Food Day | Spicy Pizza Bianca with Meatballs
Ingredients:
Pre-made thin crust pizza dough
15 meatballs, frozen or your favorite recipe
1 jalapeño pepper, deseeded and sliced thin
2 thai chili peppers (or other pepper of your choice), deseeded and sliced thin
2 tablespoons unsalted butter, at room temperature
2 tablespoons all-purpose flour
1 cup whole milk
1/8 teaspoon ground nutmeg
1 dried bay leaf
1 clove garlic, smashed and peeled
1/4 teaspoon kosher salt
1/8 teaspoon freshly ground black pepper
1/2 cup shredded mozzarella cheese
Directions:
Whether you go with frozen meatballs or your favorite homemade recipe, cook the meatballs until just under completion. You'll cook them more on the pizza. Cut each meatball in half and set aside.
In a small pan with olive oil, saute the peppers until cooked, 3-5 minutes. Set aside.
In a heavy small saucepan, melt the butter over medium heat. Add the flour and stir constantly for 1 minute. Gradually add the milk, whisking constantly.
Add the nutmeg, bay leaf and garlic. Whisk over medium heat until the mixture thickens to sauce consistency and is smooth, 2 to 5 minutes. Stir in the salt and pepper. Remove and discard the bay leaf and garlic.
Spread the béchamel sauce over the pizza crust, leaving an inch around the edge. Top with mozzarella cheese, sliced peppers, and meatballs (cut side down).
Cook pizza according to package directions, usually 450*F for 8-10 minutes.
Tomorrow: National Penuche Fudge Day
2 Responses to "National Junk Food Day | Spicy Pizza Bianca with Meatballs"

Leave a Comment