National IPA Day | Jai Alai Grilled Chicken Drumsticks
All of you people in Tampa know Cigar City and can probably support my claim when I say it's a great craft brewery that Tampa is lucky to have. It's been on multiple lists for some of the best beer around, and that doesn't come easy when you look at all of the craft breweries that keep popping up everywhere.
If you plan on visiting Tampa, your time with us isn't complete if you don't visit the Brewery, Brew Pub, and/or the Cider & Mead that'll be opening (hopefully) soon in Ybor. I admit that I expected more of the Brewpub when it first opened, but can't that be expected with any new restaurant? All subsequent visits to the Brewpub has left me very happy to have visited. It's one of my favorite places to go now!
A couple of months ago, I went to a Spring Hops event where Cigar City had a couple of tents. I was able to try some of the ciders they plan on having at Cider & Mead and can I just say how much I'm anticipating this place?! I remember how fantastic the watermelon cider was and know that'll be the first thing I order.
Anyway, the Jai Alai IPA is definitely one of their more popular beers, alongside Florida Cracker and Maduro Brown Ale. Mmmm!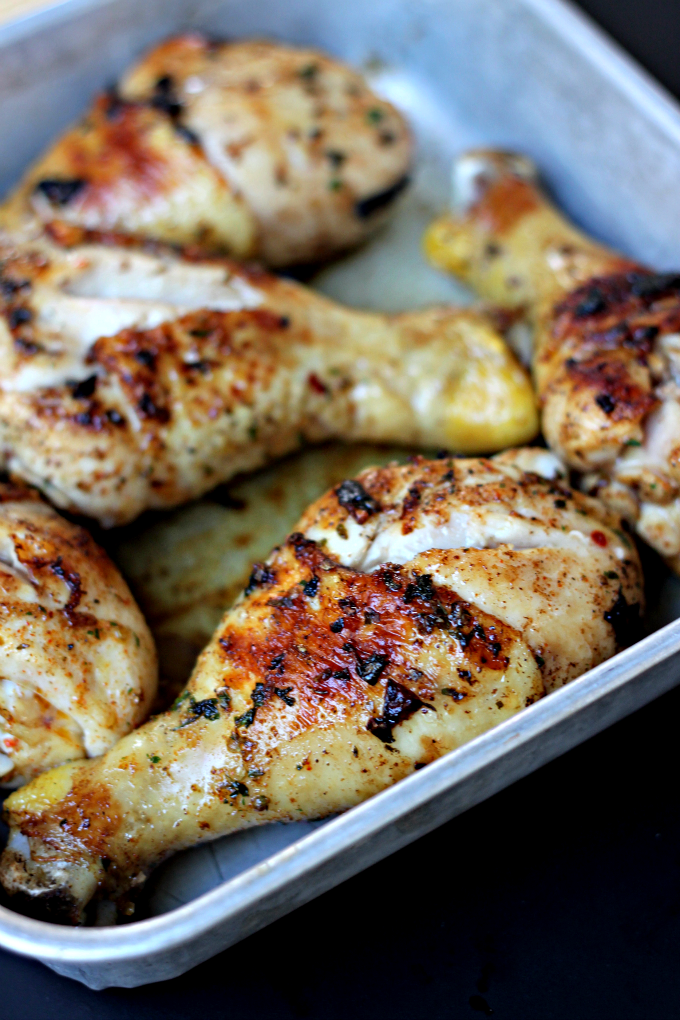 For National IPA Day, I wanted to use the Jai Alai to marinate the chicken in, along with some herbs and spices. Of course, chicken drumsticks then beg to be grilled, right? And grill I shall do.
I used a number of spices and herbs, all personal preference, but with something like this, you can feel totally free to change some spices out to make it your own and cater to your tastes. Whether you want something spicy, or just to pack a punch of flavor, you can make that happen. Enjoy!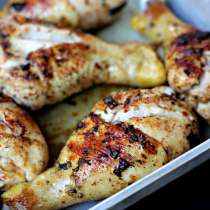 National IPA Day | Jai Alai Grilled Chicken Drumsticks
Ingredients:
8-10 chicken drumsticks
1 can Jai Alai, or other IPA
1/4 cup olive oil
4 cloves garlic
1 tsp paprika
1 tsp cayenne pepper
2 tsp oregano
1 Tbsp red pepper flakes
1/2 tsp ground cumin
Pinch each of salt and pepper
1/4 cup fresh parsley, chopped
Directions:
Pat dry the chicken drumsticks and place in a large zip lock bag.
In a bowl, mix together all ingredients except parsley; add parsley at the end. Pour over drumsticks, being sure to massage the chicken to apply the marinade and allow to marinate for at least an hour.
Grill the chicken for about 20 minutes, or until cooked through, basting with the marinade as necessary along the way and turning over halfway through.
Tomorrow: National Ice Cream Sandwich Day
3 Responses to "National IPA Day | Jai Alai Grilled Chicken Drumsticks"