National Raspberry Cake Day | Raspberry Blueberry Cake
Blueberries are like the fruit that keeps on giving, at least in my house. Those fresh picked blueberries from the Georgia farm have been used in so many things, including this Raspberry Blueberry Cake for National Raspberry Cake Day.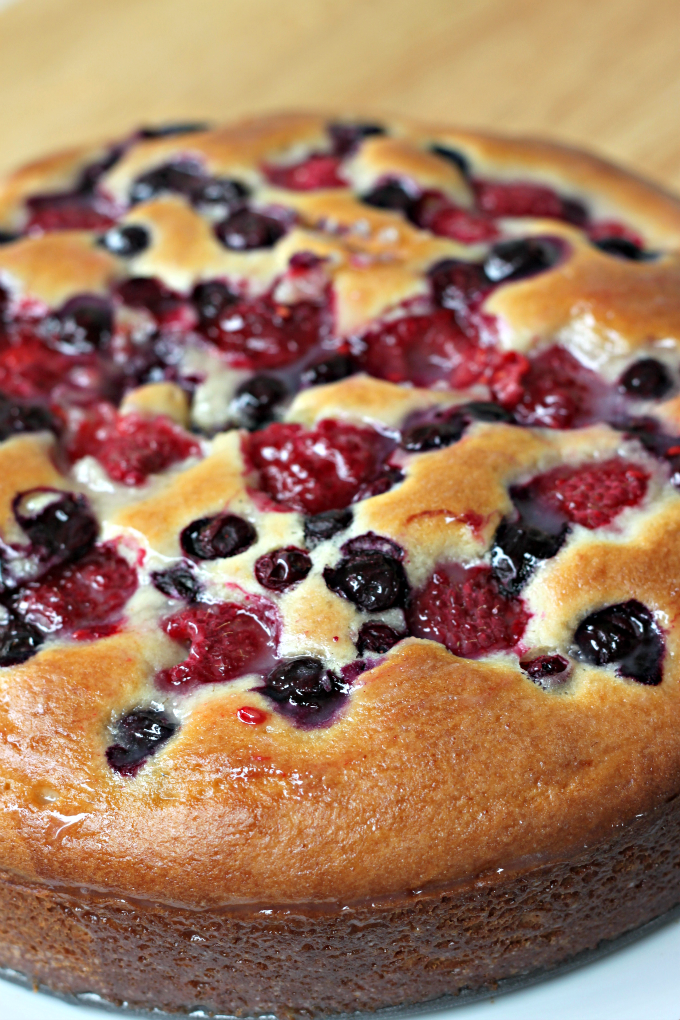 I love the fruits of summer and happen to think that a light cake with these berries interspersed throughout is one of the best things one can make to celebrate. It a soft, slightly sweet pound cake that doesn't take long to make at all.
There's nothing more to say other than National Raspberry Cake Day couldn't've come at a better time.
Also, it's another month down! I only have five months left until the end of the year and the biggest celebration ever because I will have accomplished this food holiday challenge that I had so many doubts about to begin with. I used to question this decision of mine almost continuously, and I'd be lying if I said I haven't said I want to quit this entire thing (I said that today, actually), but overall it gets easier all the time, and more exciting and fun! Still, can't wait until the end of the year. 🙂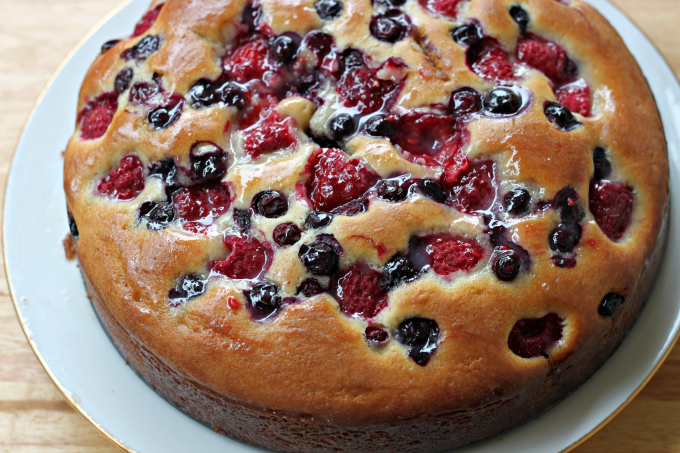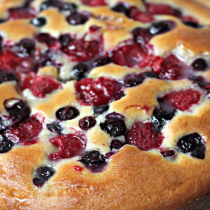 National Raspberry Cake Day | Raspberry Blueberry Cake
Ingredients:
Cake
1/3 cup butter, softened, plus more for pan
1 cup sugar
1 large egg
1 tsp vanilla extract
1 cup whole milk
2 cups all-purpose flour, plus more for pan
1 Tbsp baking powder
1/2 tsp salt
1 cup raspberries
1/2 cup blueberries
Glaze
1/2 cup powdered sugar
2 Tbsp milk
1/2 tsp vanilla
Directions:
Cake
Preheat oven to 350*F. Butter and flour a 9-inch springform pan.
In a large bowl, cream butter, sugar, egg, vanilla and milk. Add flour, baking powder and salt, mixing again until incorporated.
Pour mixture into springform pan and top with raspberries and blueberries.
Bake 35-45 minutes, or until a toothpick inserted into the center of the cake comes out clean.
Glaze
Whisk all ingredients together. Brush onto cake.
Tomorrow: National IPA Day
Leave a Comment