National Fruit Cocktail Day | Boozy Fruit Cocktail
Fruit cocktail is one of those desserts that brings back memories of daycare. Yes, I went to daycare from kindergarden through the fifth grade and I LOVED it. I remember galloping around the playground like I was riding a horse. I remember being in the top of the wooden playground with its nooks and crannies and high roof and playing house with my friends. I remember wanting to have an imaginary friend, and for a while there even pretending like I did, because my best friend at the time had one and I wanted one too.
I also remember the food. It was really good, actually! It was made by Betty, the mother of my two closest friends, Lisa and Melissa. They lived in the neighborhood right behind the daycare and Betty made some of the greatest things. My favorites were spaghetti, beanie weenies, and mashed potatoes (sometimes I combined the beanie weenies with the mashed potatoes). Betty would make everything from scratch, or at least jazz up anything from a box or bag that the daycare made her purchase.
The one thing that I know came from a can was the fruit cocktail, but it was so sugary sweet that any five year old would love it. Pears, peaches, pineapple, grapes and those red things that I think are supposed to be cherries.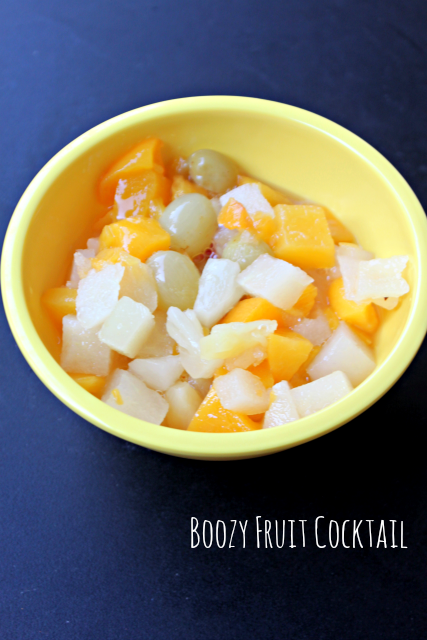 I admit that I still love fruit cocktail, although I don't normally buy it, opting instead for fruit that I'll just cut up myself.
For National Fruit Cocktail Day, however, I wanted to take myself back to the days of daycare. I also wanted to make this food holiday very, very simple. Fruit cocktail is simple so why complicate it with a lot of fanfare? But, I'm an adult and able to consume alcohol and what kind of fun-loving individual would I be if I didn't combine the two.
Yasss, yassss. It's boozy fruit cocktail, a childhood favorite for adults. Enjoy!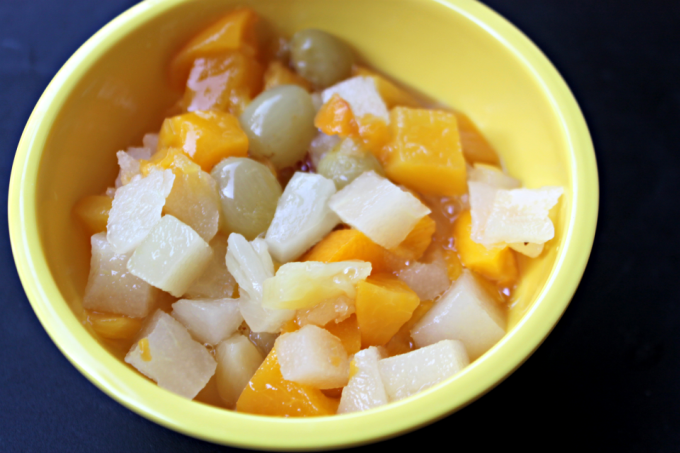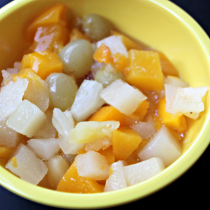 Boozy Fruit Cocktail
Ingredients:
15 ounce can fruit cocktail, drained
1 1/2 tbsp passionfruit vodka
Directions:
Toss fruit cocktail and vodka together in a bowl. Place in refrigerator and allow to chill, stirring every so often.
You can also cover and freeze until partially frozen.
2 Responses to "National Fruit Cocktail Day | Boozy Fruit Cocktail"

Leave a Comment