National Buttermilk Day | Thyme Cornbread
I was jokingly asked this morning at work if I had brought some buttermilk biscuits in to share. Apparently, the Popeye's Chicken lady has been talking about the food holiday in ads and I didn't have any buttermilk biscuits. I really wish I had some buttermilk biscuits, man. That sounded so perfect this morning. Instead, I made Thyme Cornbread a couple of weeks ago and I've since eaten it all.
Now don't get me wrong. I loved the Thyme Cornbread and would readily have it again, but I didn't have it (or buttermilk biscuits) today and it made me kind of sad.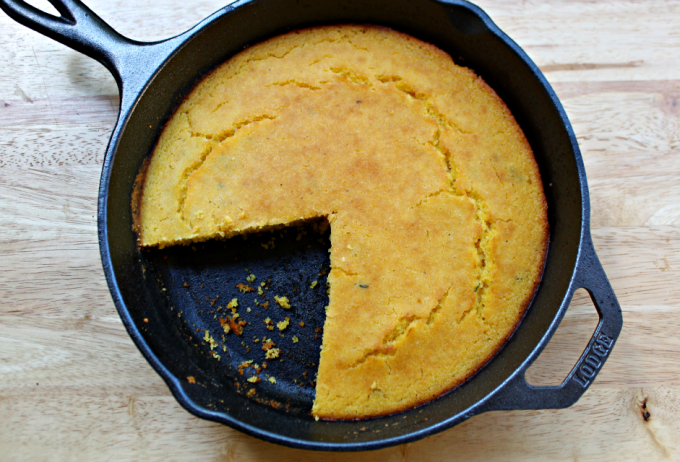 But, let's talk about the day I made Thyme Cornbread because I really wish I were back there right now. This is the other recipe, besides Butterscotch Brownies, that I made when Janet and Scott Keeler from the Tampa Bay Times were over to interview me for the story that I'm still so shocked exists. Who am I anyway, right?
The Thyme Cornbread wasn't the most moist cornbread in the world, I'll admit to that, but the flavor was great. Janet even made the comment that with each bite, you get more and more of the thyme coming through. I love when a dish manages to do that, reveal more and more of itself with every taste you take. Especially warm and with butter, this cornbread will make you a very happy camper. I paired the leftovers with this Prime Rib Chili.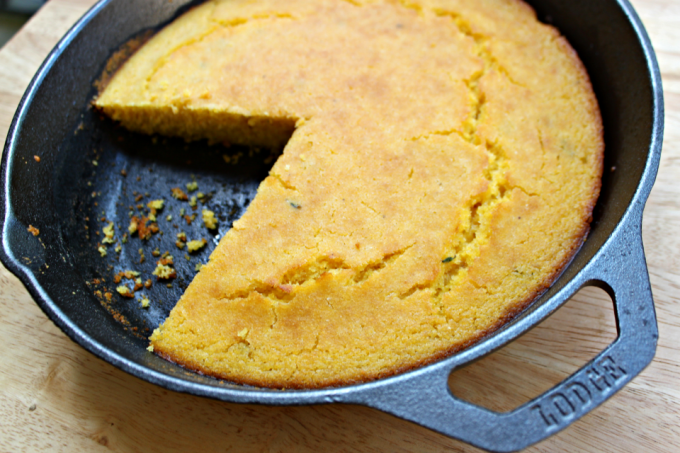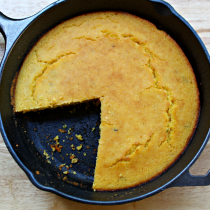 Thyme Cornbread
Ingredients:
1 cup yellow cornmeal
½ cup flour
1 teaspoon salt
1 tablespoon baking powder
2 teaspoons finely chopped fresh thyme
1 cup buttermilk
½ cup whole milk
1 large egg
½ teaspoon vanilla extract
½ teaspoon baking soda
¼ cup shortening plus 2 tablespoons, both melted
Directions:
Preheat oven to 450*F.
Combine cornmeal, flour, salt, baking powder and thyme in a large bowl. Stir.
In a separate bowl, combine buttermilk, whole milk, egg and vanilla extract. Whisk together. Add baking soda and whisk again.
Pour the buttermilk mixture into the cornmeal mixture and whisk again to thoroughly combine.
Add ¼ cup melted shortening to batter. Add 2 tablespoons shortening to cast-iron skillet to grease pan. Pour batter in skillet and bake for 20 to 25 minutes.
One Response to "National Buttermilk Day | Thyme Cornbread"

Leave a Comment