National Fried Scallops Day | Seared Scallops with Butter Herb Sauce
I'm scared of the ocean. I know, living in Florida, it seems like that wouldn't happen, that instead, I would crave my ocean time, maybe even surf a little bit or look forward to the summer days when my friends and I swim out to the sandbar. But, no. And that's a resounding no. I'll walk along the water's edge, just deep enough so that the waves will make it to about my shin line, but that's as far as the salt water is allowed to hit me. I'm even afraid of being touched by seaweed. It's just…gross. Gives me the heebie jeebies.
And don't get me started on the ocean animals. Sharks, stingrays, even fish. They are all on my alert.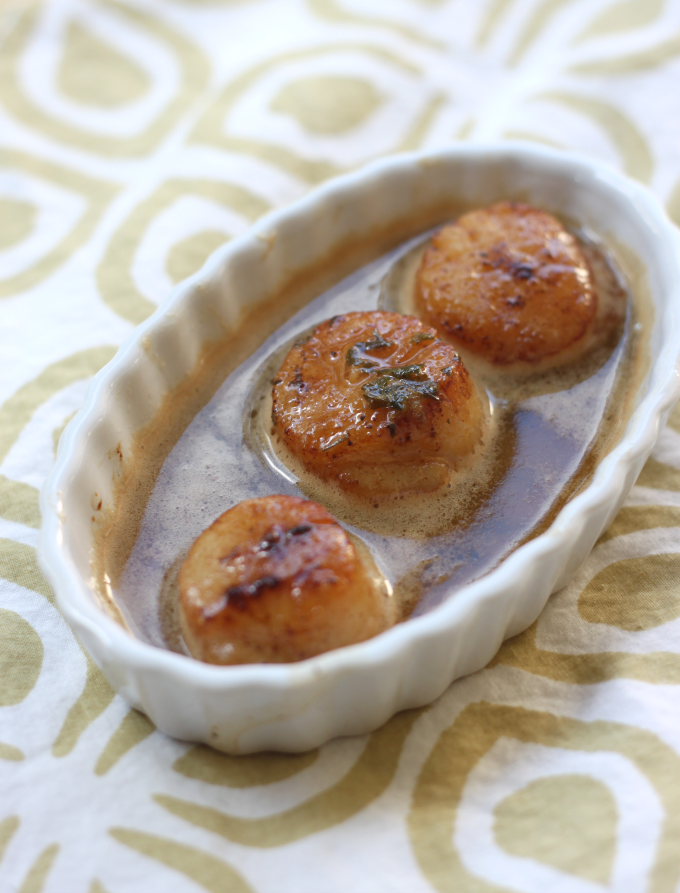 I think that's why I didn't eat sea creatures for a good long while. Well, I had already eaten shellfish, but never even took a bite of fish until a couple of years ago at a food event when it was served to me and I felt forced to have some salmon. Turns out, I like it. Now, I still can't go for the raw stuff, although I claim to love sushi and I know some of you are shaking your heads at me right now, but I love fish and chips, fish tacos, and a big salmon salad, usually all by the ocean at a restaurant with a view.
There are exceptions to every rule though, right? While I'll get down on (cooked) fish now, I still have a hard time with oysters and scallops. With scallops, it's a texture thing. The ones I've tried have been way too gummy for my taste. With oysters, the first and only time I tried them was these fried oysters my husband and I made. We made a single one because I didn't know how I would feel about them and they are each 75 pennies! (Spoiler alert: the flavor was good, but my psychosis doesn't allow me to really want any more.)
So here we are, at National Fried Scallop Day.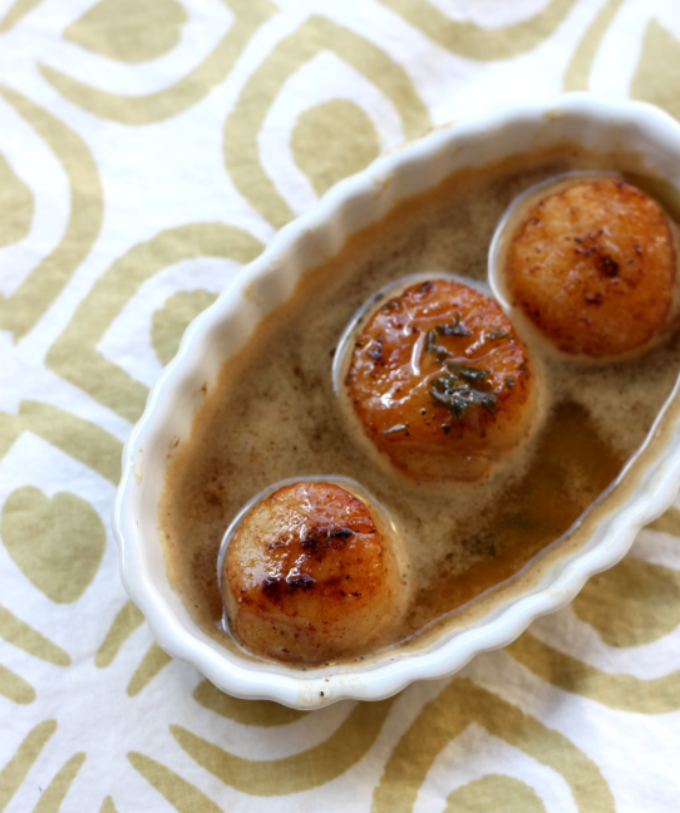 Normally, I like any food fried because you put enough of a good batter on and it's enjoyable, even if it's normally a food you don't enjoy. However, I found it easier to just pan "fry" (aka sauté) the scallops.
How do you prefer your scallops: fried or sautéed?
If you want another scallop recipe, see mine for Breaded Baked Scallops. Happy National Fried Scallops Day!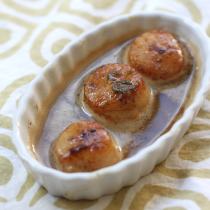 National Fried Scallops Day | Seared Scallops with Butter Herb Sauce
Ingredients:
1 pound sea scallops
1 Tbsp unsalted butter + 2 Tbsp cut into 4 pieces
1 Tbsp extra-virgin olive oil
Pinch each of salt and pepper
1/4 cup dry white wine
2 Tbsp fresh parsley, finely chopped
Zest from 1/2 lemon
Directions:
Pat the scallops dry with paper towels. Season each side lightly with salt and pepper.
In a medium pan over medium-high heat, add 1 tablespoon butter and extra-virgin olive oil. Once the butter is melted, place the scallops in the pan in a single layer. Sear until browned, about 3 minutes each side. Transfer the scallops to a plate.
Reduce heat to medium. Add one piece of butter to pan along with white wine. Simmer until reduced by half, about 2 minutes. Add parsley and lemon zest. Add the rest of the butter, stirring until the butter melts.
Return the scallops to the pan, basting them with the sauce juices.
 Tomorrow: National Caramel Custard Day
Leave a Comment