National Crabmeat Day | Crab Rangoons
I love food court Chinese food. I can't help it and I won't bother denying it. Master Wok at the local mall is my favorite and after so many years of visiting, the staff know me by name (and my order). However, I could never quite wrap my head around crab rangoons. My mom would always order two with her meal, but for me, it was one of those foods that I hadn't tried and didn't want to try. I thought it would be gross, although I love each individual element of a crab rangoon. I don't know what's wrong with me, really.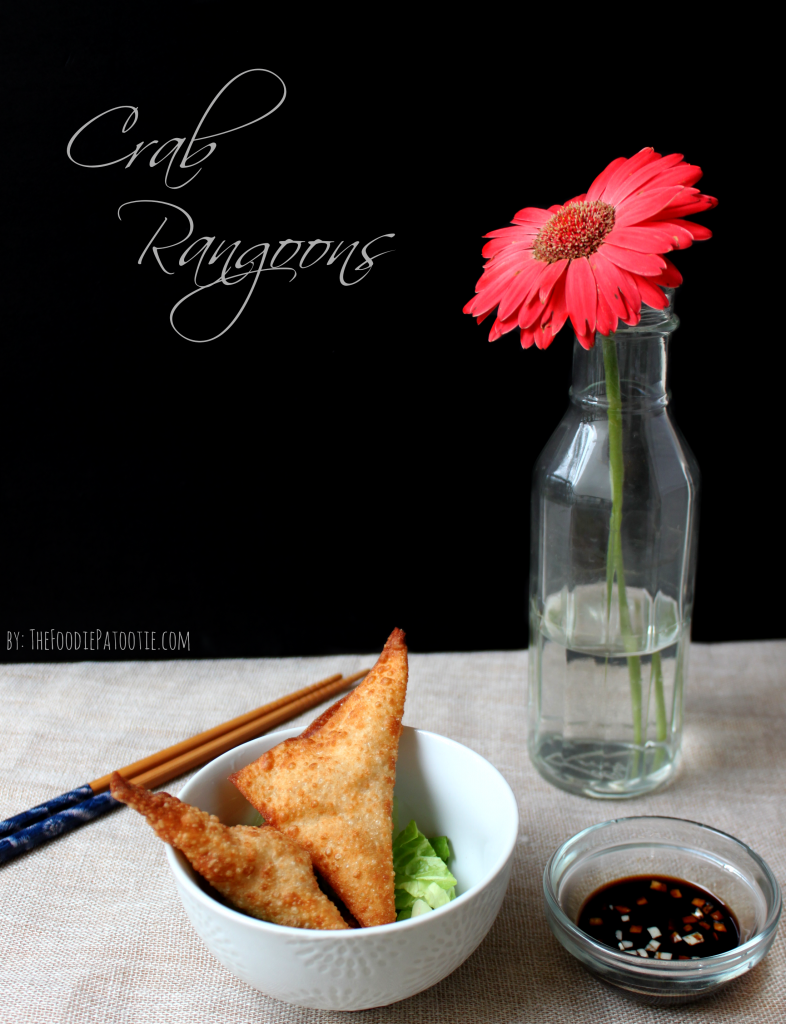 Then one day, I reached over and grabbed a crab rangoon from my mom and tried it. And surprise, surprise (NOT!), I loved it. It was right there that my love affair with crab rangoons was born. Now, I love everything about these things. They are crispy outside, creamy inside. We have the cream cheese flavor, and a hint of seafood. Green onions and a slight salty sauce.
They include the main elements of what I consider a great dish- texture and flavor. Combine with a garlic soy dipping sauce and I'm in heaven. I'll never have to buy crab rangoons from Master Wok again. Sorry, guys.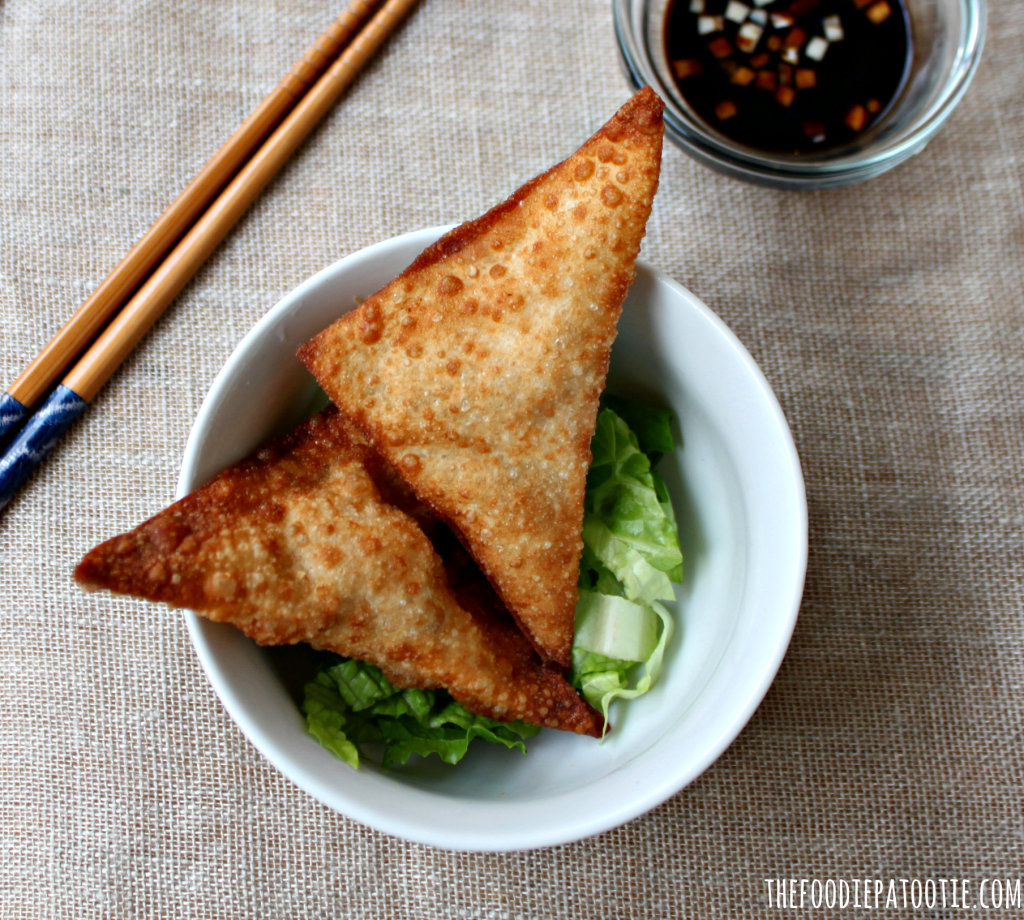 National Crabmeat Day | Crab Rangoons
Recipe Type: Appetizer
Author:
Prep time:
Cook time:
Total time:
Serves: 20-24
Ingredients
Wonton wrappers
1/2 cup vegetable oil
3 sticks imitation crabmeat, diced
4 ounces cream cheese, softened at room temperature
1 garlic clove, minced
1 green onion, minced
1 tsp sesame oil
1 tsp Worcestershire sauce
Pinch of salt and pepper
Instructions
Heat vegetable oil in a large skillet over medium high heat.
In a large bowl, add all other ingredients. Stir to combine.
To assemble the rangoon, spoon one teaspoon of the cream cheese mixture in the center of the wonton. Dab your fingers in water and lightly wet the 2 wonton corners (opposite from each other), pulling one over the cream cheese mixture and sealing with the other corner. Using a little more water, pinch the edges of the wonton to seal and form a triangle.
Keep each complete wonton from drying out by placing it under a damp kitchen towel or paper towel until ready to fry.
When frying, work in batches. Fry 2-3 minutes, turning over once during the cooking process, until the wontons are nice and crispy. Transfer to a plate lined with paper towels.
Also today: National Meatball Day
Tomorrow: National Blueberry Popover Day
4 Responses to "National Crabmeat Day | Crab Rangoons"

Leave a Comment