National Chocolate Mint Day | Homemade Andes Chocolate Mints Bark
I love to eat something cleansing after a hearty meal. Actually, even a nice glass of ice water will do. Just something to brighten my mouth a little bit. When I'm not watching what I eat, a couple of scoops of ice cream will do the trick.
The one thing (and yeah, there is only one thing) that Olive Garden is doing right is offering those delicious Andes mints after dinner. Now, instead of going to Olive Garden (sorry, OG) or buying them off the shelves (which isn't as fun), I wanted to make my own for National Chocolate Mint Day!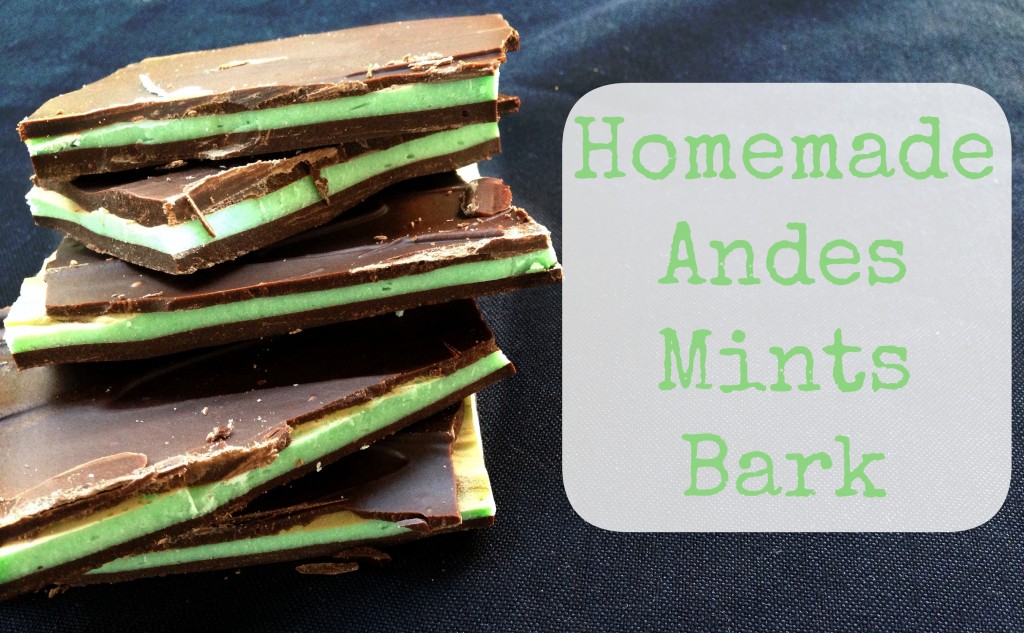 These were incredibly simple to make. All you need is chocolate chips, white chocolate chips, peppermint extract and green food coloring. With 4 ingredients, and a minty chocolate taste that you'll love, what excuse do you have for not making these? Am I right?!
These things kind of make me delusional because I make myself believe that zero calories are involved. After all, it's minty….? Yeah, I know I'm grasping at straws here, but at the end of the day I'm not eating the entire sheet of mint bark. (…or am I? ;))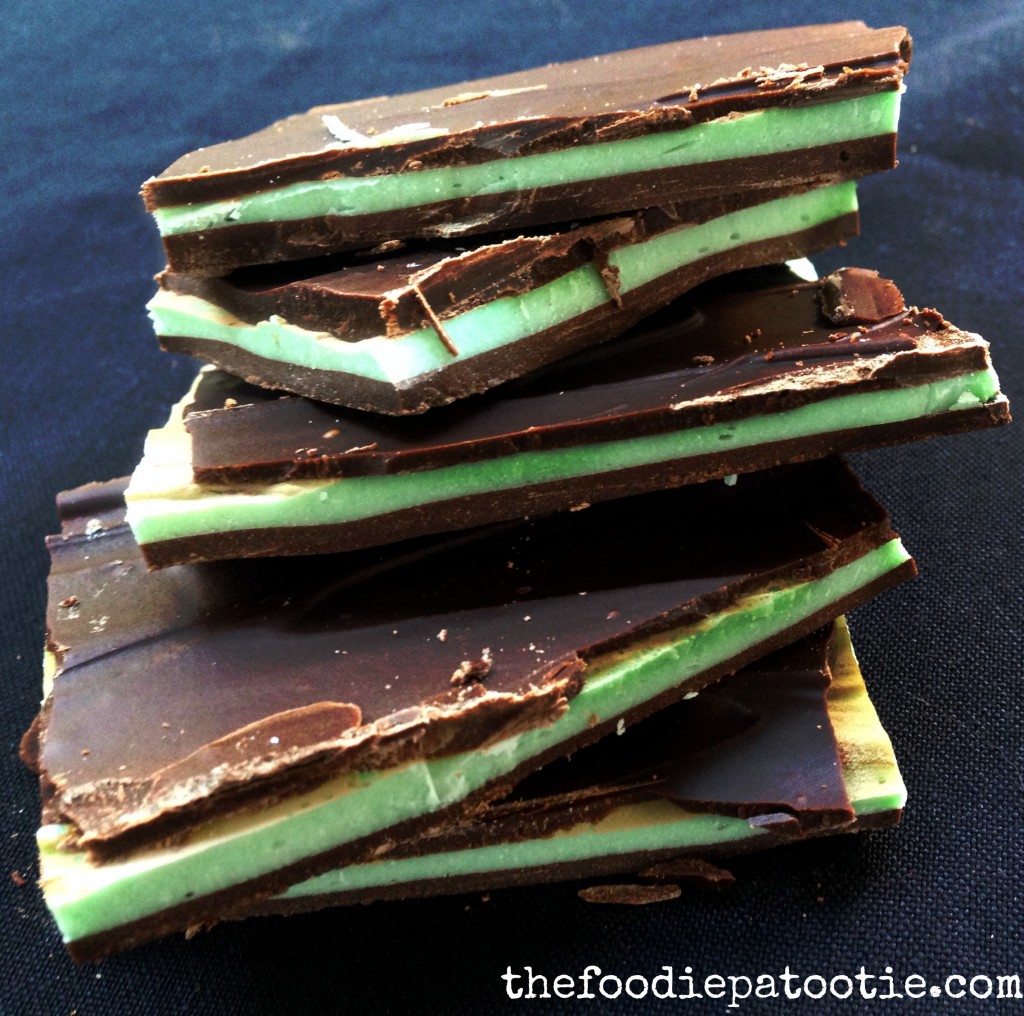 National Chocolate Mint Day | Homemade Andes Chocolate Mints Bark
Recipe Type: Dessert
Author:
Ingredients
2 cups semi-sweet chocolate chips, divided
1/2 tsp peppermint extract, divided
1 cup white chocolate chips
Green food coloring
Instructions
Line a 13 x 9 baking sheets with parchment paper.
In a bowl, melt 1 cup of the semi-sweet chocolate chips in microwave or double boiler. Add 1/4 tsp peppermint extract and stir to combine. Spread evenly on parchment paper and place in the refrigerator for 5-7 minutes, or until chocolate has lost its sheen and it starts to harden.
While baking sheet is in the fridge, melt the white chocolate chips in a microwave or double boiler. Add drops of food coloring until you achieve the shade of green you want. (I used 5 drops.)
Remove first chocolate layer from fridge and spread melted white chocolate chips over it. Place in fridge again while you make your final layer.
Make your final layer in the same way that you made the first layer (melt 1 cup of chocolate chips, stir in 1/4 tsp peppermint extract, spread over white chocolate chips and let settle.)
Either right before it's hardened, or after removing hardened pieces from fridge and letting it soften a tad, cut or break the mint pieces as desired.
 Tomorrow: National Cherry Pie Day
Trackbacks/Pingbacks

Pingback: Celebrate Chocolate Mint Day February 19 | NonStop Celebrations

Leave a Comment