National Chicken Cacciatore Day | Chicken Cacciatore
It was a weekend afternoon when I decided to make Chicken Cacciatore way ahead of time. I had just returned home from lunch to a messy house (that had been messy for days) and so much that needed to be done. Instead of putting my pedal to the proverbial metal, I thought that it would be the perfect time to check out the deals at the supermarket and plan my weekend cooking.
Anything to delay the cleaning, am I right?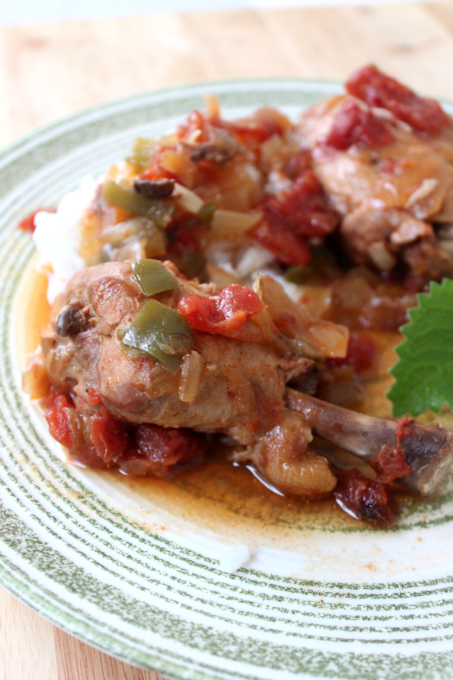 Cooking for just me and my husband is all fine and dandy, but with large dishes or sweet treats, I like to share. Thirty seconds later and we had dinner plans at my mom's house where I was to make Chicken Cacciatore for the three of us.
I can promise you that this dish is everything you wanted and more. Enjoy with rice or noodles to absorb the extra sauce.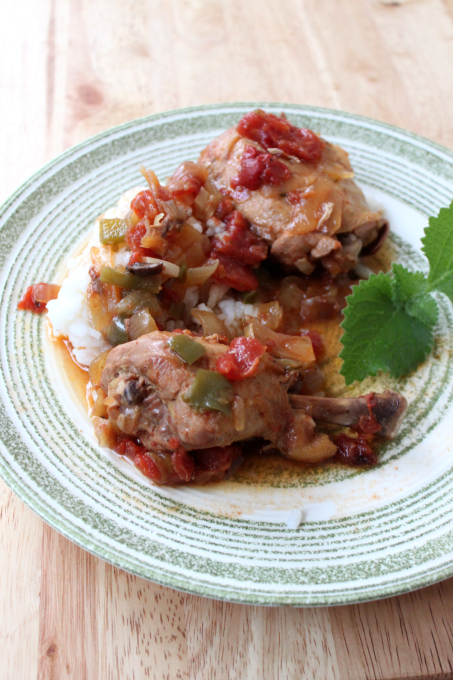 Happy National Chicken Cacciatore Day!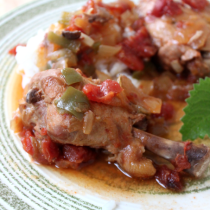 Chicken Cacciatore
Ingredients:
6 chicken thighs
Salt and pepper to season and taste
1/2 cup all purpose flour
2 tbsp olive oil
1 sweet onion, chopped
1 red bell pepper, chopped
4 garlic cloves, minced
3/4 cup dry white wine
3/4 cup reduced sodium chicken broth
1 14oz can diced tomatoes, undrained
2 tsp dried oregano
Directions:
Season the chicken pieces with salt and pepper. Seal seasoned chicken thighs in a large Ziploc bag with the flour and shake until chicken pieces are coated.
In a large saute pan, heat the olive oil over medium high. Add the chicken thighs to the pan until golden brown on each side. Remove from the pan and set aside.
Add the red bell pepper, onion and garlic to the same pan and saute over medium heat until the tender.
Add the white wine to the pan and simmer about 5 minutes. Then add the tomatoes with juice, chicken broth and oregano.
Return the chicken thighs to the pan and coat them in the sauce, placing some of the red pepper mixture on top. Simmer over medium low heat for about 20 minutes, or until the chicken is cooked through.
Transfer the chicken to a platter and boil the remaining sauce until it thickens. Pour the sauce over the plated chicken and serve.
Leave a Comment