National Dessert Day | Cinnamon Dolce Apples
You know those times when your recipe just WORKS? When you don't have to tweak it, or you aren't looking for ways to improve it? That's this recipe, courtesy of my husband. He's taken on a big role in our house when it comes to conceptualizing dishes, making them, sometimes styling the photo. A huge help, he makes my food holiday life a little (a lot) easier. This recipe is one of his creations.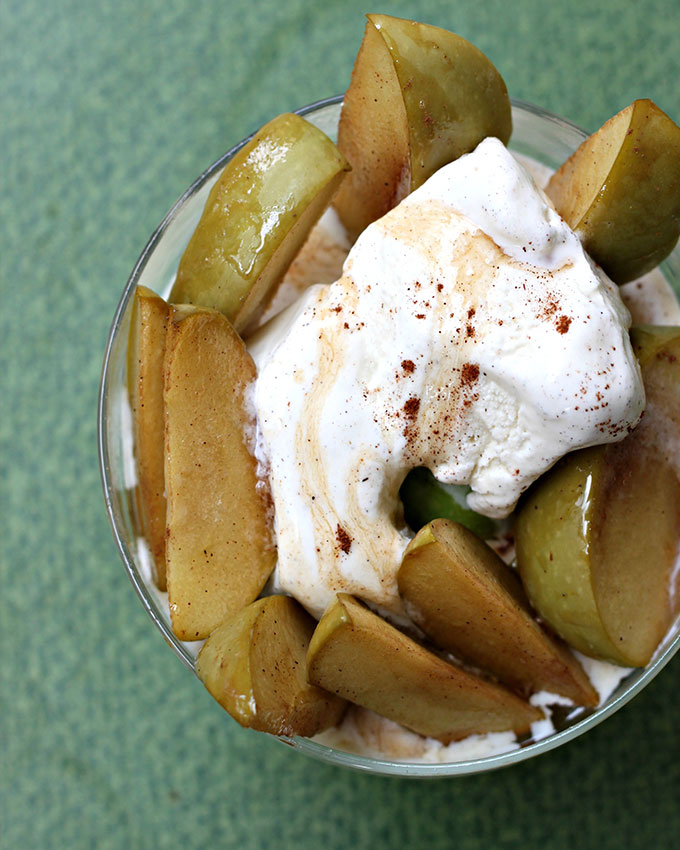 He used the cinnamon dolce syrup that he created for National Frappe Day, but then cooked green apples in the sauce. We also use these apples for stuffed french toast and other treats. It's perfect because it's the time of the year for apples, cinnamon, caramel, all those fall flavors. It's you're anything like Mike, you'll impress your mother-in-law with this dessert too. 😉
Happy National Dessert Day!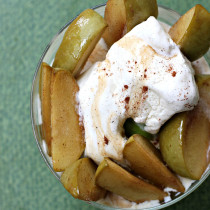 Cinnamon Dolce Apples
Ingredients:
4 Granny Smith apples
1 1/4 cup water
1 cup light brown sugar
1 Tbsp cinnamon
1 Tbsp vanilla extract
Directions:
Stir all ingredients in a shallow pan set over medium-low heat for about 5 minutes. Once it has reached a syrup-like consistency, chop up a Granny Smith apple and let the slices sit in the syrup, soaking up the flavor, until softened.
Leave a Comment