National Bratwurst Day | Bratwurst-Stuffed Zucchini Boats
I remember the first time I had a bratwurst. I was working part-time at a local radio station, doing promotions at different events, and happened to be working the Oktoberfest festival right on the water in Tampa.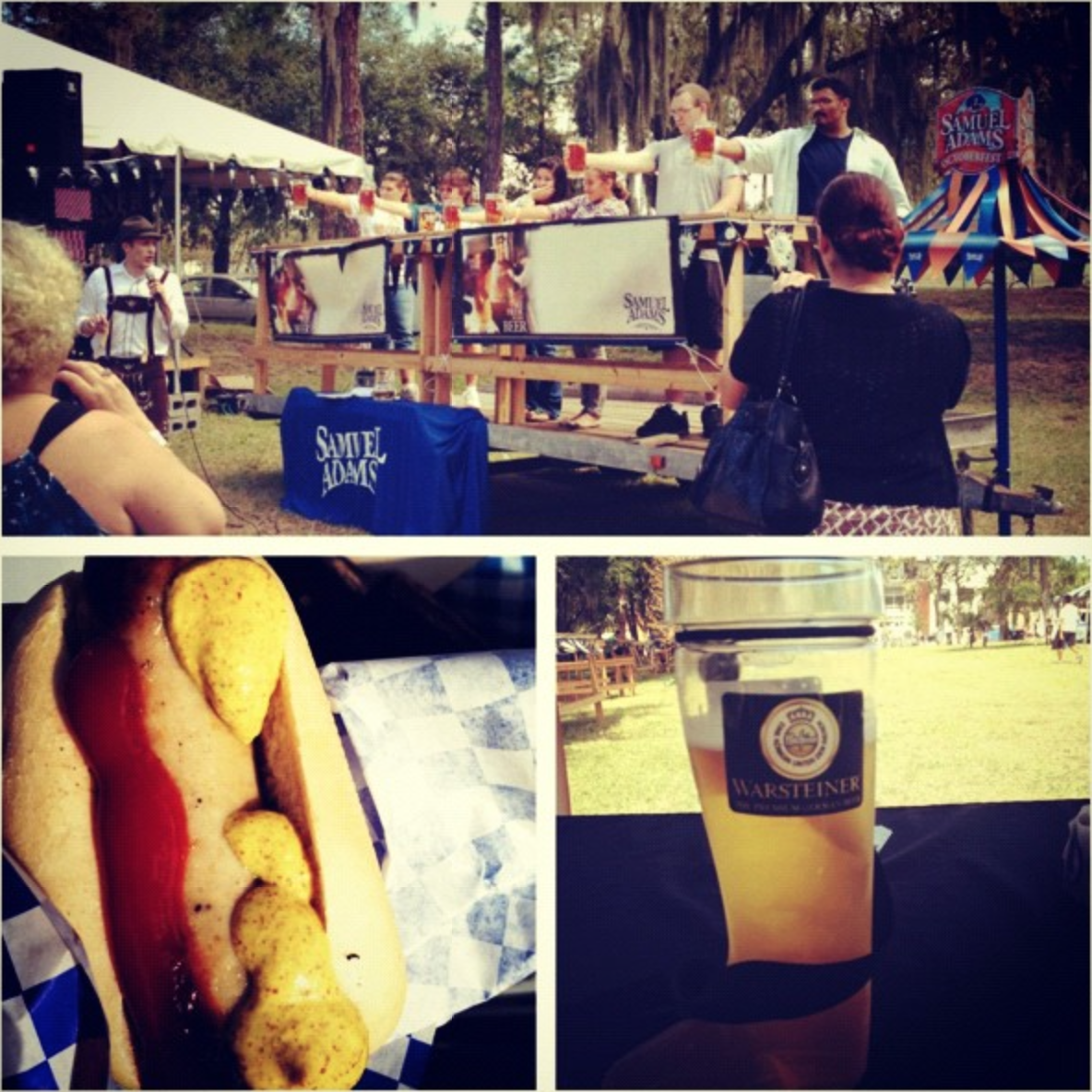 My co-worker and I arrived a little early for set up, but had to take some time to buy a beer and a brat to enjoy before the event opened to the public. And then I had a second because they are so damn delicious.
I would have probably just done something like the above for the food holiday, but then I decided to go with something different.
You know when you buy some fruits or vegetables, and because they are in drawers in your fridge, out of immediate eyesight, you forget about them? That almost happened to my zucchinis, until National Bratwurst Day saved them. I previous made Pork-Stuffed Zucchini Boats, and I thought to do the same with the bratwurst. Yummmm!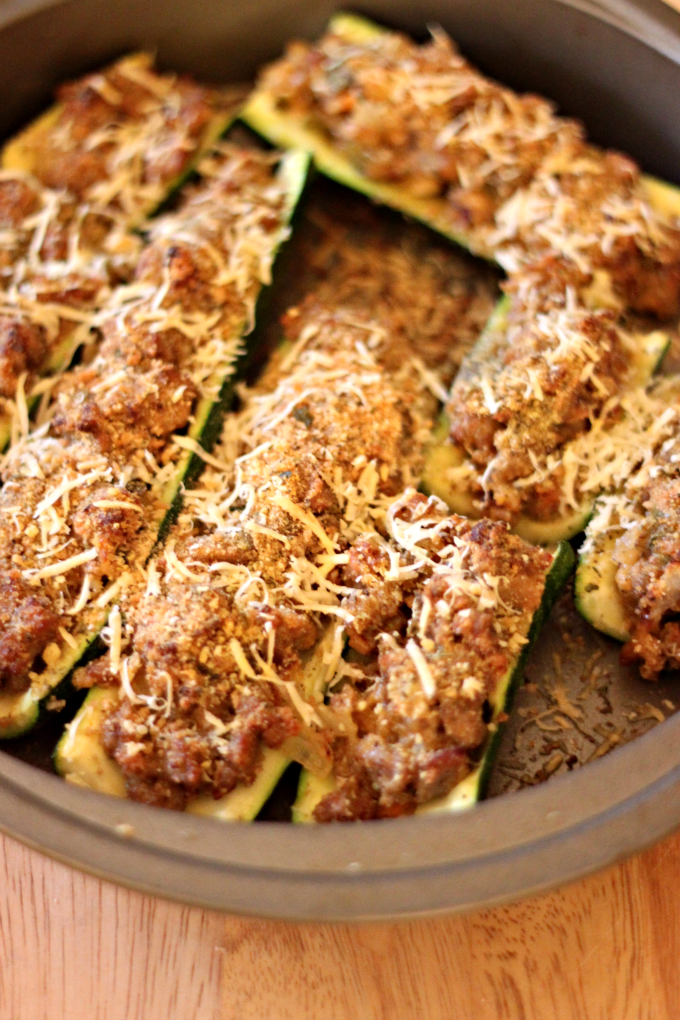 Yes, these zucchini boats were complete necessary, and didn't take too long as I didn't use the zucchini flesh like I did in my previous recipe. I also made slight changes in the spices used. Both times, though, the zucchini boats were gobbled up like you wouldn't believe. It'll be the same for you!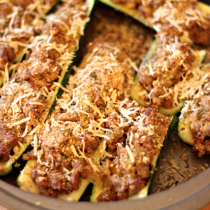 Bratwurst-Stuffed Zucchini Boats
Ingredients:
1 pound bratwurst links
3 medium zucchini, ends removed and zucchinis cut in half length-wise
1/4 green bell pepper, diced
1 medium onion, diced
1 habanero, diced
1 tsp red chili flakes
1 tsp paprika
Large pinch each of salt and pepper
1/2 cup shredded mozzarella cheese, divided
1/3 cup breadcrumbs, plus some for sprinkling
2 large eggs
Directions:
Preheat oven to 375*F.
Using a small spoon, scoop out flesh and seeds from each zucchini half. Discard and set zucchini halves aside.
In a large saute pan, cook the bratwurst all the way through. Remove from heat and set aside to cool enough to handle.
Saute the green pepper, onion, and habanero in a large sauté pan until tender, about 6-8 minutes. Meanwhile, chop up the bratwurst links.
Add the red chili flakes, paprika, and 1/4 cup mozzarella cheese to the pepper mixture. Add the chopped bratwurst to the pan and cook until everything is mixed and heated through.
Transfer mixture to a large bowl, add breadcrumbs and large eggs, and mix together until throughly combined.
Place zucchini boats in a single layer on a greased baking sheet and divide the stuffing evenly among the boats, making sure to mound the stuffing. Sprinkle with the remaining 1/4 cup mozzarella cheese and a little bit of breadcrumbs.
Bake 35-40 minutes, or until stuffing is browned.
Tomorrow: National Vanilla Custard Day
Leave a Comment