Anniversary Celebration: A Chef's Tasting Dinner at Piquant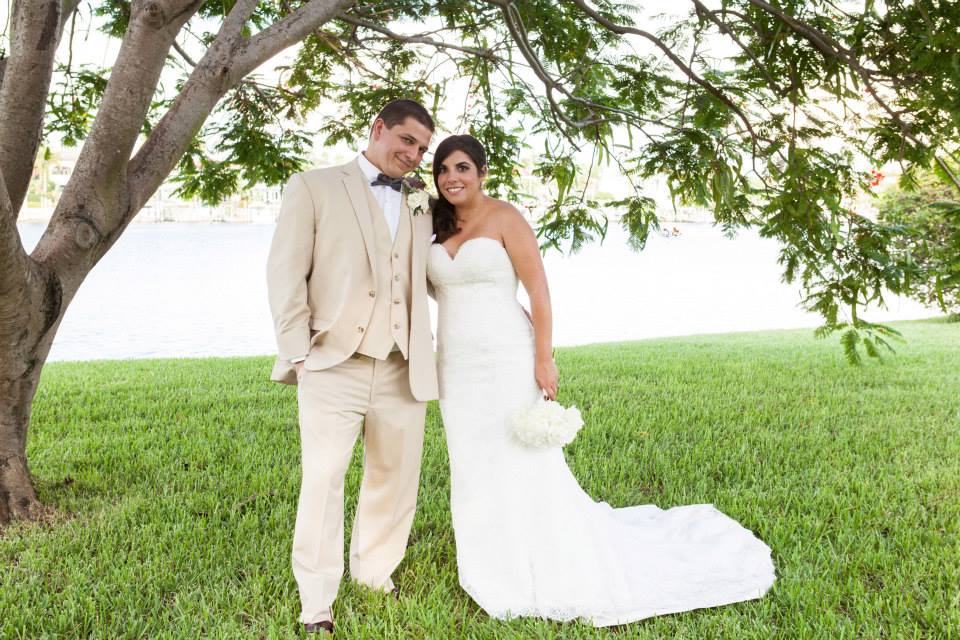 This entire post can't begin unless we start at the beginning. Well, to start at the beginning of my love affair with Piquant would span almost two years back to when they first opened and I was one of the lucky few in a group to try their food for the first time. To describe all subsequent experiences at Piquant would take all day because I very much remember every moment spent at the restaurant, chatting with the chefs/owners, and trying new food, and I love talking about one of the best restaurants I've ever known.
But let's go back to just a little over a year ago to July 27, 2013, my wedding day. Given my relationship with Piquant's owners – so warm, so welcoming, and the most knowledgeable I know about food – I wanted nothing more than to have them make a dessert table for my wedding. If you've been around this blog a little while, you know that I'm not a sweets person. I'll typically skip dessert in favor of another savory course. But Piquant's desserts? Well, SMDH. They are the only ones that can get me to indulge in dessert every single time, no matter the current state of my (usually very full) stomach. It's always simply too good to pass up, never faltering in the upward steam of continuing to impress.
So create a dessert table and cake they did. It's still talking about to this day.
You get the point. Piquant played a major role in my wedding and, heck, even in my life. I see Chefs Rosana and Ricardo as a part of my extended family and they welcome me every visit with hugs, a kiss on the cheek, and at the end, more words about how my husband and I are part of the Piquant family. And boy, do we know it. We can feel it. Walk into Piquant for a meal and you'll see exactly what I mean. Quick to form true relationships with diners, Piquant has some of the best food in the world, but their service is just beyond what words can even describe. Their generosity and heart can bring a tear to my eye.
My husband and I decided to spend our first (of three, hehe) 1st wedding anniversary dinner at Piquant a couple of Fridays ago. Having changed their hours to include dinner not that long ago, I was jumping at the chance to go. With reservations made, we were looking forward to this dinner more than anything else during that week.
We knew they would make us feel special because Piquant is known for their service, their thoughtfulness, and their creativity. Although Chef Rosana knows my food "quirks" – those foods I am not too fond of – she always surprises me by serving it to me and changing my palate and my mind. You'll see what I mean. Let's get this recap started! (Over 500 words in…)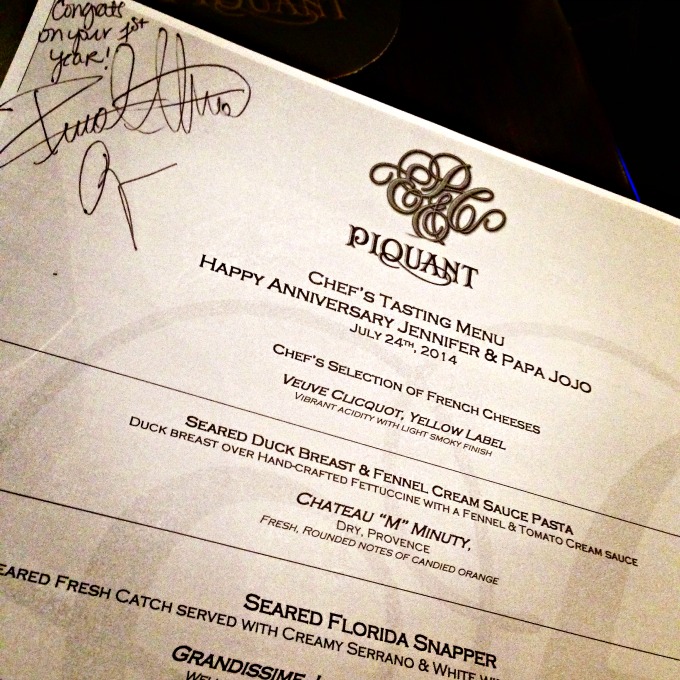 A signed, customized Chef's Tasting menu that I kept glancing at all night like I was in some dreamscape. Seriously, where else has this kind of hospitality?
With many food courses, I whispered a "hang in there" to my stomach, and got started with some bubbly, the yellow label Veuve Clicquot. My uncle bought us a bottle as part of our wedding present and we love the stuff. Piquant is fully aware of how to make wine and champagne lovers happy. Cheers!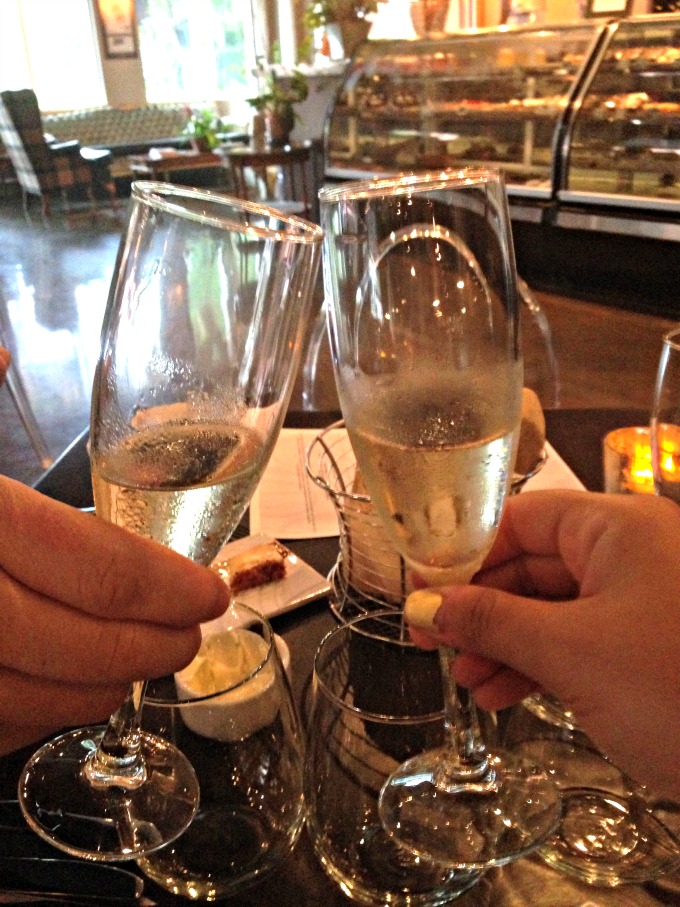 By the way, look at the glasses we would go through before the night was over… We are only lushes on our anniversary…kinda.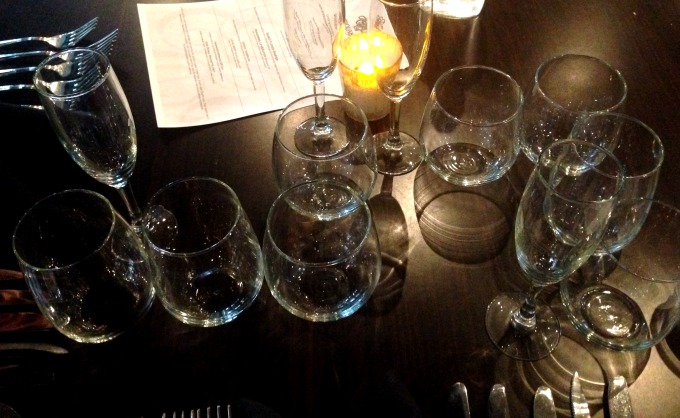 First course time! A Chef's selection of French cheeses. Bring.it.on!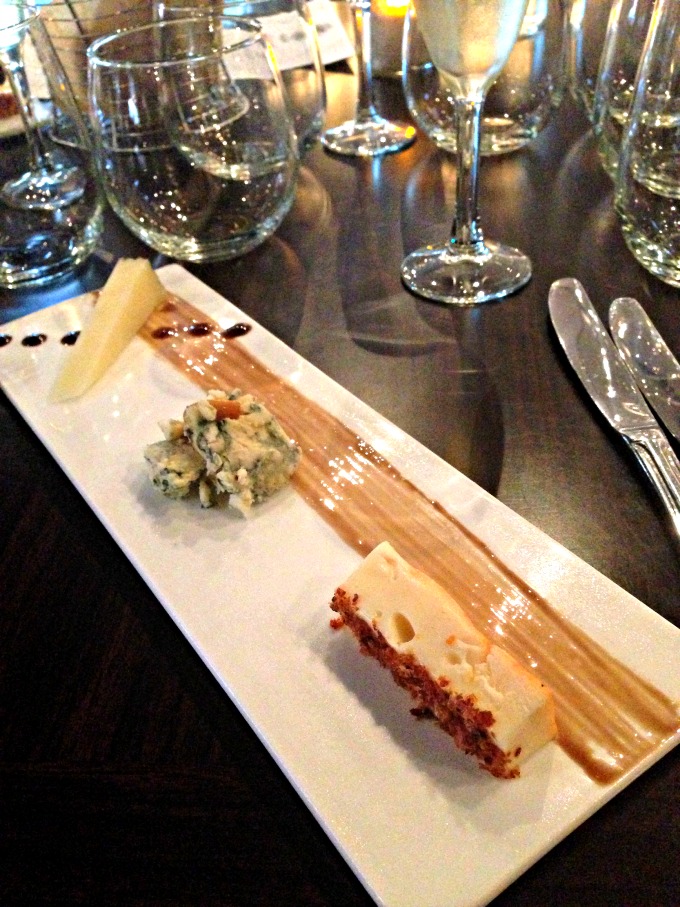 From top to bottom, we have a smoked goat cheese gouda (my favorite), stilton blue cheese topped with a marcona almond, and manchego, plated with a port reduction made in-house.
The gouda and manchego were velvety and smooth, the manchego more so, and the champagne was exactly what we needed for this cheese trio.
Next up: a snapper ceviche that made me rethink how I feel about this fish. You see, unfortunately, I ate snapper for the first and only time about 6 months ago at a different restaurant. I hadn't eaten since because my first time, the snapper was so fishy, I couldn't take more than a bite. I thought that was the only way snapper could ever be (I had heard it was fisher than most), and I just vowed to dislike snapper forever.
When the snapper ceviche came out as a surprise course, I knew that Chef wouldn't steer me wrong, but I was hesitant all the same. After one bite, I was transformed. The acid from various citrus juices, including orange, cuts the fish taste down and you're left with something that you want to keep eating more and more of until you remind yourself that you have another four courses awaiting you and should probably slow down. The ceviche is something Piquant makes from time to time to feature the fresh catch.
Okay, I'll try not to go completely overboard with typing out all MY FEELINGS for this dish. Never ever have I had homemade pasta that's this good. EVER. And I'M ITALIAN!! Calm down, Jennifer, calm down.
Alright, whew. Yes, this pasta is something else. All of Piquant's pasta is made entirely in-house and they change up the pasta dish every week, so basically that means you have to go back on the regular to see what they've concocted. This pappardelle was served with a light fennel cream sauce that barely had a fennel taste, which is perfect whether you love fennel or not. I do not, but again, just like always, Chef completely amazed me with this dish. The fennel plays so well with the other components, it's noticeable, but only in the background.
Topping the pasta, we have a seared duck breast that's been slow braised to absolute perfection. Chef Rosana lived in Italy for a year and while this is a French-inspired restaurant, well, you have to have Chef's pasta specialities. This course was served with a glass of Chateau "M" Minuty.
Snapper again! Although not combined with the citrus juices this time, the snapper was still not fishy. At this point I began to wonder if I had just received a bad catch from the restaurant that shall not be named, or if Piquant just works magic. I'm going with the latter.
The Florida snapper was seasoned with salt and pepper and pan seared for a really great crust. I devoured this fish like a crazy person. I try to act ladylike and then good food gets the best of me. The risotto was creamy, with a pinch of salt from the ham and slightly tart from the wine. The provencal sauce brought everything together with its flavors. This course was served with a well balanced and ripe Grandissime, La Revelation, with hints of berry, peach, and apricot.
At the presentation of this dish, I was getting full, but I was ready to trudge on to this lean bird. Being that this was my first time having ostrich, I was very curious to its taste. In case you're curious, it's like a very lean steak, but so flavorful at the same time. I was very impressed with this course. With the black pepper seasoning on the ostrich and the red wine demi sauce, it was a rich dish, but not heavy, if that makes any sense.
And I loved the risotto cake. As a risotto cake should be, it was incredibly creamy on the inside and crisp on the outside, perfectly fried. This course was served with a crisp and fruit-forward Louis Jadot, Beaujolais-Villages, with notes of spice.
Last, but certainly not least, we had two different desserts, the Maxine Torte and Pear Tarte Tatin.
Now this was something special! Look at this beautiful plate, you guys. This classic dish is an inverted French rustic tart, made in a cast iron skillet. Created starting with a caramel base at the bottom of the pan, it's then topped with sliced anjou pears and then an almond frangipane pastry crust. Piquant bakes this beauty until bubbly and brown and then, very carefully, turns it out onto a plate to serve with creme anglaise and salted caramel ice cream. GAHHHHH!
Ah, the Maxine Torte, a dessert I had to snap a picture of and text to my mom, the biggest chocolate lover I know, to make her very, very jealous (she was). This dessert is a chocolate mousse with a caramel cremeux (French creme) inside, covered in chocolate ganache and plated on top of a chocolate pate brisee (French version of tart pastry). These luscious desserts were served with a sweet and vibrant Rosa Regale, Brachetto, Italy.
Whew, I'm full again just writing about all of this. What a surprisingly wonderful way to celebrate our first year together as husband and wife. Piquant: as always, thank you for your hospitality and friendship. We'll be back for our 2nd wedding anniversary. Cheers!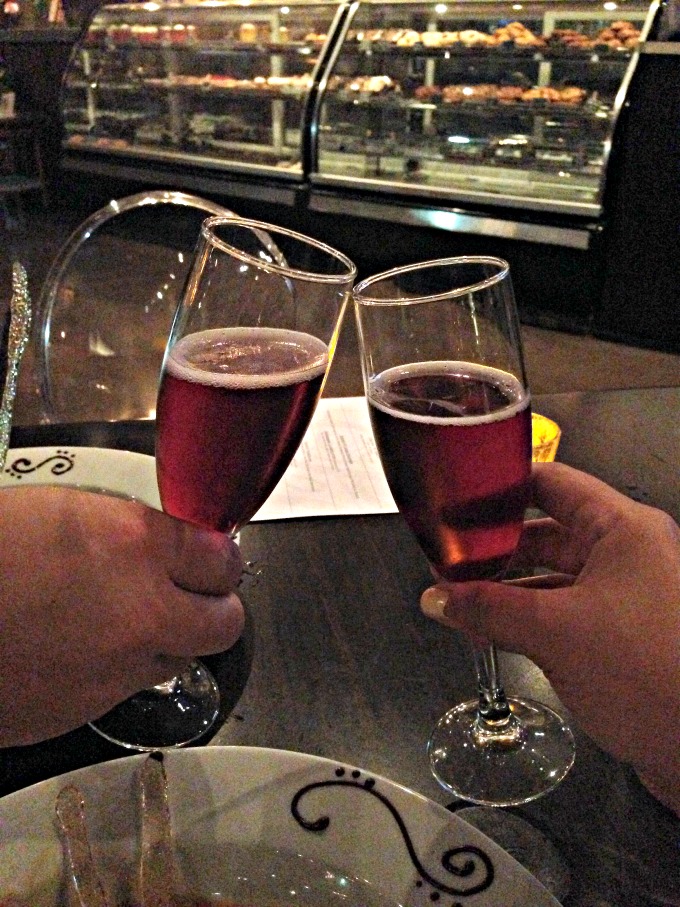 Piquant's dinner deserves to be tried! Join them Thursday-Saturday. 🙂 For other Piquant reviews by yours truly, read this post and this one.
If you made it this far, congrats and thank you! Now you can watch my news feature on Fox 13 all about being a food blogger. I filmed at Piquant!
Check out the article and video here: Blogger Guide Foodies to the Bay Area's Best Cuisine.
4 Responses to "Anniversary Celebration: A Chef's Tasting Dinner at Piquant"

Trackbacks/Pingbacks

Leave a Comment