National Baked Alaska Day | Vanilla, Chocolate and Butterscotch Baked Alaska
In case you don't know, Baked Alaska is not a fish. You'd be surprised at how many people asked me that.  -__-
Baked Alaska is this wonderful ice cream cake concoction that seems easy, but actually isn't because ice cream makes you nervous and you get scared it's going to melt before you finish and then you can't get the ice cream out of the bowl and you anticipate a pending disaster and then the oven wants to burn the hell out of your ice cream cake at the bottom. Oh, is that just me?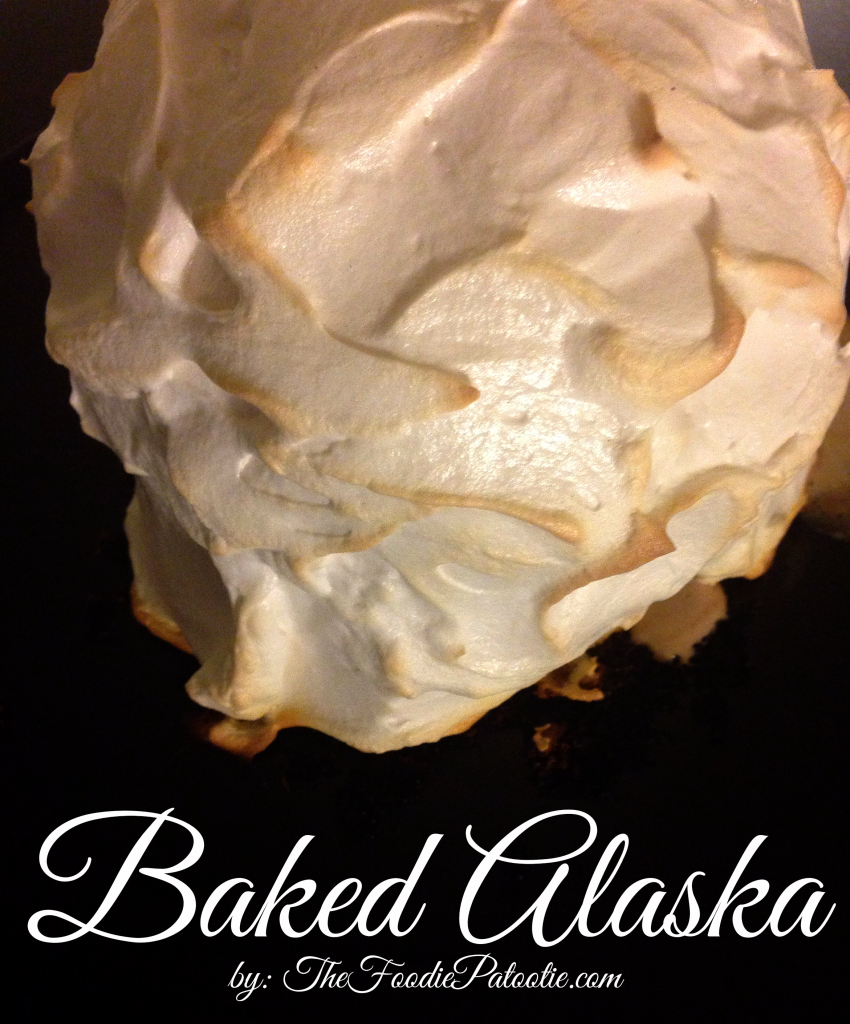 Yes, friends- I had a very hard time making Baked Alaska, that is the truth. I bought some pints of ice cream (because I didn't want a huge Baked Alaska) and was so excited to begin. When it came time to put the ice cream, in layers, in the bowl, I definitely let the flavors mix which is usually a no-no, but which I can tell you ended up being perfectly fine. A day passed and as I was inverting my bowl onto my vanilla cake, I realized how frozen solid the ice cream really was. Yeah, it took a solid 5 minutes to remove the bowl and plastic wrap so I could see my beautiful mound of ice cream.
Then, when making the meringue, a tiny bit of yolk got into the bowl, which I think messed the entire thing up and I have to start all over. AND THEN, once in the oven, I bit my nails in anxiety because having ice cream in a 500 degree oven just doesn't make sense. Wouldn't it melt off into oblivion, never to be tasted by me?! But it didn't, the meringue browned, I cut into the cake (even with a little bit of shifting and worry that everything would just topple) and enjoyed.
And it was worth it in the end.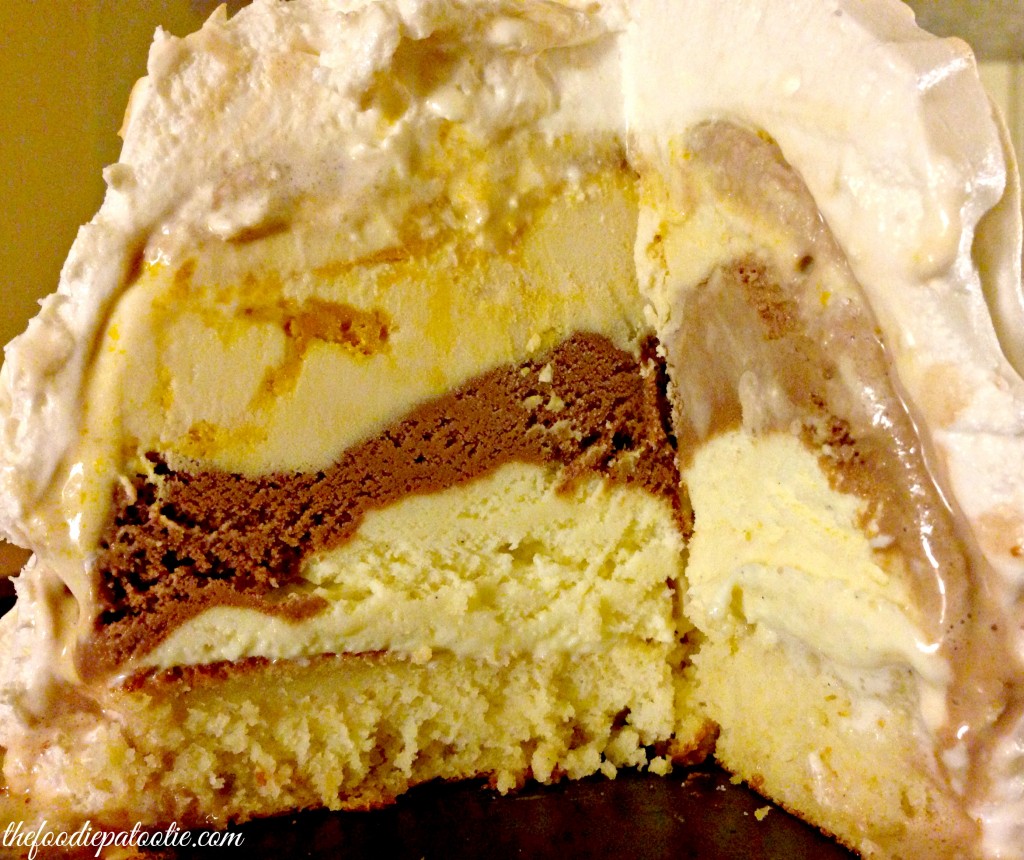 National Baked Alaska Day | Vanilla, Chocolate and Butterscotch Baked Alaska
Recipe Type: Dessert
Author:
Prep time:
Cook time:
Total time:
Ingredients
Vanilla ice cream
Chocolate ice cream
Butterscotch ice cream
One box of vanilla cake mix
4 large eggs, room temperature and egg whites only
Pinch of cream of tartar
Pinch of salt
1/2 cup of sugar
Instructions
Line a sturdy, deep bowl (the size is your choosing) with plastic wrap. Pack base of bowl with butterscotch ice cream, layer chocolate ice cream over butterscotch, and then layer vanilla ice cream over chocolate, trying not to mix any of the flavors. (You may use any other combination of flavors you'd like.) Pack firmly, cover top with plastic wrap, and freeze until ice cream is very hard, from 2-24 hours.
Make cake mix according to package directions. Set aside to cool.
Preheat oven to 500*F.
In the meantime, make the meringue. Separate the egg whites from yolks. Whip egg whites, salt and cream of tartar on medium speed for 2 minutes. Add sugar, one tablespoon at a time, and beat on high until still peaks form. Set aside.
Remove ice cream bowl from the freezer. Remove top layer of plastic wrap and invert bowl onto cooled round cake. Remove the bowl and plastic wrap.
Cover cake and ice cream with meringue, using the pack of your spoon to swirl.
Place in oven for 2-3 minutes, or until peaks start to brown.
Remove from oven and cut into immediately. It's best to use a knife that has been dipped into hot water.
Tomorrow: National Heavenly Hash Day; National Pisco Sour Day
DID YOU KNOW: Baked Alaska got its name in New York City in 1876 at Delmonico's Restaurant. The name was created in honor of Alaska, the newly acquired territory of the USA.
4 Responses to "National Baked Alaska Day | Vanilla, Chocolate and Butterscotch Baked Alaska"