National Angel Food Cake Day | Almond-Infused Angel Food Cake with Biscotti Spread
If you look up 'Jennifer' in the dictionary, you'll see 'girl who loves almond', among other fun facts. The truth is that I'm obsessed with almond flavor, always have been. And man, when Jordan Almonds were popular at weddings, I would go around the table and convince my family members to give me their stash. They're just so delicious, I can't resist.
For National Angel Food Cake Day, plain angel food cake would've been just fine. After all, it has nice flavor, it's incredibly soft, and pairs well with basically everything.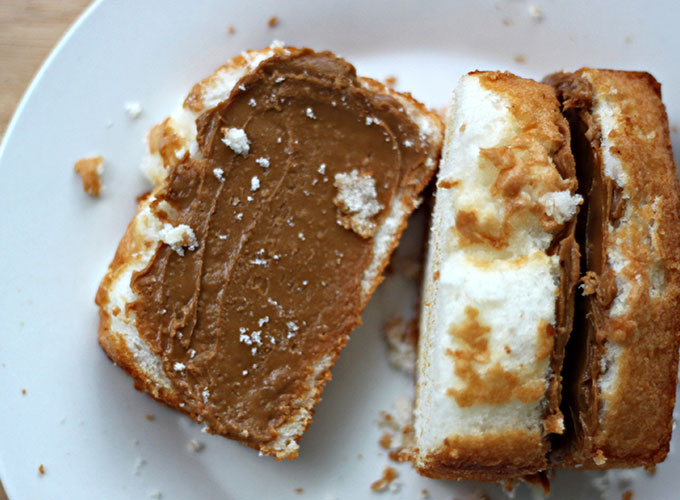 It especially pairs with a nice cookie spread, like Biscotti. Note that this isn't a sponsored post; I just really love this brand now and can't stop, won't stop buying it. When I first went to Trader Joe's in Tampa, I was so unimpressed that I vowed to only return for their cookie butter. The drive, small parking lot, and parked store simply weren't worth it for anything else.
My friend, after tasting the cookie butter, realized that it's just like Biscotti spread that you can find at a bunch of supermarkets. I went to the store and purchased and basically, it saved me from ever having to go to Trader Joe's again. For the biscotti spread tastes almost identical to the cookie butter, is the same cost, and is super convenient to purchase.
Since it's just my husband and I at our home, and we refuse to share our biscotti spread with anyone, we sometimes (actually, all the times) eat spoonfuls of the stuff as a quick snack.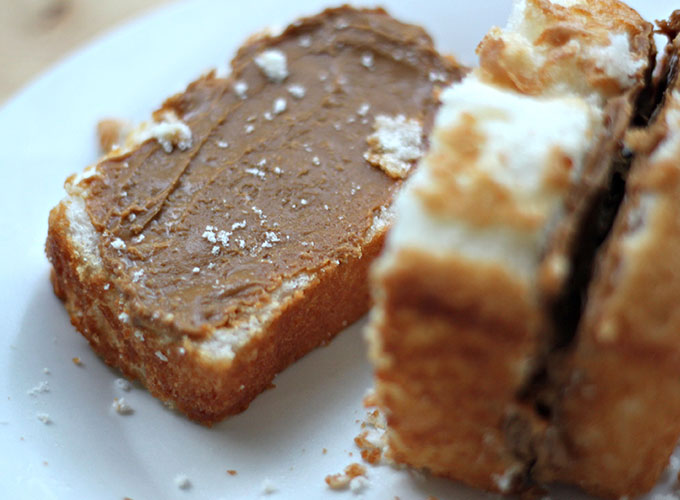 When it comes to the angel food cake, I just bought one from the grocery store, but shot on some almond extract. You don't need a lot. The angel food cake, being light and airy, would easily get soaked with too much liquid. Pull back the heavy hand and be delicate with it.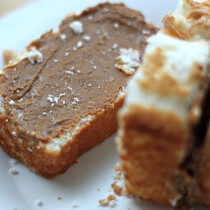 Almond-Infused Angel Food Cake with Biscotti Spread
Ingredients:
Angel food cake loaf
1 Tbsp almond extract
1/2 cup (approximately) biscotti spread
Directions:
Pour almond extract into a flavor injector. Inject extract into cake from the tops and sides in an even manner. Watch to make sure it's not becoming too soft from the liquid. Allow to absorb a couple of minutes.
Cut angel food cake into pieces and spread biscotti on one side of each piece.
One Response to "National Angel Food Cake Day | Almond-Infused Angel Food Cake with Biscotti Spread"

Leave a Comment