Key Lime Cake with a NILLA Wafers Pie Crust
This shop has been compensated by Collective Bias, Inc. and its advertiser. All opinions are mine alone. #SimpleGoodness #CollectiveBias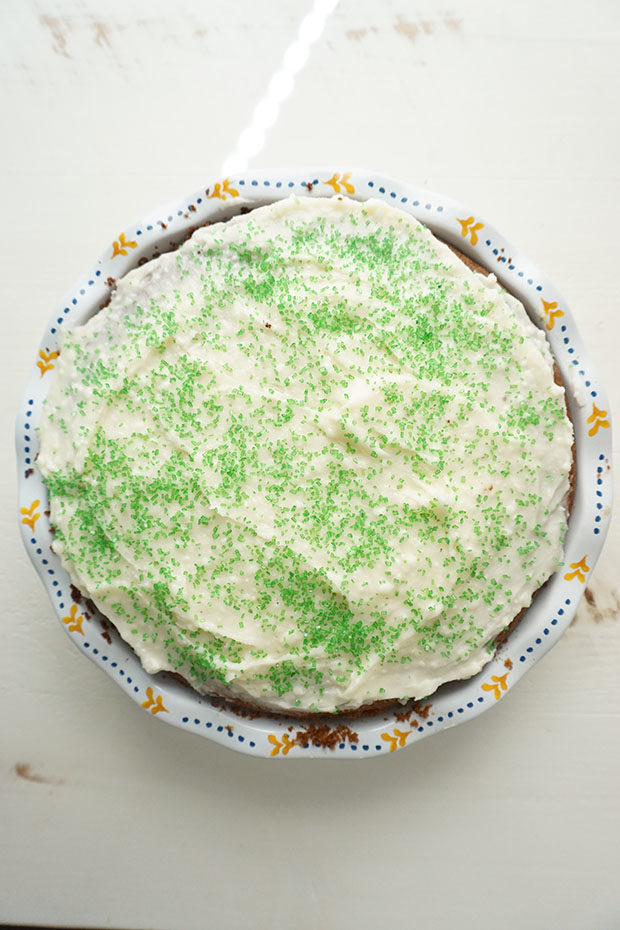 I'm learning, being up here in North Carolina, that I will likely never lose my 'Florida girl' style, tendencies, and taste. I don't know if I'll ever get used to consist 35 degree weather for more than a day or two a year. I also don't know if I can ever love all the different kinds of BBQ this state has to offer. There's only one BBQ for me and that's at First Choice, a restaurant I've been going to in the Tampa area for over 11 years! All that is to say that I really love key lime.

I used to live about eight hours to the tip of Key West. Not too bad considering you can hit the beginning of the Keys in a much shorter timeframe than that too. Because of the closeness, it was a fun trip to take with friends; I think I went once a year for a solid stretch of time, maybe even more. Key limes are abundant in Key West – everything from key lime taffy to key lime pie to key lime drinks. There were floats and milkshakes and cookies, all with that distinct flavor I associate with my home state.
The state of naval oranges? Nah, key limes are the things you want.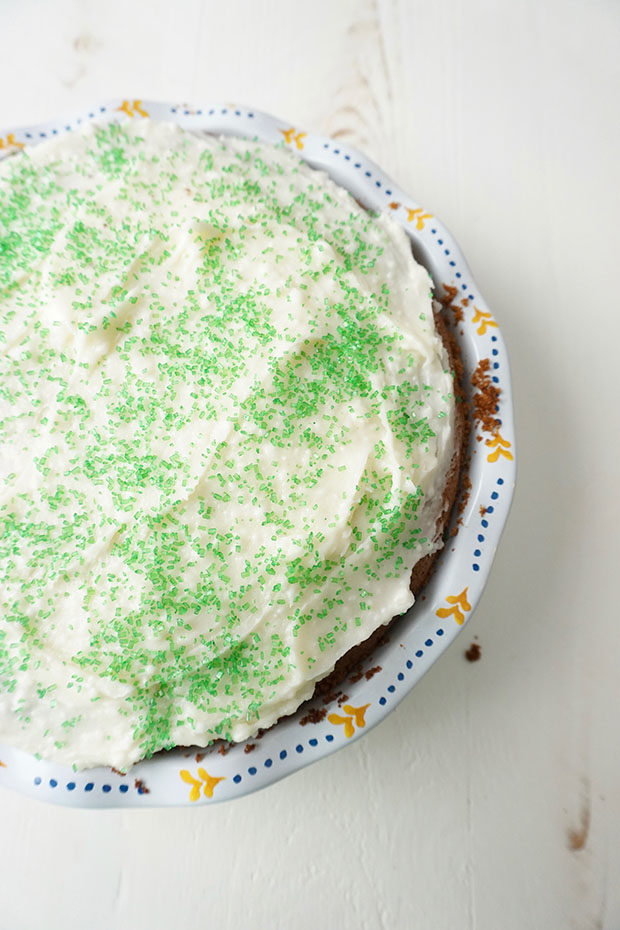 So my aunt and my mom both wow guests and our entire family with key lime cake. There is plenty of key lime cake in Key West, but this one is the best. We typically make it in a cake pan, but this time around I wanted to try making a pie crust using NILLA Wafers. NILLA Wafers are already sweet and have a hint of vanilla flavoring so I thought they would be an excellent accompaniment to the key lime cake.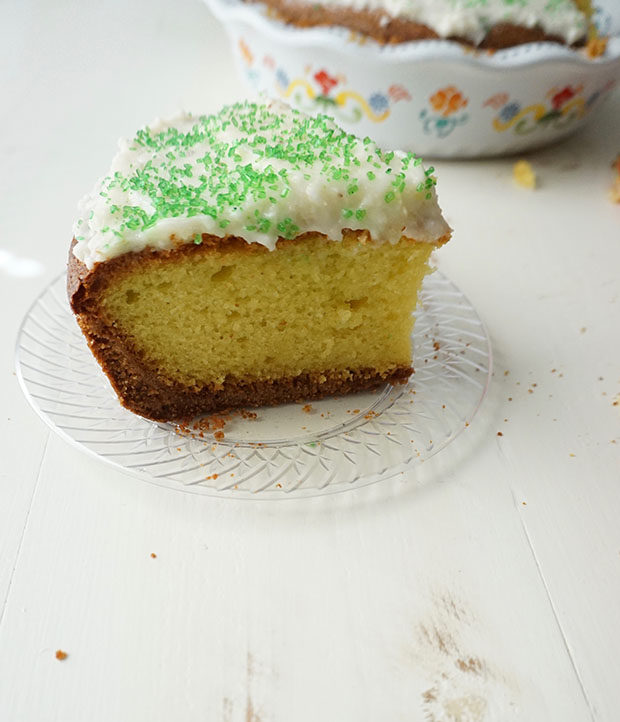 Spoiler alert: I was right. It was really simple to make this pie crust and really, the only thing that changed from cake to pie was the cooking time. I had to double the cooking time to cook the cake through, but then it was just as springy and delicious as usual. And surprisingly simple!
With this crust, you can make a cheesecake, pie, cake, or maybe even use the crumbs as a sprinkling on top of a milkshake! Why not.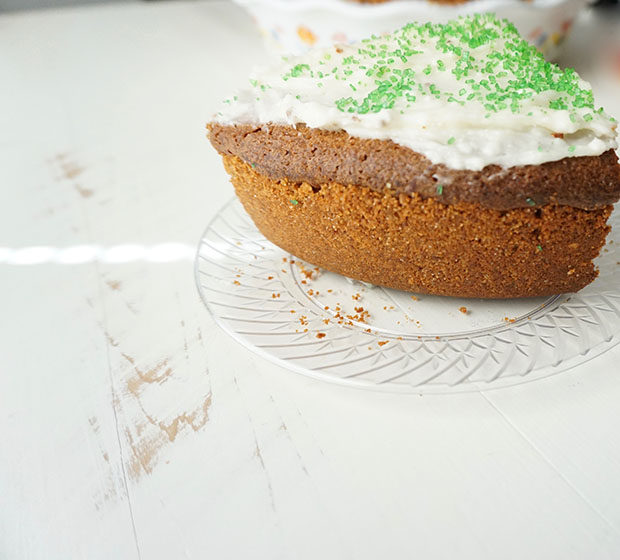 The NILLA Wafers really came together nicely in the crust and when the cake was done cooking, the NILLA Wafers were still perfect, with a nice deep flavor to them. I really don't think I'll make this cake again with anything but this crust!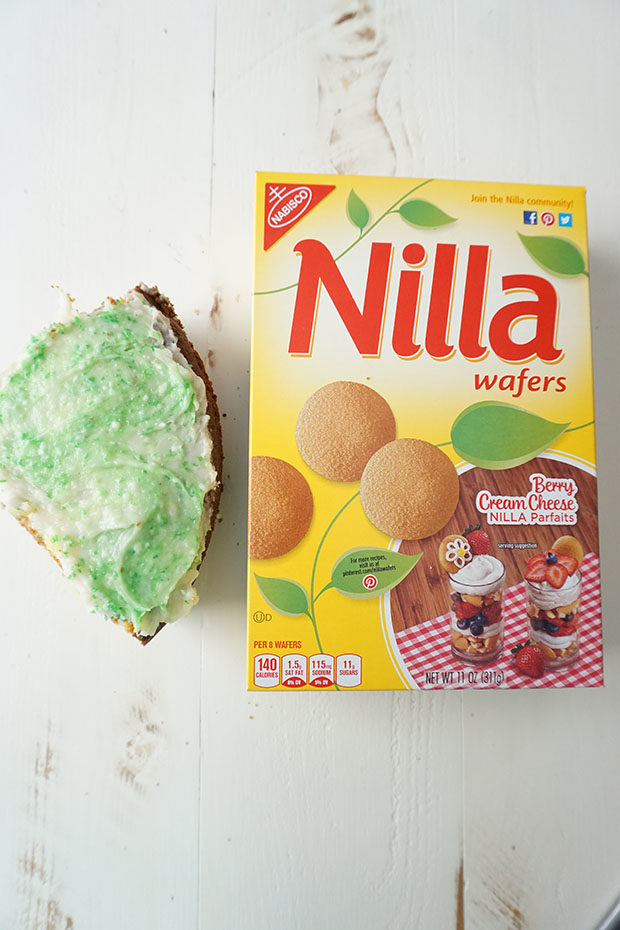 Of course, green sprinkles are completely necessary! Happy Spring!
What is your favorite way to eat NILLA Wafers? Let me know!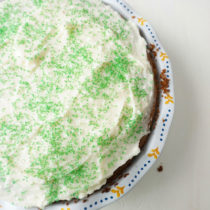 Key Lime Cake with a NILLA Wafers Pie Crust
Ingredients:
NILLA Wafers Crust
60 NILLA Wafers
1/4 cup sugar
1/3 cup unsalted butter, melted
Key Lime Cake
1 box lemon cake mix
1 1/3 cup vegetable oil
4 large eggs
3/4 cups orange juice without pulp
1 packet lime-flavored gelatin powder
1/8 cup Key Lime juice
1/8 cup confectioners' sugar
Cream Cheese Icing
1/2 box confectioners' sugar, minus 1/4 cup from cake recipe
4 ounces cream cheese
1/8 cup unsalted butter
1/4 tsp vanilla extract
Directions:
NILLA Wafers Crust
Preheat oven to 400*F.
In a food processor, combine all ingredients. Pulse until everything comes together. Pour into your pie plate and spread into an even later at the bottom and sides of your pie tin. Bake for 5 minutes, then remove from oven. Reduce heat to 350*F.
Key Lime Cake
Oven heat should be set at 350*F.
In the bowl of a stand mixer, combine cake mix, oil, eggs, orange juice, and gelatin powder; beat until smooth. Pour into pie plate and bake for 50-60 minutes, or until toothpick inserted in center of cake comes out clean. Remove from oven.
In a medium bowl, combine key lime juice and 1/4 cup of confectioners' sugar; whisk until smooth. If it's too tart, add a little more confectioners' sugar. Poke holes all over the cake, pour key lime mixture over the top, and allow the cake to cool.
Cream Cheese Frosting
In a small bowl, melt the butter. Set aside. In a medium bowl, beat the cream cheese until smooth, add melted butter, the rest of the confectioners' sugar, and vanilla. Beat until smooth.
Ice cake with frosting once cake is completely cooled.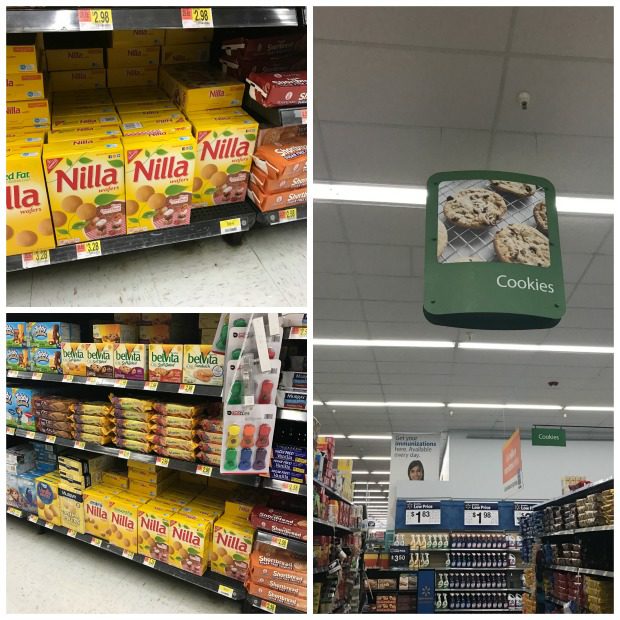 Leave a Comment