Berry Picking, Pancake Eating, and Family Time in Nashville, Georgia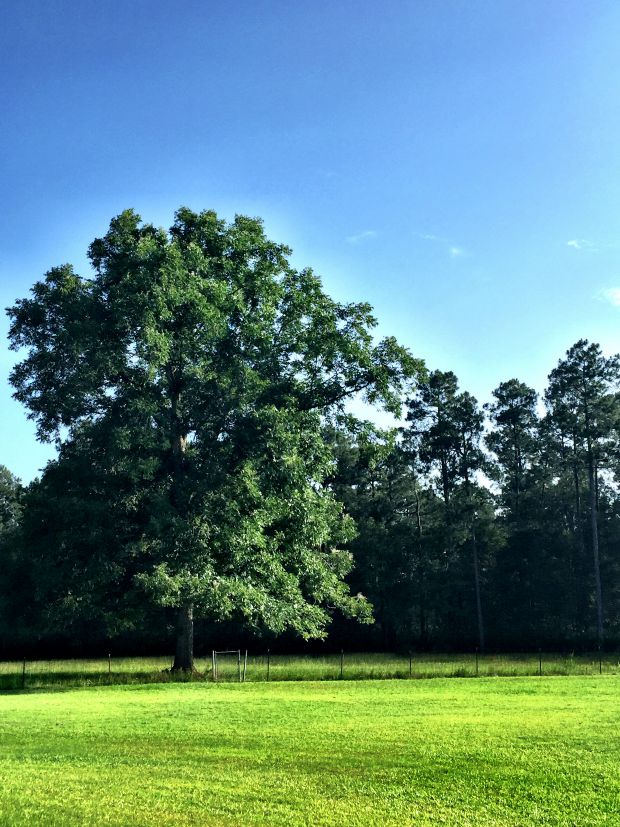 Over Memorial Day weekend, my family and I went to Nashville, Georgia. The number one question I got when I would talk to people about my trip was, "You mean Nashville, Tennessee, right?" and they would usually ask it in this "aw you're so precious and also kinda stupid" way. And then I'd be all like "no no kind sir (ma'am), I actually mean Nashville, Georgia". I even spoke in italics. And then sometimes I'd get the confused eyes and feel the need to pull it up on a map and prove such a place exists.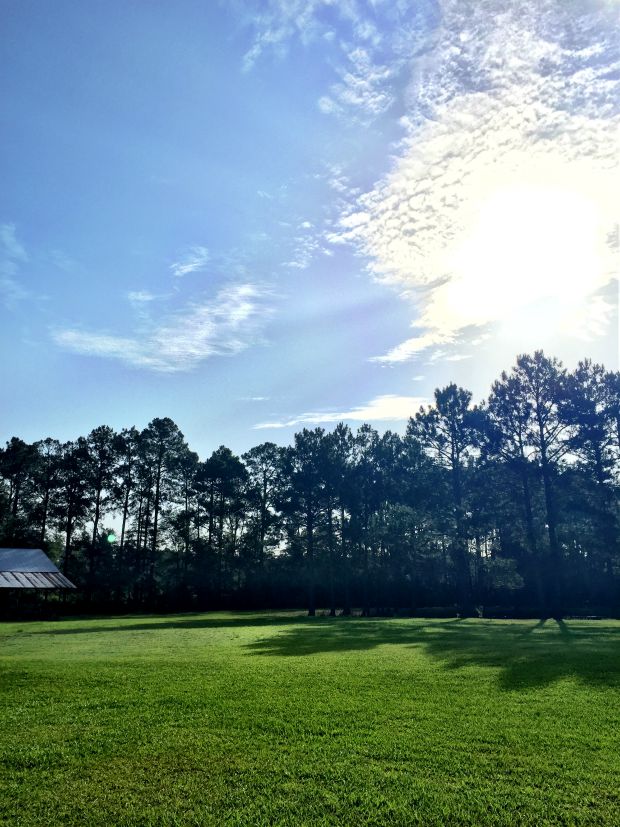 It's true that Nashvilla, Georgia is a very small place, with a current population of just over 4,500 people within it's 4.7 square miles. It's true that when I was younger and visiting Nashville, an exciting night meant we went to the local Blockbuster (located inside the grocery store) to select a movie and then picked up KFC for dinner on the way back in. The Blockbuster was very popular.
Having only lived in Tampa, something must have stuck with me because I kept going back to Nashville for more. And every morning during my stay, we had Aunt Sheila's blueberry pancakes (remember them??). And now, even after as many years as it has been since I last visited, I'm reminded of why I didn't hesitate when my husband told me he wanted to own land that would not only have many spaces for us to grow food, but also plenty of quiet and relaxation. A serenity.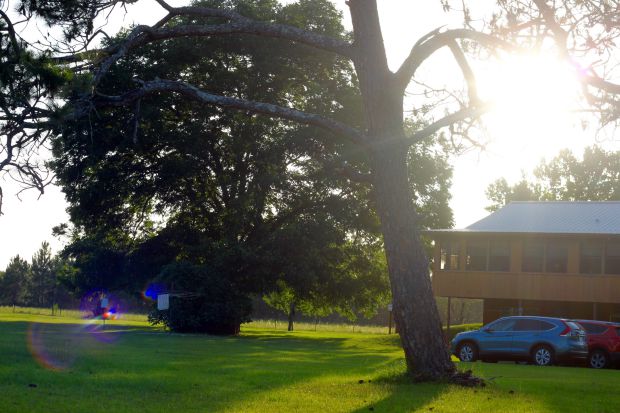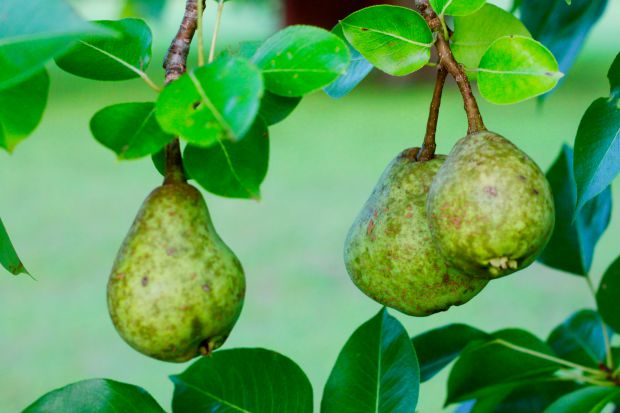 When I went back over Memorial Day weekend, I was so ready to see the house and land again! It had been 15 years or more since I last visited and leading up to the trip, I kept telling my husband about how massive the house was, and how there was this hill that was so big and steep, he wouldn't believe it.
Well, it wasn't. It wasn't even close to being as large as I remember the house, or the hill. But I instantly liked it even more. And then that made me think of how the perception of something between your childhood years and your adult years is so interesting. As a kid, I was impressed with what I perceived to be a house that was "the biggest house I've ever stayed in" and as an adult, I appreciate that, turns out, it's not.
I was psyched to see that the best parts of the house of my youth was the best parts of the house in the present day: a hummingbird feeder right off the patio and plenty of space to sit around and just talk (a lost art).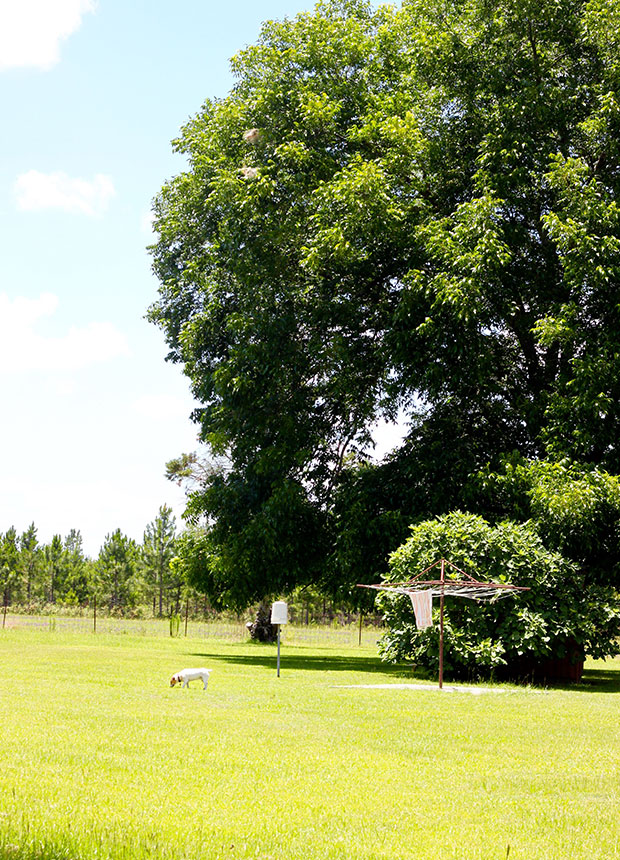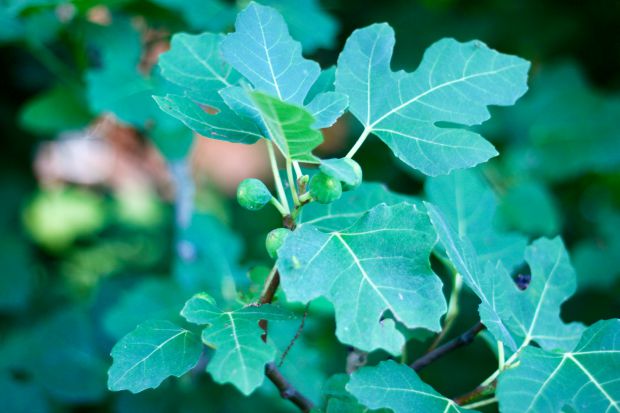 There was breakfast and dinner made every day, all of us seated around the same table to enjoy together, everything placed in the center of the table so you could grab what you wanted, or ask someone to pass it on over. The patio, not having any air conditioning, was too hot to sit in for any part of the day other than morning and evening, but in those moments, we had the fans running and some of the windows open, a perfect balance between sweltering and cool.
Trust me, such a thing exists in Nashville, GA.
By far my favorite thing about the farm was and still is the blueberry bushes. Although I remembered those being really tall too…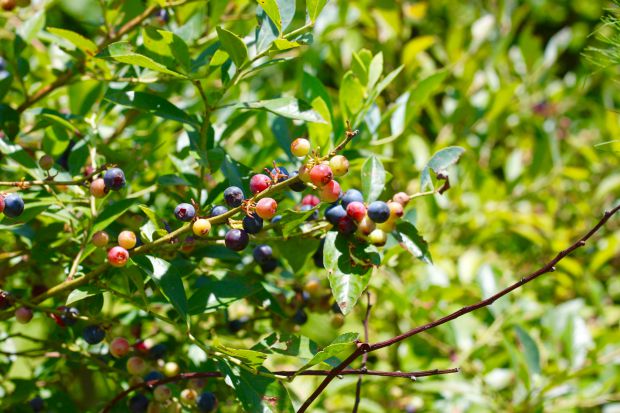 When I was a kid, Uncle Bill and I would pick so many blueberries. We'd have buckets to bring in to Aunt Sheila and then, plenty of berries to make pancakes with (of course). This time around, we would go out to the bushes in the morning and pick the blueberries for the breakfast that would take place just an hour or so later. There would be any combination of blueberry, chocolate chip, and pecan pancakes, ready to be forked off of paper plates.
Blueberry picking happened every single day, sometimes twice. Sometimes, we would just be outside by the pond and decide we needed a snack. To the blueberry bushes we went.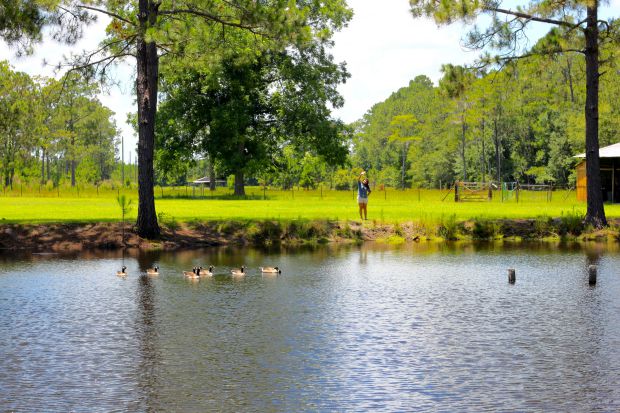 Another reason for the trip was to visit some u-pick farms and come home with bags of Georgia peaches, blackberries, corn, and tomatoes. It was picking season for these fruits and vegetables and despite the heat, we filled bucket after bucket of the good stuff.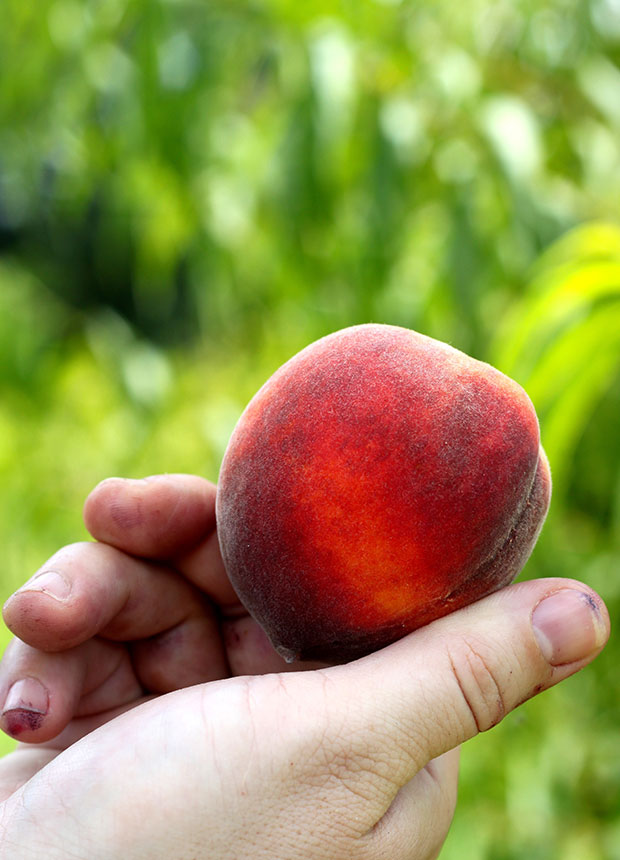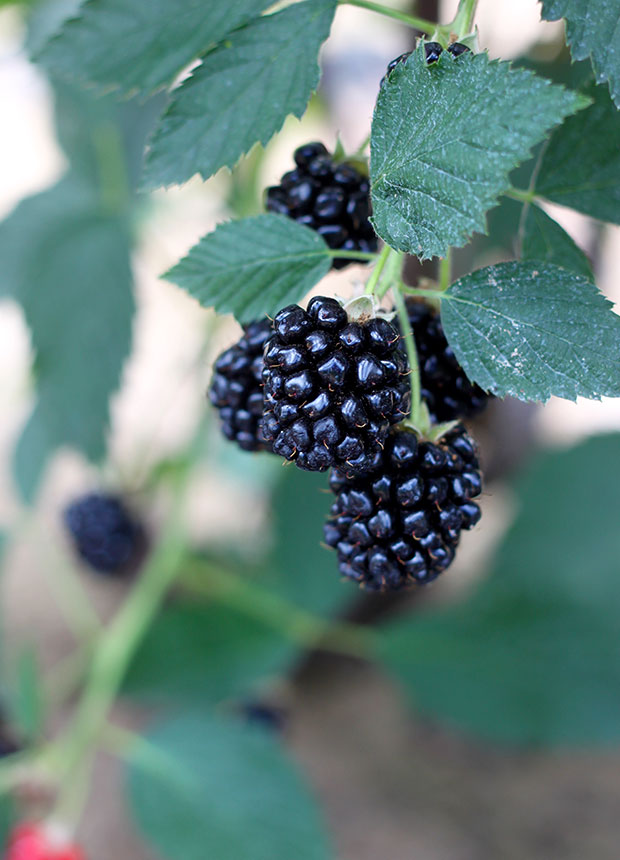 Mike and I definitely ate some right off the stem because basically, they were too pretty to put in the bucket. And to put it mildly, our stomachs rumbled at the thought.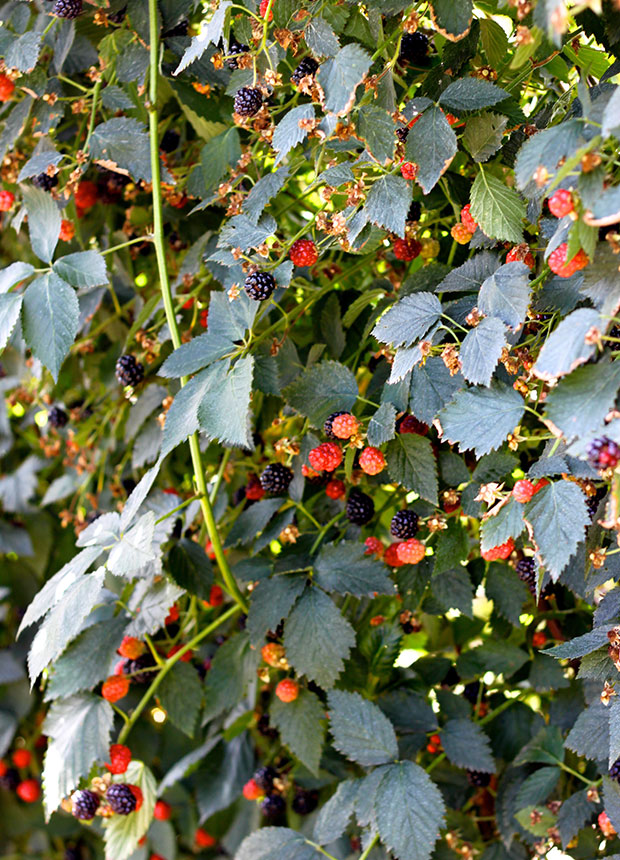 My mom, aunt, uncle, cousin, and husband all picked berries while I took some pictures of it all. I loved capturing these photos, seeing the blackberries in various stages of ripeness. From red to black, there were even some that were right in the middle.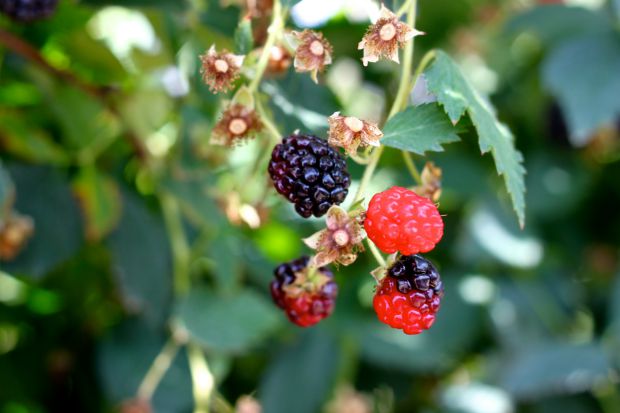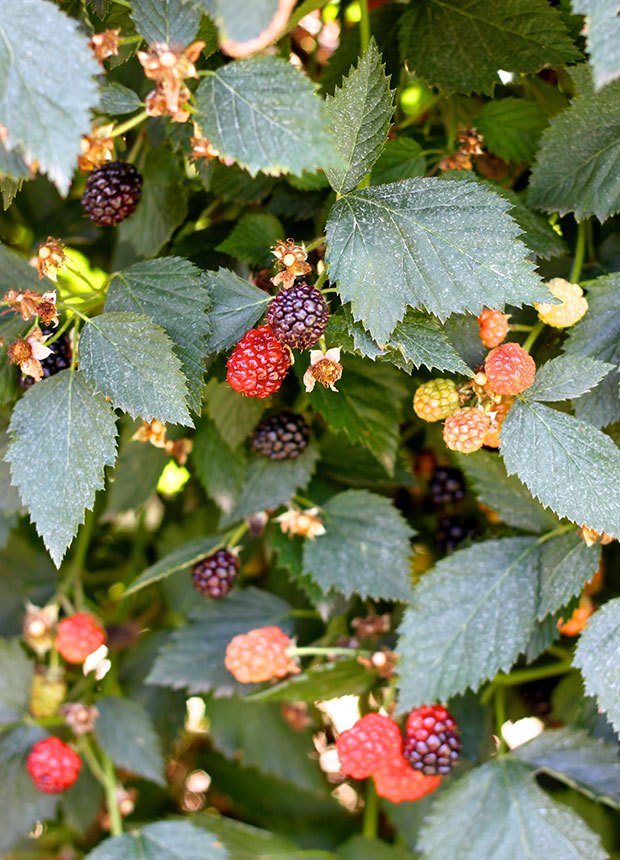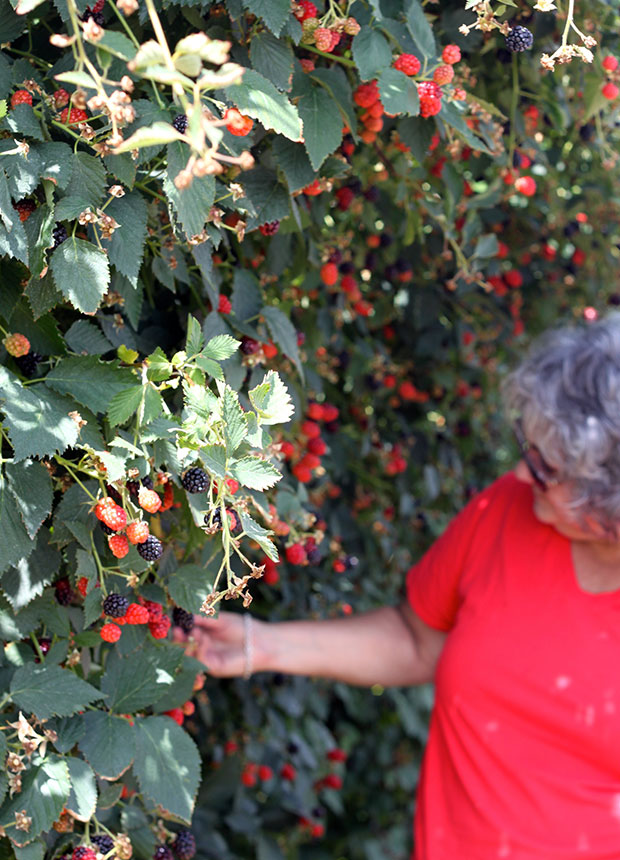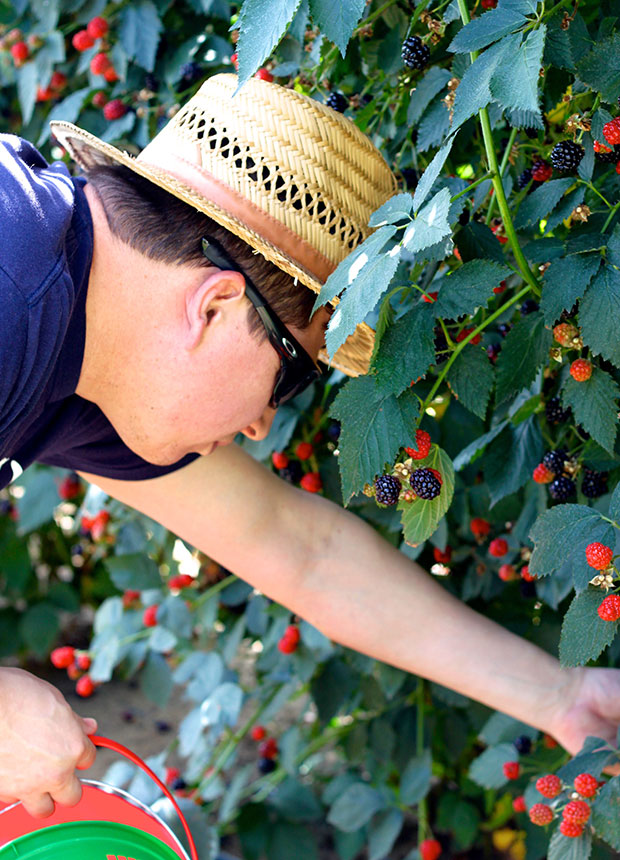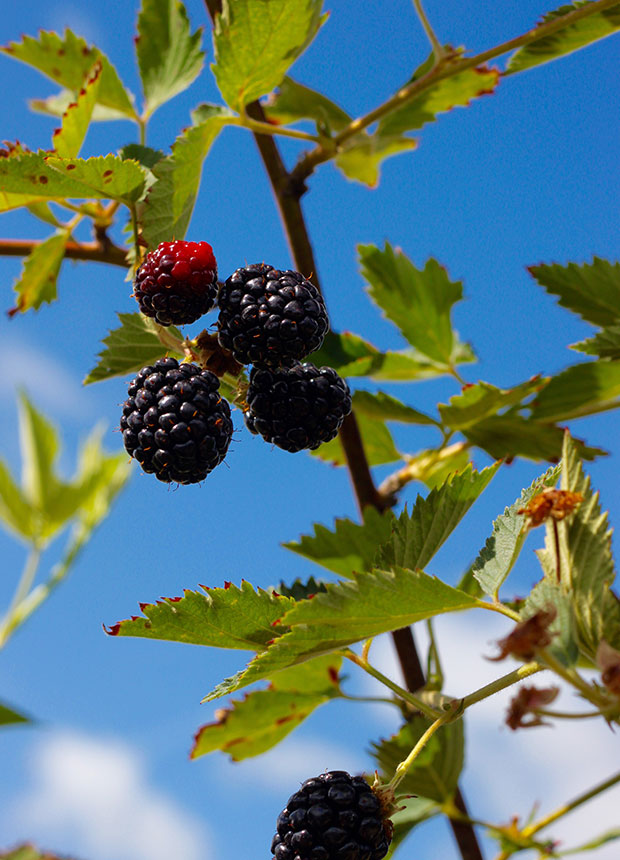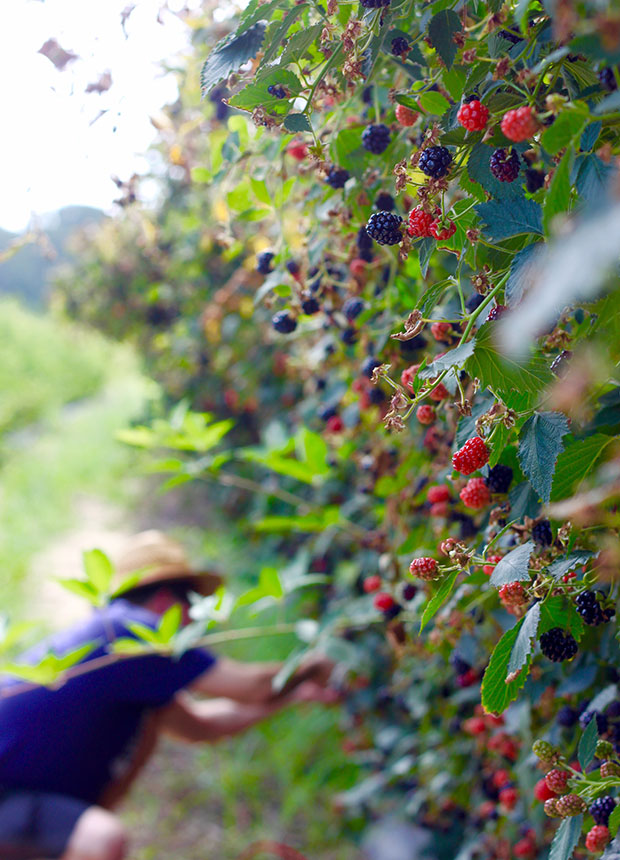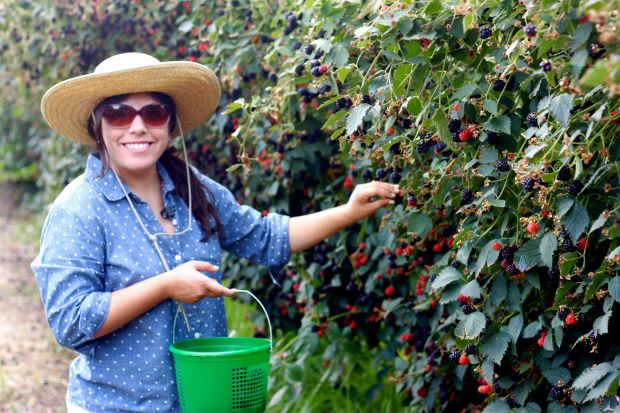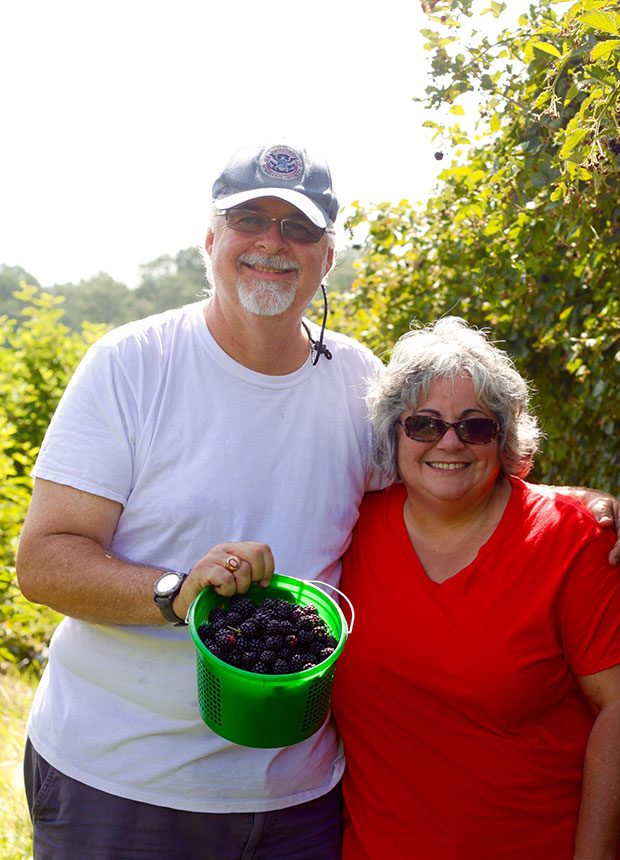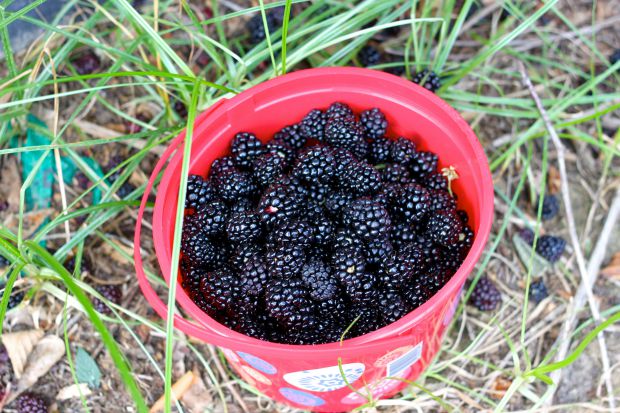 So many berries, you guys. We had gallon buckets just full of them and if we didn't live a 6 hour car ride away, we would've just kept on going. But once we had our fair share of berries, it was time for the rest of the stuff. While the girls went back to the house to prepare dinner, the guys continued on to another location for more food.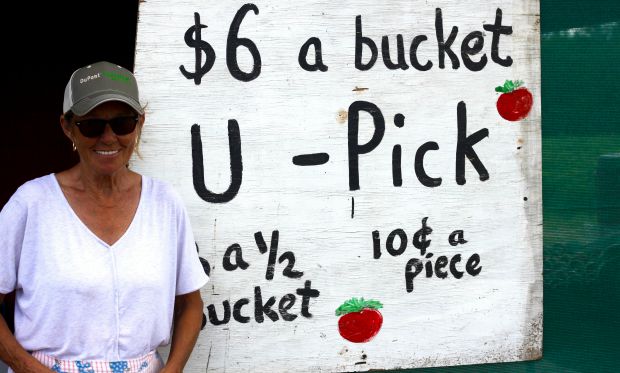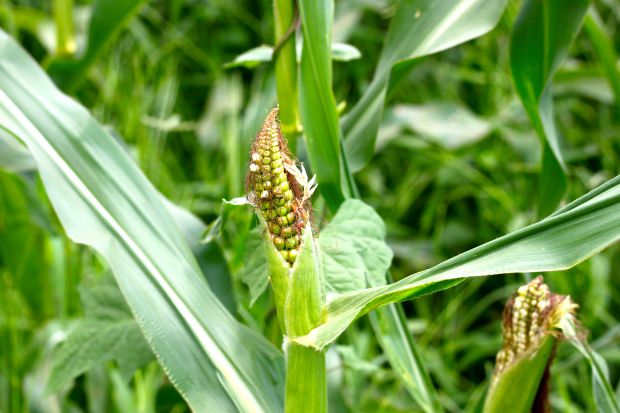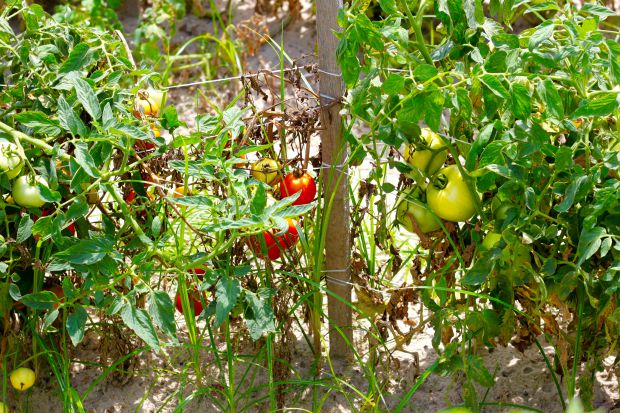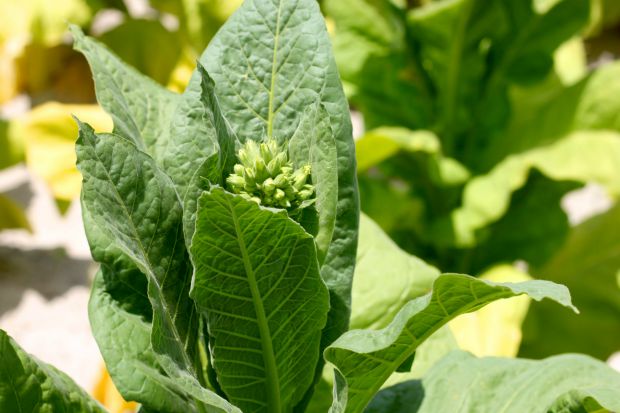 We ended up with a dinner of steak, shrimp, salad, corn, asparagus, potatoes, and more and more. I remember sleeping really, really well that night and waking up the next morning to the ever-present smell of coffee. Every morning, coffee would be made and then everyone would eventually make their way to the large, second story, enclosed patio. It was a gathering spot while the morning air was still cool and comfortable.
There's a TV on the patio, but there was no need to turn it on.
One thing that absolutely blew my mind during our time there was how transformed my rescue beagle pup was. She ran around, rolled in the grass, dug a hole in the dirt under some blueberry bushes, and was smiling and playing the entire time. It's crazy to see such a transformation in a dog that's usually timid and on alert, having gone through some pretty rough things before we got her.
While we hung out outside, she trotted around, tail wagging and tongue hanging out. And she had a great time with her "cousin", Scarlett!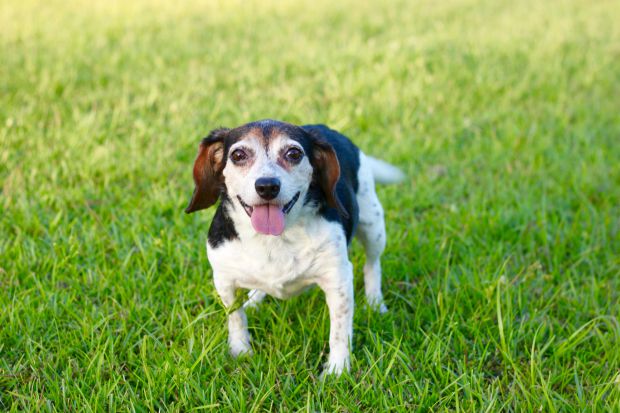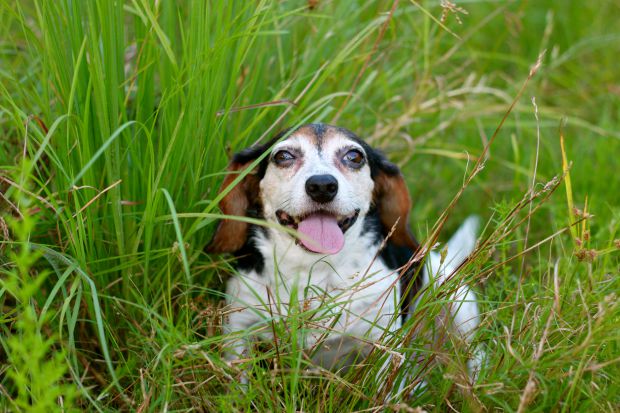 At night, I felt like I was in a planetarium. It was dark all around the house, but the night sky was clear. When you step out, it only takes one look up to see all the stars and wonder how you got so lucky.
2 Responses to "Berry Picking, Pancake Eating, and Family Time in Nashville, Georgia"

Leave a Comment