Bamboozle Cafe: A Guaranteed Palate Pleaser
It's known that most days in Florida are hot or rainy and sometimes, both hot and rainy. I wish I could say that our days were always in the mid-70's BECAUSE THAT WOULD BE AWESOME. We do have those perfect outdoor days where the beach calls your name, or you can choose to spend your time walking around downtown Tampa or another area with lots of shops to poke your head into. Days like this beg for you to taste the fresh air, open the windows of your home and bask in the glory that is Florida.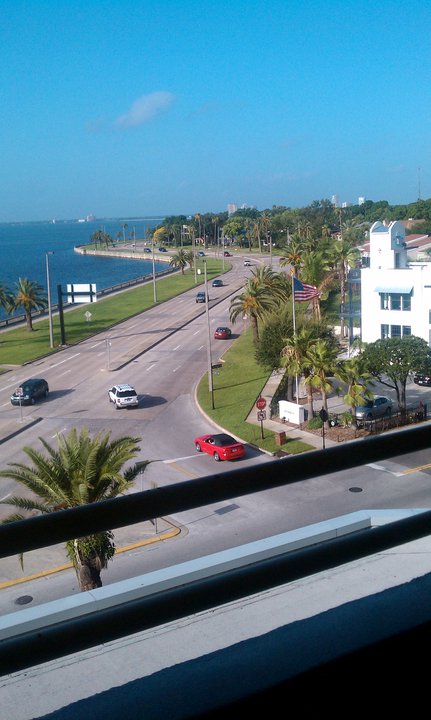 We had one such day a couple of months ago, but this day…well, it was better than I can describe. Clear blue skies with not a cloud on the horizon, a gentle breeze, a perfect 75 degrees and sunny. I think even the grass was truly greener. On this day, I was contacted by one of my favorite buddies, Blaire, and asked if I wanted to accompany her to Bamboozle Café, a small Vietnamese restaurant in downtown Tampa.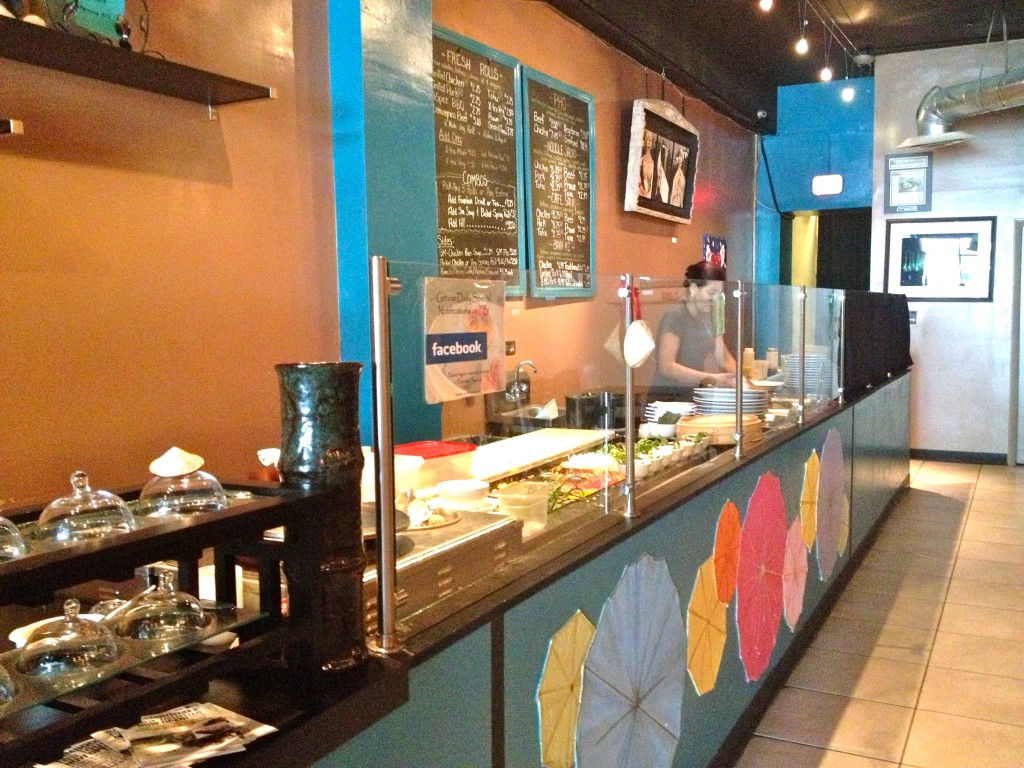 Bamboozle Café is located in the middle of a strip of stores and shops on Tampa Street and from the outside, I didn't expect too much. However, from the moment you walk into Bamboozle Café, your sense of smell is on overdrive. So many delightfully pungent aromas wafting into your nostrils…it's enough to make you want to order one of everything.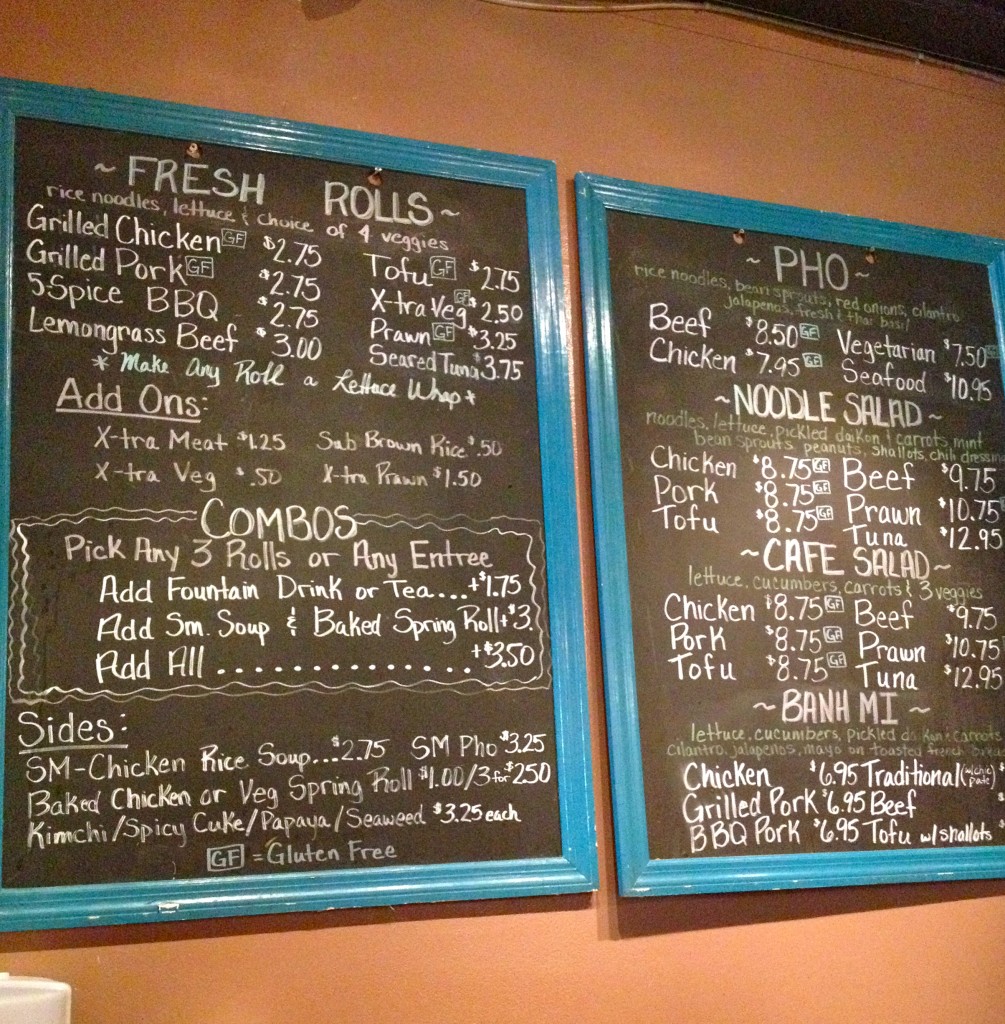 Glad to be dining with someone who knew what to order, I allowed Blaire to take the reins here and decide on what we would be exposing our wanting palates to. The food will come later, but let me share the sauces one can find at Bamboozle.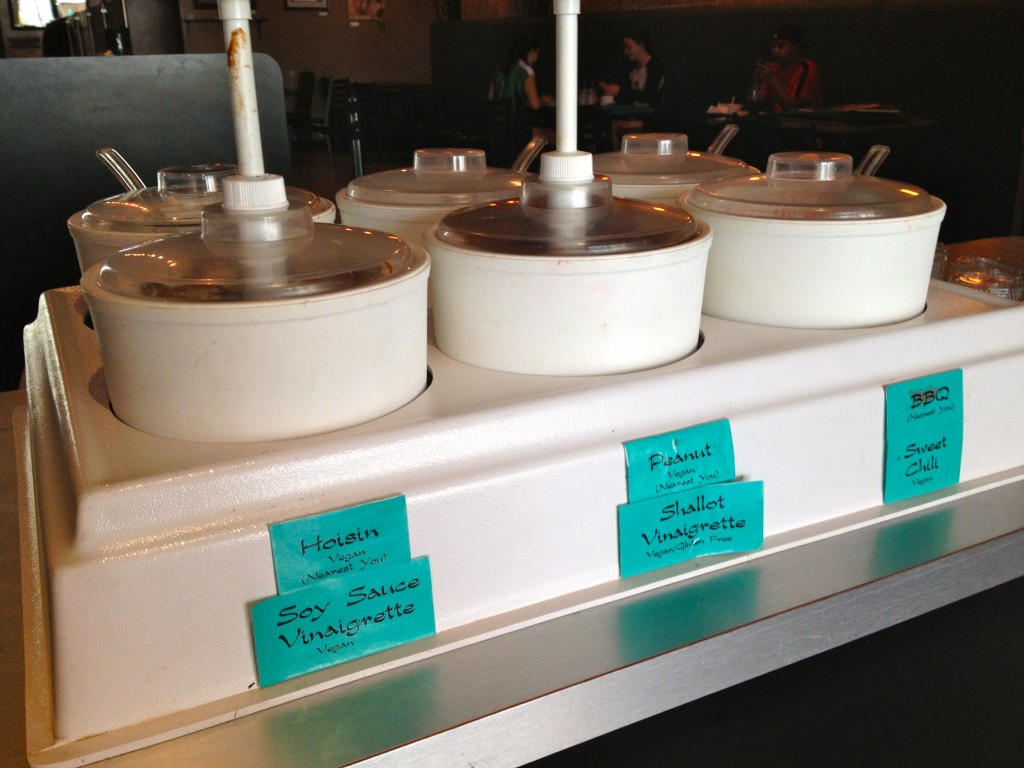 The offerings include: Hoisin, Soy Sauce Vinaigrette, Peanut, Shallot Vinaigrette, BBQ and Sweet Chili. Alongside these sauce, there are peanuts, red pepper flakes and more to add to your dish.
This gorgeous-hued dish is none other than the Beef Banh-Mi with green leaf lettuce, cucumbers, pickled daikon, carrots, jalapeno, mayo and a mound of cilantro, all within a toasted baguette.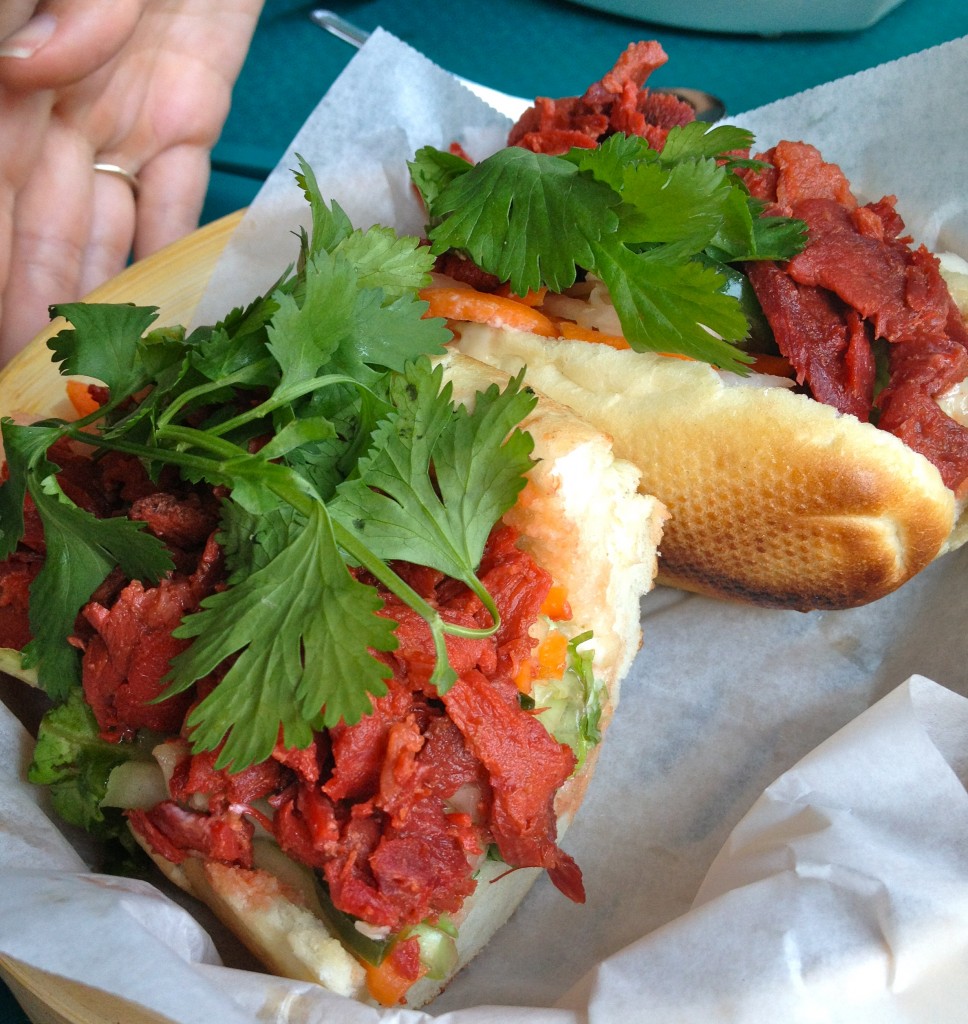 I hate soggy bread. If you actually enjoy soggy bread, I would have to wonder what's wrong with you. I had something wrong with me on this day, sitting in my seat at Bamboozle and watching the passersby. I was eating and enjoying soggy bread. It may have been the intoxicating spices. It may have been the sweet tangy flavors that I was consuming that put me into a semi-delirious state. Whatever the case may be, there I was, consuming soggy bread from the juice of the beef and loving every second of it.
Like I mentioned, I am not familiar enough with Vietnamese cuisine to really know and accurately pair flavors. But, I got lucky in both my dining companion and my choice of items to place in my roll. Along with chicken, I decided on mandarin oranges, roasted shallots, bean sprouts and mint. All rolls also come with vermicelli noodles and green leaf lettuce, wrapped in rice paper.
If we're going to compare the noodle bowls from Thai Temple and Bamboozle Cafe, Thai Temple will win, in my opinion. That doesn't mean that Bamboozle has bad bowls- quite the opposite. The entire bowl was flavorful, from the broth to the heat from jalapenos.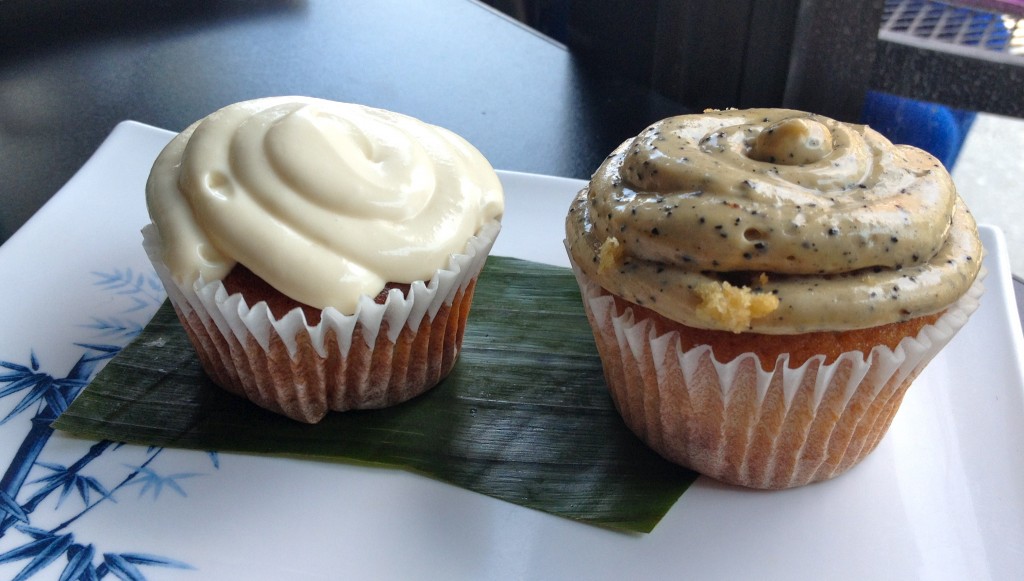 Lastly, we feasted on some cupcakes. Carrot cake with cream cheese frosting is on the left and coffee cake with coffee bean frosting is on the right. I can't favor one cupcake over the other because they were both that great. I loved the creaminess of the cream cheese icing and the bits of coffee bean in the frosting of the coffee cupcake.
It was a beautiful day with tasty food and enjoyable company. I suggest you try it out.
9 Responses to "Bamboozle Cafe: A Guaranteed Palate Pleaser"

Trackbacks/Pingbacks

Leave a Comment