3 Words for Bai 5: Antioxidants, Low-Calorie, Delicious (Giveaway)
At the 2013 International Food Blogger Conference (IFBC) we had a session called Amazon Grocery Live Blogging. During this time we received samples, and sometimes, full sized, products from various brands who can be found on Amazon Grocery. It was an opportunity to try something, get the scoop on it, and briefly record our thoughts in a blog post.
Definitely my favorite product presented was Bai 5, an all-natural, low sugar, 5-calorie drink (per serving, 2 servings in one bottle) that's infused with plenty of antioxidants from coffeefruit. It's healthy, and for someone like me who isn't too health conscious, I immediately thought that it would taste like a diet drink. I was expecting bland flavor and a strange aftertaste.
All I can say is that Bai 5 surprised the hell out of me. I received a gift pack from Bai 5 after I came back from the conference with one of each flavor, including the flavor we had at the conference, Sumatra Dragonfruit.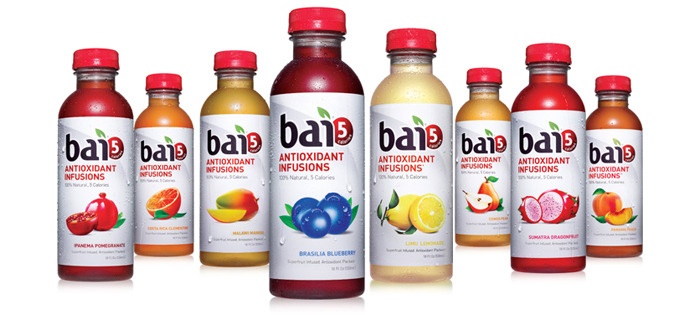 Bai 5 flavors include Brasilia Blueberry, Congo Pear, Costa Rica Clementine, Ipanema Pomegranate, Limu Lemon, Malawi Mango, Molokai Coconut, Panama Peach, and Sumatra Dragonfruit. Sumatra Dragonfruit was their first flavor and they only expanded from there. While the first flavor is delicious, it's actually not my favorite. The Blueberry, Pear and Peach were bursting with so much flavor that they were the ones I coveted the most (and kept away from my husband).
Bai 5 drinks are certified kosher, and gluten, soy, BPA and GMO free, with no artificial sweeteners, colors, or preservatives. These were perfect drinks at any time of day and when I had finished the last one, I was disappointed. I'll most definitely be ordering some Bai 5 to keep on-hand in my fridge. We usually drink water all of the time at home and when we are out, but sometimes you just need some flavor. Bai 5 provides that in spades, but doesn't make you compromise any health.
And, because I truly love Bai 5 so much, I asked if they would provide the same package to one lucky reader. Bai 5 will send one of you a pack of 9 different drinks (one of each flavor). Enter the giveaway at the bottom of this post up until 11:59pm on Wednesday, October 22nd. Don't miss out!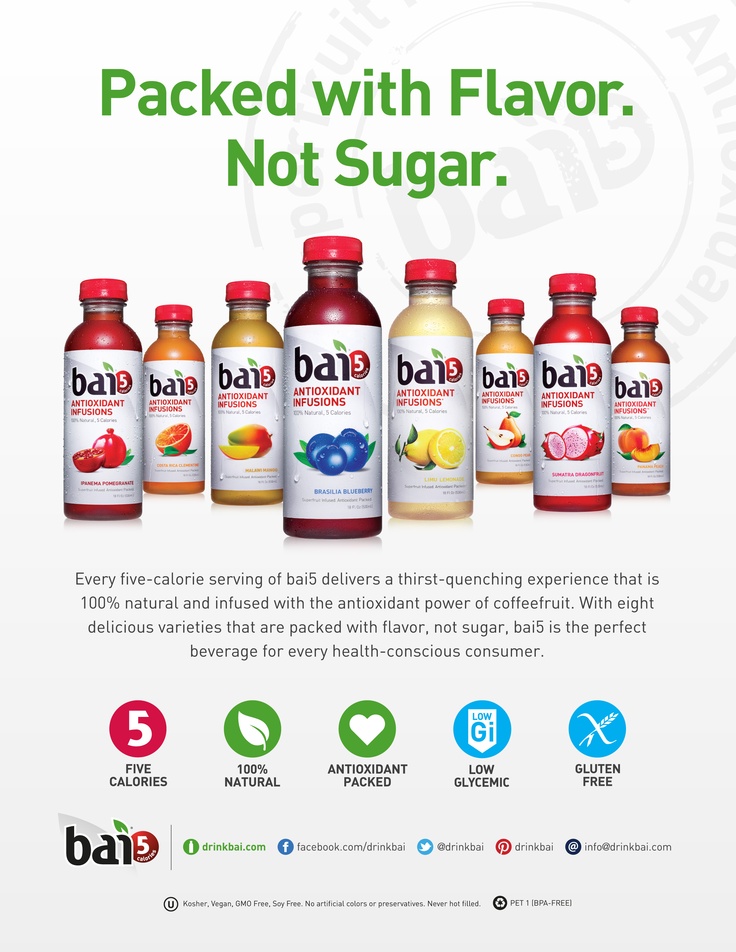 44 Responses to "3 Words for Bai 5: Antioxidants, Low-Calorie, Delicious (Giveaway)"

Leave a Comment