Welcome to National Banana Creme Pie Day and Sunday Supper's celebration of Fat Tuesday (a little early)! Today we are celebrating Mardi Gras with decadent dishes. Personally, that's how I celebrate the majority of the year…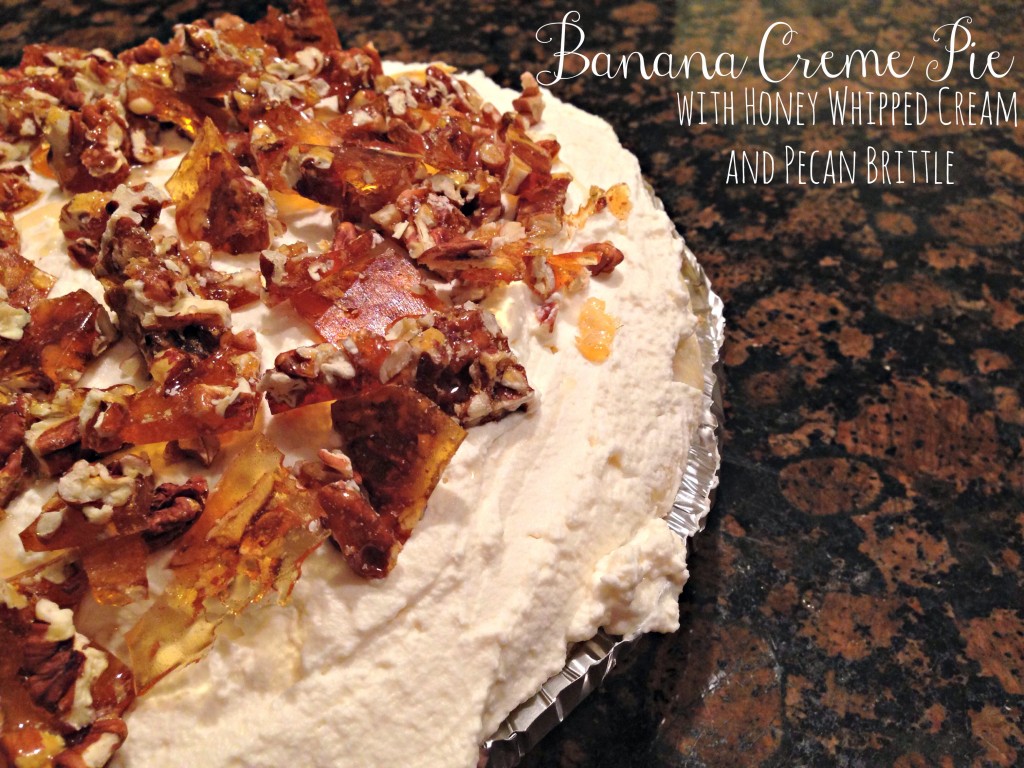 Today's food holiday is perfect for Sunday Supper's focus for this week. Banana Creme Pie is nothing if not decadent, but then I add a honey whipped cream and pecan brittle to it. 
Even for a person who has a public disdain for bananas, I'd have this pie any day of the week. And, it's so easy to make! The pecan brittle is so delicious that you'll have to play keep away (from yourself!) until you are ready to assemble the pie.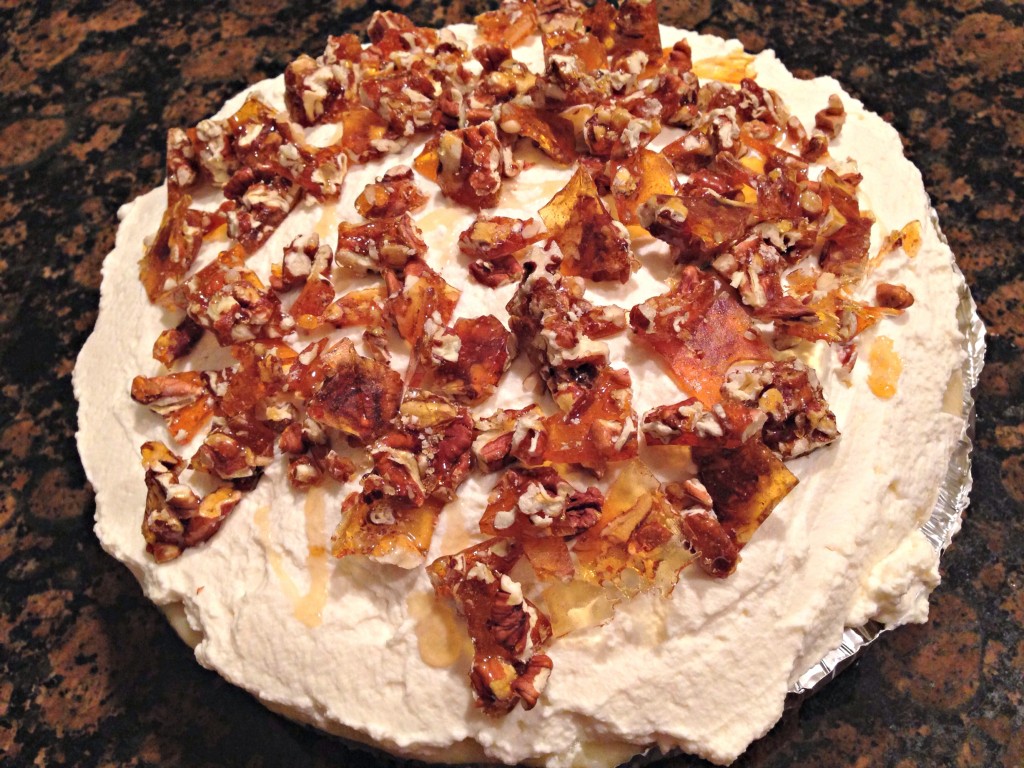 Looking for more decadent dishes? Check out the food and drinks that the other Sunday Supper participants are contributing this week below my recipe!

Tomorrow: National Cold Cuts Day; National Mulled Wine Day
Here are the other decadent foods from my fellow Sunday Supper contributors: (!!!!)
Cocktails & Other Beverages:
Appetizers:
Main Dishes:
Side Dishes:
Desserts: