National Fruit Compote Day | Mixed Fruit Compote
I avoided this national food holiday until the very last minute. I mistakenly read it as National Fruit COMPOST Day. Oops. I was an avoider of March 1st — because — how — fruit? Compost? What the what?
I breathed a sigh of relief when I saw that it was National Fruit Compote Day, and I felt even better when I saw what exactly fruit compote is. Welcome to the food holiday that almost made me quit.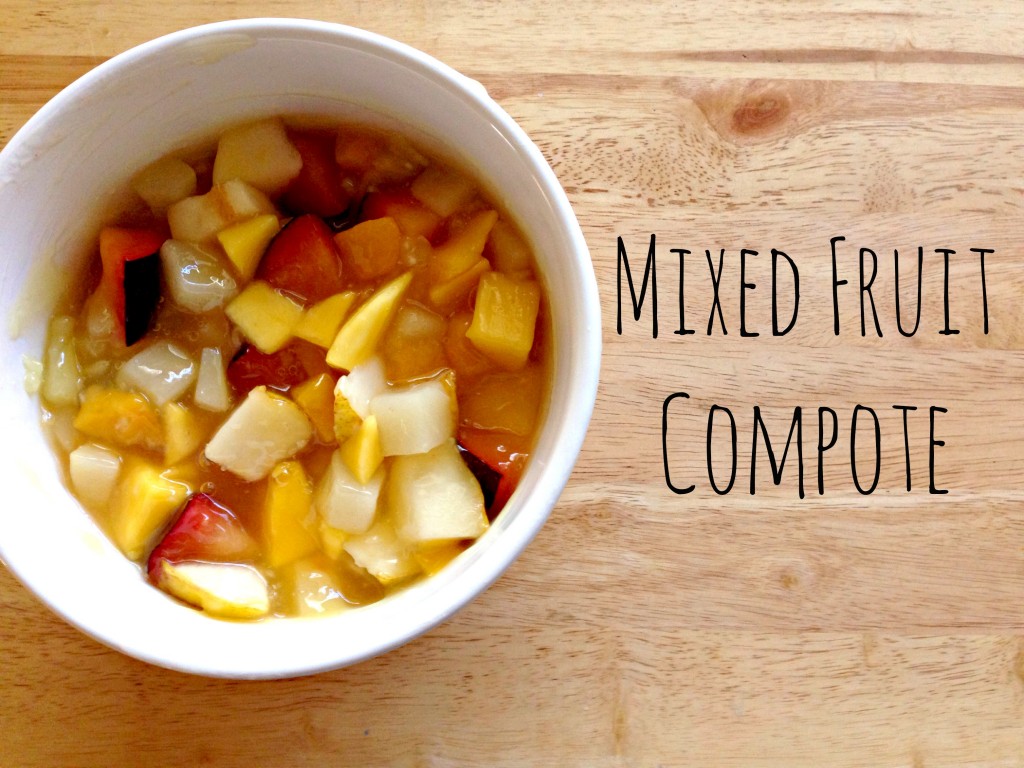 My original thought was to call this "Leftover Fruit Compote", but that sounds even less appetizing than fruit compost. But, this is what it is. I had some fruit in the fridge that would be bad in just a matter of days. Why not use what we had for this food holiday? Even though I love mango, I have never successfully cut one the way you are supposed to. I had my own mango before, but not without butchering it, and eating it with sticky hands and a mess on the countertop. But, this time I did it!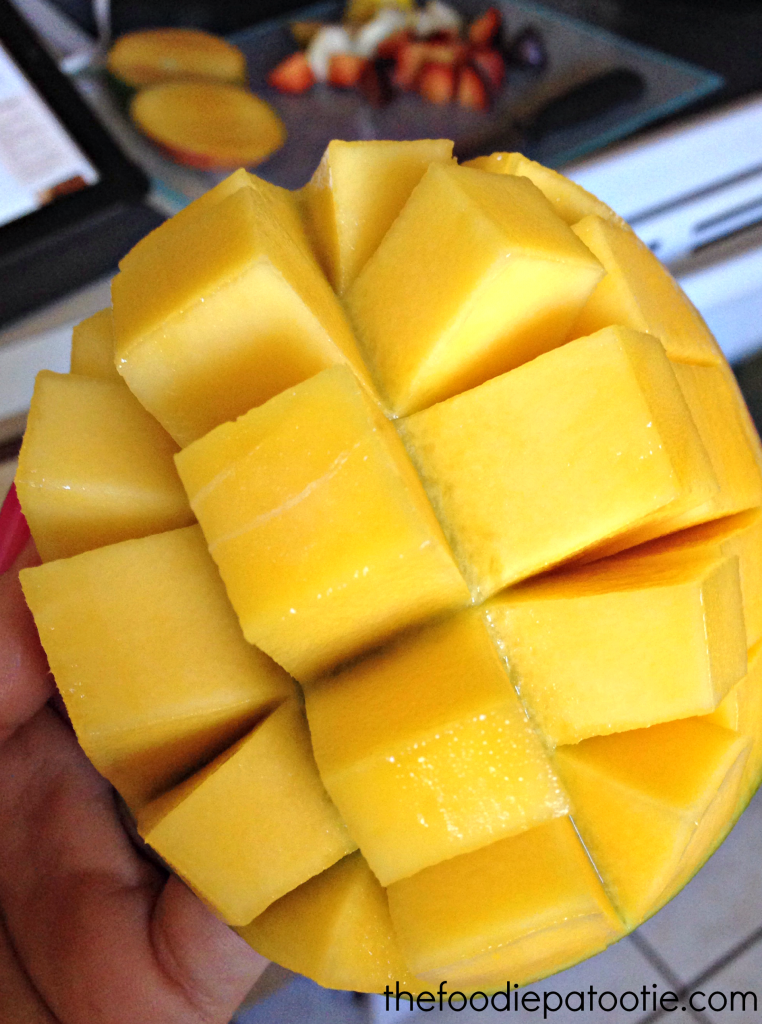 Oh, beautiful, beautiful mango, how I love thee. I also included a plum, a pear and some canned mixed fruit. I liked this fruit compote, even though I had never had anything like it before. But, that's the fun of these food holidays. I'll also be making something for National Frozen Food Day. Don't know how that's going to work…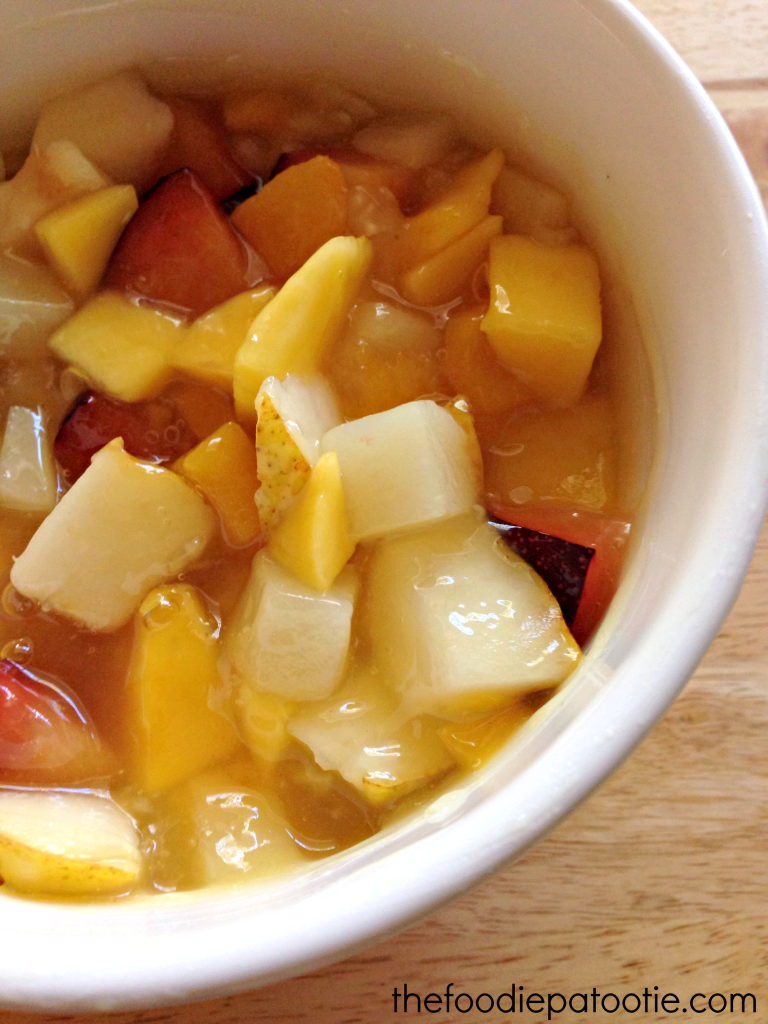 National Fruit Compote Day | Mixed Fruit Compote
Author:
Prep time:
Cook time:
Total time:
Serves: 8-10
Ingredients
1/2 cup sugar
2 tbsp cornstarch
1/4 cup orange juice
Juice from one lemon
1/2 tsp vanilla extract
3 (4 oz) cans mixed fruit (I used the ones with only peaches and pears)
1 mango, chopped
1 plum, chopped
1 pear, chopped
Instructions
In a medium saucepan, combine the sugar and cornstarch with the orange juice, lemon juice, and juice from the cans of mixed fruit. Set on medium-high until thick and bubbly, and continue to cook for 2 minutes, stirring frequently. Remove from heat and set aside. Stir in vanilla.
In a large bowl, combine the fruits. Pour the warm sauce over the fruit and serve gently to coat. Cover and refrigerate.
Tomorrow: National Banana Creme Pie Day
One Response to "National Fruit Compote Day | Mixed Fruit Compote"

Leave a Comment