Pregnancy Update: Nursery Must-Haves
This shop has been compensated by Collective Bias, Inc. and its advertiser. All opinions are mine alone. #NurseryMusts #CollectiveBias
You guys, I'm in week 34 (35 on Saturday). Where has the time gone? I can't believe I'll have a child in six weeks or less. It's a crazy, crazy concept. I've been reading these birth stories because I basically like to torture myself and imagine all of these different scenarios, none of which will look like my own experience. The hardest part of pregnancy? Just not knowing the final outcome! It's a little much for my Type A personality to handle, I can tell you that much.
So what do I do to take my mind off of this? Well, mostly watch mindless TV and read books from the comfort of my very comfortable bed, but also, get all cozy in Max's room and contemplate how to finish decorating and putting the finishing touches on the nursery. Then, writing blog posts about it all.
So, without further ado, let's discuss my nursery and baby must-have list! Now, I'm still an expecting first-time mother so I'm certainly no expert, but I got so much great advice from friends (and, ahem, the internet) that I am prepared to share what is going to help make for better beginnings.
BOTTLES
Specifically, these Playtex VentAire Wide Bottles (I purchased the 9 oz). I know every baby is different, but I'm really excited for these.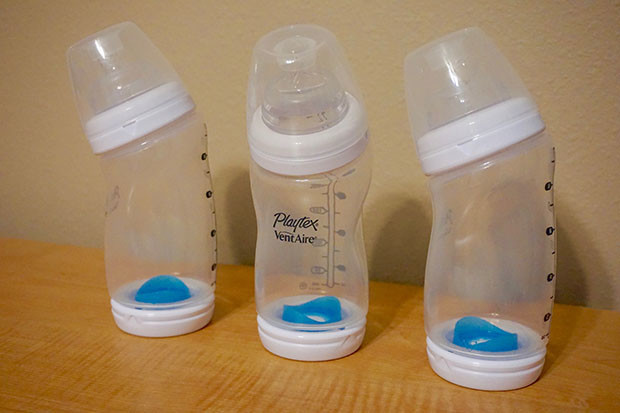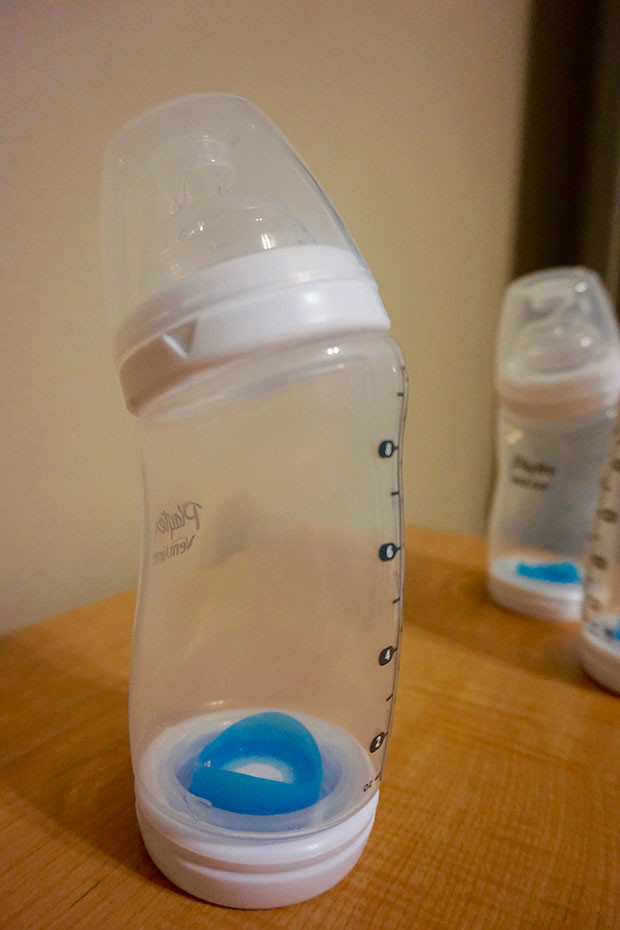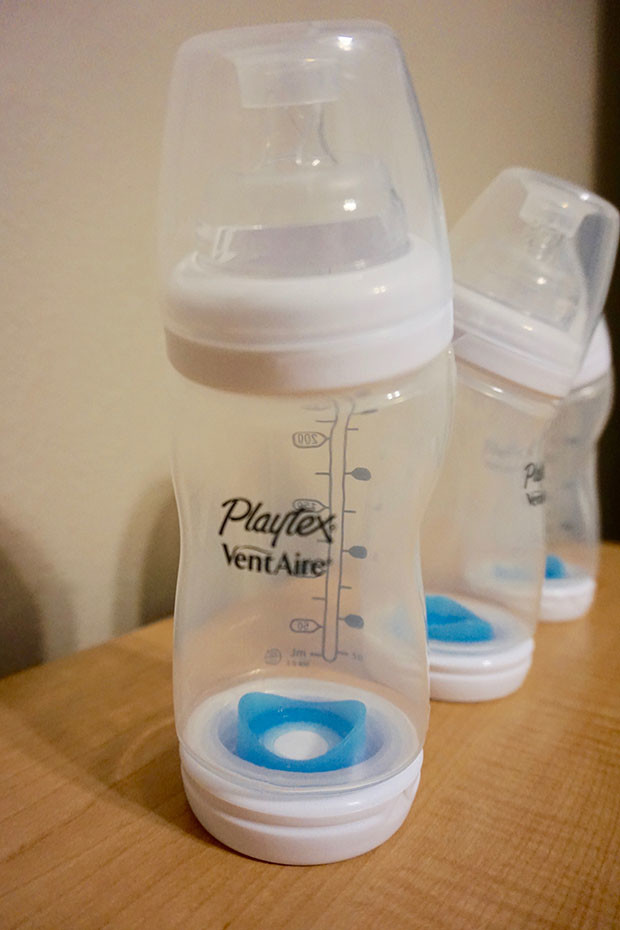 They feature:
An anti-colic bottom vent so fewer air bubbles make it into the bottle and therefore less air into Max's stomach.
Angled design. What was surprising to me is that an angled design helps to prevent ear infections!
The bottle topper is a close mimic to a mom's breast which is great because that's my plan and so when I'm not available, Max can still enjoy a bottle and switch between the two as needed.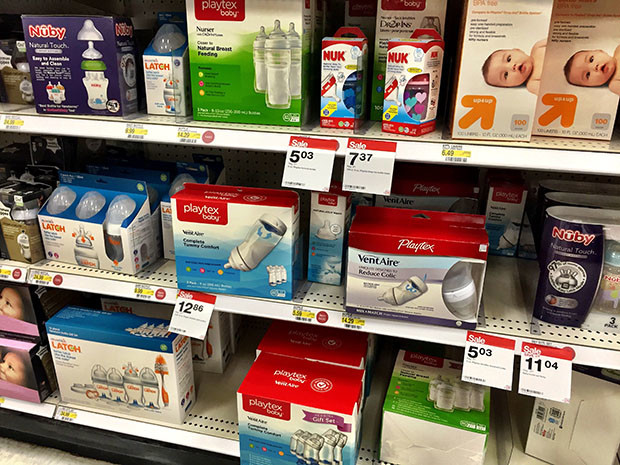 Of course, being as organized as I am, I needed some items to properly wash, dry, and store bottles and other feeding implements. Check, check, and check for more baby must-haves.
Follow Playtex Baby on Facebook, Twitter, and YouTube!
TRASH BIN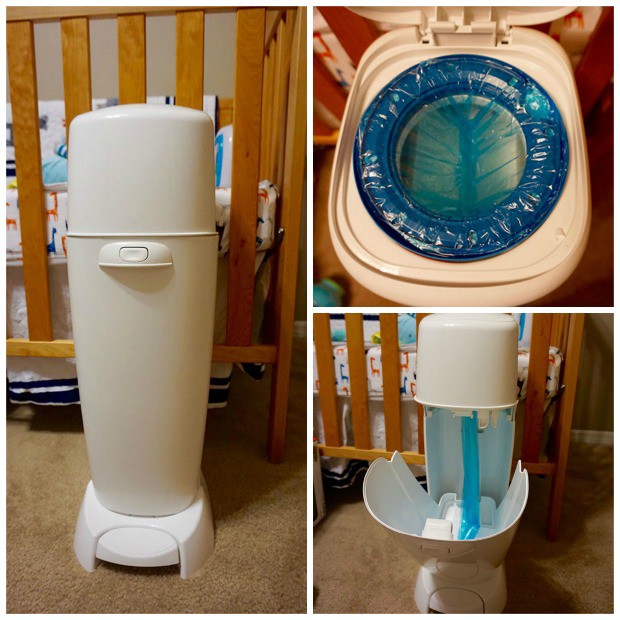 Because, of course, right? The Diaper Genie Complete came very highly recommended. I certainly don't want to be taking in the fumes of a newborn. The Diaper Genie will keep the room smelling fresh so that I can focus on the sweet scent of that delicious laundry detergent. Anyone else as obsessed with the fresh scent as I am?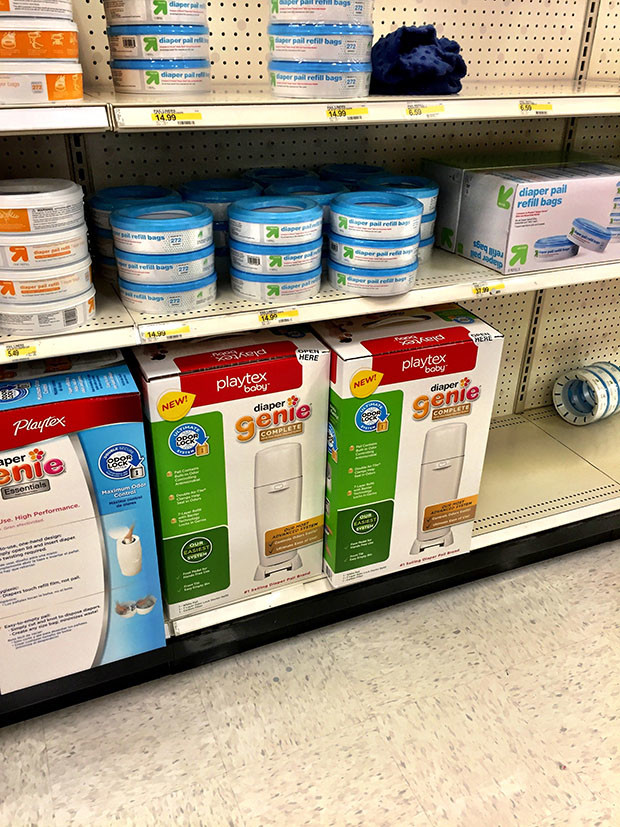 The Diaper Genie Complete is a new version of the model featuring the Ultimate Odor Lock system and Air-Tite® CLAMP. Goodbye odors. Plus, foot pedal because I'm sure you'll want to be as hands-free with your items as possible so your arms can be with your new baby. Something major for me too was that this Diaper Genie Complete holds up to 270 dirty diapers!
GLIDER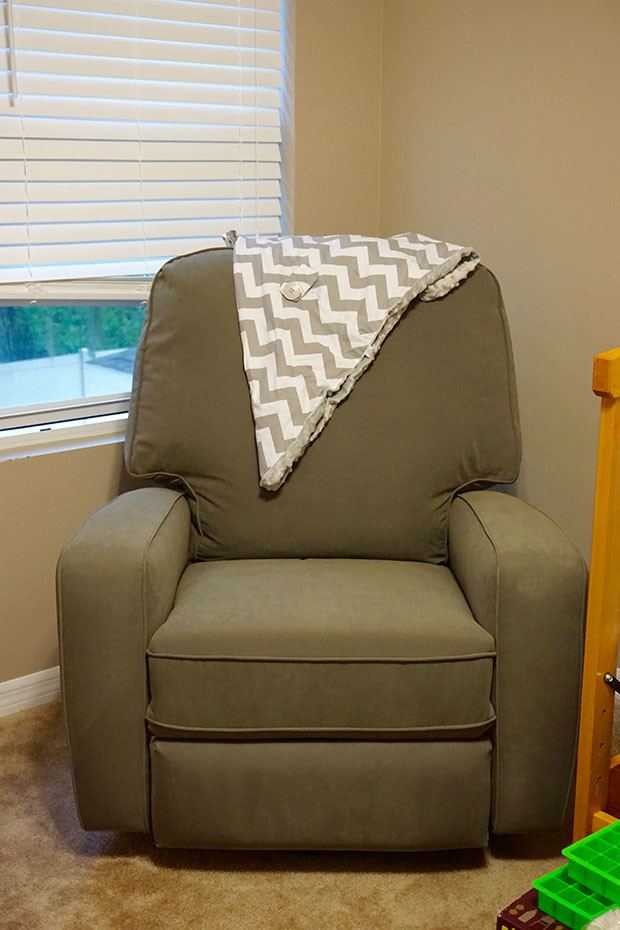 I plan on breastfeeding and creating a haven for my little guy so a glider is essential to the completion of my nursery. I wanted one that would rock, swivel, and have a reclining feature with foot rest. This glider had it all, and yes, they can get a little pricey, but I think it'll be well worth it.
BOOKS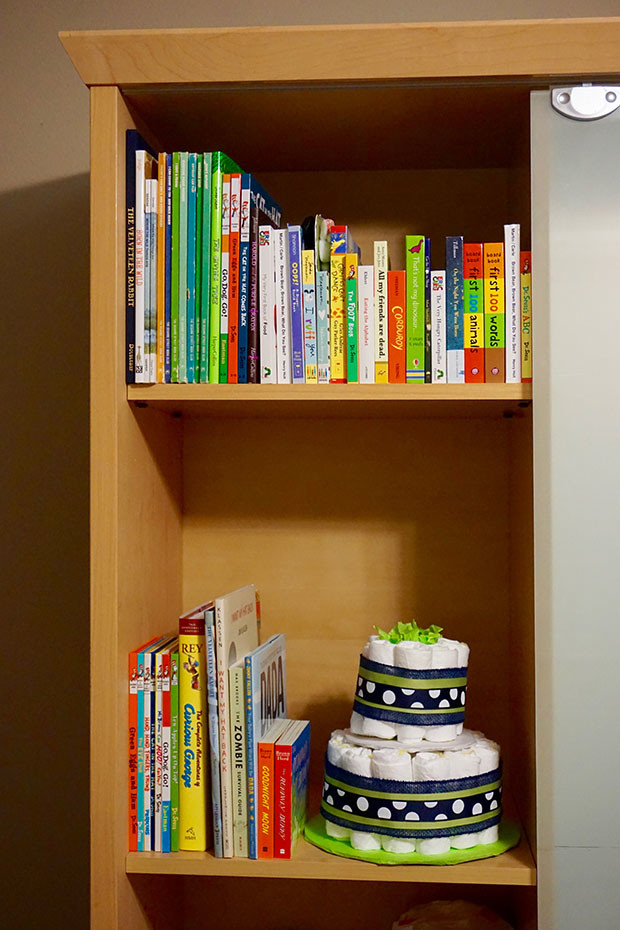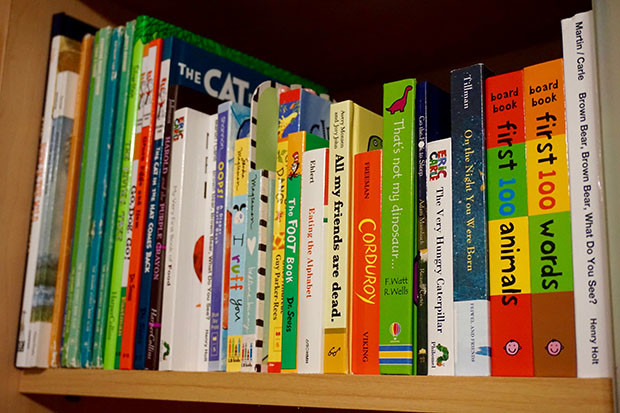 Because I'm hoping Max is as much of an avid reader as I am. I could devour books all day long and I plan on reading to Max all the time. For my shower, I asked everyone to bring a book instead of a card.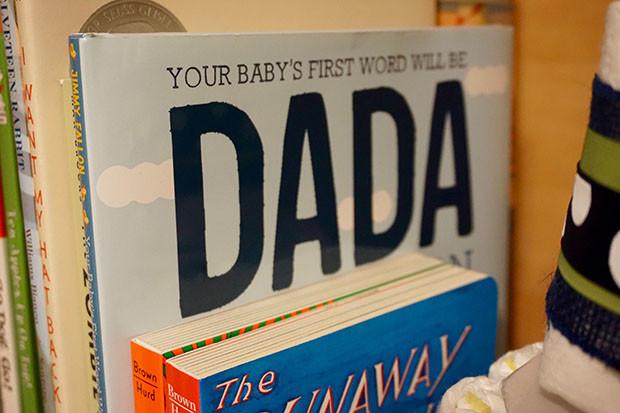 I was pleasantly surprised at the number of books we received and all the wonderful notes inside that Max can read one day.
WASH CLOTHES AND HOODED TOWELS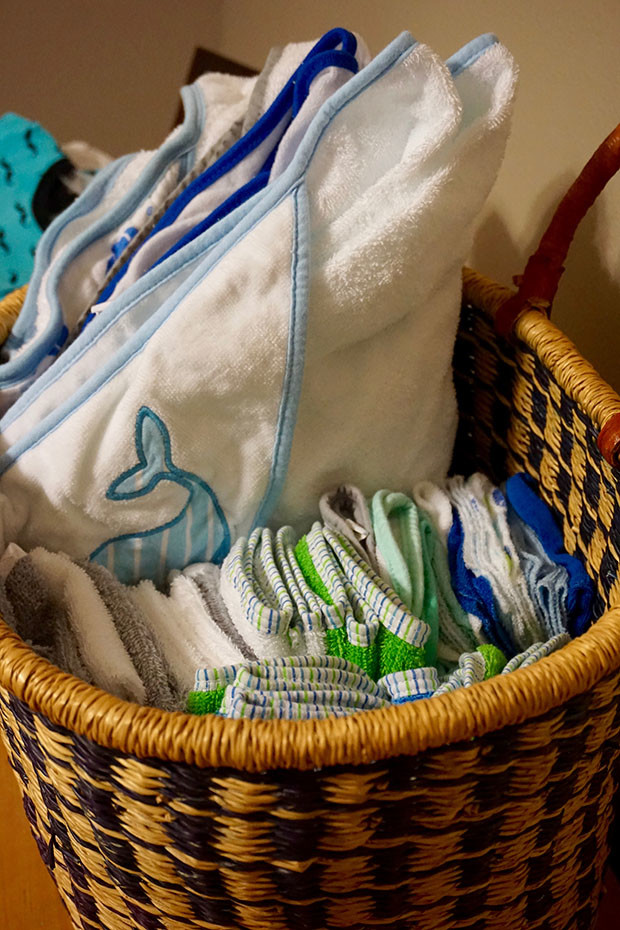 Apparently, you need tons of these. I received this basket at my shower and it was perfect to store all the bath items in! I have another storage container for his shampoo, wash, lotion, etc.
CUTE CLOTHES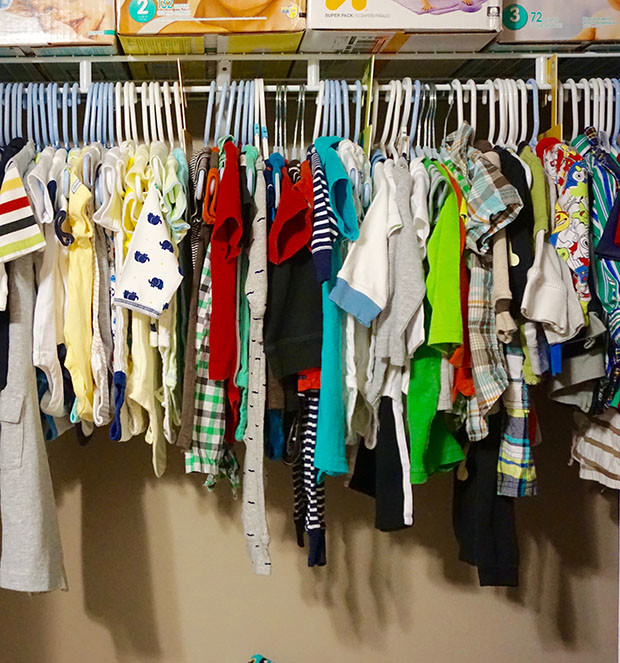 This may be a no-brainer, but my dude is going to be so dapper. Always styling…I think. Supposedly, this parenting thing is exhausting and for those hare-brained times, we have a number of easy onesies. 🙂
Also on the list: blankets and swaddles, mittens and caps, a comforting sleeper, and cute sheets because why not.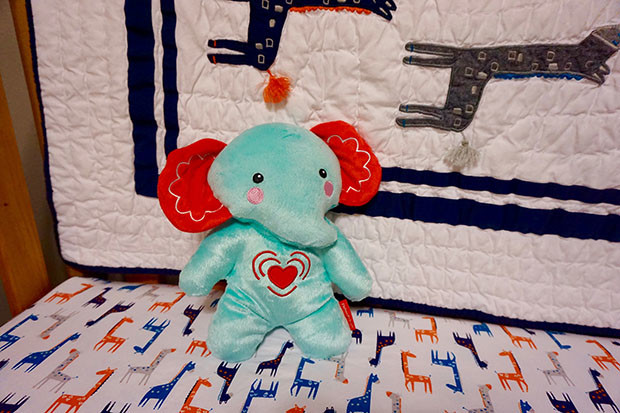 So what else? Oh yes, registering at Target. You will not regret it. First, Target is just everywhere, right? So your loved ones will experience a great convenience in getting you gifts! Target always has great prices and a wide selection of items. Three cheers for the bullseye!
Confession time: I'm still not done shopping for Max. Are you ever "done" shopping for your child? I'm guessing not.
So now it's your turn to tell me: what are YOUR nursery and baby must-haves?
4 Responses to "Pregnancy Update: Nursery Must-Haves"

Leave a Comment