Pregnancy Update: Food Cravings
There's one thing they'll tell you about being pregnant: food cravings. It's probably the topic moms talk to me about most often. Forget the needle sticks, the sleepless nights, the backaches. Moms want to talk about food.
For the majority of my pregnancy I would answer in the negative when asked if I was experiencing any food cravings because I associated pregnant food cravings with these weird combinations, like pickles and peanut butter. When I started thinking about it, I realized that I had cravings – they just happened to be totally normal foods that I've always enjoyed.
Like fruit. Really any fruit will do, but my favorites are strawberries, blueberries and grapes. It's typical of me to create a very large bowl of all those fruits, either alone or combined, and then watch TV in bed while snacking. Multiple times a day visions of this bowl dance in my head.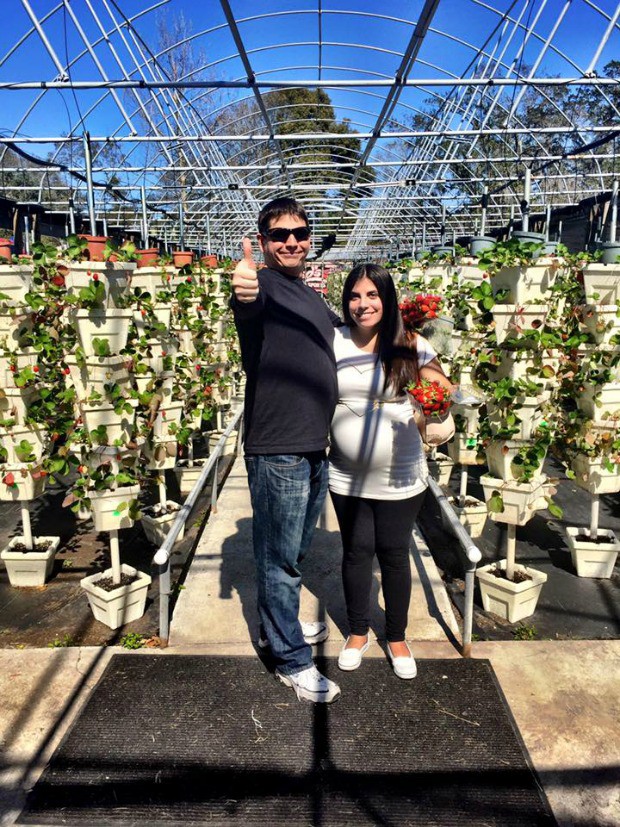 Here in Florida we have a winter strawberry season and so over Valentine's Day weekend, Mike and I went to the local organic u-pick and picked all the strawberries Max (the baby shown here, in case you haven't been following along with my other posts) could handle, which is to say he/I wanted them all, but decided to leave some for others to enjoy.
It was $5 for one of these containers and we picked two containers worth. Honestly, the containers were spilling over and they wouldn't stay closed, and I could've kept on going.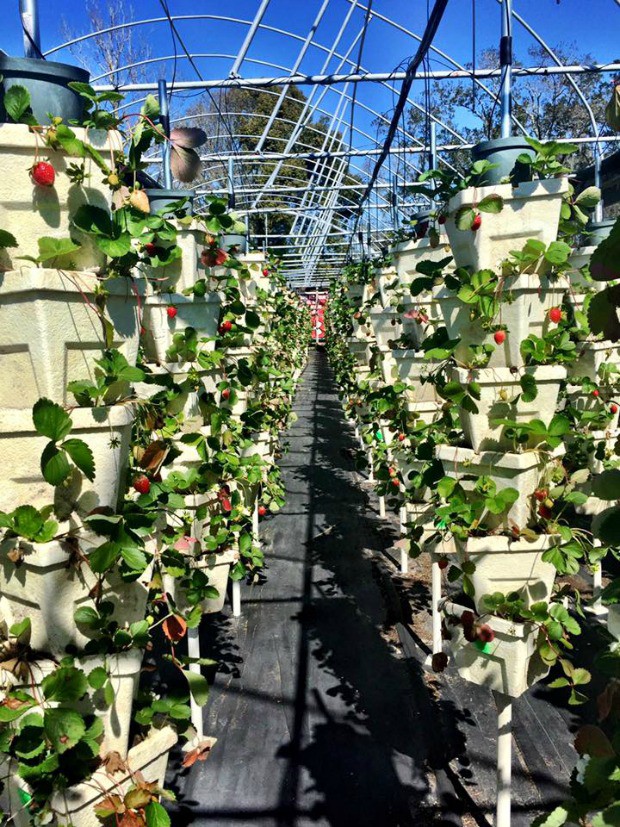 Coming up soon is blueberry season at this farm and so we'll be back for that too. It's, like, the best season for pregnancy fruit cravings.
Other food I can't seem to get enough of:
Donuts (specifically, vanilla frosted)
Granola bars (KIND bars are a necessity)
Yogurt (any flavor)
Ice cream (with maraschino cherries and rainbow sprinkles, naturally, and BTW I'm thankful that during pregnancy I seem to no longer be lactose-intolerant)
Pasta (always pasta)
As I often do lately, I woke up at 2:30am today because of being 33 weeks pregnant and went downstairs to find my husband folding laundry to which my reply was "thank you, and I'm going to make some soup". Soup at 3:00am is totally normal, right?
2 Responses to "Pregnancy Update: Food Cravings"

Leave a Comment