National Kiwi Fruit Day | Fruit Water
There are plenty of things that are not worth the effort, like 5K's (right? ick. I only do them for charity), mangoes (sometimes, depending on how the cutting goes since I've been known to accidentally cause mango juice to go everywhere), painting (not that I've ever painted before, but I imagine I'm not too good at it). Well, you get the point.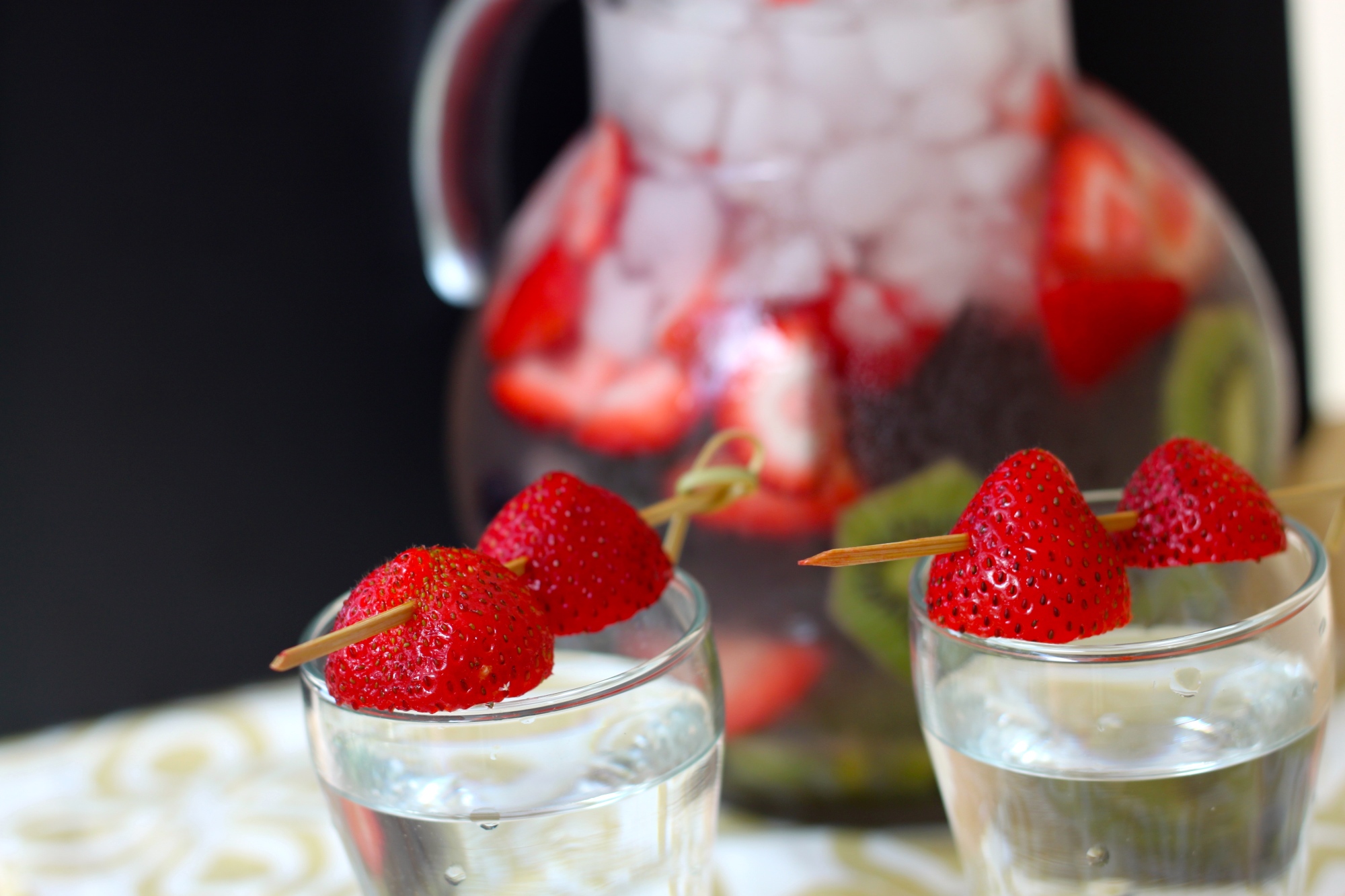 Then there are things that are worth the effort, all of which I have a hard time thinking of at the moment because I typically like to exert as little effort as possible, but kiwis fall into this category. I mean, kiwis take a solid couple of minutes to "peel" so you aren't eating this hairy skin around the fruit. Then I cut the kiwi into thin slices. Bonus that kiwis are so cheap! You can usually get 2/$1 at your local grocery store and with one kiwi, hit your recommended intake of fiber for the day.
The easy thing to do for National Kiwi fruit Day was to just make a nice spa water. Spa water typically just has cucumbers in it, which is also very pleasant, but this time around, I decided to throw in strawberries, blueberries, and the tangy sweet kiwi.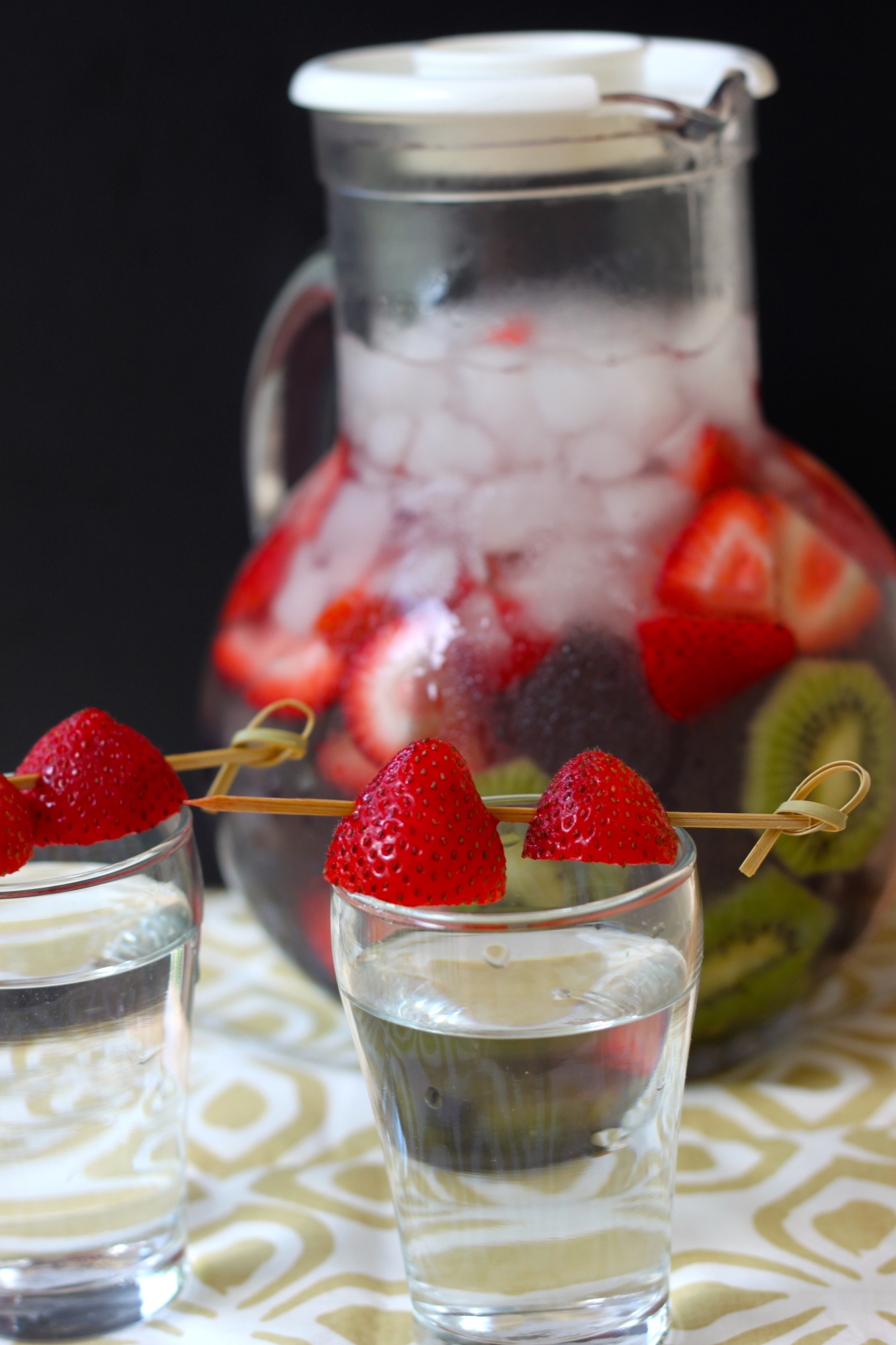 Yes, this is not a "recipe", and so you'll not see a recipe box below to print out and save for your next get together. However, I did promise to post a dish/meal/drink/what-have-you for each food holiday and this one is what it is. And what it is is tasty, no matter how you look at it. Just throw in all the fruit your heart desires, making sure to include kiwi, and quench that thirst!
Trackbacks/Pingbacks

Leave a Comment