National Sangria Day | Summer Sangria
Back during Labor Day weekend, I was on my way down to Miami with a large tumbler of this sangria in hand. You may be wondering how I was able to drive to Miami with sangria, and the answer to that is… the MEGABUS. Yes, such a thing exists. It's a double decker charter bus that's surprisingly convenient and kinda sorta comfortable.
They don't care if you bring drinks and snacks on board so the night before, I started on some white sangria so I could pack it up in the morning for the trip. For maximum flavors, it's important to let your sangria fruit marinate in the wine.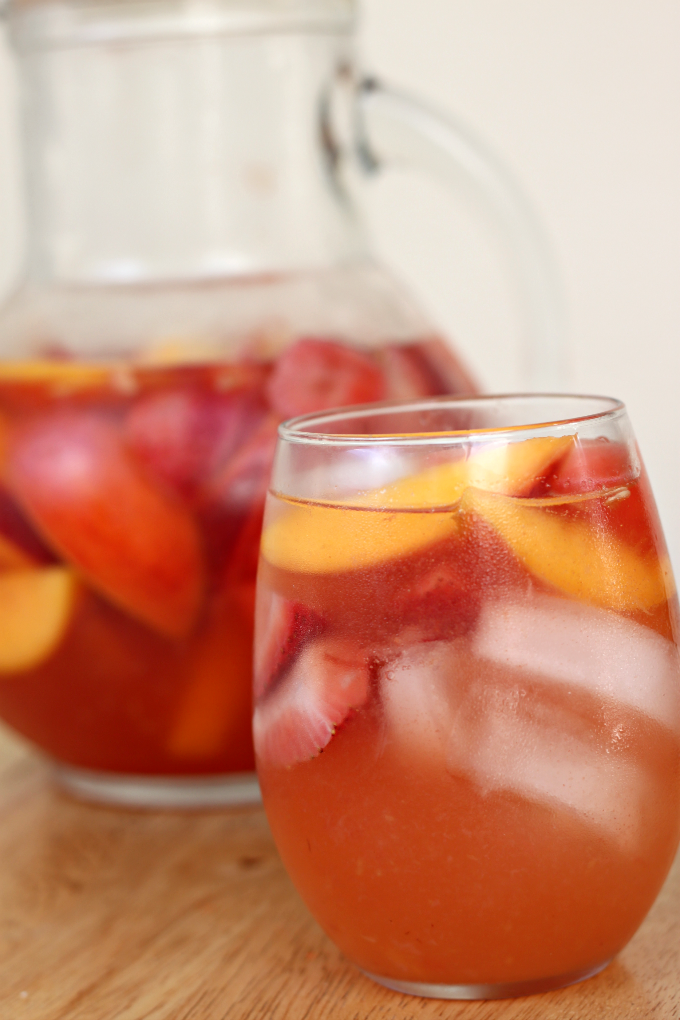 I call this recipe Summer Sangria because it has the big fruits of the summer – watermelon and peaches, but also some strawberries and citrus juices. Really, it's a big mix of everything I had in my fridge, worrying me that it wouldn't taste right, or be too strong in one flavor over the other, but quite honestly, upon first sip it became my favorite sangria to date.
The thing about summer and sangria is that the two words just go together, right? They blend, they sometimes even mean the same thing. While I usually prefer red sangria, sometimes finding the white wine just a little too sweet, this mix is the perfect balance. The fruit helps to make it so, plus more gin that I have seen in other recipes. No harm in that, if we're being honest. It's not summer anymore, but that doesn't mean you can't still enjoy!
Anyway, I hope everyone enjoys the weekend. Cheers!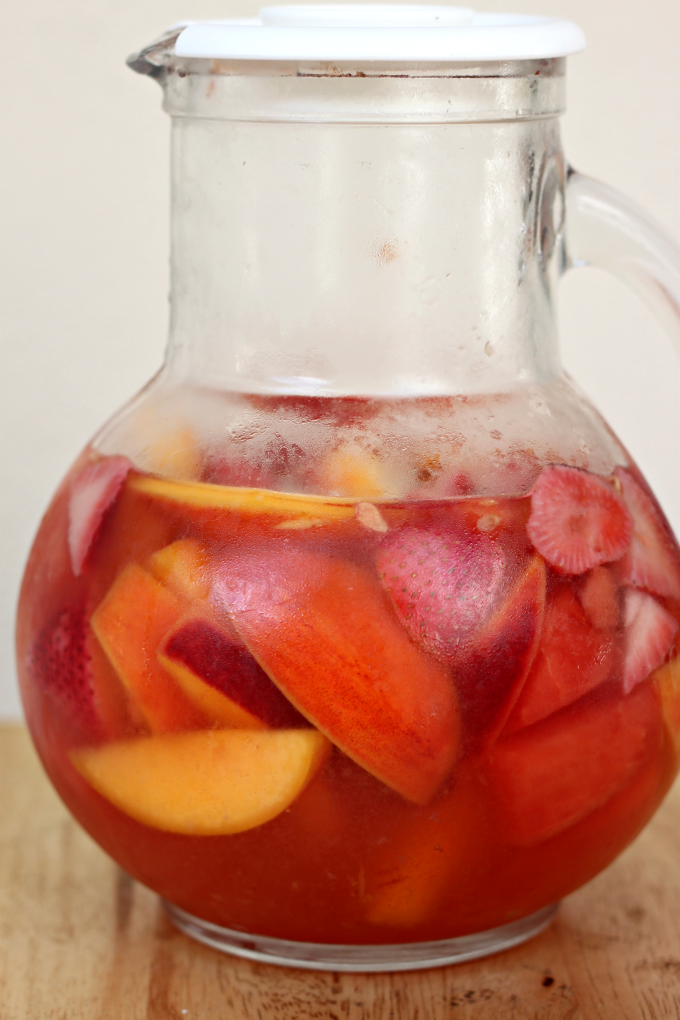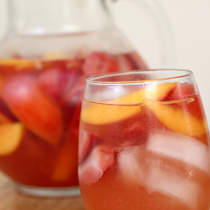 Summer Sangria
Ingredients:
1 (750 mL) bottle of Moscato wine
½ cup gin
1 cup strawberries, chopped
3 peaches, sliced
½ cup watermelon, chopped
Juice of 1 lemon
Juice of 1 lime
Juice of 1 orange
Directions:
Mix all ingredients in a pitcher, Stir to combine. Set in the refrigerator overnight.
When ready to serve, fill a wine glass with ice and pour.