Pregnancy Update: 40 Weeks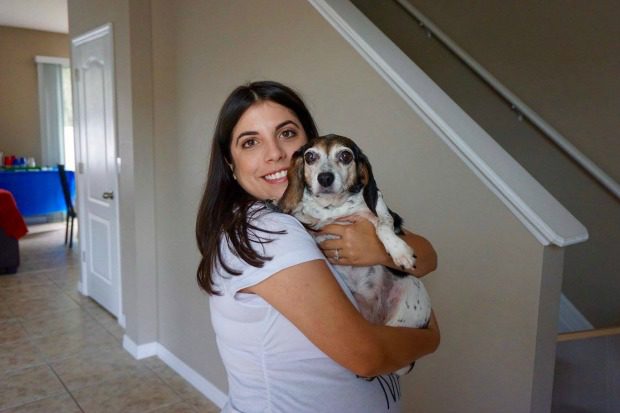 Well, this is fun…not.
Today is my due date, and I suppose there's still the possibility I could be one of the 5% of ladies who deliver on their due date, but my feeling is no, no I will not. My last appointment showed no progress and Max is still high up there. I've read that first-time moms most often go into labor between 39-41 weeks so I guess I can be a little more patient.
As a "just in case", I have a scheduled c-section for this Friday, which is a little nerve-wracking, but still exciting.
It's unbelievable to think that this whole pregnancy will culminate in less than a week and then we meet our son who for the past month has made me feel very uncomfortable, but not, all at the same time. Because he's worth it.
So here's what's been going on:
I have to shift from sleeping on one side to the other throughout the night and when I do, it feels like the baby, along with the entirety of my organs, are flailing around in there. It's uncomfortable to say the least.
Even putting on underwear is a chore.
Work has allowed me to work from home for the last two weeks and up until I deliver, which is more of a relief than they probably will ever realize.
Mike continues to impress me with his commitment to being a great husband and father. Not that I expected anything less, ever.
My hospital bag has been packed and in the trunk of my car for 3 weeks. Rather than being concerned if I have everything packed, I'm more concerned about the clothes smelling stale. I keep meaning to place some dryer sheets in the bag for freshness. The things you think about…
I've heard more "if you want to go into labor, try _____ (fill in the blank)" than ever before in the past week. And, you know what? I'm not mad at it. They are all probably just theories, but I try them all anyway. Do you have suggestions for ways to go into labor? Let me know in the comments! I've probably tried what you have to suggest, but give 'em to me anyway.
Most importantly: I'm so beyond ready to have this baby and use my glider and see toothless baby smiles and even change diapers and lose sleep. I'm looking forward to all of it.
Leave a Comment