National Plum Pudding Day | Fruit-Filled Plum Pudding
Of course, I was all prepared to make plum pudding for this day. I had a very clear idea in mind of what it would look like. As time snuck up on me, I still felt confident in my ability to make a plum pudding fast, and at least just in time to post it to this blog. Seemed simple enough.
Well, turns out it is simple, but also turns out that it's not at all like I imagined it would be. When you view the food holiday calendar and see plum pudding listed, don't you automatically think of vanilla pudding infused with plums, or just with plums mixed in, or something of the sort? Not even true.
Plum Pudding is actually a cake…with no plums in it. Is anyone else confused? Read on.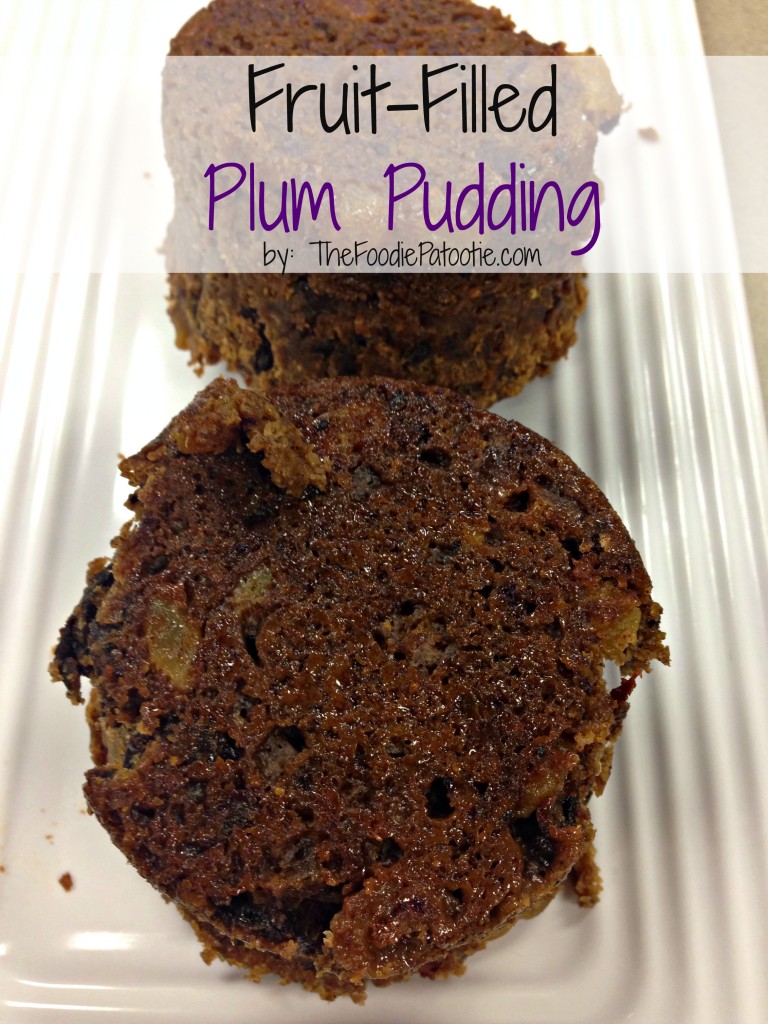 So apparently, Plum Pudding originated in England and got its name because raisins (an actual ingredient in the cake) used to be referred to as plums in the pre-Victorian era. Raisin Cake, as it should be called, is a traditional Christmas dessert that is boiled or steamed until done.
Even being surprisingly simple, you can imagine my horror when I realized that I didn't even know what Plum Pudding was, or more the fact that I can easily look at the calendar, think I've got this under control, and not even realize that I'm making the wrong thing. Gah!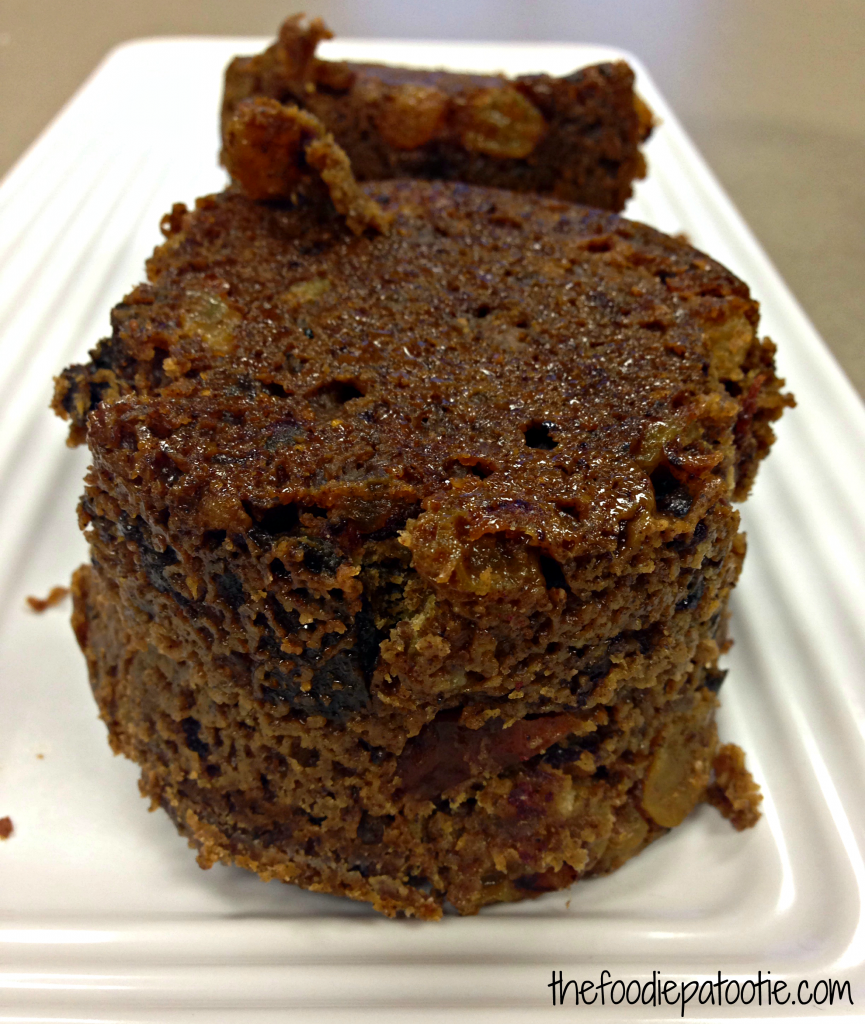 With little time to spare, I scoured the interwebs for help. I mean, to go from being supremely confident to feeling like I'm going to lose at this food holiday project was a major shock to my system. I either found recipes that were made up of all these ingredients I didn't have (and there was no time to hunt down) and/or the recipe was in the metric system (which, granted, we should know, but that's another story). Impending doom was the only thing on my mind.
Thankfully I found this recipe and used the base for my pudding, adding whatever dried fruits I had in the house. Whew, crisis averted. Bonus? It turned out awesome and I had some for breakfast, a real treat after being up until 1am making it.
National Plum Pudding Day | Fruit-Filled Plum Pudding
Recipe Type: Dessert
Author:
Prep time:
Cook time:
Total time:
Serves: 4
Ingredients
1/4 cup butter
1/3 cup brown sugar
1 cup milk
1/3 golden raisins
1/4 cup dried chopped dates
1/4 cup dried cherries, chopped
1/4 cup dried figs, chopped
1 tsp baking soda
1 cup self-rising flour
2 tbsp ground cinnamon
1 pinch salt
Instructions
Preheat oven to 350*F. Grease 4 ramekins.
In a large saucepan combine, butter, sugar, milk, raisins, dates, cherries, and figs; bring to a boil. Remove from heat and stir in baking soda.
Sift in the flour, cinnamon, and salt; mix gently until blended. Pour into prepared ramekins.
Cover tightly with aluminum foil and place in water bath in oven.
Bake 90 minutes.
Tomorrow: National Tortellini Day
6 Responses to "National Plum Pudding Day | Fruit-Filled Plum Pudding"

Trackbacks/Pingbacks

Leave a Comment