National Peppermint Patty Day | Peppermint Patty Cupcakes with Mint Frosting
I've expressed many times how I feel about chocolate. I am okayyyy with chocolate, but it's not my best friend and I'm fairly picky about when I choose to hang out with it. In this national food holiday project, I'm starting to not only get better at baking, which I didn't think would ever happen, but I'm starting to like chocolate (and other foods) more. Say what?
Well, something chocolate-ty that I've always loved are those little York Peppermint Patties. I also love Mint Chocolate Chip ice cream and Andes Mints. I suppose it's all about the peppermint when it comes right down to it. Especially out of the freezer. Oooo, game OVER.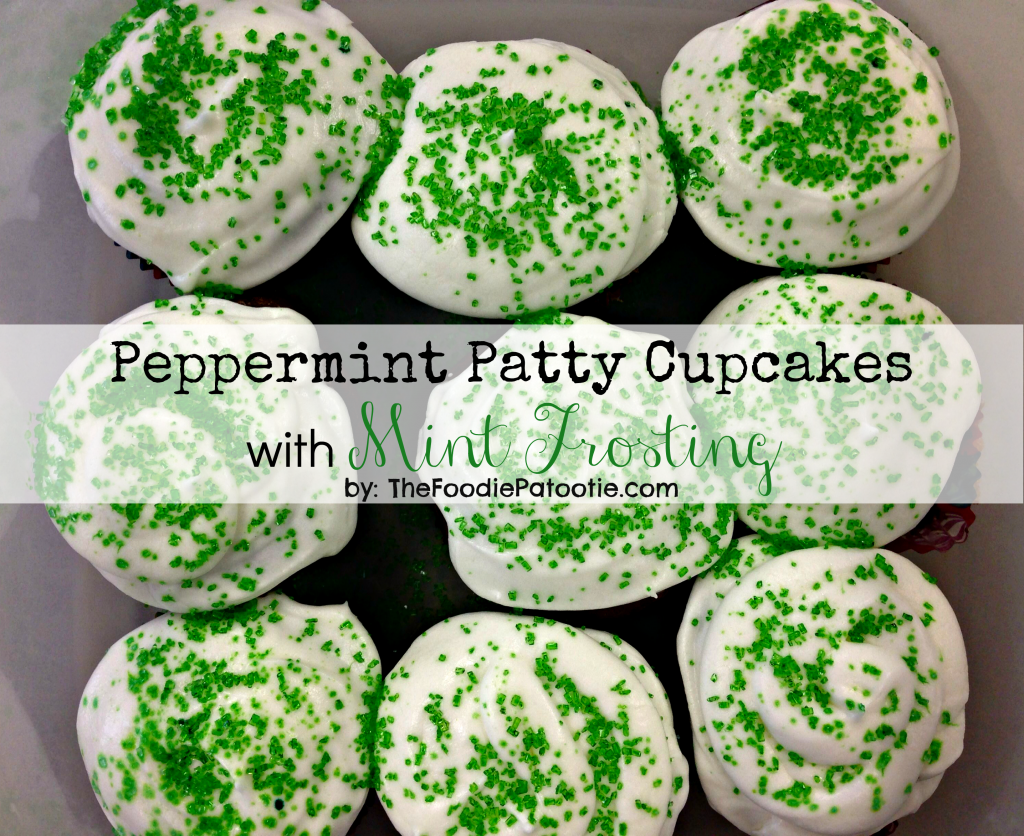 Up until last night, I thought I would be making peppermint patty shots for today. Krystal gave me the idea and I thought it was a brilliant one. However, as the day did a little sneaky sneak up on me, I kept forgetting to buy peppermint schnapps and whatever else I would need to make the drink. Combine that procrastination with working until 8pm and being on a budget until payday and well, peppermint patty cupcakes it was!
At least I had all the ingredients at home, and I could bring in extras for my co-workers. I'm pretty sure that even in this day and age taking shots at work is unacceptable. Darn it.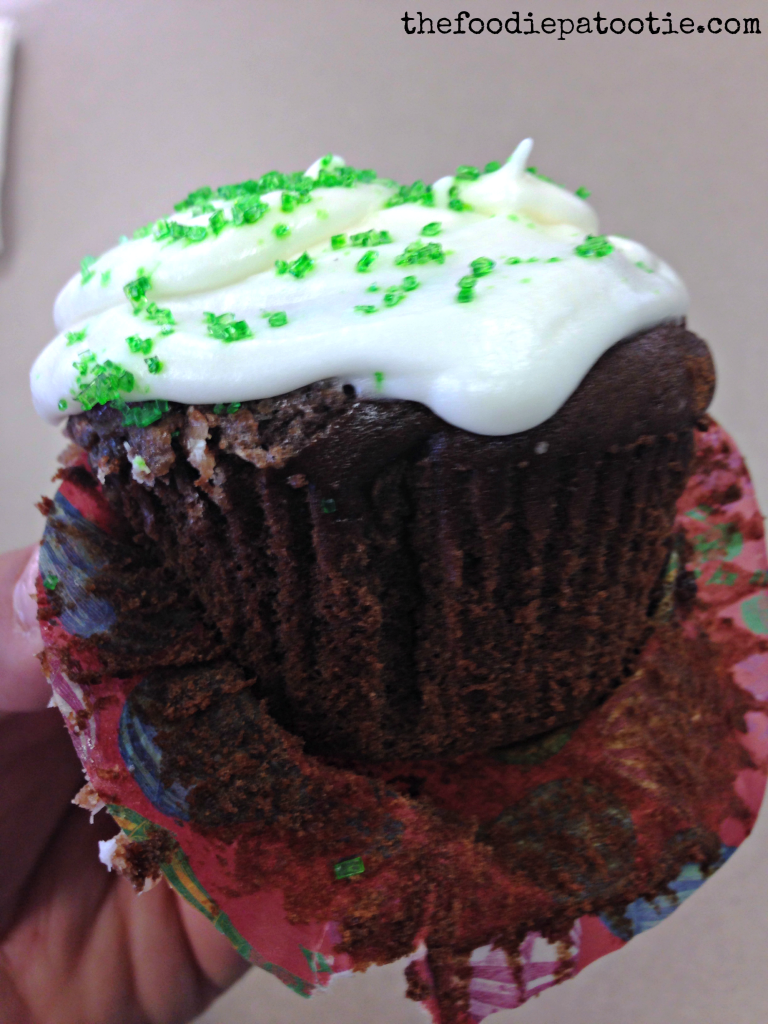 National Peppermint Patty Day | Peppermint Patty Cupcakes with Mint Frosting
Recipe Type: Dessert
Author:
Prep time:
Cook time:
Total time:
Serves: 12
Ingredients
[b]Peppermint Patty[/b]
1 cup confectioners' sugar
2 tsp light corn syrup
2 tsp water
1/4 tsp peppermint extract
[b]Cupcakes[/b]
1 1/2 cups all-purpose flour
3/4 cup cocoa powder
1/2 tsp baking powder
1/2 tsp baking soda
1/2 tsp salt
1/2 cup (1 stick) unsalted butter, softened
1 cup sugar
2 eggs
1 tsp vanilla extract
1 cup milk
[b]Frosting[/b]
3 cups confectioners' sugar
1/3 cup butter, softened
2 1/2 tbsp milk
1/2 tsp peppermint extract
Instructions
[b]Peppermint Patty[/b]
Combine ingredients and beat together with a hand mixer until semi-incorporated. As needed, gather dough and knead until fully combined.
Dust 2 sheets of parchment paper with powdered sugar. Place peppermint in the middle and roll out to a 1/4″ thickness. Freeze 30 minutes.
Remove from freezer and cup out small circles (I used a small shot glass). Gather remaining peppermint and roll out again. Repeat procedure until you have 12 circles of peppermint. Freeze 1 hour.
[b]Cupcakes[/b]
Preheat the oven to 350*F. Line a muffin pan with paper liners. Set aside.
In a large bowl, whisk together the dry ingredients. Set aside.
In another large bowl, cream together the butter and sugar until smooth. Add the eggs, one at a time, and then stir in the vanilla. Add milk and beat until incorporated.
In 1/3 increments, add the flour mixture to the butter mixture until all is combined.
Place 1 1/2 tablespoons of batter into each prepared muffin tin, spreading to the edges and pressing down slightly. Place a peppermint patty on top and cover with another 1 1/2 tablespoons of chocolate dough.
Bake 18-20 minutes, or until edges are slightly hard and middles are just a little soft.
Remove from oven, transfer to a wire rack and cool completely before frosting.
[b]Frosting[/b]
Beat sugar and butter on medium until smooth. If it doesn't seem to be smoothing out, add the milk 1 tablespoon at a time. Add peppermint and combine. Add more sugar or milk until spreadable.
Tomorrow: National Plum Pudding Day
15 Responses to "National Peppermint Patty Day | Peppermint Patty Cupcakes with Mint Frosting"

Trackbacks/Pingbacks

Leave a Comment