National French Fries Day | Crispy Seasoned French Fries
My favorite foods, in order, go something like this: Italian (anything, but mostly just good ol' pasta), Cuban, French Fries.
You see what I did there? I listed french fries as a cuisine BECAUSE THEY ARE! At least to me…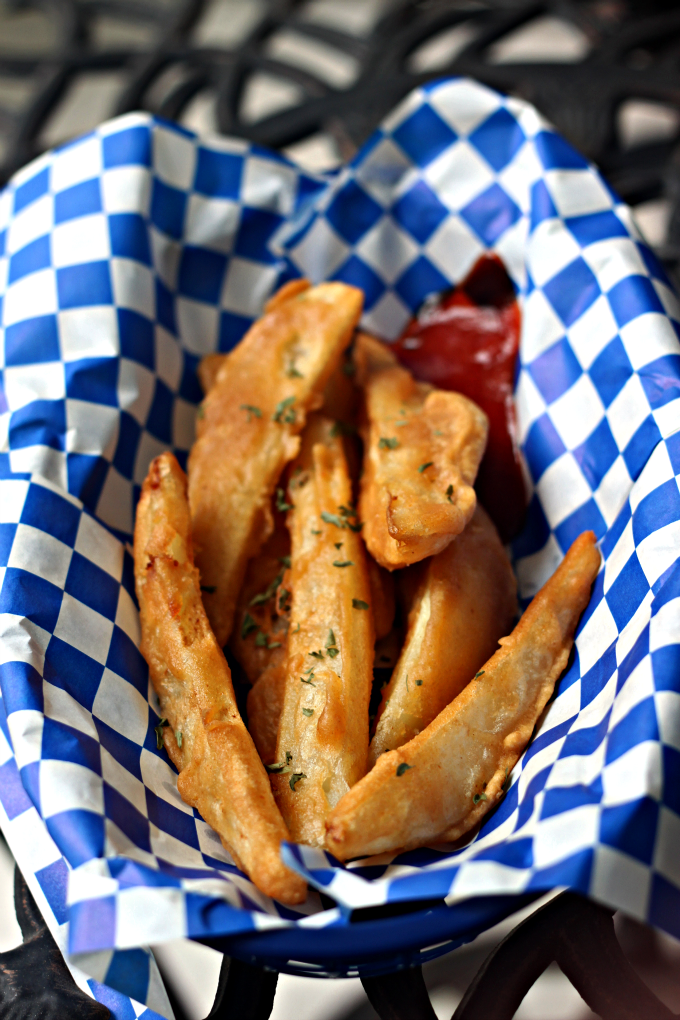 Whenever french fries are on the menu, I have this internal battle with myself, all the while knowing that I'll just end up going with the fries anyway. I try (pretend) to wrestle with the idea of veggies over fries, but ultimately I'm just honest with myself, as if I wasn't already from the moment I scoped out the menu, that fries are just one of my favorite things in the world.
And can you believe that until now I've never made them myself? Well, okay, that's a lie. In fact, I've never made them myself. These fries were made on the 4th of July by my mom and my Aunt Des. I mean, I was there! I witnessed it all go down and I seasoned the fries when they were done, but it was a joint effort and I still have not made french fries from inception to completion. Although, I ate my fair share of the things so I think that counts as being my own.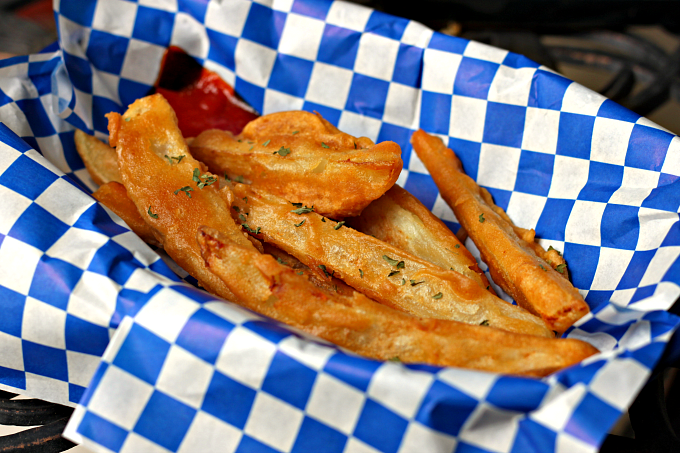 I used to be Starchy McStarcherson, ordering both fries and some other kind of potato (mashed??) when I was faced with the task of selecting two sides for myself. Now, I go for veggies as the second side, but I'll be damned if I can't let go of the french fries. It's like the scene from Titanic when, after hours of floating in ice cold water, Rose drops Jack into the water and says, "I'll never let go". Even soggy and dead, I love french fries.
So rally up your potatoes. It's a Sunday and time to enjoy National French Fries Day. You can rest assured I am.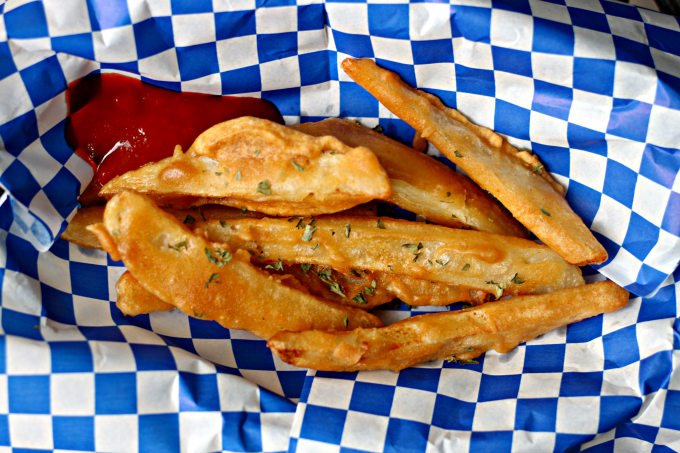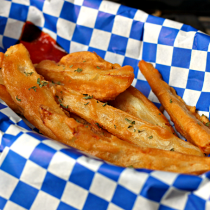 Crispy Seasoned French Fries
Ingredients:
2 pounds russet potatoes, peeled
1 cup all-purpose flour
1 teaspoon garlic salt
1 teaspoon onion salt
1 teaspoon salt
1 teaspoon paprika
1/2 cup water, or as needed
1 cup vegetable oil for frying
Directions:
Slice potatoes into French fries, and place into cold water so they won't turn brown while you prepare the oil.
Heat oil in a large skillet over medium-high heat. In a large bowl, whisk together the flour, garlic salt, onion salt, salt, and paprika. Stir in water, a tablespoon as a time, until the mixture is more of a sauce consistency.
Dip potato slices into the batter one at a time, and transfer to the hot oil. This is done to prevent clumping. Fry until golden brown and crispy. Remove and drain on paper towels.
Top with salt and dried parsley flakes.
4 Responses to "National French Fries Day | Crispy Seasoned French Fries"

Trackbacks/Pingbacks

Leave a Comment