National Caviar Day | Caviar From Oystercatchers in Tampa
Can I be honest with you? SURE I can.
I am totally going to skip making anything for National Caviar Day. First of all, aren't the good caviars pretty expensive? I'm just a poor food blogger. Second, I don't even like the stuff. I even order my sushi sans roe, that's how much it creeps me out. I'm all for expanding my taste and food experiences, but I've already extended beyond my quota for the year, and well, caviar just can't be made to fit in there. Not this time around.
So, instead of being a complete copout, though I realize I really still am, I bring you a picture of the caviar at Oystercatchers in Tampa. A wonderful place to brunch because they have plenty of fabulous food for the non-caviar lovers too. Below, the caviar is pictured with charcuterie and cheeses.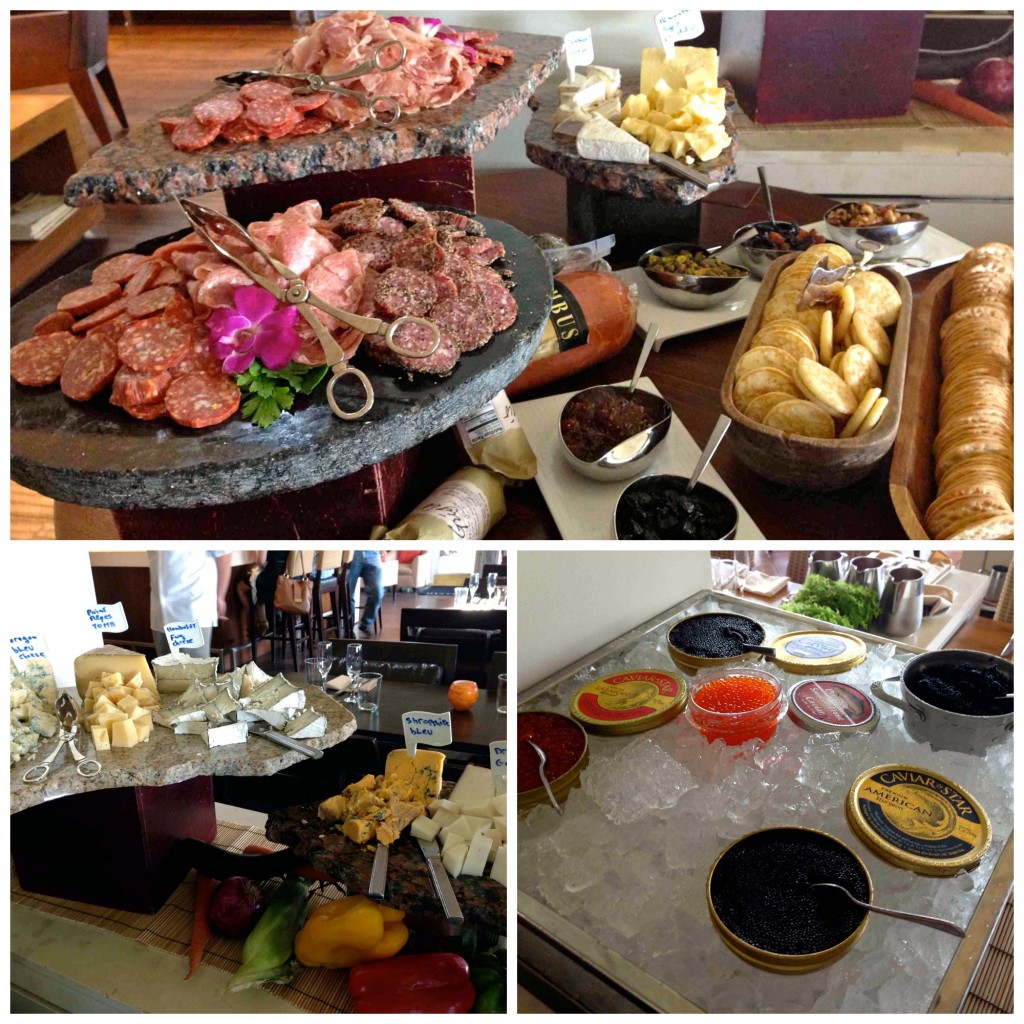 So, tell me, which caviar do you like most? Are there "kinds" of caviar? I'm probably the most uneducated caviar person in the world, which I understand makes me less credible on this here part I own of the interwebs, but it's the truth, and I don't mind being transparent with you all.
If you have a recipe featuring caviar, please share it in the comments below!
Leave a Comment