National Bittersweet Chocolate Day | Triple Chocolate Strawberries
On National English Toffee Day, I shared my dislike for chocolate. Maybe I went to the extreme because I don't really hate chocolate all the time. It's just never my favorite thing. (I have quite a few national food holidays that involve chocolate so I better get used to it.)
One thing we actually make regularly at home are chocolate-covered strawberries. They are easy, delicious, and save for a couple of days. When not at the peak of season, I find it hard to keep strawberries from molding if not eaten right away!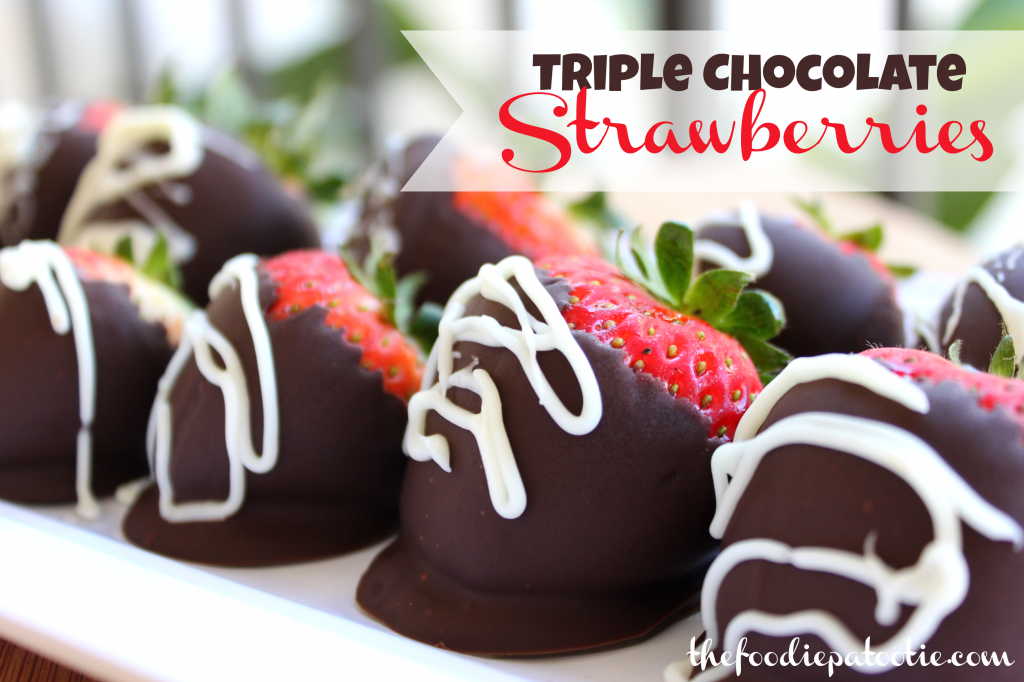 For National Bittersweet Chocolate Day, I wanted to make strawberries. Not only were they on sale, but I had some bittersweet chocolate chips left in my pantry from a previous baking adventure. Score! (Obviously in this food holiday challenge, it's important to use up what I have to avoid a high grocery bill!)
But, for the national food holidays, just covering some strawberries with chocolate wasn't enough. I wanted to do something a little extra. I drizzled (or attempted to drizzle, as you can tell from the photos, hehe) white chocolate on top, which is fun enough, but before all this, I injected Chocovine into each berry.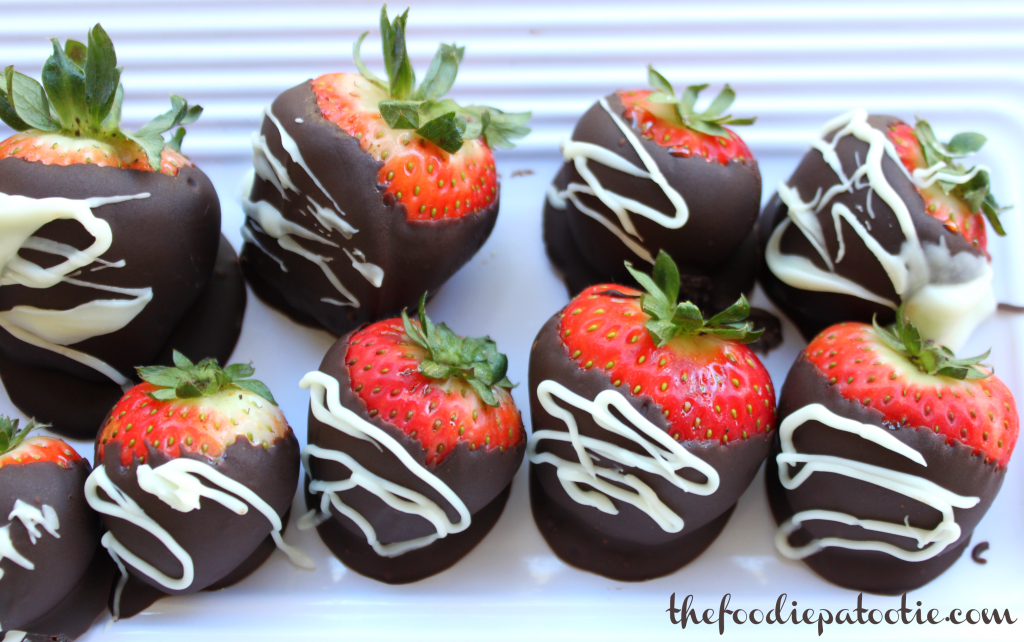 Chocovine is a dessert wine, obviously, made with red wine and chocolate, and it packed these berries with a nice liquor punch, thankyouverymuch. Now to have any strawberries without it will never be the same.
National Bittersweet Chocolate Day | Triple Chocolate Strawberries
Recipe Type: Dessert
Author:
Prep time:
Cook time:
Total time:
Serves: 16 oz.
Ingredients
1 lb strawberries (16 ounces)
Chocovine wine
1 cup bittersweet chocolate chips (melt more if needed)
1 tsp vanilla
1/3 cup white chocolate chips (melt more if needed)
Instructions
Rinse strawberries and dry completely.
Using a flavor injector, inject Chocovine into the strawberry from the top. Set aside.
In a small saucepan, melt bittersweet chocolate chips over medium-low heat, stirring semi-constantly. Add vanilla. Remove from heat when melted.
In another small sauce pan, melt white chocolate chips in the same fashion. Remove from heat when melted.
Dip strawberries one by one in the bittersweet chocolate and set on a pan covered with parchment paper.
Using a fork, drizzle melted white chocolate over the strawberries.
Refrigerate until chocolate has set, about 30 minutes.
Tomorrow: National Milk Day; National Hot Toddy Day
11 Responses to "National Bittersweet Chocolate Day | Triple Chocolate Strawberries"

Trackbacks/Pingbacks

Leave a Comment