Heading down south to the land of the pines…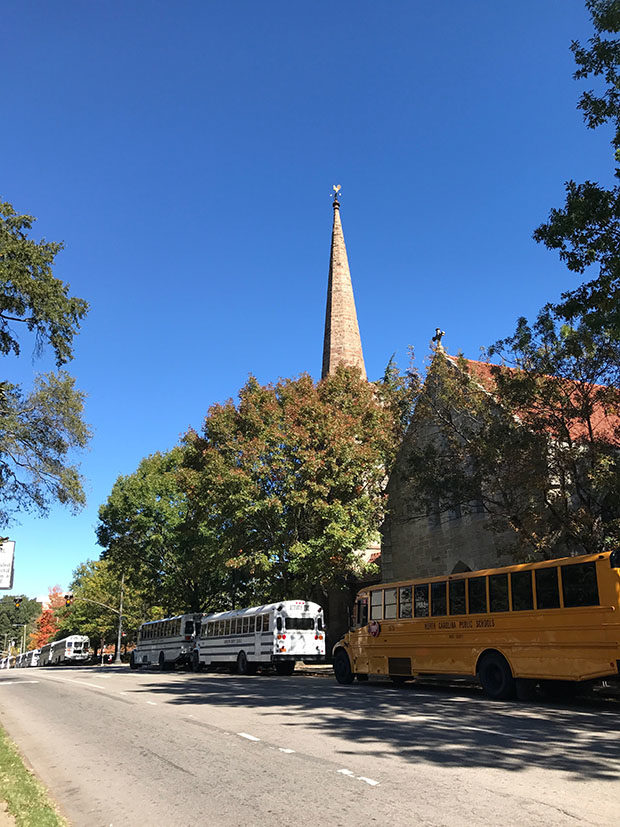 It was 11:07pm as we pulled away from our home in Tampa for the last time. We had all spent the better parts of the last three days loading a large moving fan and finding space in all of the cars we were driving to cram in any and all small and large belongings alike. It was a clear cool evening that was a Tampa kind of crisp, and we proceeded to drive the 13 hours to our new home – North Carolina.
It's been exactly 20 days since I've left the city I've called home my entire 32 years in this world and was welcomed into my new state of North Carolina, a place I've enjoyed visiting throughout the years and that eventually won me over by its beauty and the things and beliefs and community it holds to a great standard. I'm still surprised I'm here. I'm still surprised we made that leap and left everything and (most) everyone we know behind to pursue this life we really want for ourselves. A place where we can raise Max. A land with space for us to purchase our own acreage and then the seasons to grow our own food, a dream of ours. A state that, yes, has state taxes (if I never have to hear someone tell me again as if I didn't know, I would be set), but where I see those state taxes being put to good use for the current inhabitants and future generations.
I'd be lying if I said I didn't miss Tampa. I don't necessarily miss Tampa as a city, but I miss my friends and family and coworkers terribly. I may have gone months without seeing some people, but knowing they were easily accessible and now knowing they aren't so close is a little jarring. I have an amazing family, I have a best friend who I appreciate the hell out of and I worked at Grow Financial with some of the best girls I've ever known. To say this is an adjustment period is putting it lightly. But I am thrilled to be here, truly. I'm so happy to have some of my friends here, most of whom I've known for more than half my life. And I'll be celebrating Friendsgiving with some of them, we experienced Shabbat with others, and still others I've shopped with and invited over for dinner. Also, I'm on a personal quest to get visitors, like, all the time.
Here are some of the great things that have happened since we moved:
We started new jobs.
I accepted a position at the University of North Carolina at Chapel Hill and Mike secured a job at Duke University Hospital. Yes, yes for you basketball fans we are a split household, but we are so pleased to each be where we are. The combined benefits are really great for our family.
We are experiencing seasons.
Really, I walk around campus during breaks just for the fun of it. It's actually fall here. I'm not sweating in the time it takes to walk to get lunch. I see colorful trees and actually walk in beautiful leaves. I'm very appreciative of this. There have been mornings that I have to scrap my windshield twice before I even leave the neighborhood, but I am really loving this part of it.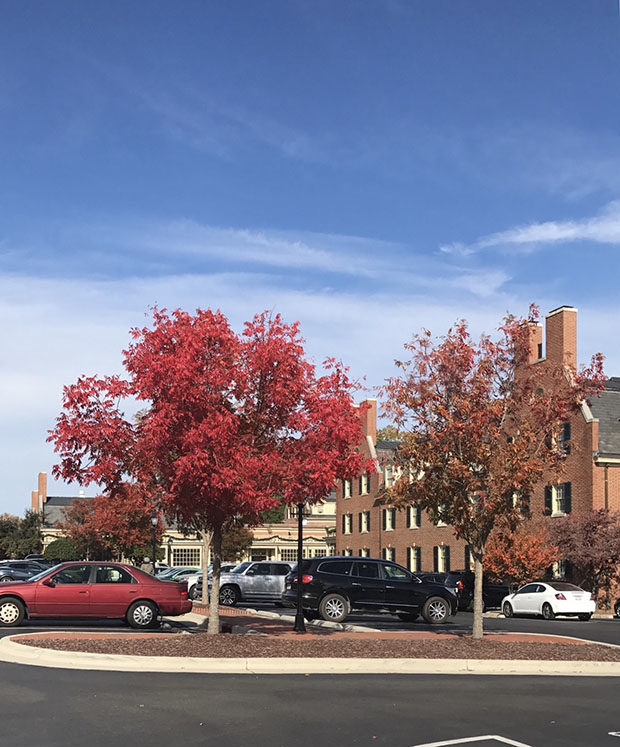 (I had to scrape once before I left the driveway and then again a second time because I used the wiper fluid and it froze on my windshield again. You see, in Tampa, the fluid actually helps melt the "ice". This is a totally different ballgame.)
We've made our rental our own.
We're renting this really nice townhouse in north Morrisville which is basically bordering Durham less than 30 seconds down the road from our house on one side and bordering Raleigh about five minutes down the road on the other side. It's a great location because we can get most anywhere in about 20 minutes (with the exception of during rush hour traffic which may very well be worse than Tampa). The townhouse is a great size for us with wood floors, a fireplace, a beautiful kitchen, walk-in pantry (v important), garage, sizeable rooms and walk-in closets for each.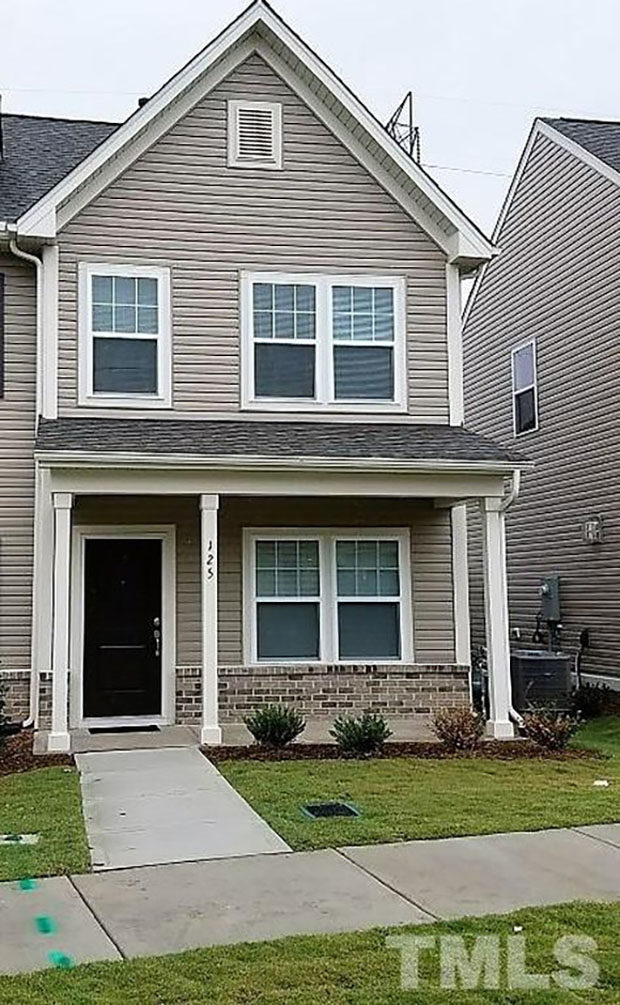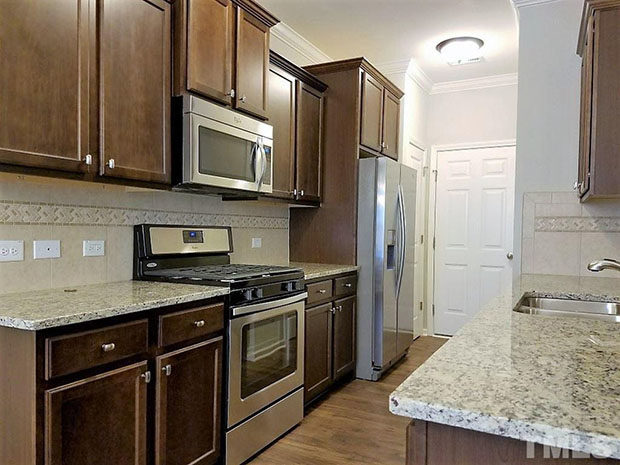 We also have this nice neighbor named Miss Mary who made us Japanese stir-fry during our first week here. We have two pools in the neighborhood, some gyms, and other recreational areas.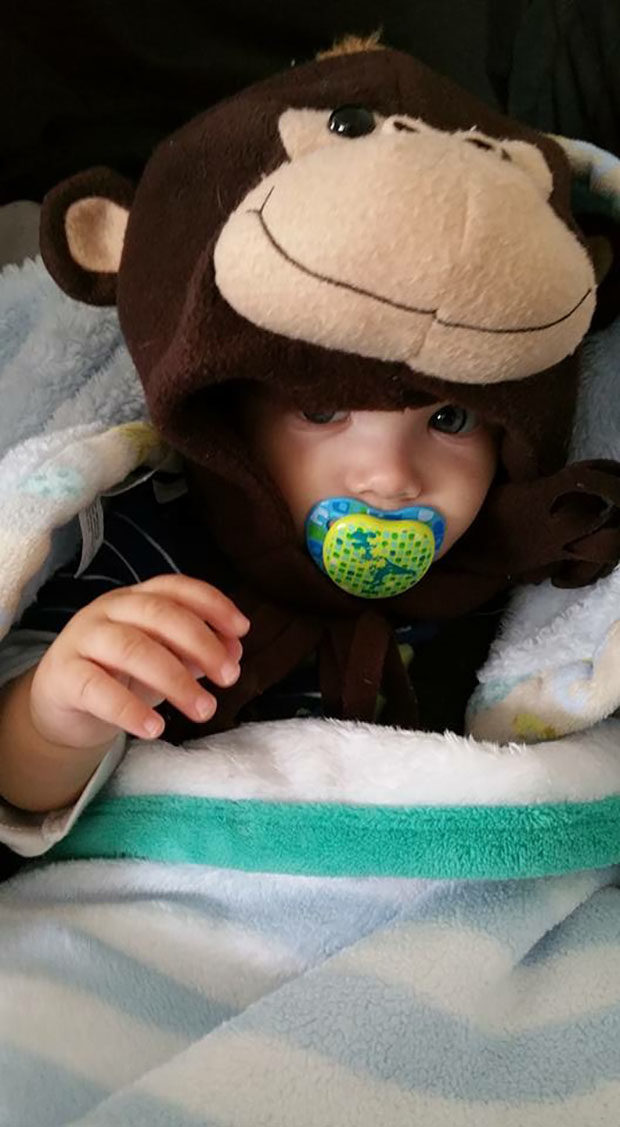 Plus, it's lovely to just take Max for a walk.
The State Farmers Market is awesome!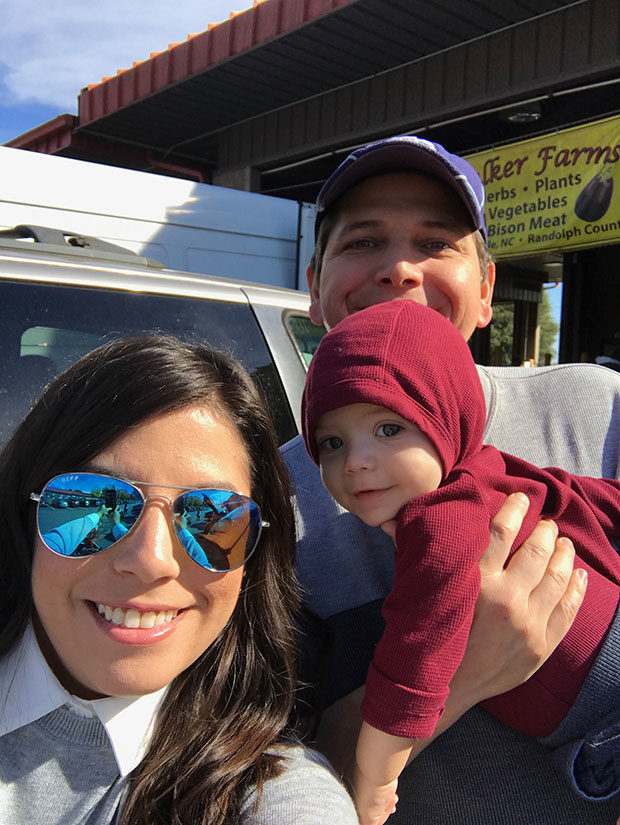 The State Farmers Market in Raleigh operates every day and it's one of our favorite things to do. Although we've just moved here, we've been to the market a handful of times. Fresh, seasonal produce for the win! Plus, I got a lovely bunch of flowers for our home.
Some of my favorite restaurants? Uh, yes please!
Busy Bee Cafe and their tots. Seriously.
I'm sure there will be many more to add to this list. Upcoming, I'll have posts about what it's like to move states with an infant (spoiler alert: harder than you think, even if you have a very good baby), things to do before / during / after your move and how to accomplish them, possibly a video tour of the house once we are completely settled in, and of course, how life in North Carolina is going.
Stay tuned!
6 Responses to "Heading down south to the land of the pines…"

Trackbacks/Pingbacks

Leave a Comment