Chocolate Almond Cheesecake
This shop has been compensated by Collective Bias, Inc. and its advertiser. All opinions are mine alone. #NaturallyCheesy #CollectiveBias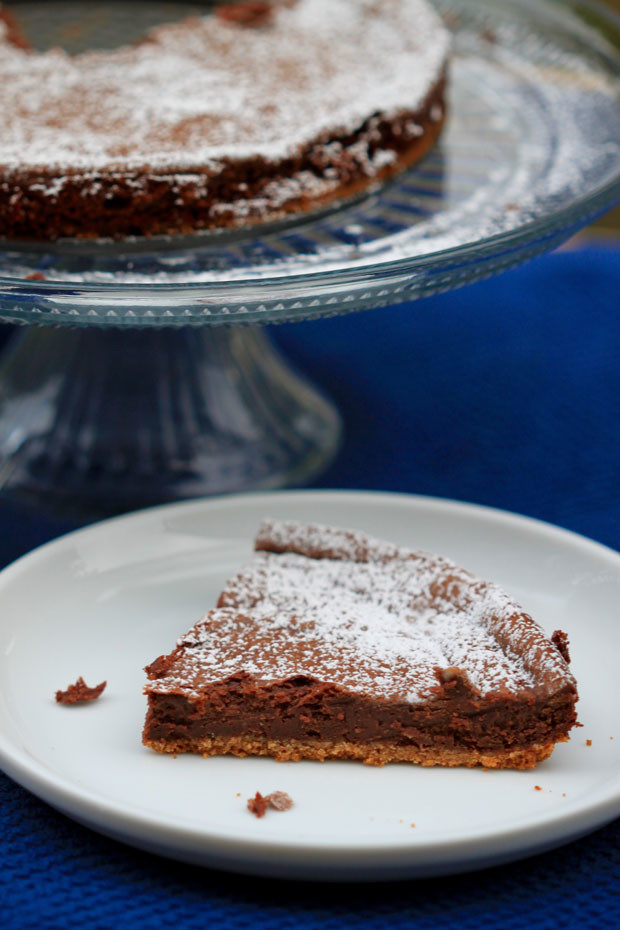 Can you believe the holidays are here? That it's the end of the year? That 2016 is right around the corner? Yeah, me neither. But I made you this Kraft Philadelphia Cream Cheese chocolate almond cheesecake so you're welcome.
Anyway, this is what happens every year: I get all amped on Amazon Prime and order everything. Then I wrap gifts, put them under the tree, and think to myself, "Good job, self, you ruled at the holidays yet again". But then, inevitably, I'm sitting at work or at home and I feel the holidays creeping up and I don't even have a menu prepared for Christmas dinner, which is a huge fail, of course, because that means that an entirely too long trip to the grocery store is needed, and I realize I misplaced my roasting pan, and wait – did I even invite anyone?
So…that's my life. What's yours like?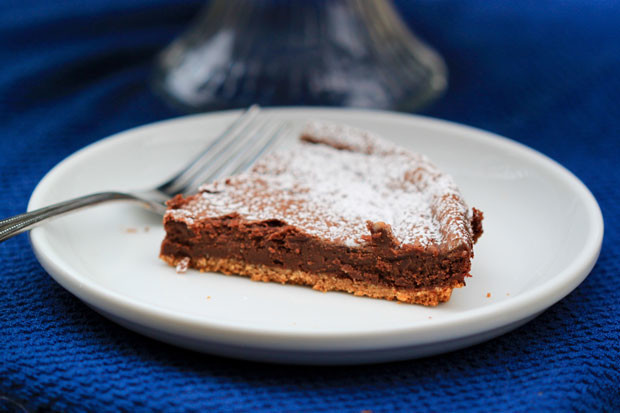 The one thing I can be sure about is the need for cheesecake. Cheesecake is one of the desserts that I have to have over the holidays. Not only is cheesecake very easy to make, with minimal ingredients, but people love it and you can make it a day ahead of time. I mean, you actually have to make it a day ahead of time. And when your guests are full on the main course, you can be all, "Guess what, everyone! Time to unbutton those jeans because I have cheesecake!" And there will be much rejoicing.
This year, I'm making just a slight change from the tried and true cheesecake. I saw a blogger talking about chocolate cheesecake and something in me, even given my general distaste for chocolate, needed to make one. With a honey graham cracker and almond crust. And you need a nice shimmer of powdered sugar.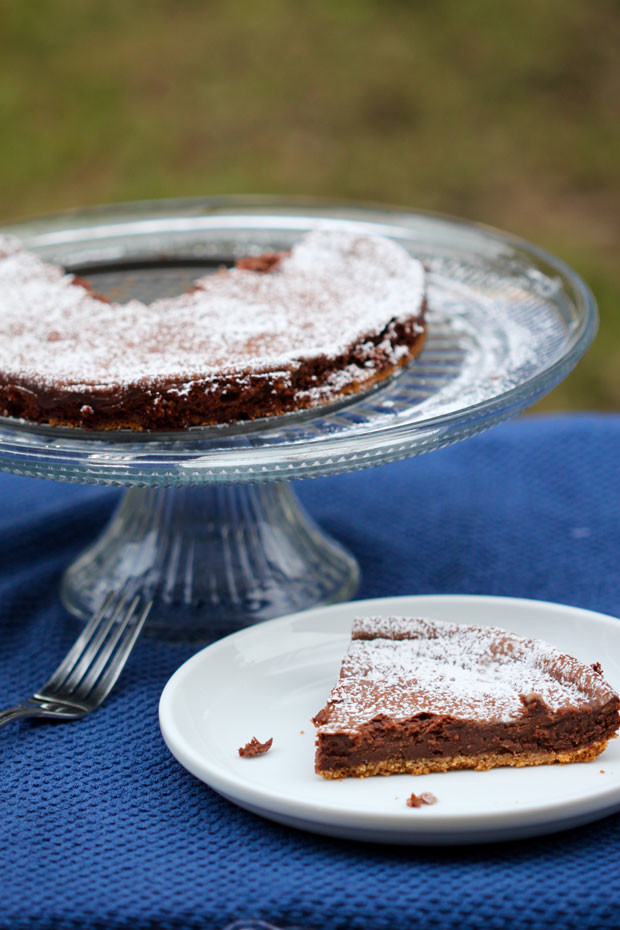 HOLIDAYS!
This past weekend, I visited WalMart for that much-needed cream cheese and then served this cheesecake to family when I had them over to surprise them with the news that we're making a nursery (if you've just read that and understand what I'm saying, great job!).
The moral of the story is this: no matter how harried and hurried you are around the holidays, there's always time for cheesecake.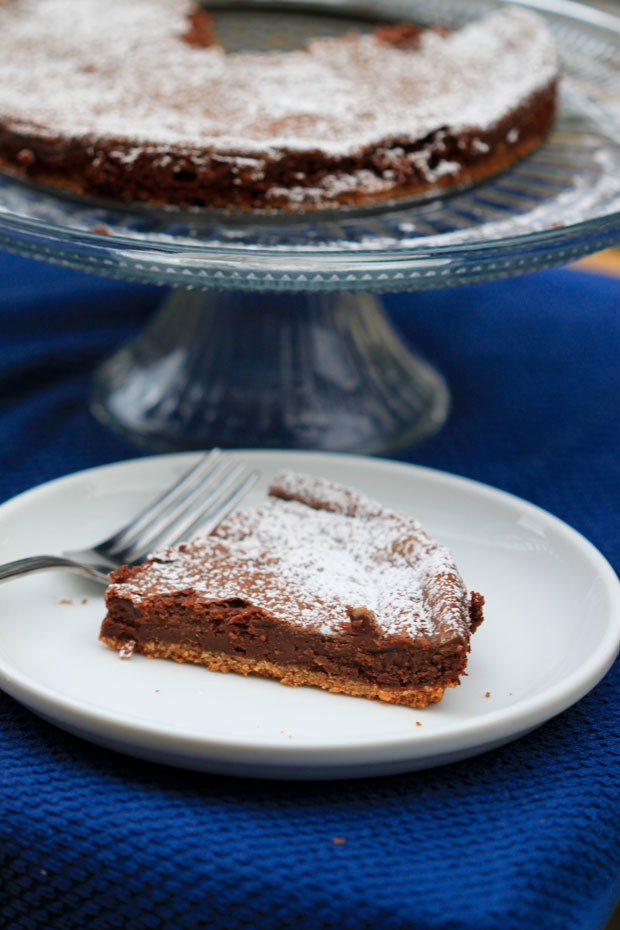 Be sure to check out more delicious cheese recipes at Kraft.com. I'd love to hear about your favorite recipe!
You can find more awesome holiday recipes using Kraft products here! Also look for other great savings on Kraft Heinz products. You can save up to $13 this holiday season! If you'd like to make this recipe using Kraft Philadelphia Cream Cheese, you can save $1.00 off 2 through February 13.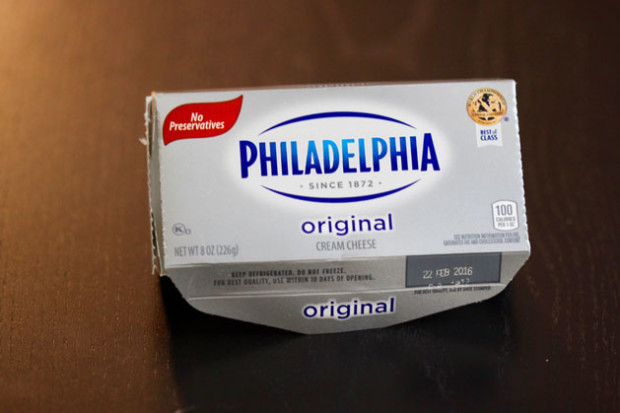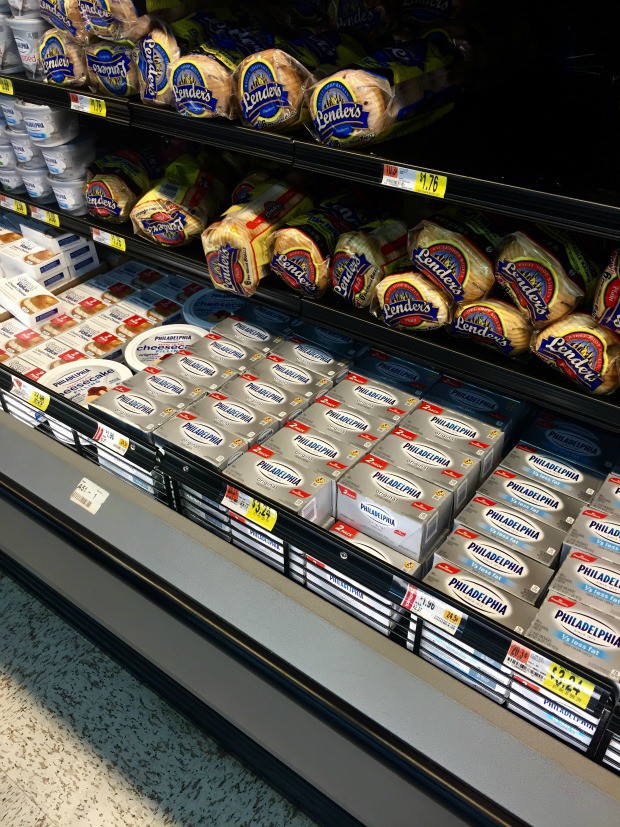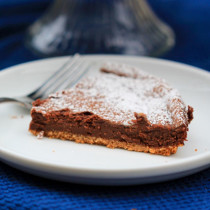 Chocolate Almond Cheesecake
Ingredients:
Crust
2 cups graham crackers (I used honey flavored)
1/2 cup sliced almonds
7 tablespoons unsalted butter, melted
1/4 teaspoon salt
Cheesecake
2 8-ounce packs of Kraft Philadelphia Cream Cheese, softened
3/4 cup sugar
2 eggs, room temperature
1 teaspoon almond extract
1/2 teaspoon vanilla extract
1/4 teaspoon salt
2 cups semisweet chocolate chips, melted and cooled
2 teaspoons flour
Directions:
Crust
In a small pot, melt butter and set aside.
In a food processor, combine graham crackers, almonds, butter and salt. Pulse until texture is no longer chunky.
Press crust into the bottom of a 9-inch springform pan; refrigerate until ready to continue.
Cheesecake
Preheat oven to 350*F.
In the bowl of a stand mixer, beat cream cheese, sugar and flour.
Add eggs, one at a time, mixing in between until combined.
Stir in almond extract, vanilla extract, salt and melted/cooled chocolate.
Remove crust from refrigerator and pour cheesecake mixture over the top. Spread evenly with an offset spatula if needed.
Bake for 40-45 minutes, or until center of cheesecake is cooked through and springy.
Remove from oven and let cool to room temperature before refrigerating overnight.
One Response to "Chocolate Almond Cheesecake"

Leave a Comment