A Trip to Savannah
I'm grateful for some of the good restaurants we have here in Tampa, but I was beyond excited to travel to Savannah over Valentine's weekend. My husband and I had never been, but we've heard that it's a wonderful city, full of great eats, plenty of history, and a large number of things to do. Here's my recap!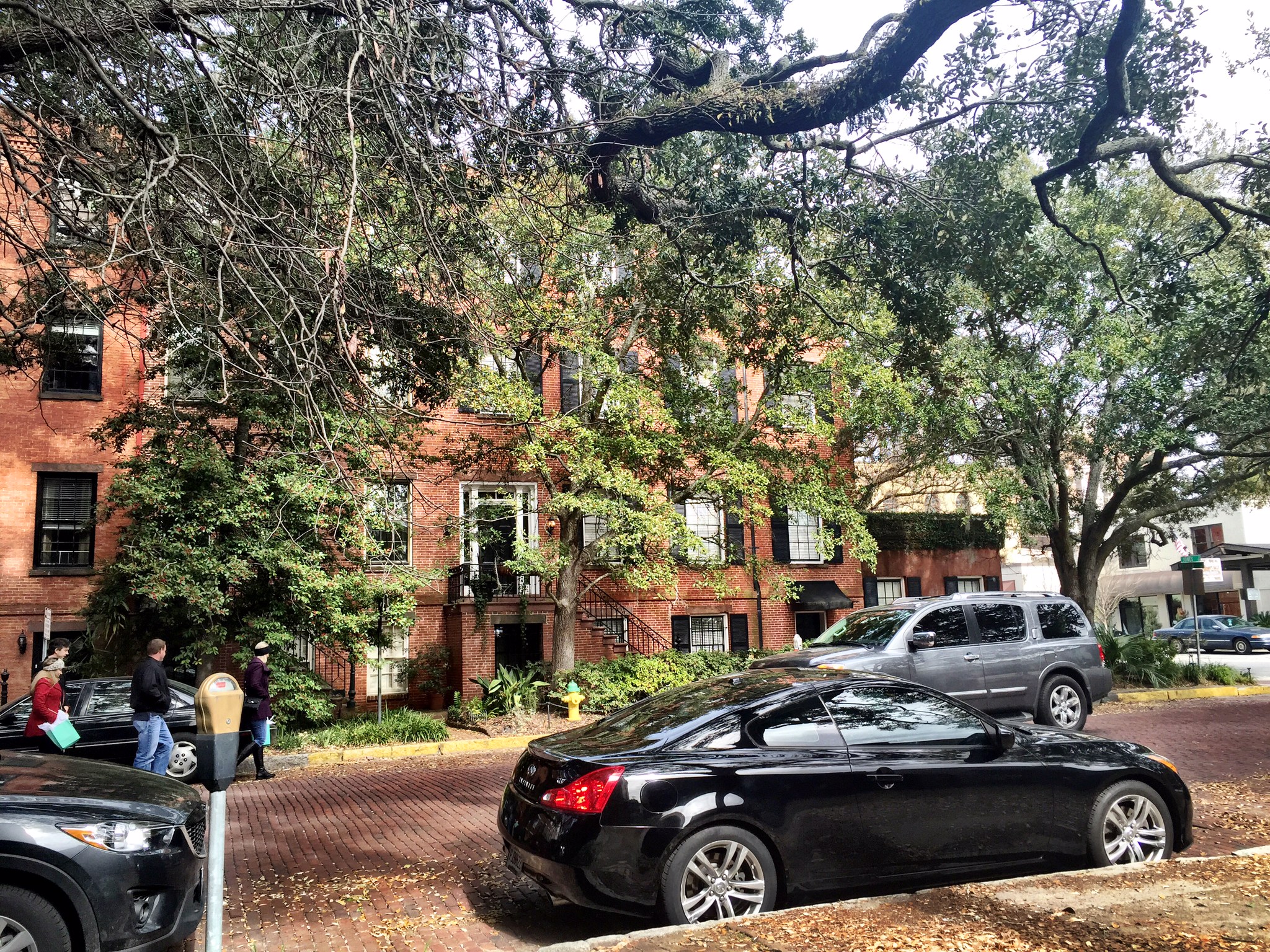 We would've loved to stay in a B&B, but since we were only staying for two nights, we went the least expensive route and stayed at a chain hotel in the midtown area of Savannah, only 10 minutes from historic downtown. Being that it was Valentine's weekend, we had a hard time finding a place at all, much less one in our price range, but it all worked out.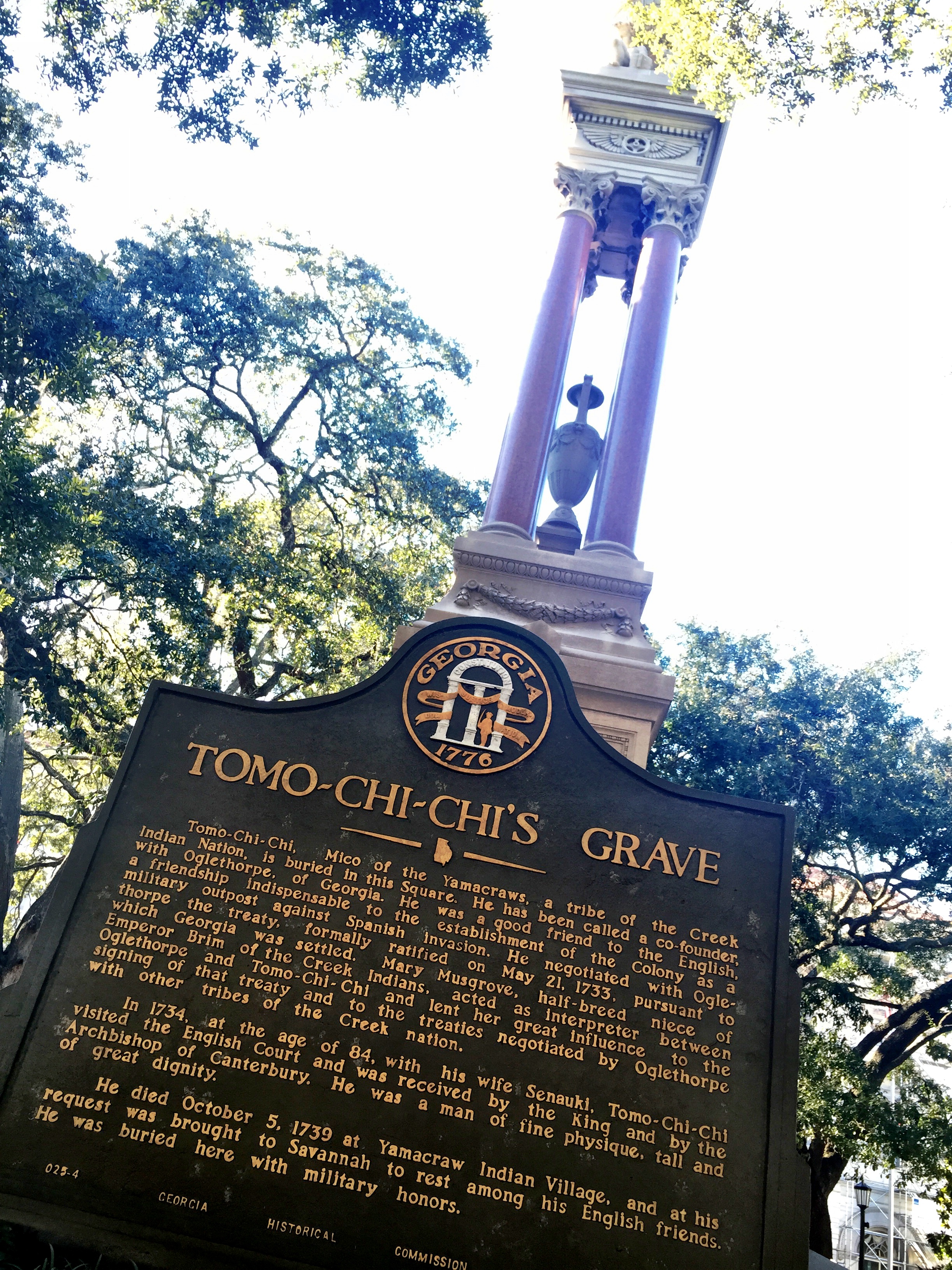 During the last leg of our drive up to Savannah, we were looking into which restaurant to eat at for lunch, and ultimately decided on Mrs. Wilkes Dining Room, a dining experience unlike any other. Open from 11am-2pm, Mrs. Wilkes is a hotspot, evidenced by the long line outside their front doors at any given time. Really, we got in line around 1pm, an hour before they were set to close and we were all the way to the end of the block. But Mrs. Wilkes knows how to work fast. In less time than I thought it would take, we were seated with 8 strangers at a single table that was absolutely covered with traditional southern side dishes.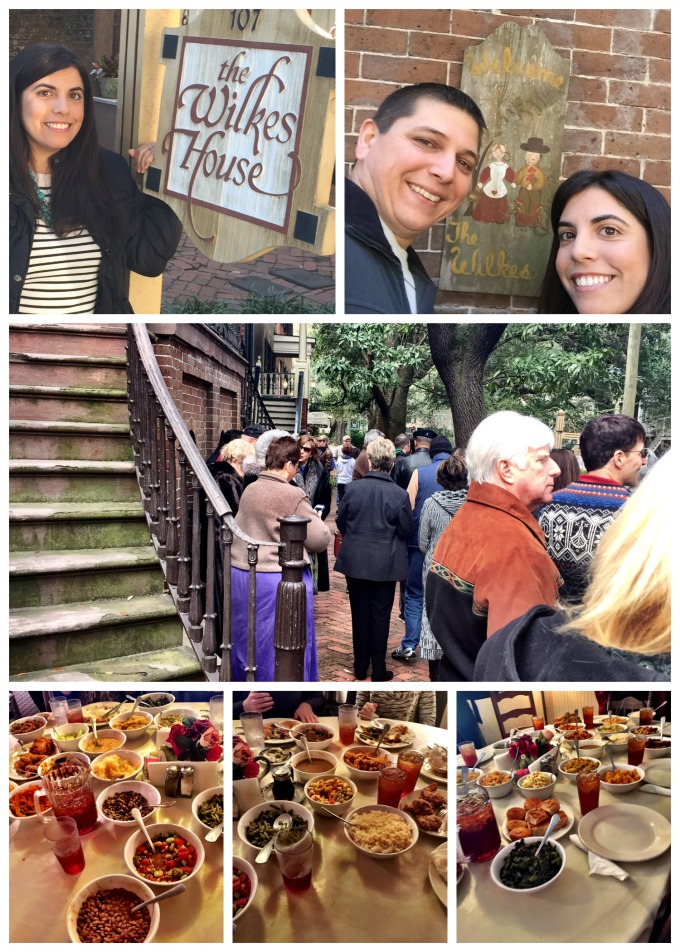 Just to give you a sample, we had: fried chicken, black eyed peas, collard greens, macaroni and cheese, corn casserole, okra, southern-style biscuits, and much more. A wonderful kind of insanity ensued as we passed bowls around the table, and worked at finding room at the table to set down the new bowl that had just been set into our hands. Being at a round table with people you don't know is really exhilarating to me. It made me interact with people right away, where I'm usually the more quiet one in a group. It was a really wonderful experience that I would love to be a part of many times over. We got to know those around the table and formed a small family in the hour we ate together.
By the time we finished eating, we only had a couple of hours until dinner time at The Florence. 'Cause that's how we roll. Eat all the time.
We knew there was a large antique store next to The Florence that we wanted to mill around in before our reservations, but you guys. On the way there, we passed by the most nerdy establishment ever and that's a compliment, believe me. It was a genuine guild hall with rooms for video games, a whole warehouse to use workshop equipment and build cool shit, and even rooms for vacation rentals that are decked out with themes like Iron Man and Game of Thrones. I was genuinely surprised by my amusement and awe of this place. And then I took so.many.selfies.
Next up: Two Women and a Warehouse. I was (almost) okay with missing our reservations at The Florence to keep walking around all 7,000 square feet of this place and talk myself out of buying everything (except for two books). There are antiques, but there's also so much more.
Despite my desperate need to make this warehouse my home, we still managed to walk around the corner to The Florence (eeee!!). Owned by Chef Hugh Acheson, The Florence is everything I expected from such a renowned chef. Despite our indulgence just two hours earlier, we ordered the Whole Egg Ravioli ($13) and the La Carne pizza with calabrian chilies ($16).

Some of the other time spent in Savannah was at a wedding in the beautiful Marshall House. But aside from that, we also:
Had Honey Almond ice cream at Leopold's
Enjoyed breakfast at The Sentient Bean
Visited the local farmer's market and had many samples of bread
Drank more than one tea at The Coffee Fox
And then we visited Peach World on the way home, of course.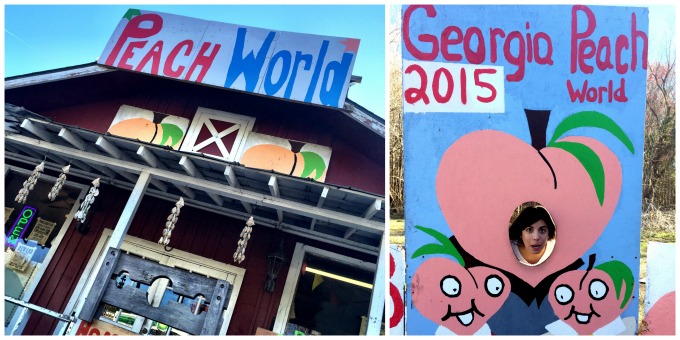 Have you ever been to Savannah? Tell me what you did and where you went! We can't wait until time allows us to revisit and explore more.
2 Responses to "A Trip to Savannah"

Leave a Comment