What to Eat During Each Phase of Your Menstrual Cycle (Plus: recipe for a Roasted Root Vegetable Bowl with Cilantro Tahini Dressing)
This shop has been compensated by Collective Bias, Inc. and its advertiser. All opinions are mine alone. #PeriodConfidence #TryTheDivaCup #CollectiveBias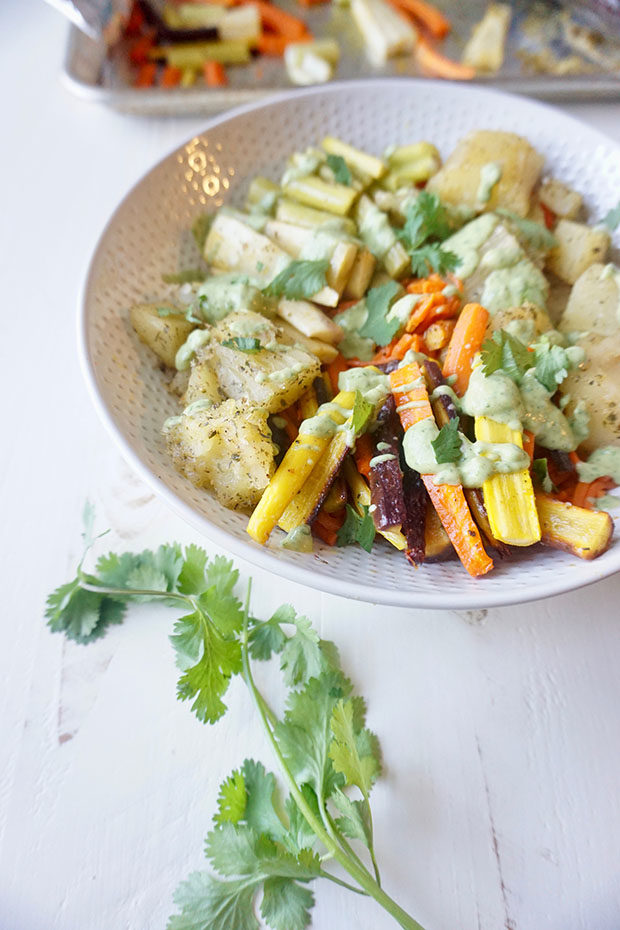 Ladies: it's time to talk periods. Not just today, but anytime you feel like it. As a normal part of our lives, it's not something to be ashamed of or embarrassed about. I used to go to the store for my supplies and then go out of my way to find a female cashier because I was embarrassed to purchase my items with a male. I hid my supplies in the deep recesses of my bathroom cabinet so my boyfriend (now husband) wouldn't need to see them. I would go out of my way to sneak to the bathroom so I could do my thing without anyone noticing what I was holding in my hand.
And, I would refuse to attribute any attitude I had to the very real PMS…because I didn't want to talk about it. Well, it's time. Maybe this freedom comes with being over 30 and having gone through childbirth where your inhibitions no longer exist, but today I want to talk about it out in the open. We're friends.
There are many phases of your monthly cycle, from the time one period ends until the beginning of the next (and also the dreaded week or so you're actually on your period). It's not fun and it's not exciting and yes, it can be a little gross, but it's life and so let's make the best of it! If you're wondering what to eat during each phase of your menstrual cycle, I have suggestions so you feel and look your best! Note: Each phase is about a week.
Menstrual Phase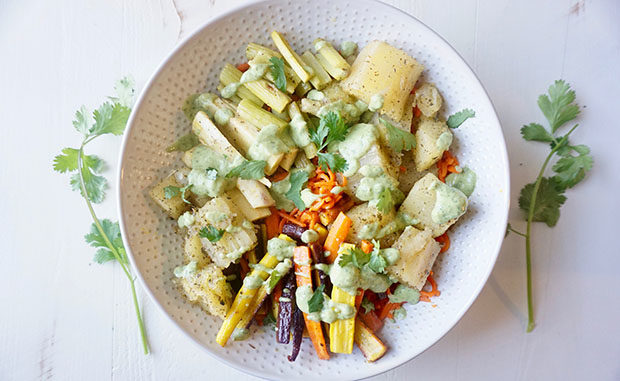 I'm going to start with the menstrual phase which is ultimately the topic of today's post anyway. This is the week (or so) during your period. Your hormones definitely fluctuate during this time so it's best to consume fatty acids and root vegetables. These types of food help with mood and the processing of estrogen, respectively. There are so many dishes you can make that combine these two things, like a root vegetable bowl with a cilantro tahini dressing!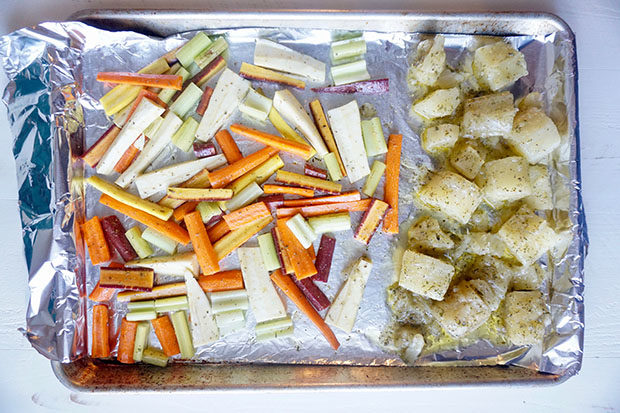 This is the perfect recipe to share now because it's fall and most root vegetables (with the exception of beets) come into the prime of their season in the fall and winter. My favorite root vegetables are parsnips, carrots and yuca, but you can also use turnips, rutabaga, potatoes, radishes, pumpkin, or any combination of these you feel like. I roast all of these vegetables, but I make sure to boil the yuca first because yuca tends to need more help breaking down. Once everything is on a roasting pan and tossed with your favorite herbs and spices, this dish comes together in about 25 minutes. Let us waste no time during this phase so we can just go back to lounging on the couch, right?
Now for the dressing. The main flavors you'll get here are from the cilantro and tahini, but there is a whole avocado in this dressing and an impressive amount of olive oil. (Following the recipe, you will likely have leftovers and this dressing is perfect for roasted salmon, salads, grilled chicken, etc.)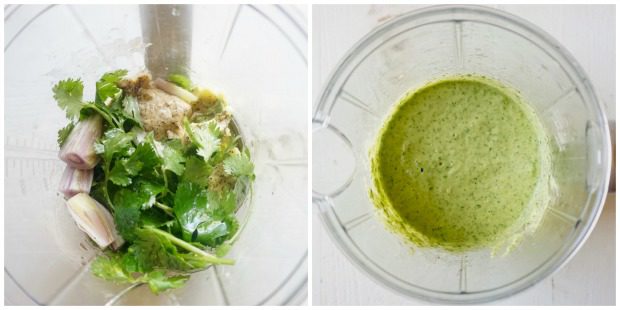 I love the creamy texture of this dressing and I just drizzle over my root vegetable bowl for a really wonderful punch of flavor. 
It's such an easy meal, you almost don't have to think twice. Making this phase the easiest it can be on you and your body is key. The DivaCup can also help with this. If you don't know what The DivaCup is, it's a reusable, bell-shaped silicone menstrual cup that offers (WAIT FOR IT) 12 solid hours of leak-free protection. Does it get any better? Turns out, yes.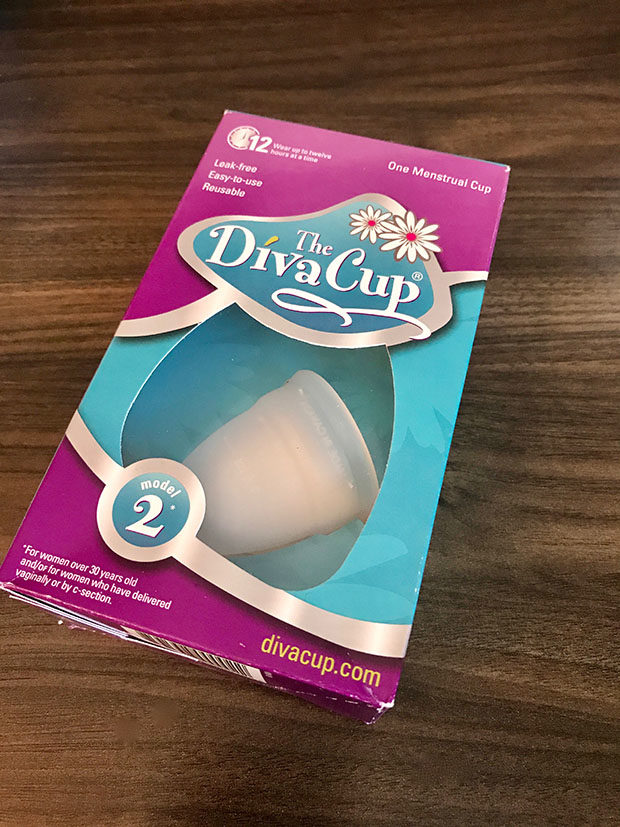 It's free from chemicals, plastic (instead, it's made of 100% healthcare grade silicone), BPA, latex and dyes. You'll save a lot of money, which will then allow you to go buy more stretchy pants perfect for dreaded period bloat. I don't know about you, but I am tired of the hassle of my period. Especially since having Max, it's a heavy flow. I mean, basically, am I hemorrhaging? Let me just call it like it (kinda) is here. It's really bad and I'm pretty sure I become anemic during this time. (By the way, The DivaCup Model 2 is for those over 30 and/or those who have had a vaginal or c-section delivery.)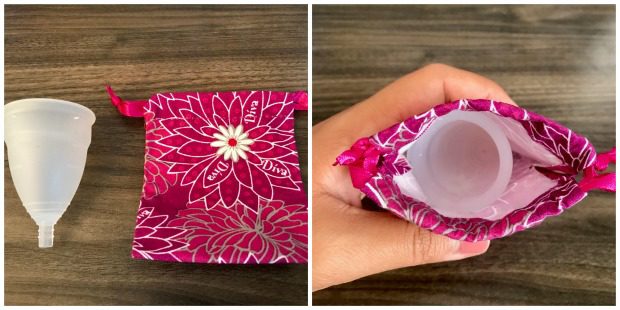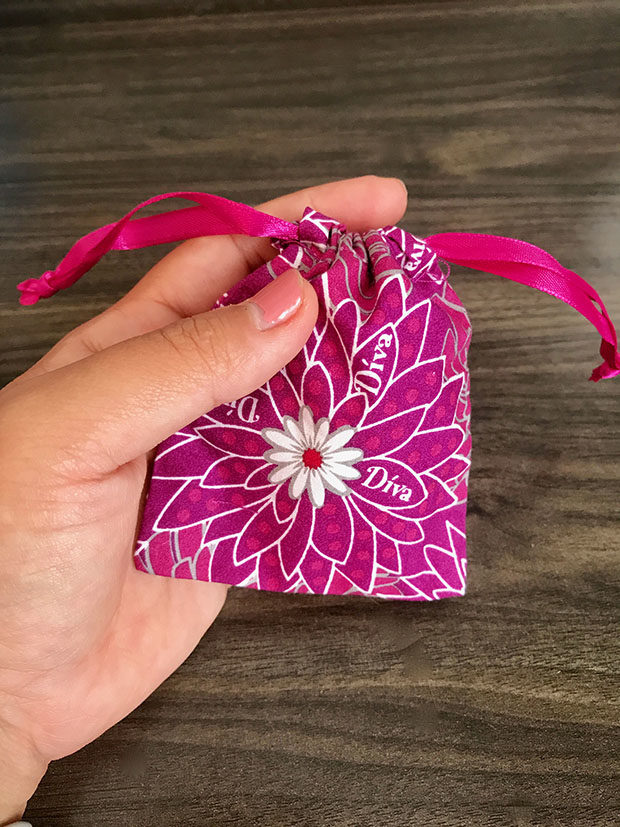 First of all, with such a heavy flow, it's frustrating to have to go to the bathroom to change a tampon every two hours. I would much rather use The DivaCup (I purchased from Walmart, but check out the store locator) and just have a better period experience. Tampons and pads are so unreliable and so I appreciate The DivaCup for giving me more peace of mind. The guideline is to replace the cup every year so you can say goodbye to monthly tampon expenses and last minute trips to the corner drug store.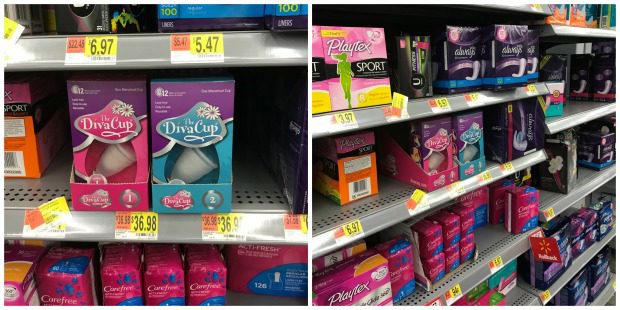 Go ahead and try it out and, if you feel like it, report back! I would love to know that I converted you and you just didn't know what you were missing because you just dealt with tampons and were so used to them using a part of your routine. Please remember to read the User Guide before trying the cup and to consult with your healthcare provider if you have any questions with regards to your gynecological health.
Follicular Phase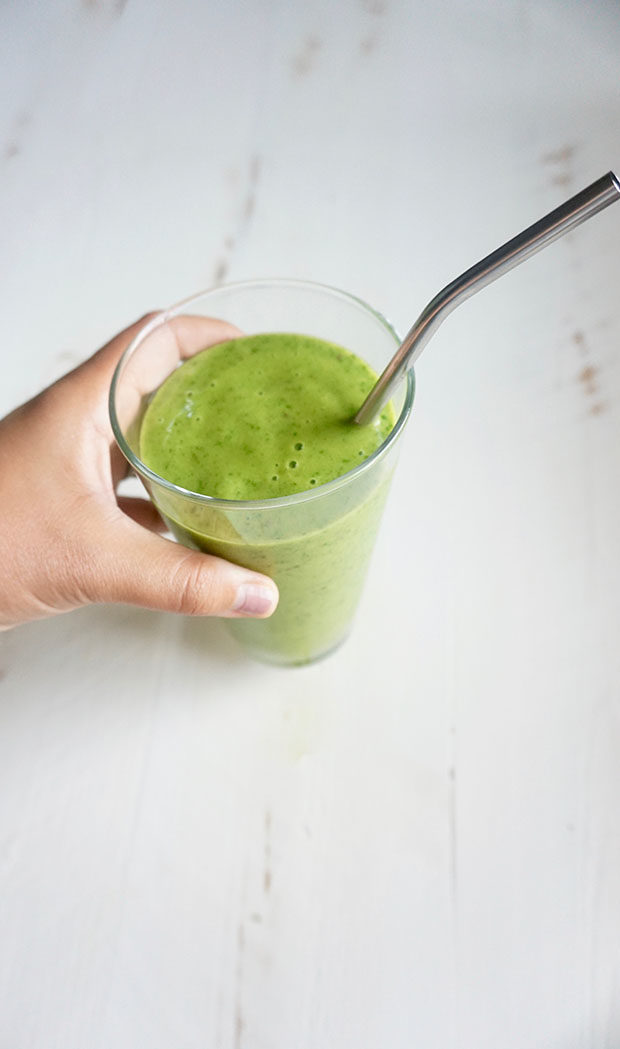 You'll start this phase right after your period ends. Estrogen is on the rise during this phase because your body is preparing for ovulation, and this hormone can be a powerful one. Consume good fats like avocado, salmon and chia seeds, as well as vegetables that are stuffed with prebiotics like broccoli sprouts.
Ovulatory Phase
Your estrogen levels are continuing to rise so eat up on your vegetables. You'll actually feel better if you consume these vegetables raw, but you can even try juicing them so they can be included in your diet if crunchy carrots aren't your thing.
Luteal Phase
This is the week before your period is set to begin again so your body will experience an increase in progesterone (and then both progesterone and estrogen start to decrease and you can say hello to PMS). If you want to combat mood swings, enjoy quinoa and leafy greens like kale. Consumption of foods heavy in vitamin B6 and vitamin C will help you feel better and again, a diet heavy in vegetables will help ease fluid retention.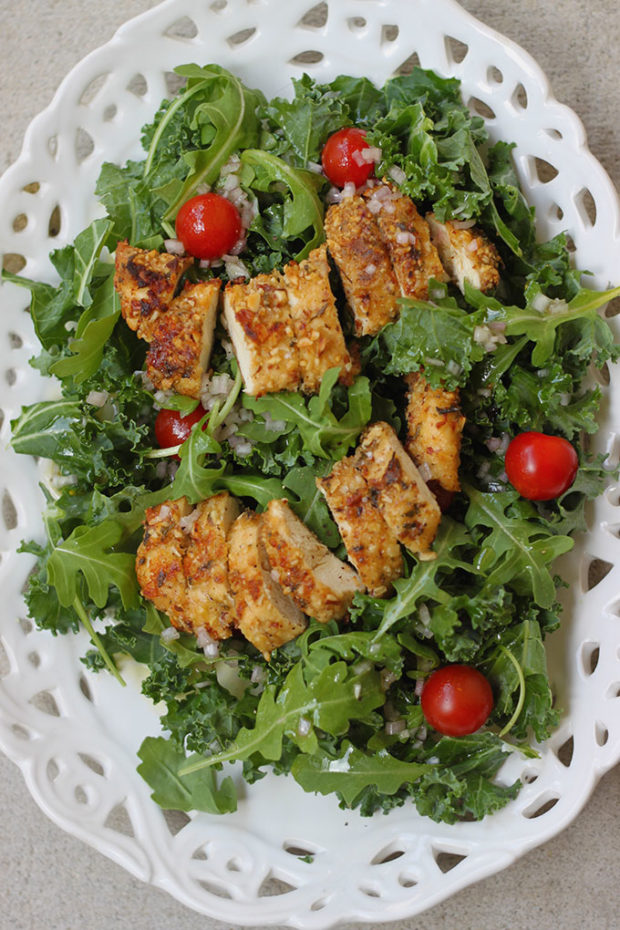 So, ladies, do yourself a favor and be kind to your body. Do what you can to help it out and hopefully your monthly experience will be an even better one!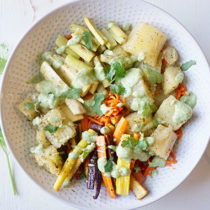 Roasted Root Vegetable Bowl with Cilantro Tahini Dressing
Ingredients:
Root Vegetables
6 carrots (I used a mixture of orange, yellow, and purple), peeled and cut into medium strips
1-2 parsnips, peeled and cut into medium strips
4 celery stalks, cut into 1 inch pieces
1-2 tablespoons extra-virgin olive oil
1/4 teaspoon each of: garlic powder and dried oregano
Pinch each of: salt, pepper, and cumin, plus more to taste
Carrot Spiral Noodles to serve vegetables over (you can make your own or I bought mine frozen from my local store)
Yuca
1 stalk (about 1 pound) raw yuca (you can also opt for frozen), peeled and cut into medium chunks
4 tablespoons extra-virgin olive oil, plus more if yuca seems dry
1/2 teaspoon each: dried oregano, dried parsley, garlic powder, salt, and pepper
Juice of 1 lemon, plus more if yuca seems dry
Cilantro Tahini dressing
1 cup packed cilantro
1 tablespoon tahini
1 shallot
1 avocado, pit and skin removed
Juice of 2 lemons
4 tablespoons extra-virgin olive oil
2 tablespoons water
Pinch each of salt and pepper, plus more to taste
Directions:
Yuca
Place yuca in a small pot and cover with water. Boil over medium-high until yuca can be pierced, but is not completely tender.
Drain yuca and place in bowl along with other yuca ingredients. Stir or use your hands to massage the dressing into the yuca, breaking up the yuca into more manageable pieces for eventual serving. Transfer pieces to the pan with other root vegetables.
Root Vegetables
While the yuca is boiling, prepare your other root vegetables and celery. Other root vegetables can include rutabaga, turnips, radishes, potatoes, etc.
Preheat oven to 425*F and line a baking sheet with aluminum foil.
Toss root vegetables with olive oil and other spices. Lay out on baking sheet along with prepared yuca and roast for 20-25 or until vegetables are tender. Serve everything over carrot spirals.
Cilantro Tahini dressing
Combine all ingredients into a food processor. Pulse/blend until desired consistency, adding more ingredients to adjust to preferred flavor and texture.
Extras can be stored in the refrigerator for about a week.
Leave a Comment