Cuban Black Bean Dip
This shop has been compensated by Collective Bias, Inc. and its advertiser. All opinions are mine alone. #ExperienceFrontera #CollectiveBias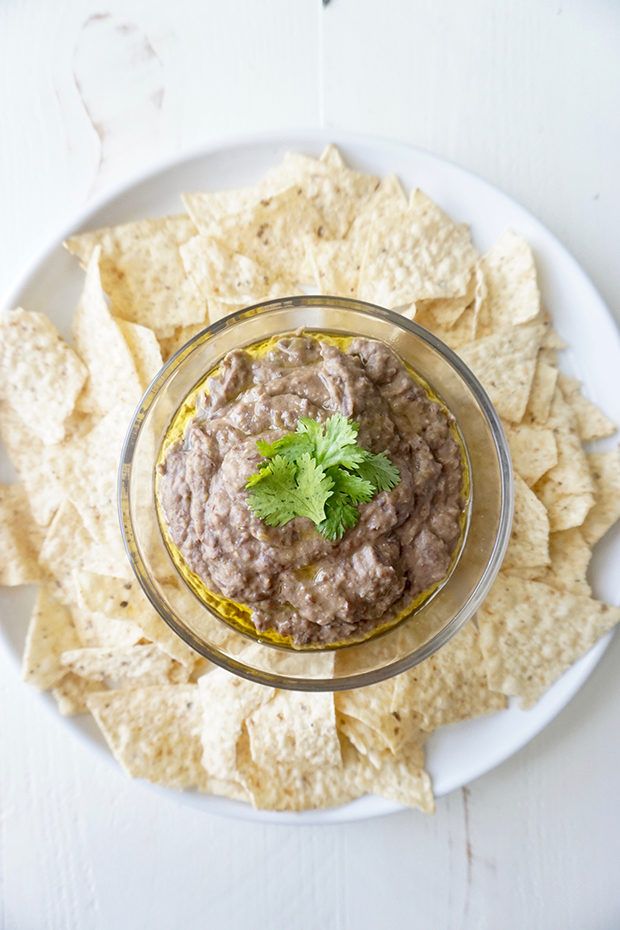 Whoever said starting a family is easy is mistaken. Oh, but wait, I don't think anyone has ever said those words, ever. It's because it's not true. Starting a family is very hard work and, as rewarding as it is, a life adjustment needs to take place, right? If you've been around this blog at all in the past year, you probably know that I have a child (Max is now 16 months old) and my husband is a weekend night shift nurse at the local hospital. That means that we basically have opposites schedules and our time together, with each other and as a family unit, are limited.
While I don't believe our strong bond will ever be broken, it takes work to find creative solutions.
Use meal time shortcuts
One thing I still find very important, and this won't ever change, is meal time together. When I come home on Fridays after work, I have about 1 hour to get everything prepared and ready and for us to eat together as a family before my husband leaves for work. That's not a lot of time when you consider a son and husband you haven't seen for 8 hours, the dog who needs to be taken care of, and all the little things that may delay any part of your meal time.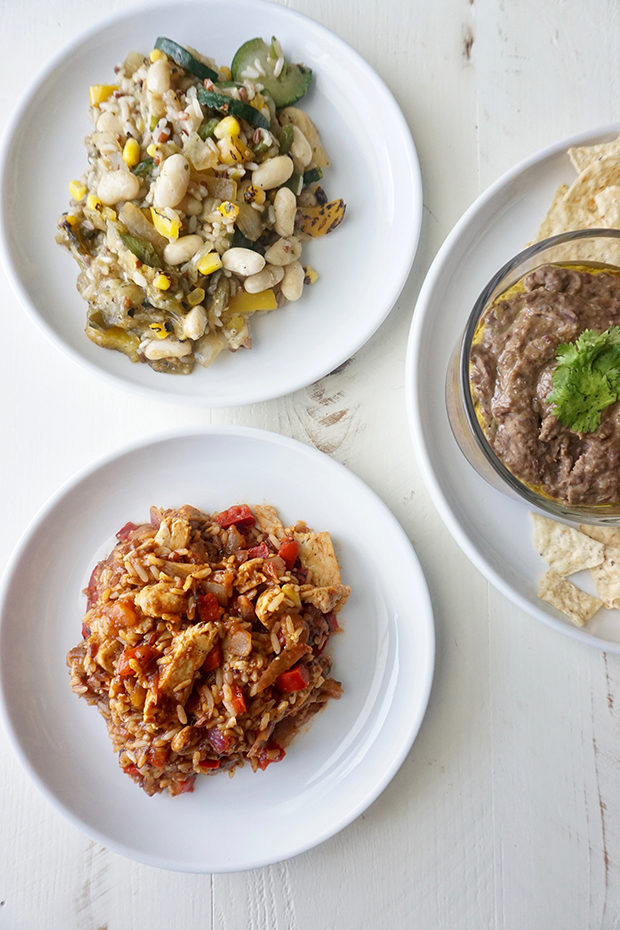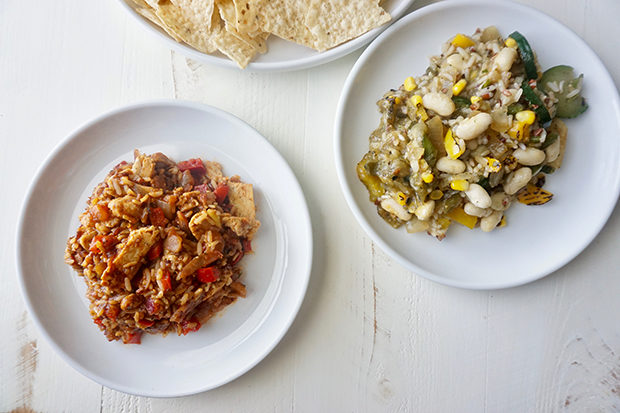 I have my go-to meals that I can prepare in 30 minutes or less (it's a struggle, but it can be done!), but I also rely a lot on meal solutions that can be warmed up and eaten in less than 10 minutes. They are a lifesaver for stressful days, or even days when you just don't want to be in the kitchen. I've been trying the Frontera® Frozen meals from Kroger and find that the varieties they have are commendable by the whole family. Plus, Frontera is prepared with expertise and passion with an award-winning Chef who is utilizing the time-honored cooking method of fire roasting to get a really robust flavor.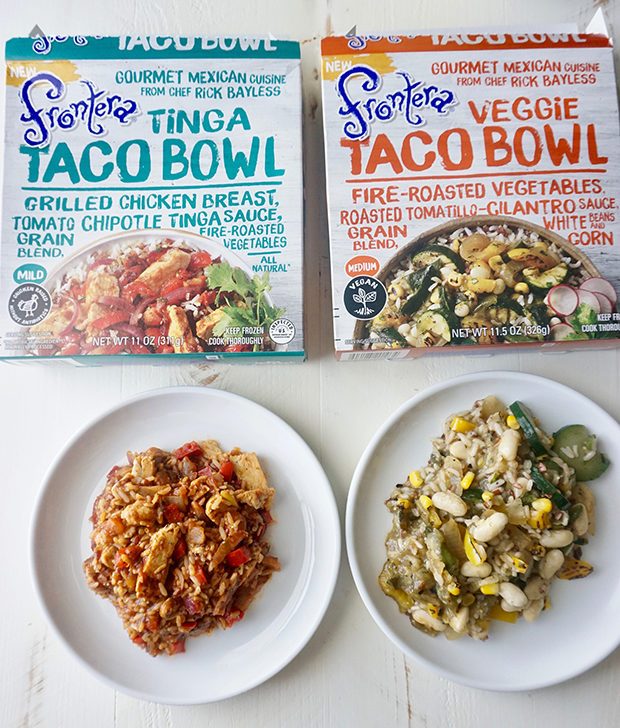 Click here to save $1.00 on any ONE (1) Frontera meal. Download this awesome deal before it's gone!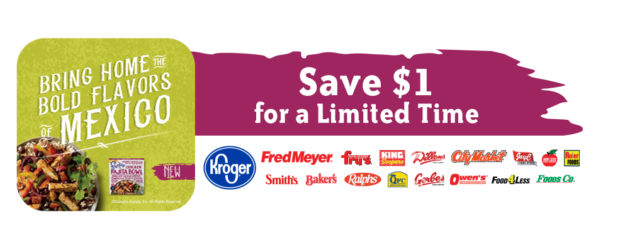 We tried the Tinga Taco Bowl (made with seasoned, roasted tomatoes, chipotle chile, and slow-simmered chicken) and Veggie Taco Bowl (fire-roasted tomatillos, peppers, corn in a zesty green chile and cilantro sauce). And then, I paired these meals with my favorite dip of all time: my Cuban Black Bean Dip!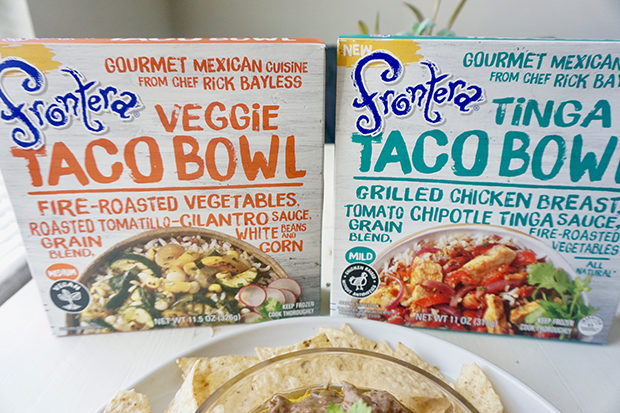 Yum!
Have a number of quick meals in your back pocket
So I know that black bean dip doesn't necessarily count as an entire meal, but fajitas are a quick dinner option, or tacos, especially if you've prepared your protein the night before! This dip is basically just the Cuban black bean recipe from my family pureed until smooth. My aunt would always bring the black beans for our Cuban Christmas Eve family dinner where we would have traditional Cuban food like roast pork and yuca. Ever since finally asking her for this recipe, I've made her black beans on the regular.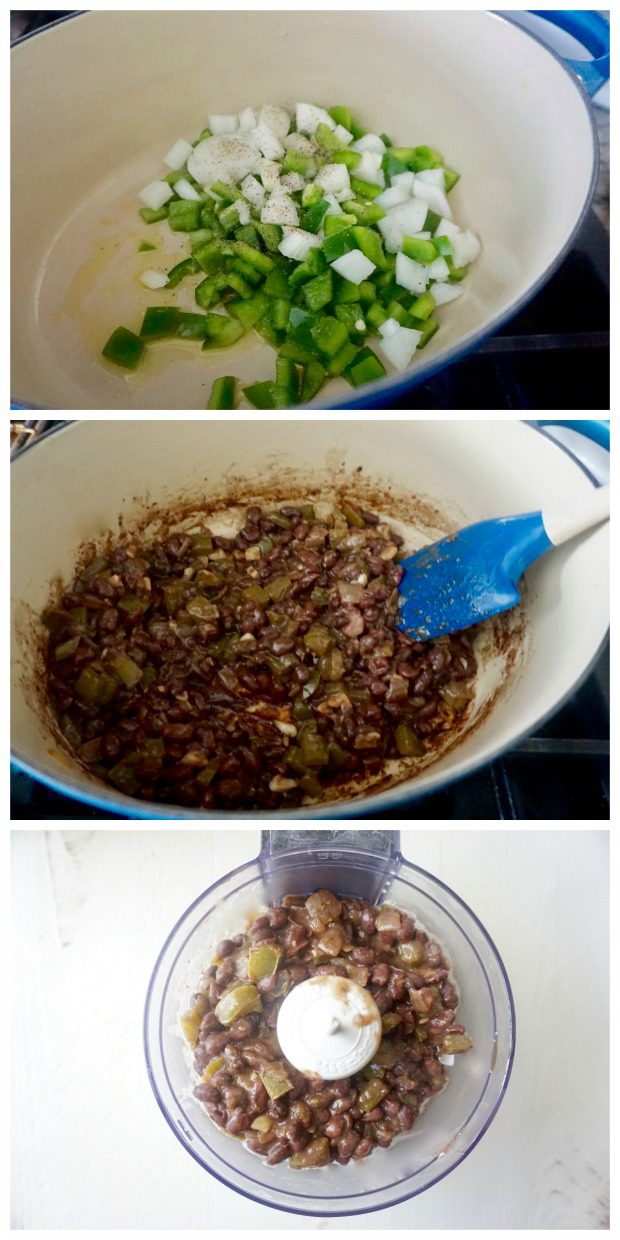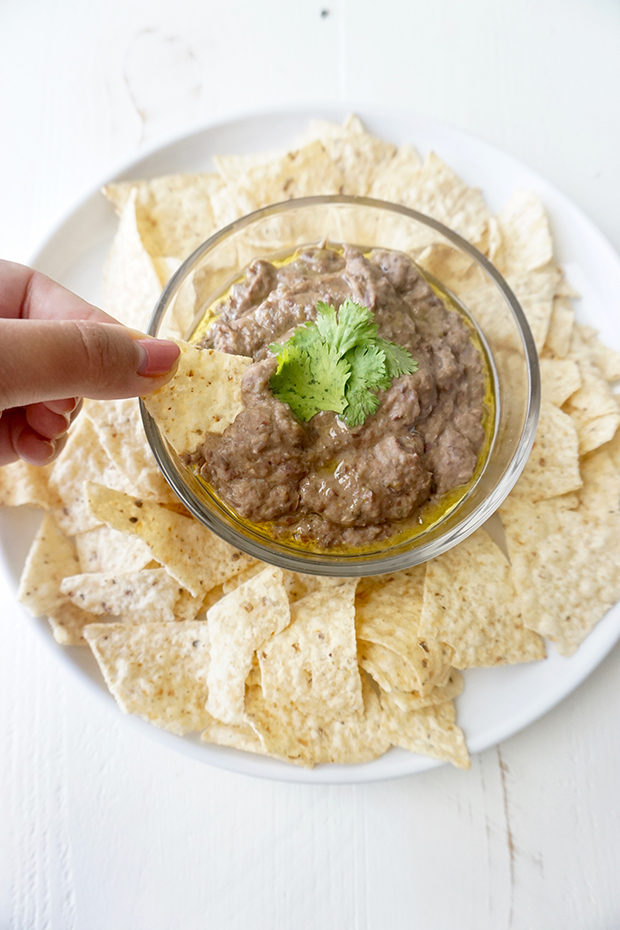 They are so simple! My aunt doesn't tend to measure anything in her cooking (most of the time I don't either!) so it look a little bit to get the flavor just like hers. This dip obviously has a distinctive black bean flavor, but it's also slightly spicy from the jalapeño and the four garlic cloves don't hurt either!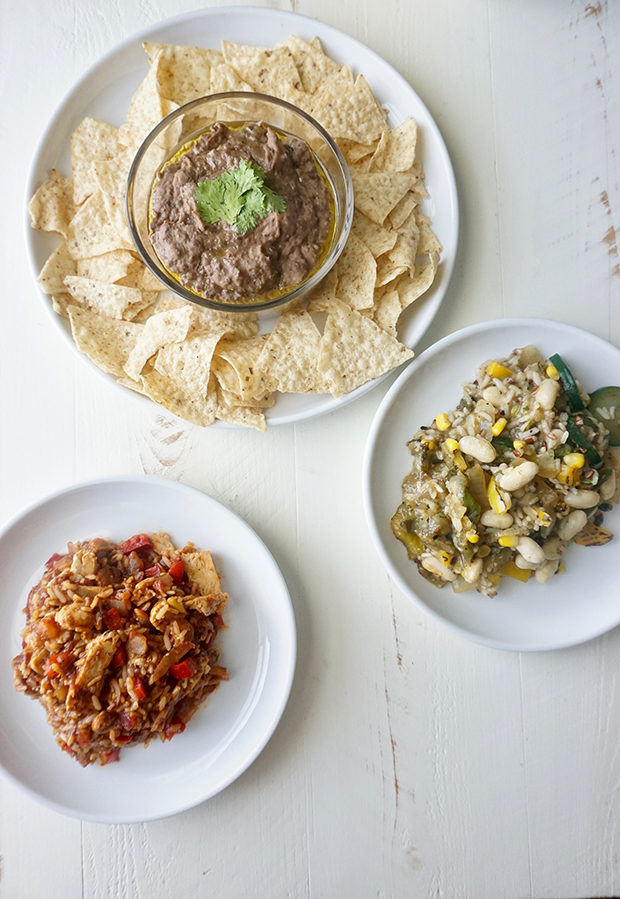 Find highly enjoyable, but quick activities
You know the saying that time flies when you're having fun, but that's the point! Time is moving at the same pace, but you might as well be doing something that you love so much it leaves you wondering where the time went. For us that's taking Max for a walk around the neighborhood. It may sound silly and a little corny, but that little boy loves looking at the trees, the cars, all the dogs going on their evening walks. It makes our time together that much more special because the interaction on those 15 minute walks are ten-fold.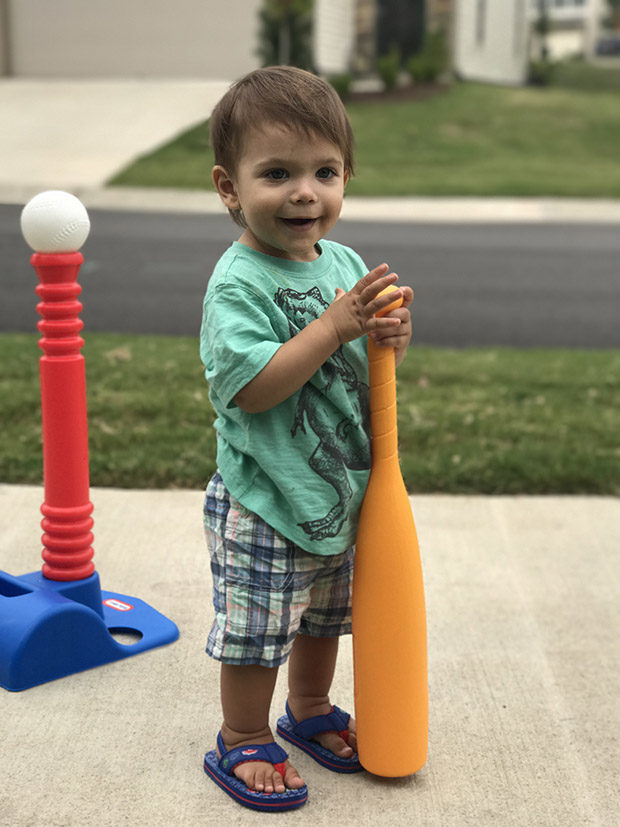 We also take quick swims in the neighborhood pool, play baseball outside, water the plants. There is so much fascination at Max's age that coming up with fun activities is easy and Mike goes to work and I settle into the house with these memories in mind.
Do household chores together
There was a time when we were all, "Okay, you tackle the upstairs and I'll work on the downstairs." Not so much anymore. I find we get more done when we work together and keep each other company. For example, we did the laundry (all 5 loads…) together in our bedroom while watching one of our new favorite TV shows, Master of None. We were laughing while folding clothes. I mean, who does that?
Go to bed together and turn off all electronics
We calculated that my husband and I get about 6-8 hours of one-on-one time together per week, all of which are on weeknights after Max goes to bed and our house has been cleaned up enough to return to some semblance of normalcy. In those moments, we sometimes put off the laundry and the dishes and just go to bed and talk. We laugh, we catch up, we do a lot of "remember whens" that typically involve funny Max stories. It's just nice to only have the sound of each other's voices without a blaring TV or bright phone screens.
What do you do to spend quality time together?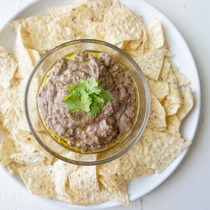 Cuban Black Bean Dip
Ingredients:
4 tablespoons extra-virgin olive oil, divided
1 small onion, peeled and chopped
3/4 green pepper, chopped
1 jalapeno, seeds and stems removed and chopped
2 bay leaves
4 garlic cloves, peeled and minced
1 15-ounce can black beans, drained and rinsed
1/2 teaspoon cumin
1/2 teaspoon dried oregano
2 tablespoon white vinegar
Directions:
Heat 2 tablespoons olive oil in a small pot over medium heat. Once heated, add onions, green pepper, jalapeño and bay leaf. Season with salt and pepper (about a pinch each). Cook until vegetables are tender, 7-10 minutes. Add garlic and cook for another couple of minutes.
Add can of black beans to pot, along with cumin, oregano, white vinegar, and remaining 2 tablespoons of olive oil.
Cook, stirring occasionally over medium-low to medium heat for about 20 minutes. Adjust any of the ingredients depending on personal preference.
Transfer to a food processor and puree. Drizzle top with olive oil and garnish with cilantro.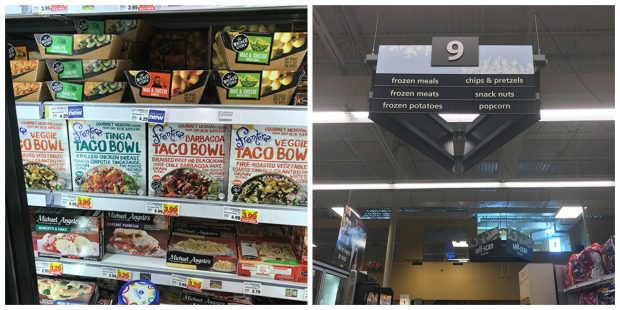 Leave a Comment