Spicy and Sweet Chicken Tacos
This shop has been compensated by Collective Bias, Inc. and its advertiser. All opinions are mine alone. #KingOfFlavor #CollectiveBias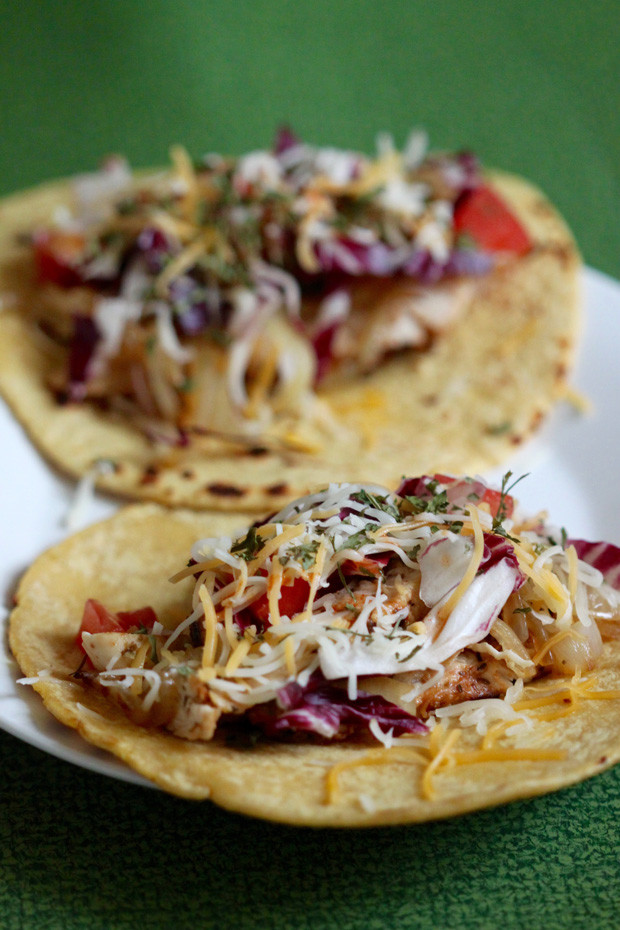 IT'S HERE!
You may be all, "What's here?" Or you may be saying, "Of course is it! I've been counting down because I want to eat all the foods!"
If you fall into the former category, football is here. Football! Now, my favorite sport, by far, is hockey. Everyone who knows me knows this. But for whatever reason, hockey doesn't command the same pre-game festivities. You know the most important one: tailgating. And that's where football comes in, folks. It's the one thing that my beloved hockey just doesn't provide to me on the regular.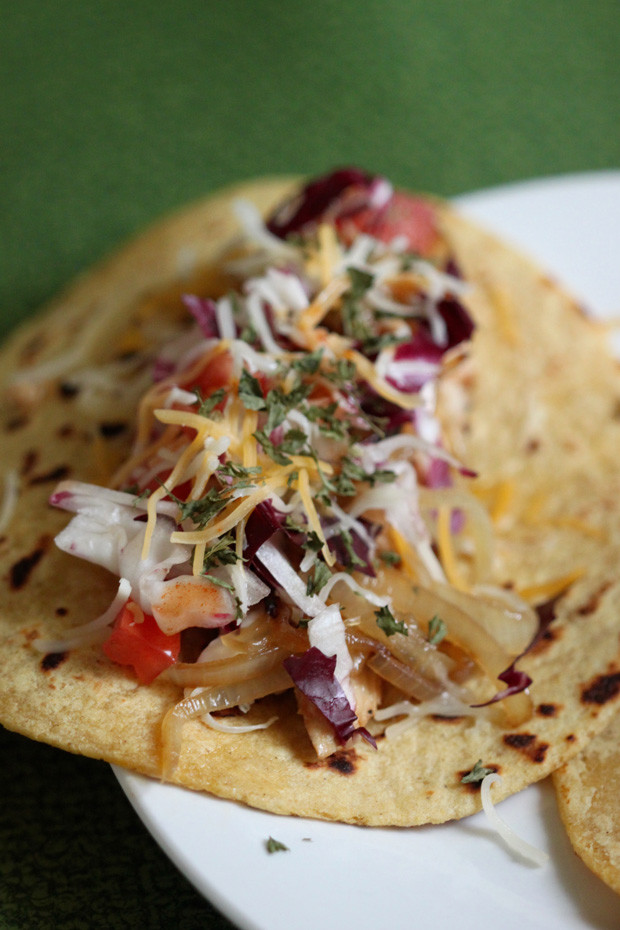 So! Let's talk football food. Typical food would be hot dogs, hamburgers, or wings, right? Why do people always forget about tacos? Tacos are so easy and they are versatile and then also, people can build their tacos the way they want. You basically make the protein and then set out all the toppings and let everyone go at it. Because the last thing you want to be doing is continuously cooking.
Although I'm not always 100% sure what's going on during a football game, I still love being with family while they watch the game because it's just enjoyable to see everyone having so much fun. Usually, you also have a lot of banter and teasing and general ruckus. Basically, a great time.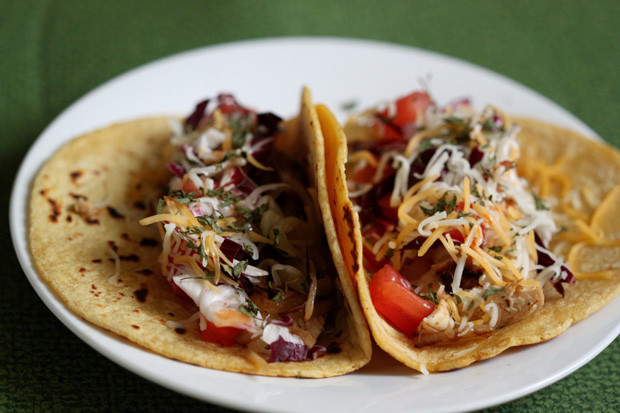 Anyway, tacos are where it's at. The recipe I have today is for grilled chicken tacos – there's always grilling during football season so might as well. The grilled chicken is so good, a wonderful combination of both spicy and sweet flavors. I picked up a bottle of El Yucateco hot sauce from Walmart because that's been my go-to hot sauce for a while now (remember these Grilled Habanero Chicken Drumettes?). I used the Red Habanero variety because the taste of the pepper really comes through.
So here's how it goes: you marinate your chicken in hot sauce and pineapple juice. While that's happening, you get all excited for what's about to happen because what's about to happen is pretty amazing. You can also start preparing your toppings, but why don't you give that task to someone else (ahem, maybe your husband or children? heh heh) so you can have some fun with your guests. Once a couple of hours have passed of marination (is this a word? it should be), you can get the grill all ready.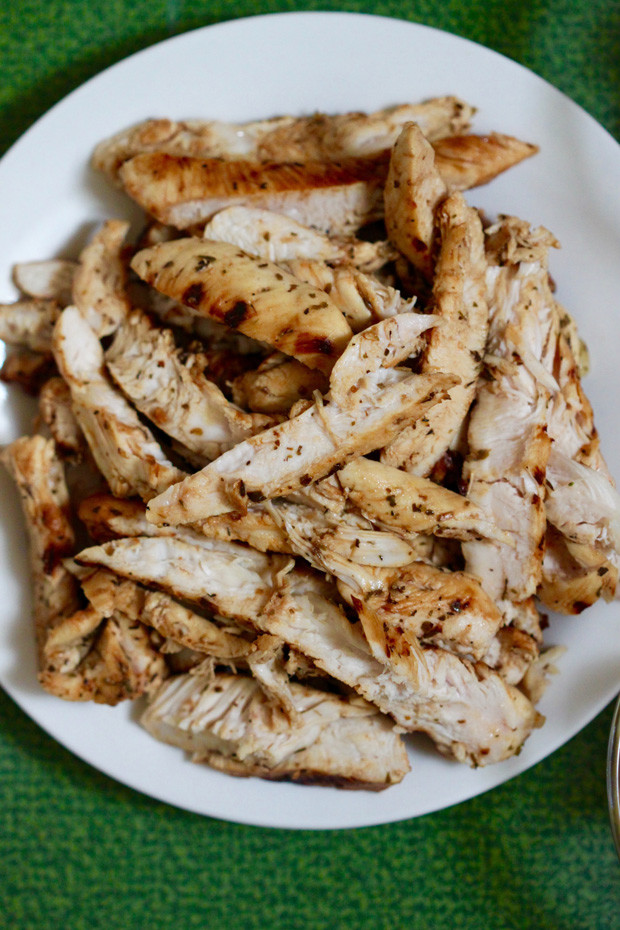 Grilled your chicken for just a couple of minutes, in batches if needed, until they are all done. By that time, if you have wonderful worker bees helping, you should have some toppings all prepared. Let the chicken sit for a couple of minutes to hold their juices, but then you can chop any which way you'd like. I cut them into strips, but just randomly chopped works too. Whatever you want!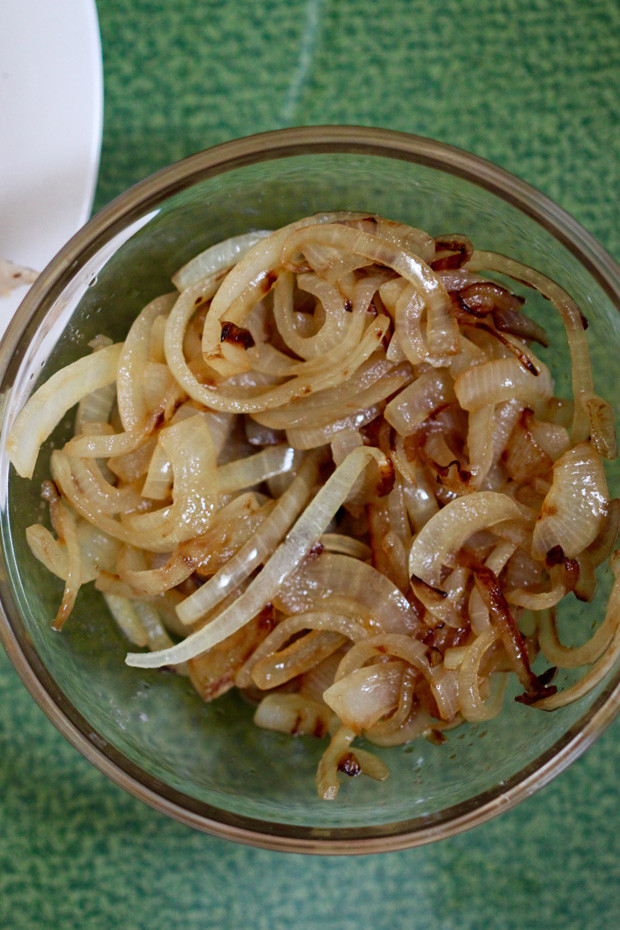 I topped my tacos with grilled onions, red cabbage, some shredded colby jack cheese, tomatoes, and additional dashes of hot sauce because while I do love the spicy/sweet flavor, I do enjoy a component of the dish that's just straight spicy. My husband and I grow (or, rather he grows) Thai chile peppers on our patio for good reason!
So there you have it. Enjoy chicken tacos at your next football watch party or fun tailgating in the parking lot of your team's stadium. And then root root root for the home team! Oh wait…
🏈
Are you ready to bring on the flavor for football season? What is your favorite recipe with El Yucateco Hot Sauce?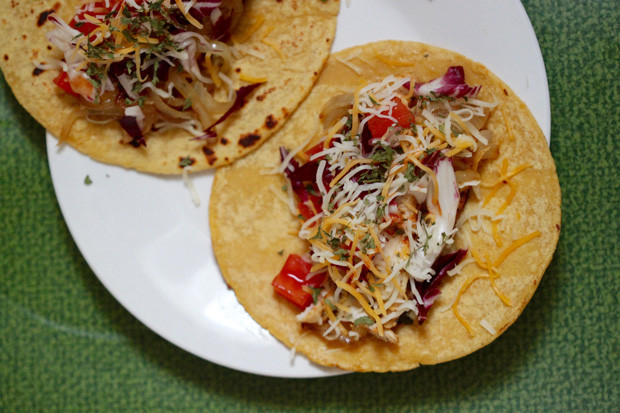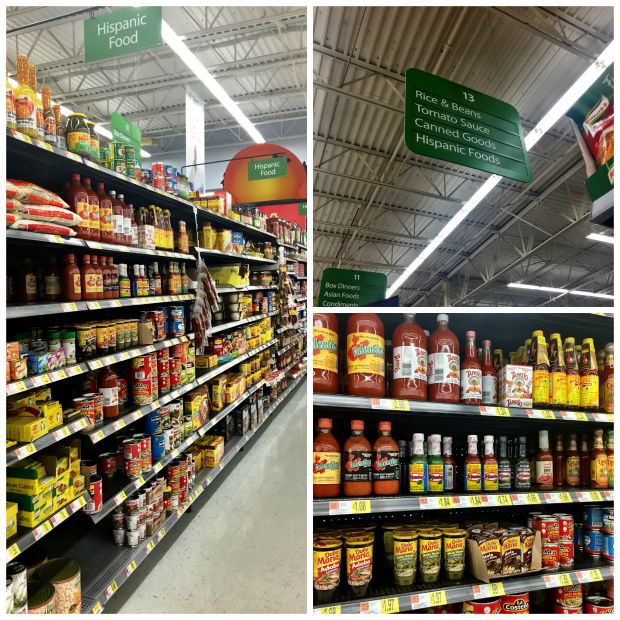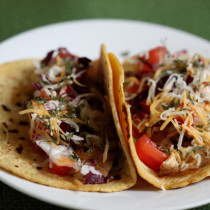 Spicy and Sweet Chicken Tacos
A sweet and spicy combination for chicken means the best of both worlds and enjoyable by all. Grill your chicken for a nice tailgate and football game watch party!
Ingredients:
2 pounds boneless, skinless chicken tenderloins
1/4 cup hot sauce (I used El Yucateco's Red Habanero Hot Sauce)
1/4 cup pineapple juice
2 tablespoons olive oil (if using a grill pan)
Salt and pepper
Corn tortillas
Toppings include: grilled onions, chopped tomatoes, shredded red cabbage, shredded colby jack cheese
Dashes of hot sauce
Directions:
In a large zip-top bag, combine chicken, hot sauce, and pineapple juice. Seal and either shake the bag or rub the chicken so all the ingredients combine well. Marinate in the fridge for up to two hours.
In a large grill pan (or if you're using a different kind of grill, however you prepare your grill), heat olive oil over medium heat. Salt and pepper the marinated chicken and then place (in batches, if needed) on the grill. Allow to cook for a few minutes on each side, or until cooked through.
Remove chicken from grill pan onto a plate and let cool for a couple more minutes before chopping.
Heat tortillas according to package directions and start forming your tacos!
Enjoy with a cool beverage of your choice. 😉
4 Responses to "Spicy and Sweet Chicken Tacos"

Leave a Comment