Rosemary Citrus Prosecco Cocktail
This is a sponsored post written by me on behalf of Riondo Prosecco for IZEA. All opinions are 100% mine.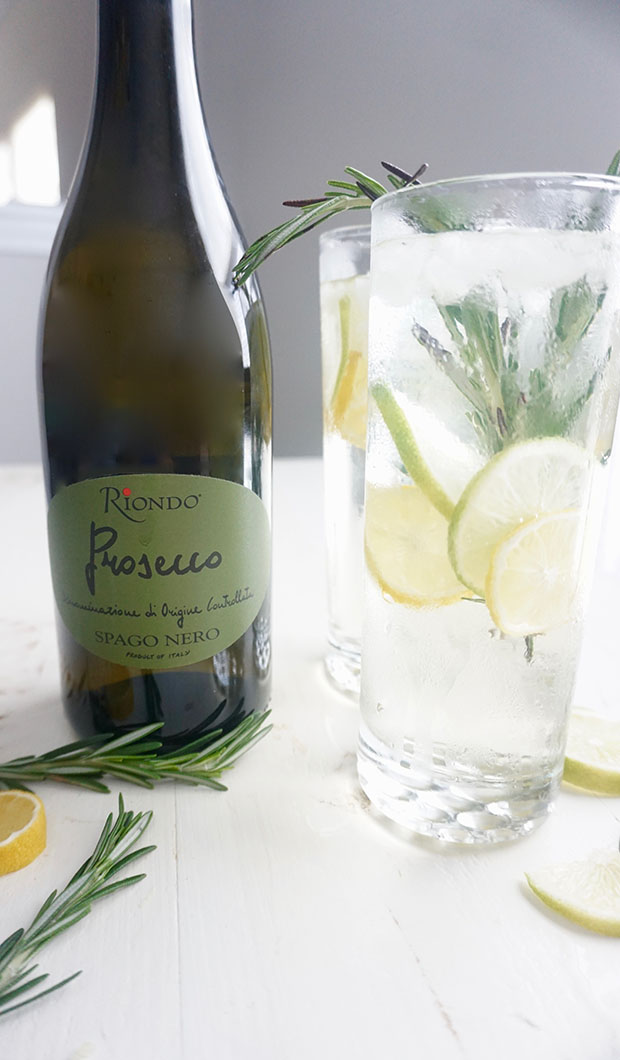 Hello, all. If we were friends in real life, I would invite you over for some drinks on a random weeknight or for a casual small bites get together on a Saturday night when we can all pretend that Monday morning is so very far away. We'd sit out on the front porch in the lovely weather we've been having in North Carolina lately, or we'd set up shop at the (very informal) dining room table and chat as we played a fun game of cards and had a light Spotify playlist playing in the background (windows open of course).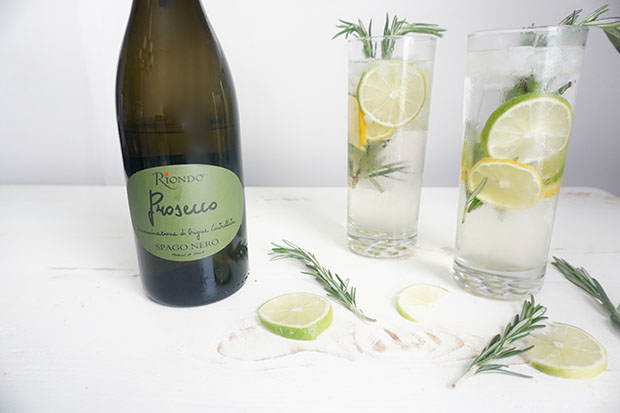 I would serve Riondo Prosecco with my small bites because I don't believe that you have to be celebrating a special occasion to have some bubbly. Riondo is my preferred alternative to those classic cocktails and wine that you may be used to having at gatherings! There's something about Riondo Prosecco Cocktails that says, "Let's sit in the breezy cool summer outdoors under the stars and search for fireflies while we toast to the absence of electronics and the complete enjoyment of the company we keep."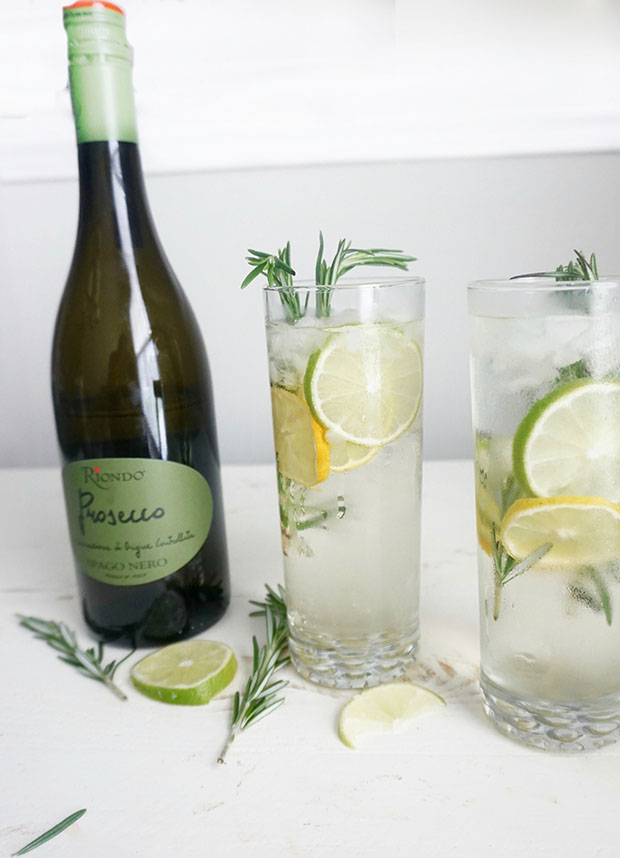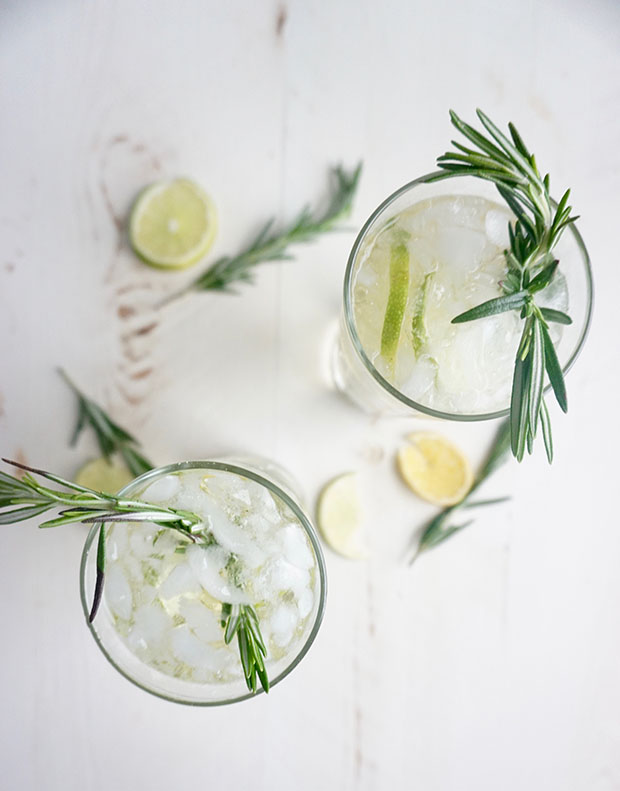 Can you imagine caprese bites, meatballs on a stick with a marinara dipping sauce, goat cheese bruschetta and a light garlic and olive oil pasta? Because I can and you're all there! I'm Italian and so an Italian-themed night with friends is pretty much second nature to me. This Prosecco is an authentic Italian import beverage and would be front and center among the tasty treats.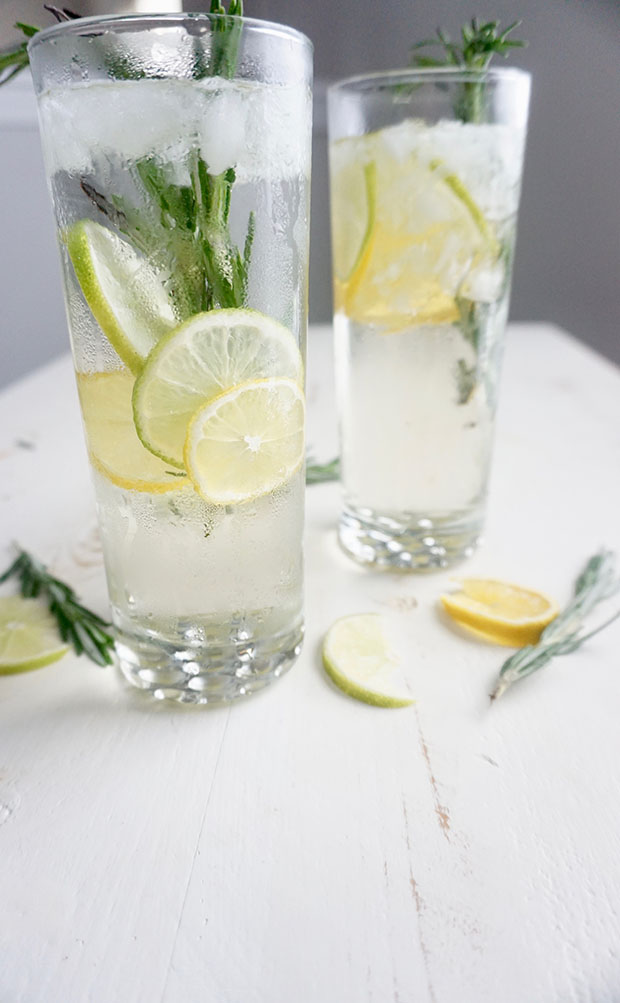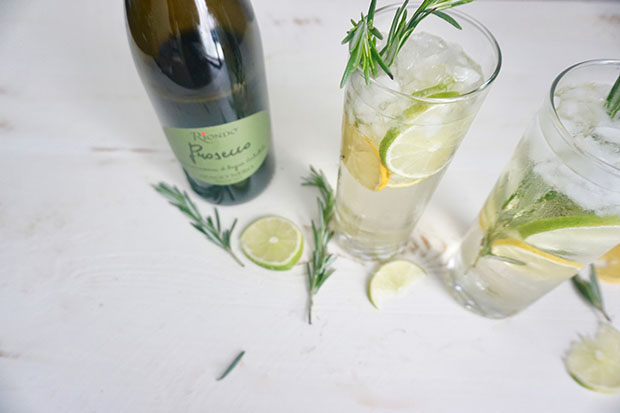 I may really throw you off here, but did you know that peak citrus season is in the cooler months? Just a little fun fact for you, but it doesn't change the fact that citrus, like lemon and lime, are consumed year-round and definitely in the middle of summer when you are looking for something cool and refreshing!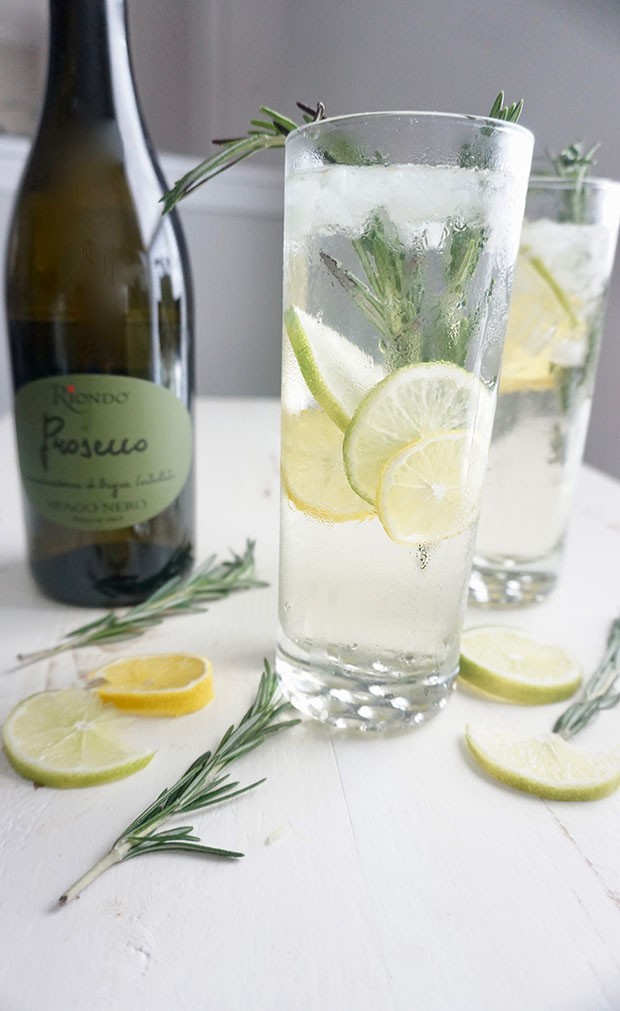 Riondo makes life (and citrus) a little more bubbly! In today's recipe I used juice from both a lemon and a lime, made a rosemary simple syrup, added some gin and a lot of Prosecco and was very much okay with being the taste tester. The drink is cooling and, yet, warm from the rosemary herb. It's slightly tart and something you can casually sip on whenever you so please. Your friends will want to come over all the time after you make this cocktail.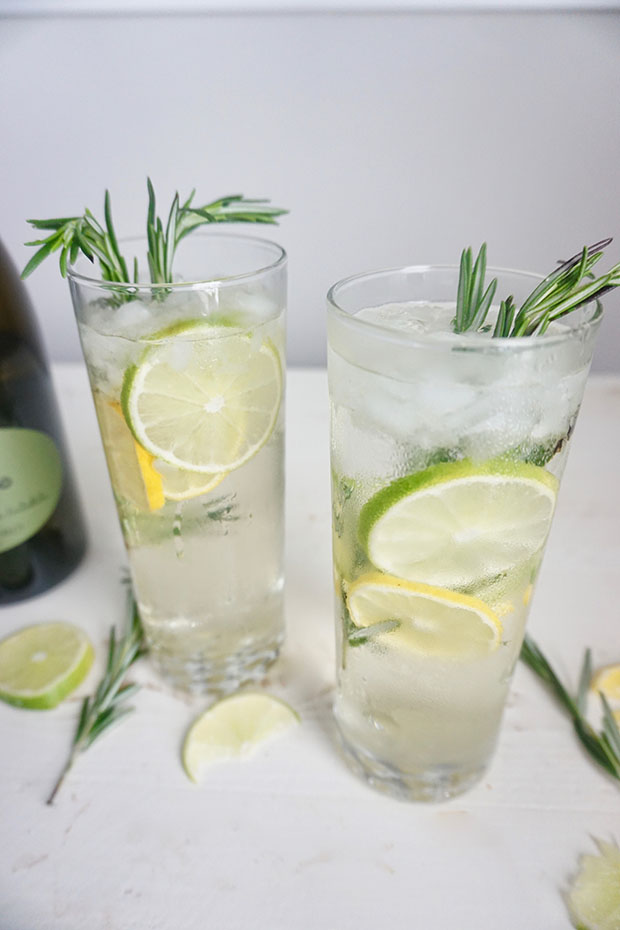 Speaking of friends, do you ever see a country displayed on TV shows or in movies or, more likely, on social media and think, "I bet I could live there forever and make a lot of friends and life would be grand"? I feel that way about Italy. I think of all the pasta, pizza and cheese I'd eat (my main food groups) and all the sparkling wine I'd have while enjoying the art of people-watching at my favorite spot. I'd visit the northeast Veneto region of Italy where the glera grapes for this Prosecco are grown, and I'd sit in that vineyard and have some of this light, fruity, crisp sparkling wine.
Can you picture it? Riondo Prosecco and this cocktail took me there. It's Italian for Summer and it'll take you there too.
Cheers!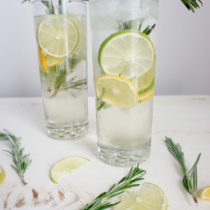 Rosemary Citrus Prosecco Cocktail
Ingredients:
1/2 cup sugar
1/2 cup water
1 rosemary sprig, plus more for garnish
1 cup Riondo Prosecco
1/4 cup gin
Juice of 1 lemon
Juice of 1 lime
Directions:
In a small saucepan set over medium-low heat, combine sugar, water and rosemary sprig. Stir occasionally until sugar is dissolved and you've made a rosemary simple syrup! Allow to cool completely, then remove and discard the rosemary.
In a cocktail shaker, combine Riondo Prosecco, gin, lemon juice, lime juice, and the cooled rosemary simple syrup. Shake to combine and pour into glasses. Garnish with rosemary sprigs and lemon and lime slices.
Trackbacks/Pingbacks

Leave a Comment