Italian Salad with Homemade Italian Dressing
This shop has been compensated by Collective Bias, Inc. and its advertiser. All opinions are mine alone. #BaronessPatches #CollectiveBias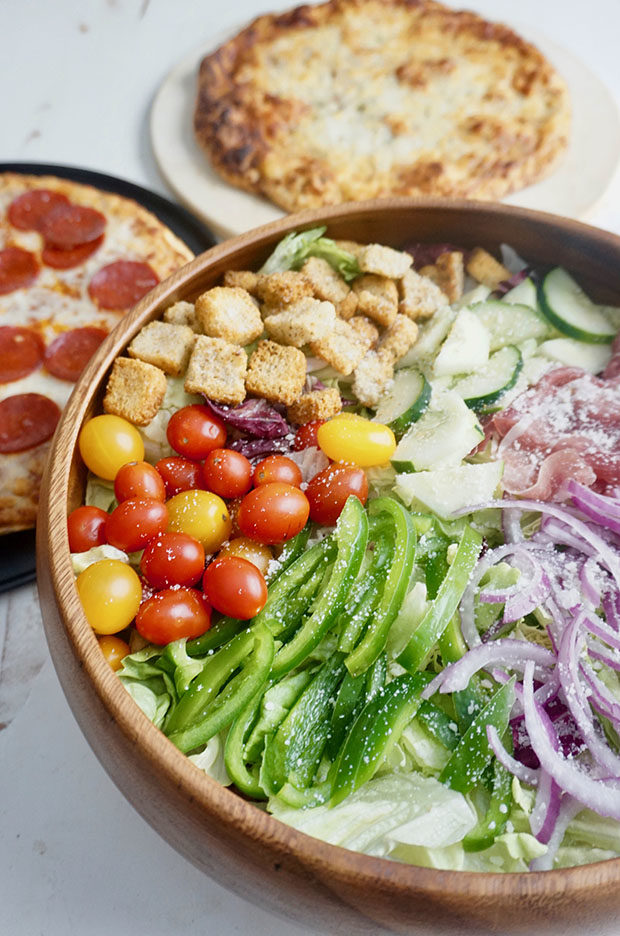 I'm going to start with something you're going to love! Do you want the opportunity to win exciting prizes? Check out the sweepstakes! —> #BaronessPatches #Sweepstakes (8/10 to 9/7)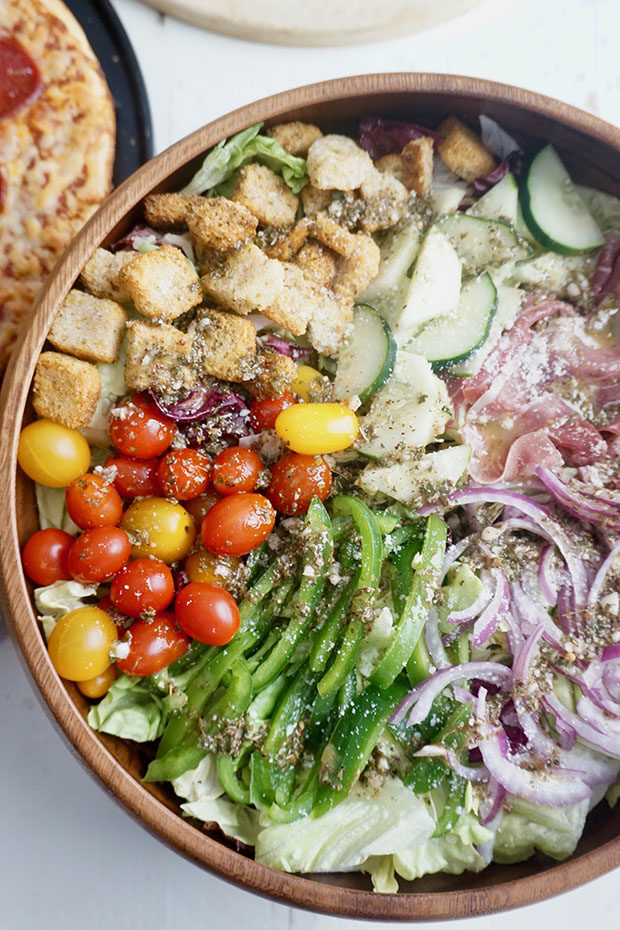 Now, let's talk about a real life situation. I made these pizzas and an Italian salad with homemade Italian dressing after I got home from my 8-5 job. I walked into the house, completely prepared for my son and husband to be playing in the living room and for Max to jump up and want to see me after a day apart. Which is always, always great, but have you ever wished you could have just 20 minutes to get dinner together and take your heels off before jumping into mommy duties?
Yeah, me too.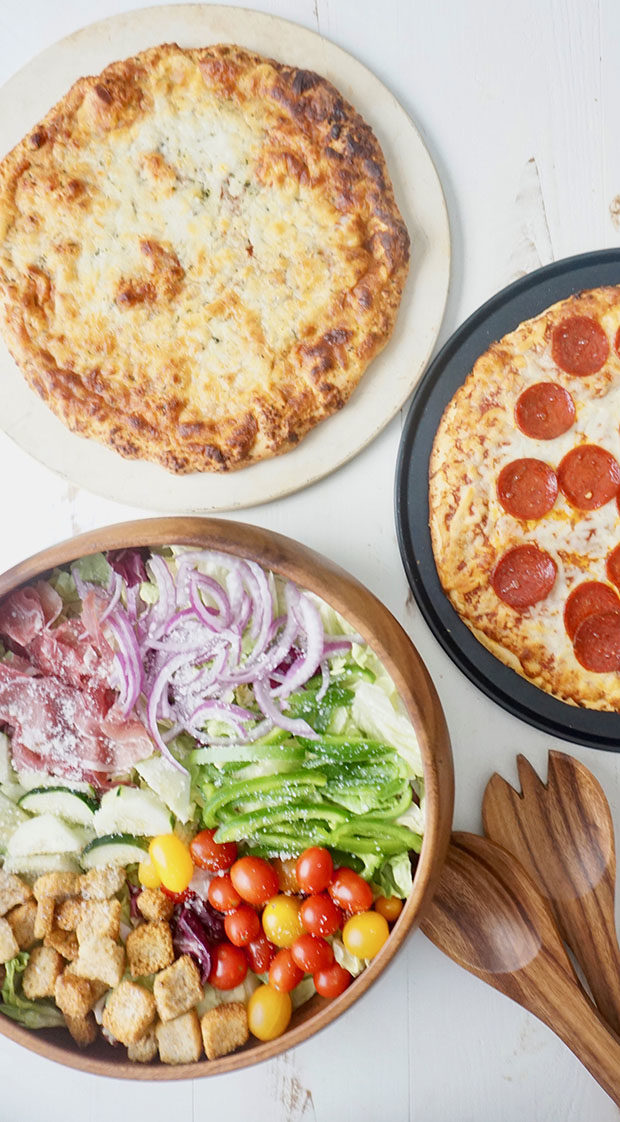 So, I walk in the house and was surprised to find that it was quiet. 100% completely quiet and I wondered, is everything okay? My husband's car is in the driveway so they are here, right? I crept upstairs to find my husband taking a nap in our room with the video monitor on the nightstand next to him, focused on a sleeping 1 year old. Glorious, time to prepare dinner.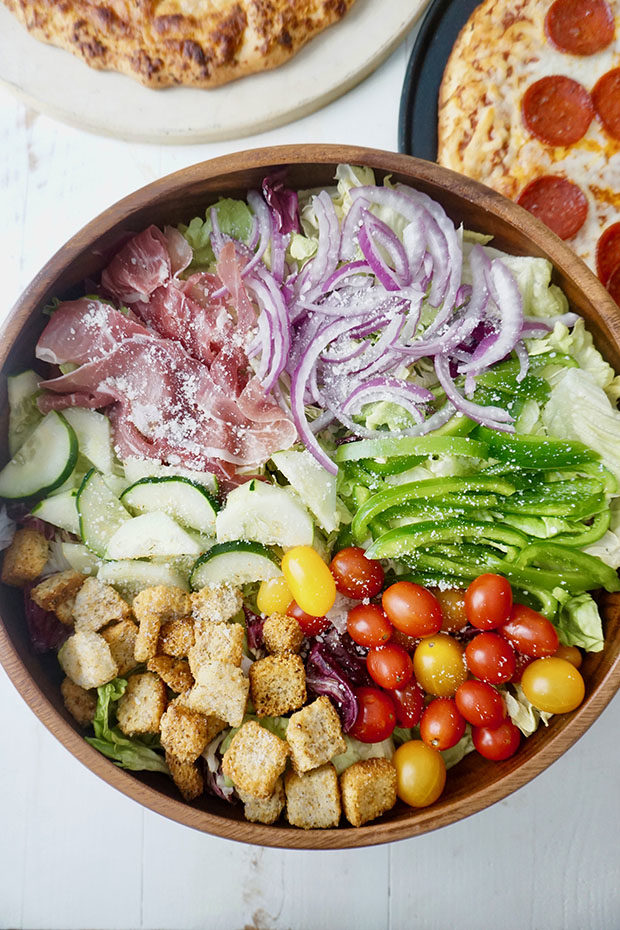 This time around I was lucky. Usually, mealtimes are completely chaotic. Red Baron is now showcasing the Baroness because motherhood is not easy and we should all embrace the imperfections and messes and realities of our wonderful, busy lives! I love the message here because no life is perfect and the Baroness is connecting with and celebrating the moms who feel empowered by their decision to not worry so much about perfection, but instead enjoy the humor in our everyday.
(If you want to take a personality quiz as a fun activity to help you identify with the Baroness, check out the "What's Your Baroness Patch")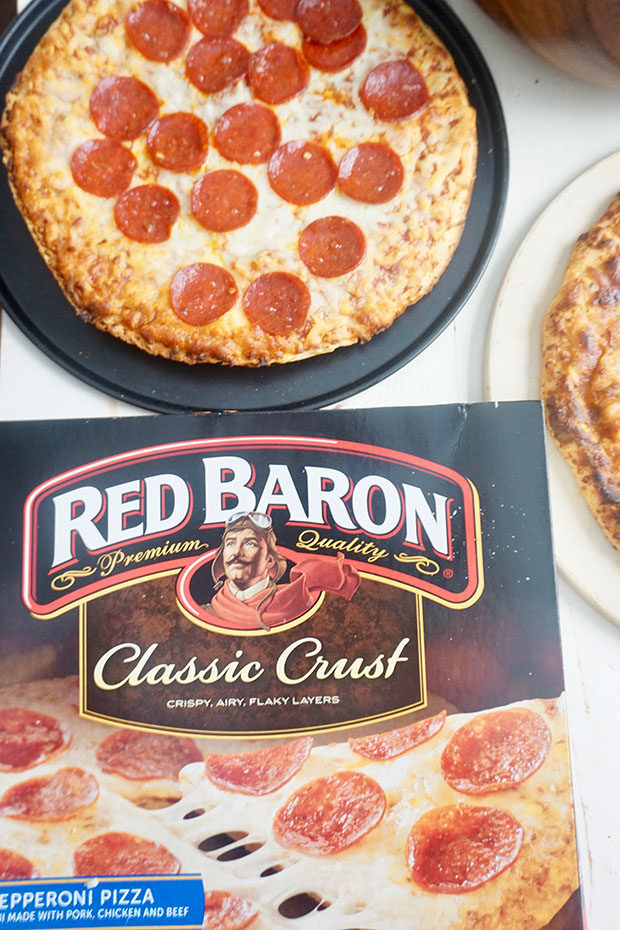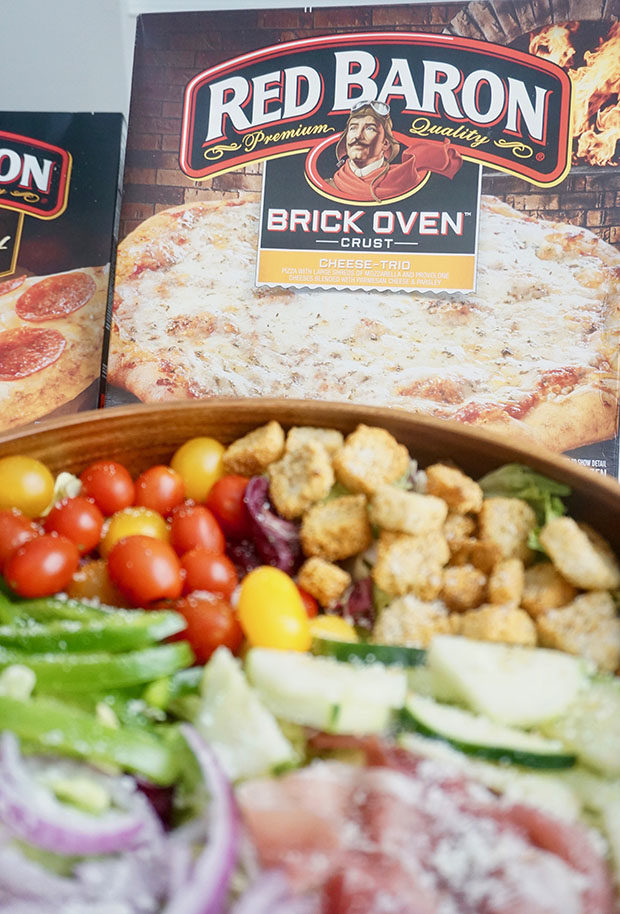 A way everyone can do this is by preparing a fast and easy dinner that the whole family enjoys and where you aren't worried about pizza crumbs and grated cheese that's somehow strayed off your plate. More than anything else, I want to enjoy the time I have with my family as we are winding down for the evening. Sometimes there is food throwing and temper tantrums from our little one so if I can make something I know he likes, that's a win. For this meal, we had the Red Baron® Classic Crust Pepperoni and the Red Baron® Brick Oven Cheese from Walmart. (You can also save $.75 with Ibotta when you purchase two of these pizzas!)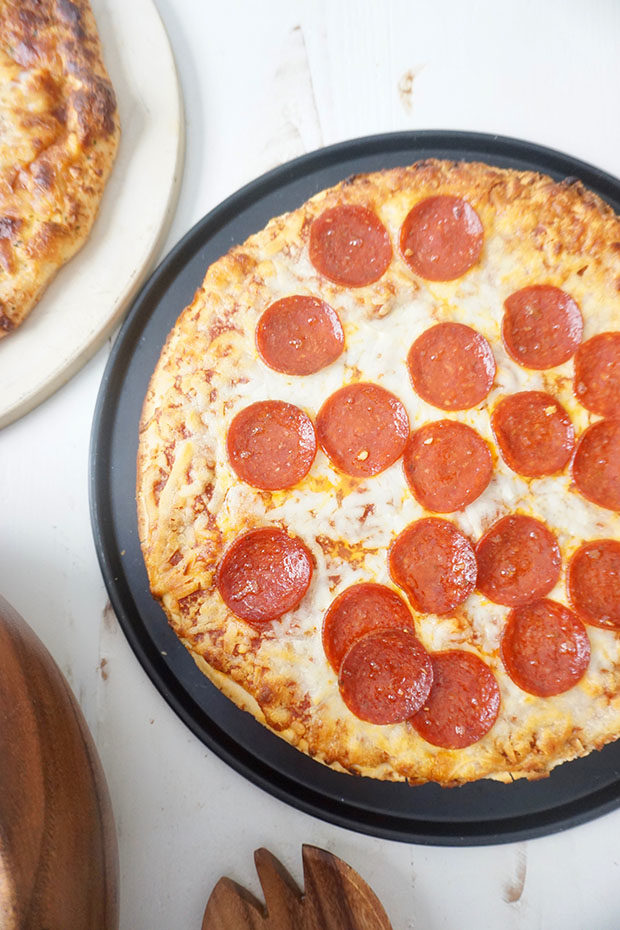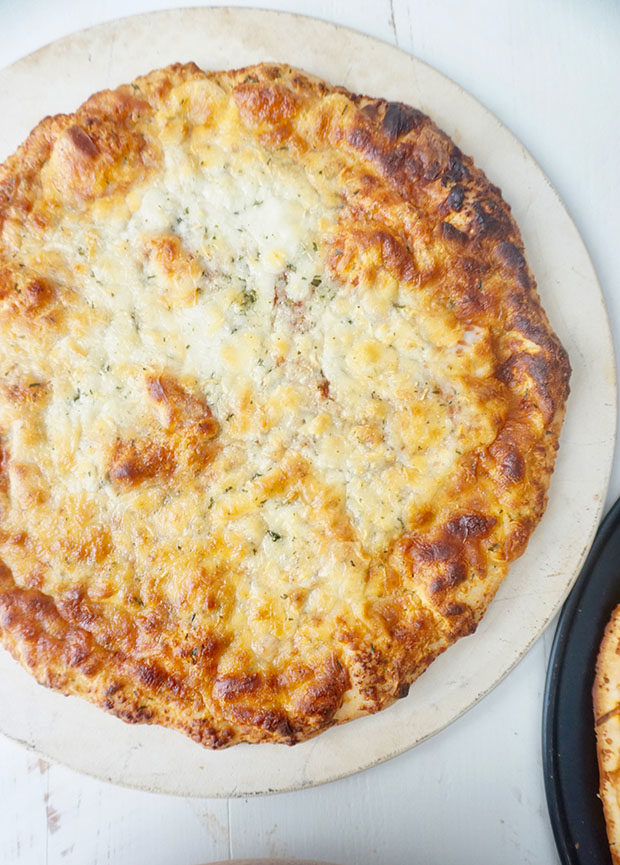 Of course, if I'm going to make pizza, I want something light to go along with it which is where this Italian salad comes into play. I've also made a homemade Italian salad to go with it. This salad is a mix of butter lettuce and radicchio topped with cucumbers, tomatoes, red onion, green peppers, prosciutto, croutons and a sprinkle of Pecorino Romano cheese.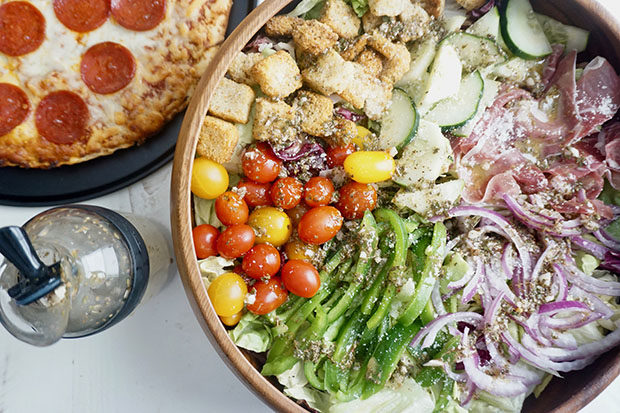 The homemade Italian dressing is herby and garlicky and full of acid, but the beauty of it is that you can tone down the herbs or bring more acid into it. Whatever your preference may be, you can make it happen.
This is also a great salad to share with friends or family who may be coming over for a simple meal at your home.
Just remember to enjoy. Enjoy your family, friends, husband, wife, children, and remember to sometimes make it easy on yourself. Motherhood is hard and you deserve a break too!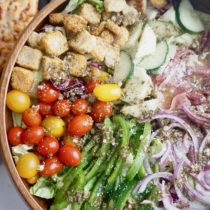 Italian Salad with Homemade Italian Dressing
Ingredients:
2 cloves garlic, minced
Juice of 1 lemon
2 tablespoons water
3 tablespoons red wine vinegar
1 tablespoon dried oregano
1 tablespoon grated Pecorino Romano cheese
1/2 tablespoon dried parsley
1/2 teaspoon dried basil
1/4 teaspoon salt
1/4 teaspoon black pepper
Pinch of red pepper flakes (optional)
1/2 cup + 2 tablespoons extra-virgin olive oil
Directions:
Add all of the ingredients except the olive oil in a shakeable salad dressing maker; shake together to combine.
Drizzle in olive oil, using a mini whisk or fork to emulsify (combine oil and vinegar, basically).
Give the container one last good shake and pour over your favorite Italian salad!
I tend to make a very "herby" dressing because I love thick dressings full of flavor, but you can easily tone down the amount of herb or just increase the amount of liquid, like water to thin it out, of more vinegar or lemon juice if you love acid!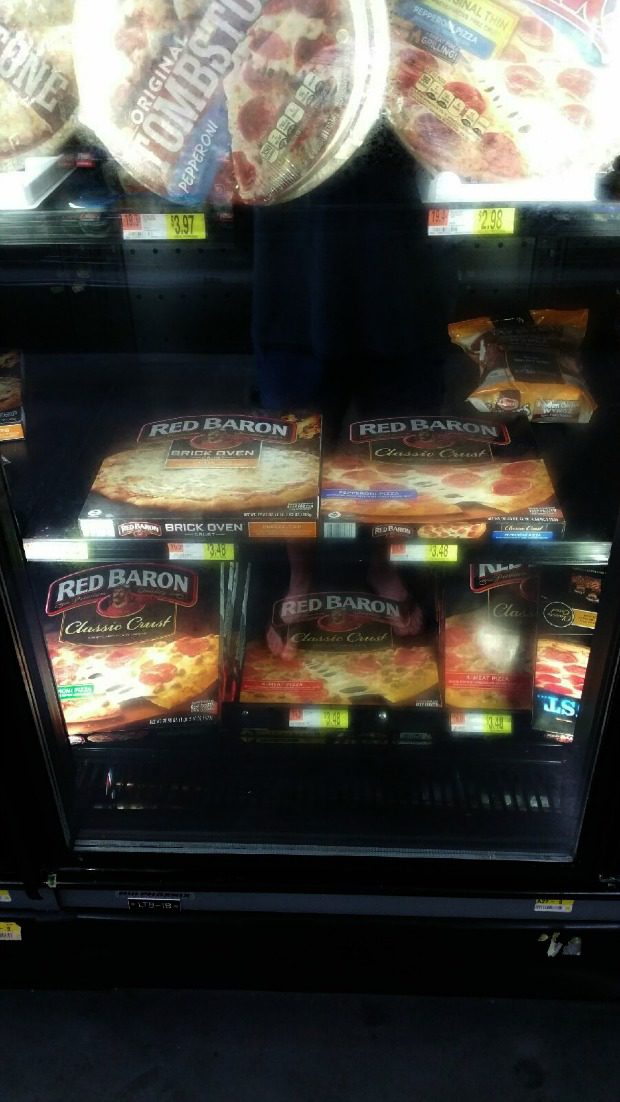 3 Responses to "Italian Salad with Homemade Italian Dressing"

Trackbacks/Pingbacks

Leave a Comment