Our First Snow!
And I don't mean our first snow this season, though there is that.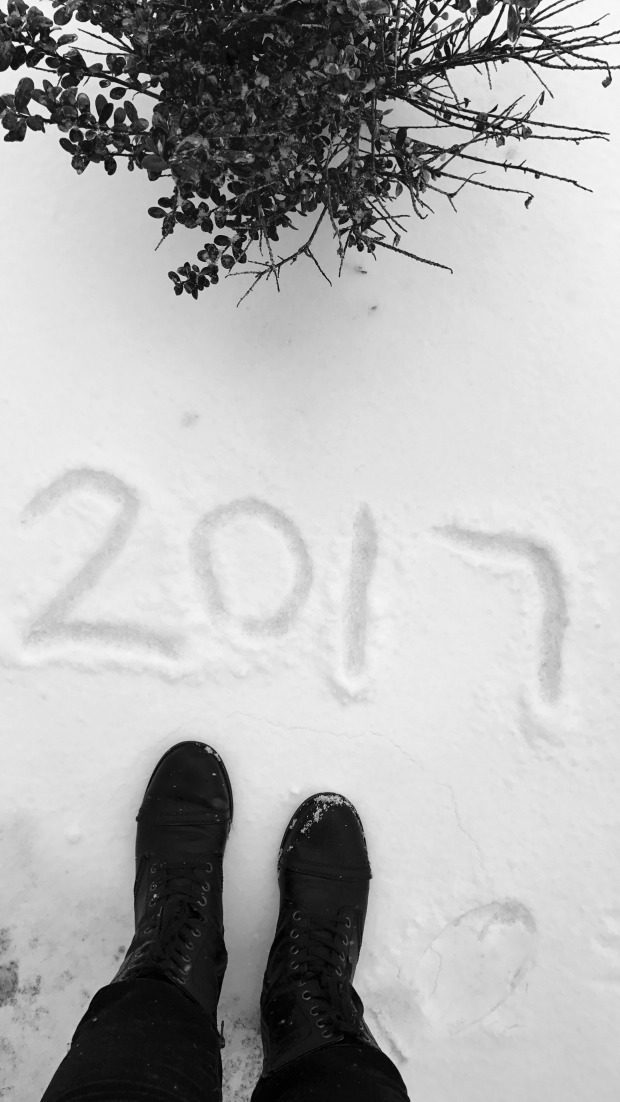 This past weekend was the first time I've seen snow. Ever.
Okay, let me clarify because every time I made that statement from the moment snow was in the forecast I got my statement repeated back to me in the form of a question. "You've never seen snow?!" And then, because I don't want to be a liar, I explain that my family took me to South Dakota during the winter when I was two so technically that counts as seeing snow though it doesn't really count.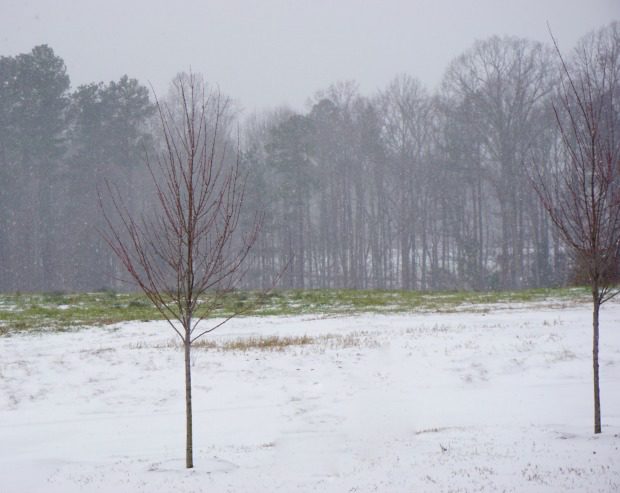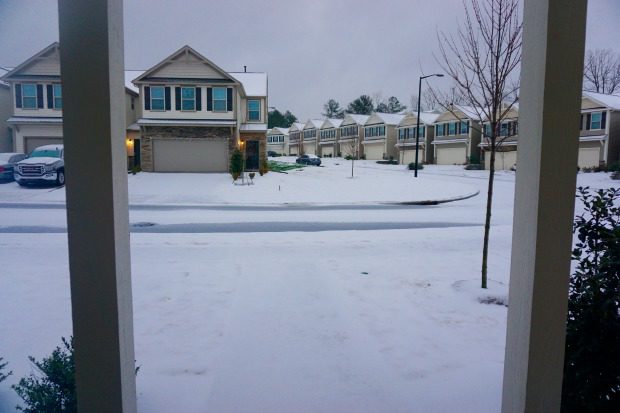 I'm pretty sure I was annoyingly excited the whole week leading up to snow fall. I annoyed myself, anyway.
The snow came Saturday around 11pm and I spent the next hour spending brief moments outside. My thin blood couldn't stand more than a few minutes at a time. The next morning when I woke up the whole landscape was completely covered in white. It was beautiful! I walked out in it and quickly learned how exactly snow forms under your feet and I almost fell several times. I also went outside every chance I got!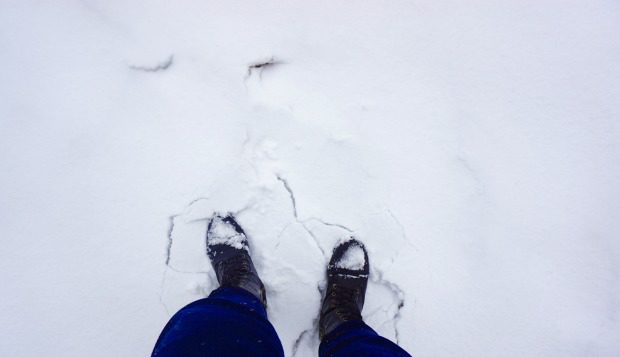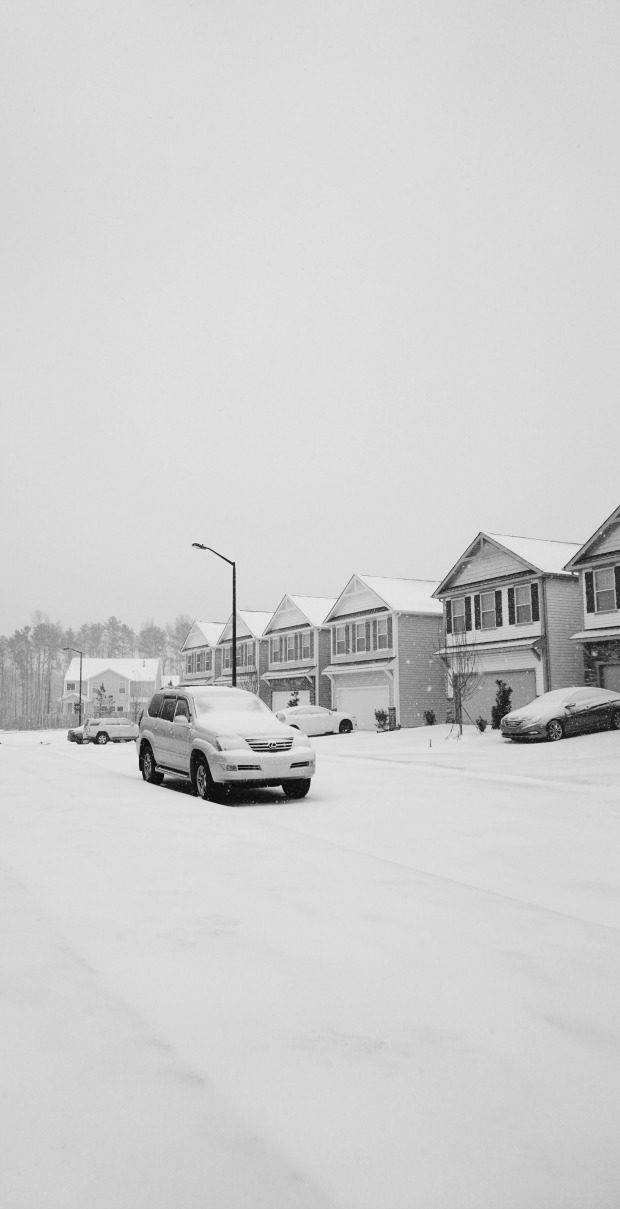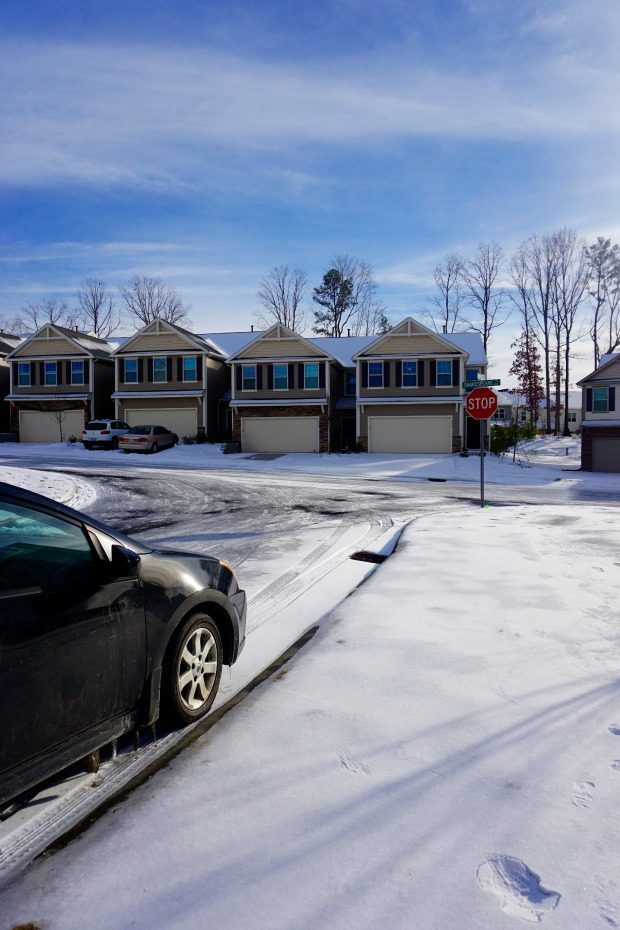 Bits didn't like the winter wonderland at first, but by the third trip outside she was running around and pretty excited about the new texture under her paws. I loved seeing her many paw prints in the snow! I didn't take Max out though. We don't have proper attire for him in such low temperatures (we were mostly in the teens) so he stayed inside in the warmth and basically missed out on a lot of fun. Sorry, boy.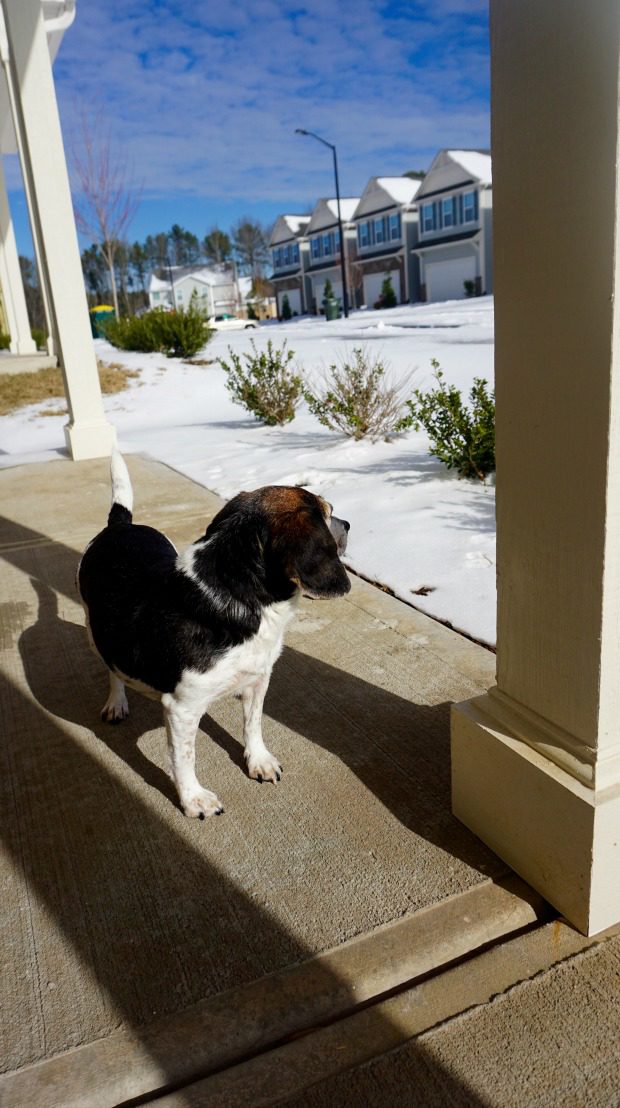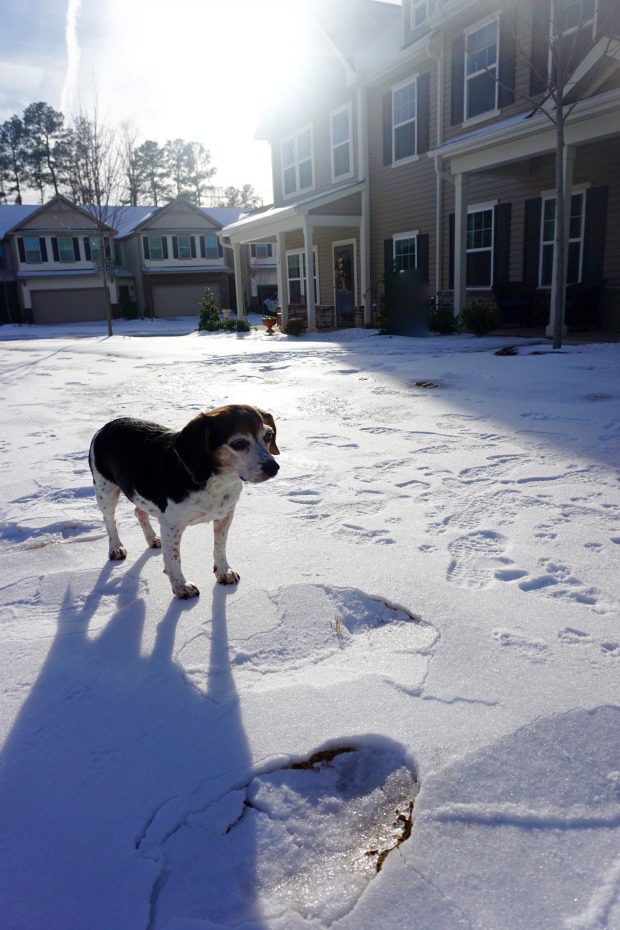 The continuation of below freezing temperatures meant snow didn't melt too quickly and we had a lot of thick ice everywhere. It also meant my first (and then what turned into my second the next day) snow day working from home!
Of note:
Mike walked outside in flip flops in 20 degree weather. Smart. When he went out in flip flops a second time, he slipped and fell on the ice. It seems he was being taught a lesson, primarily that we aren't in Florida anymore.
I started watching Gilmore Girls. It seemed the perfect thing to do.
I made Marcella Hazan's tomato sauce and it was perfection. Also seemed like the perfect thing for a cold day.
My thermal leggings and moccasin slippers were put to good use.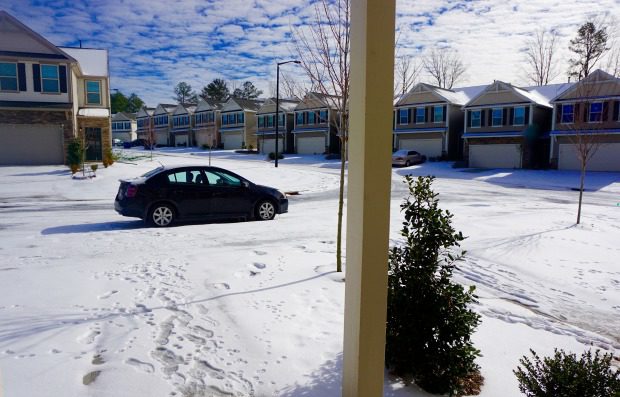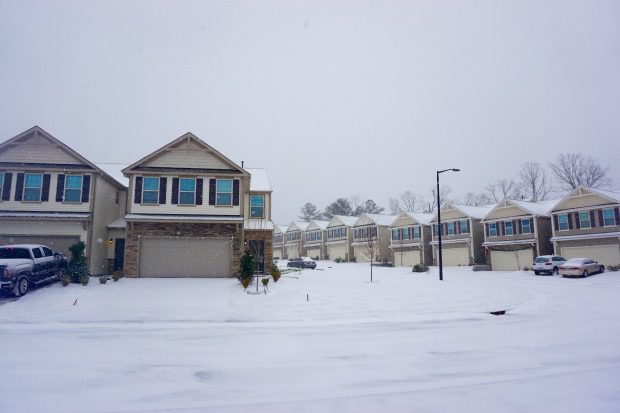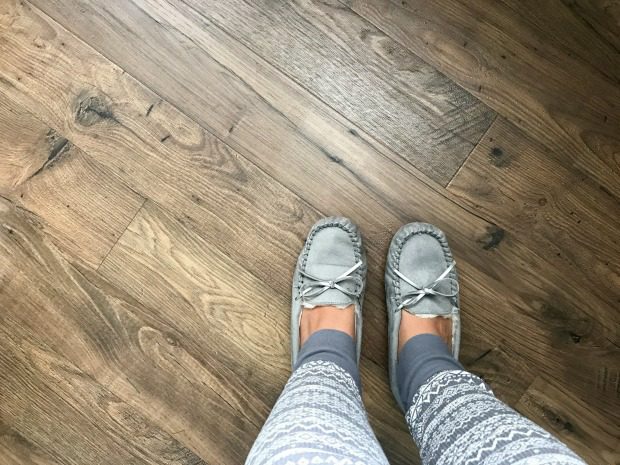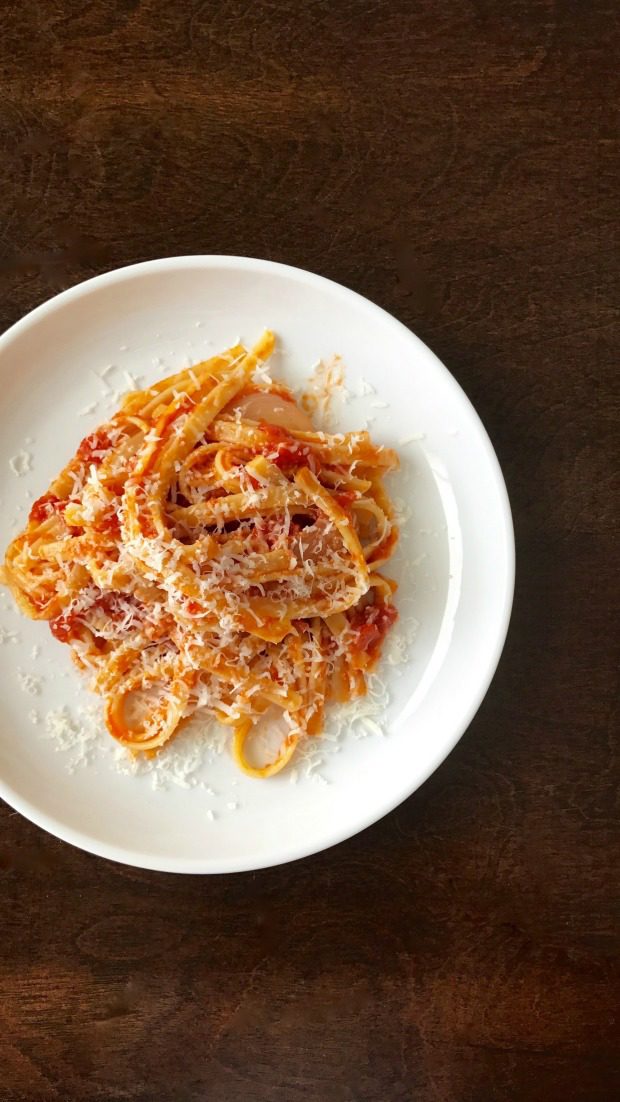 I can't wait until the next snow!
Leave a Comment