National Watermelon Day | Mascarpone-Filled Watermelon Squares
What's the one fruit that comes to mind when you think of summer? Okay, let's me real, there are probably a lot of different fruits that come to mind, but one of the more popular ones has got to be watermelon. It's the classic summer fruit for outdoor parties, cocktails, and these beautiful snacks.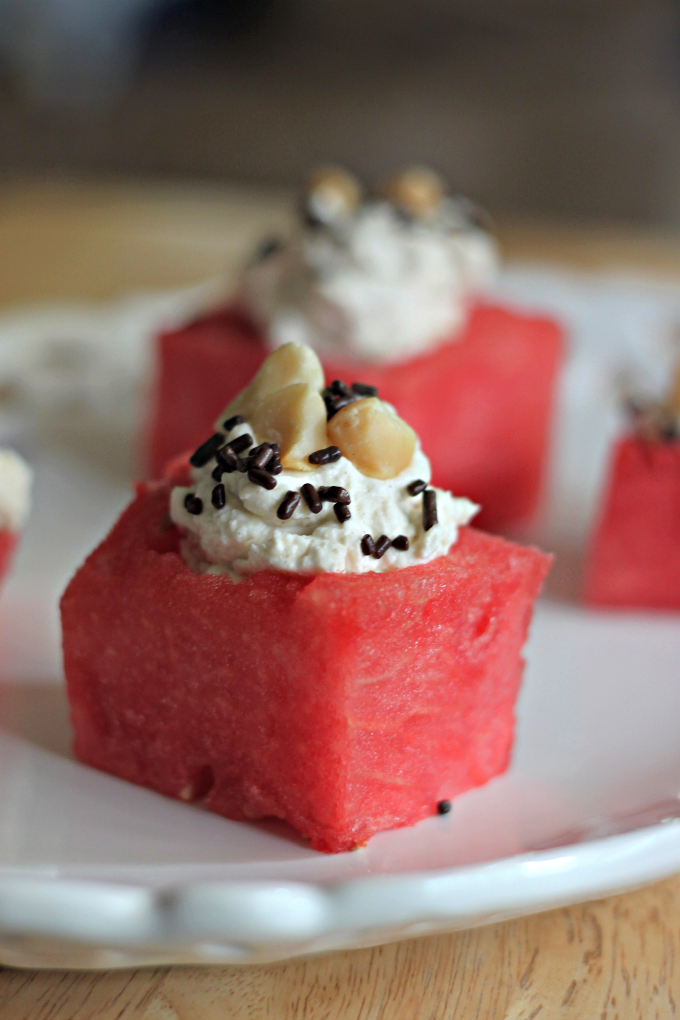 National Watermelon Day came at a perfect time, or maybe it was the other way around, because not that long ago I saw an episode of Giada at Home where she was making these watermelon squares. I've altered her recipe very little because it just seemed too perfect to change completely.
I never thought that cheese and watermelon would go well together. I mean, ick, right? But, you guys, it's awesome! I really enjoyed these watermelon squares, but I have to admit the struggle I went through to cut the squares correctly. I bought a quarter watermelon so to cut into squares was strategic, kind of. Anyway, I got it to work and voila!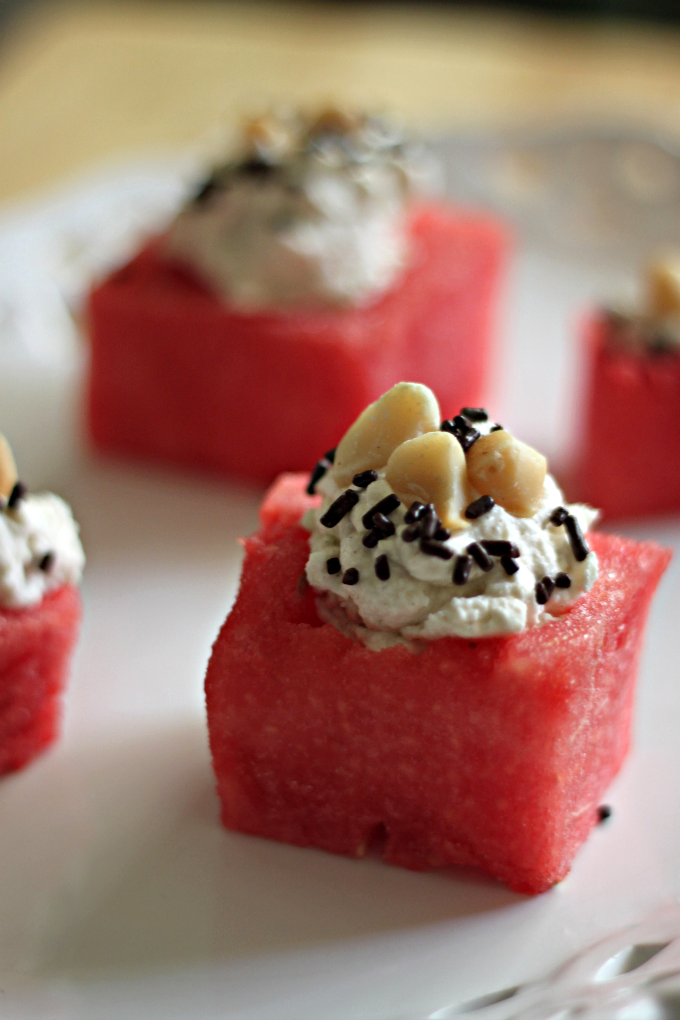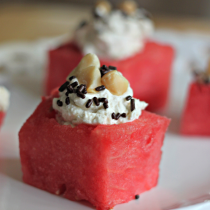 National Watermelon Day | Mascarpone-Filled Watermelon Squares
Ingredients:
Watermelon, cut into cubes
1 cup heavy cream
8 ounces mascarpone cheese
1/4 tsp vanilla
Juice of 1 lime, divided
Zest of 1 lime
1 tsp agave nectar
Chocolate sprinkles
Macadamia nuts
Directions:
Using a melon baller, scoop out the center of each watermelon cube. Set the scooped ball side for snack, or to freeze. After scooping, set cubes scoop-side down onto paper towels to drain.
In the bowl of a stand mixer, combine heavy cream, mascarpone, vanilla, agave, lime zest, and lime juice from half a lime. Mix until thick with hard peaks.
Squirt the other half of the lime over the watermelon cubes. Fill the hole in each watermelon square with the cream mixture. Top with chocolate sprinkles and macadamia nuts.
Tomorrow: National Chocolate Chip Cookie Day
Leave a Comment