National Ice Cream Sandwich Day | Cookie Dough Chocolate Chip Sandwich
Remember when I made these ice cream sandwiches with wafer cookies? Granted, I think these look great, but too often you want to have some ice cream sandwiched in between two cookies (oh, is that just me?) and to compose one can get totally messy. To scoop it out of the carton and then press down the ice cream to spread it around the cookie, all while working fast enough to prevent melting, isn't always an easy task.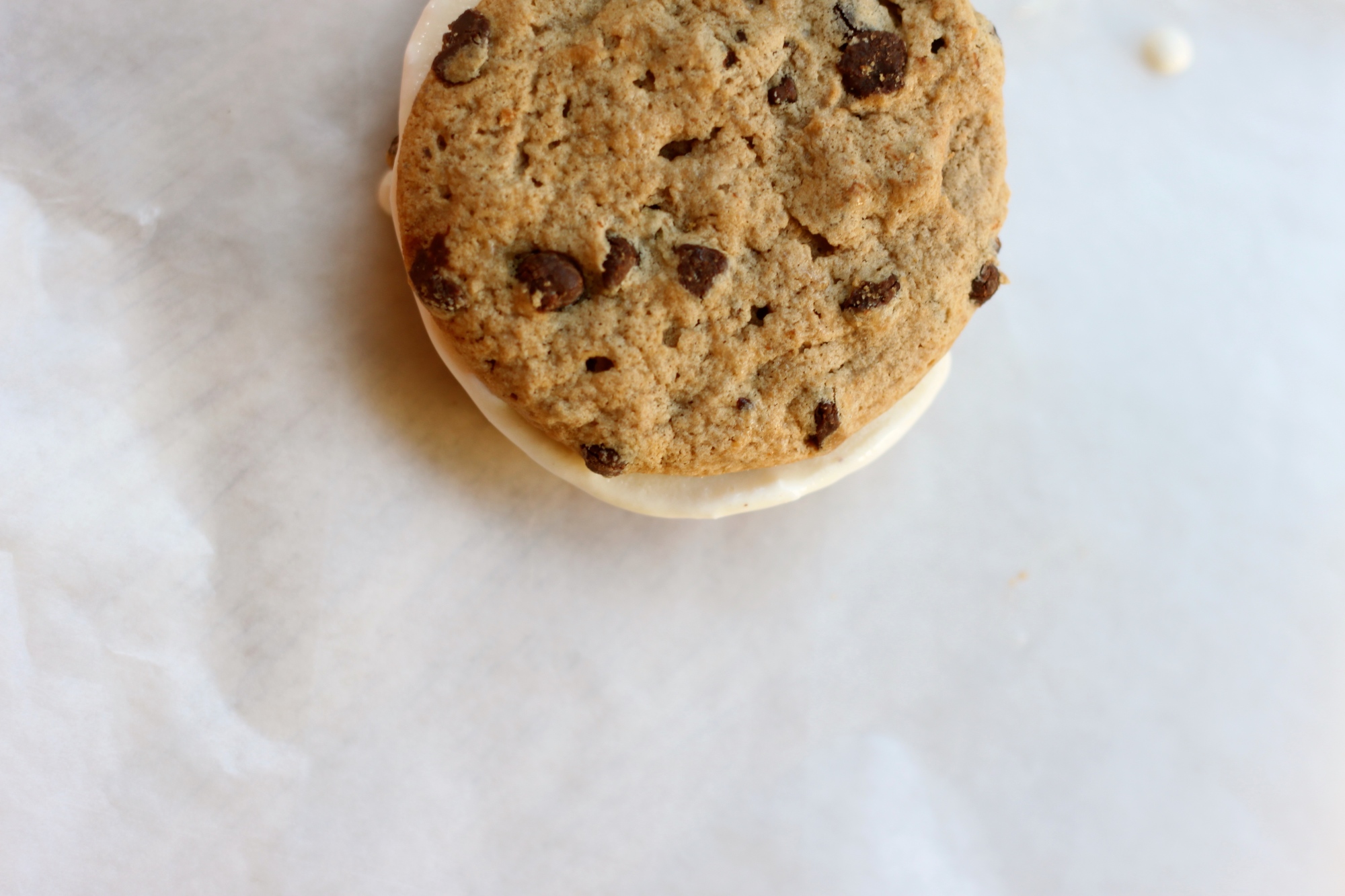 So basically whoever came up with the easy easier ice cream sandwich method of cutting off the bottom of a pint, unwrapping it, and placing in between two cookies is a semi-hero. And that's what I did for National Ice Cream Sandwich Day: "create" an ice cream sandwich that isn't really a recipe so I won't include one at the bottom. Just take a pint of your favorite ice cream (I used Chocolate Chip Cookie Dough, although by this time, the dough parts were all dug out and eaten by yours truly), cut off the bottom inch of the pint, take off the paper (this can sometimes not be so easy), and place that beautiful disk of ice cream in between your favorite cookies (I used Publix's Chocolate Chip).
Make sure you cut with a serrated knife! It'll make it much easier on you.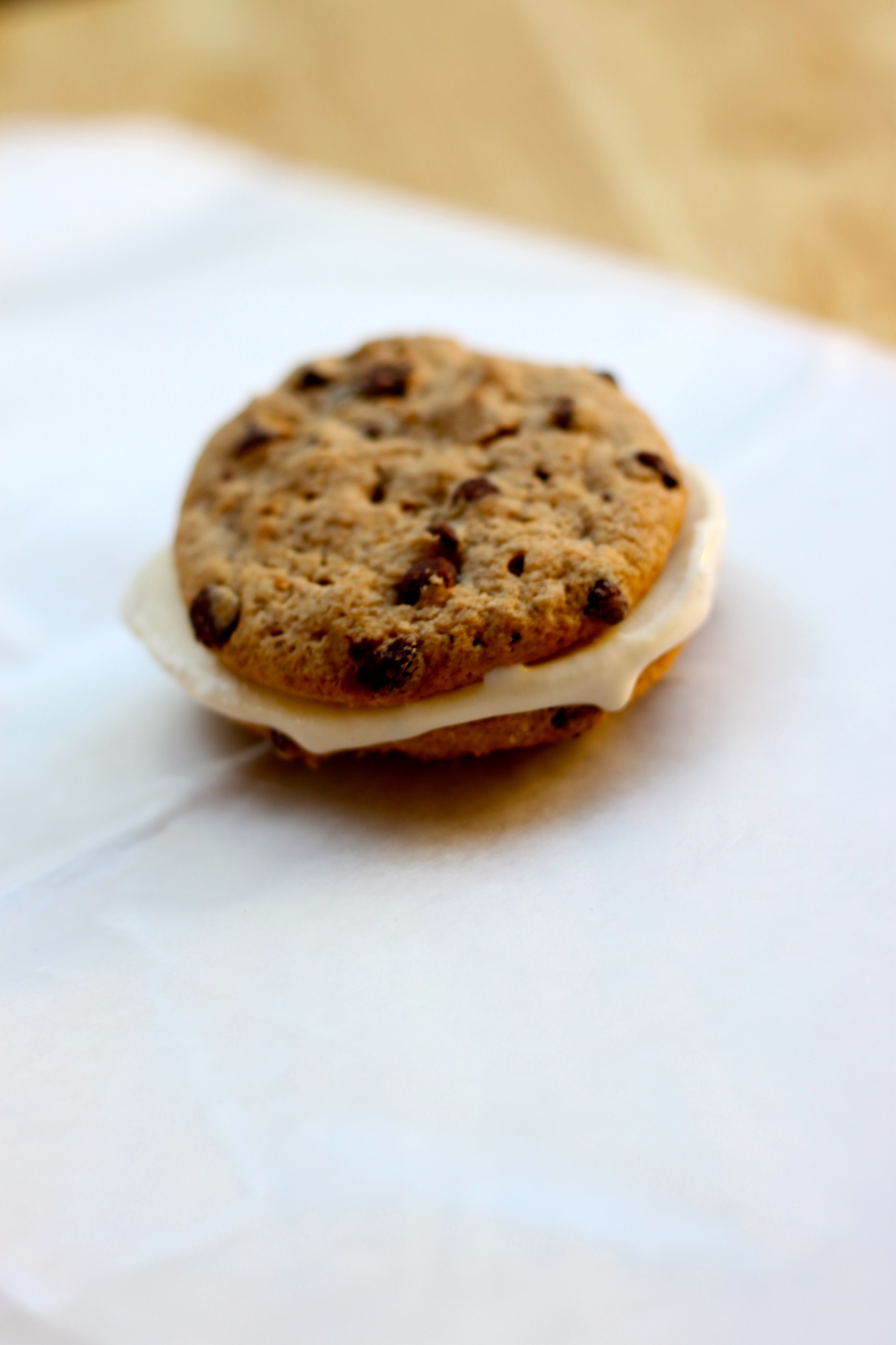 Prior: National IPA Day (Jai Alai Chicken Drumettes)
Tomorrow: National Watermelon Day (Mascarpone-Filled Watermelon Squares)
Leave a Comment