National Water Day | Basil Lemonade
It's National Water Day, a day to celebrate the drink I am not a fan of, but am supposed to drink more of. Bah.
I could have made a lot of things for today, but I chose lemonade. It's either very hot, or the perfect weather here in Florida lately, and I couldn't think of a better drink to refresh with than lemonade.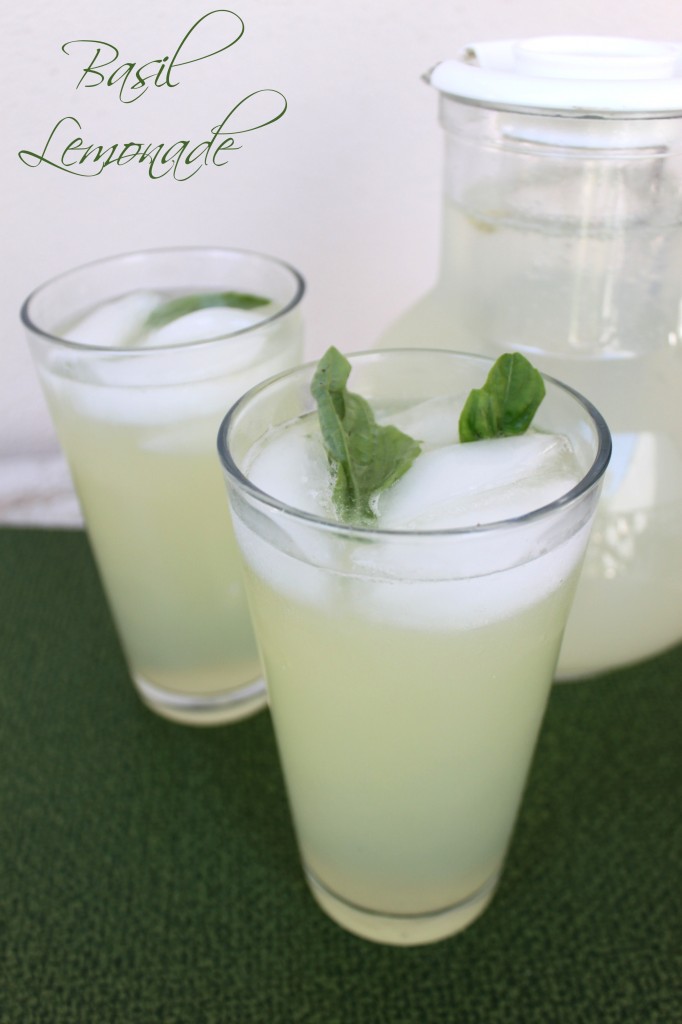 Of course, lemonade is great on its own, but why not infuse the simple syrup with basil? It's a great combo!
If you really want to get jiggy with it, add some vodka. 😉
Either way, you'll find yourself digging through your entire house for a water bottle so you can fit it with this stuff before heading to the movies. Or maybe that's just me.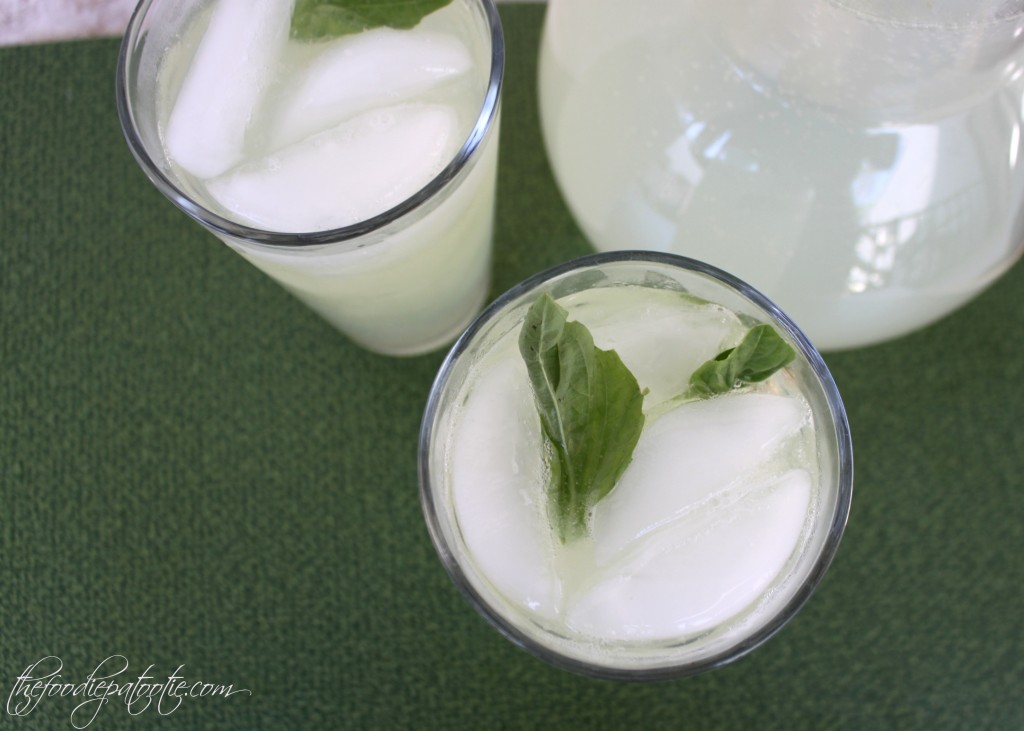 National Water Day | Basil Lemonade
Recipe Type: Drinks
Author:
Prep time:
Cook time:
Total time:
Serves: 6
Ingredients
1 bunch fresh basil
2 cups sugar
1 cup water
2 cups fresh lemon juice
3 cups cold water
2 cups sparkling water
Instructions
In a saucepan, combine basil, 2 cups sugar, and 1 cup water, simmering for about 5 minutes, or until sugar is dissolved. Cool, remove the basil leaves and set aside.
In a pitcher, mix lemon juice, 3 cups cold water, and 2 cups sparkling water together. Stir in the basil simple syrup mixture. Store in the refrigerator until ready to serve.
Add more cold water or sparkling water as needed to fill the pitcher.
Tomorrow: National Chip & Dip Day; National Melba Toast Day
Trackbacks/Pingbacks

Pingback: Ginger Basil Lemonade Beverage with Kool-Aid

Leave a Comment