National Sugar Cookie Day | Peanut Butter Sugar Cookies
I've said many times on this blog that desserts aren't usually my jam. I much prefer the savory variety of nearly anything.  Except…I really like sugar cookies, especially those ones that are topped with the colorful icing. (Because color makes everything better.)
But this isn't a post about colorful sugar cookies, even on National Sugar Cookie Day. This is a post about peanut butter cookies, or peanut butter sugar cookies.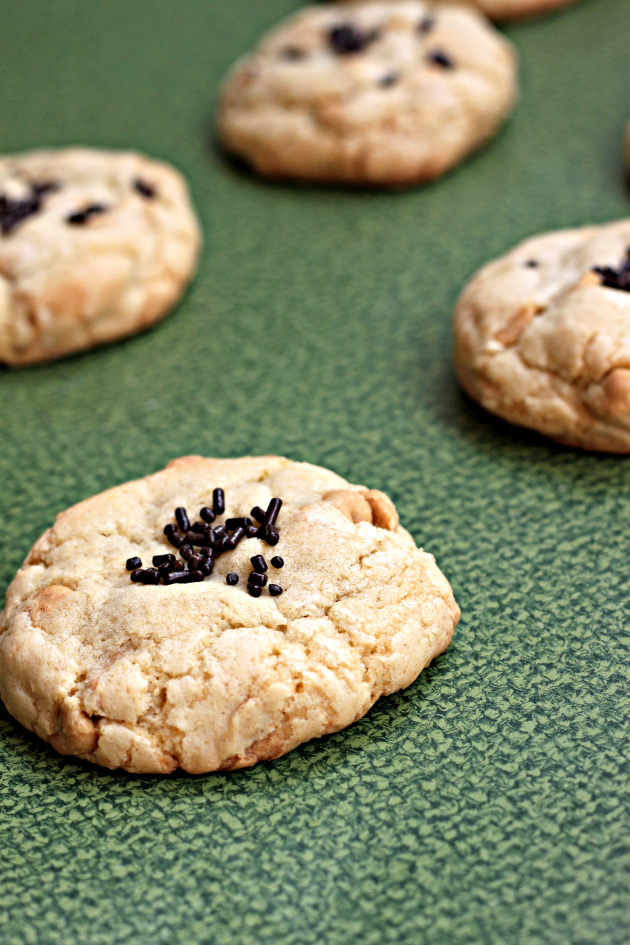 I'm lucky to even have some peanut butter sugar cookies to photograph for this post. My husband, after smelling the cookies and awaking from his nap, just kept eating them until I had to put the firm kibosh on further PB cookie consumption. Then, I distributed some cookies to my neighbor and the sweet older foreign lady at the end of the hall. When I was taking pictures outside, she came over to see what I was doing and though she can't speak English and I can't speak Chinese, we pretty much understood that she would like some cookies and I wanted to bring her some.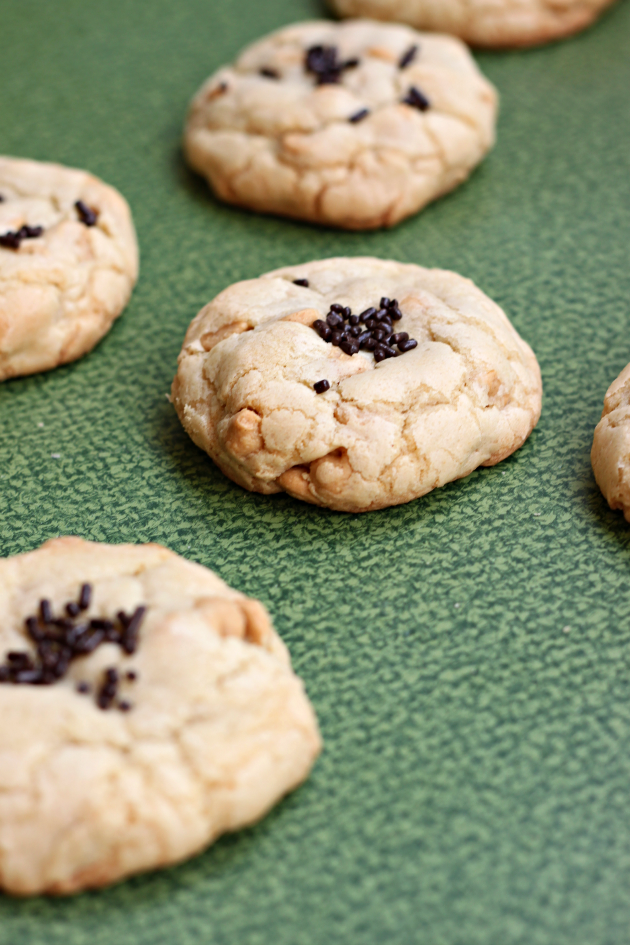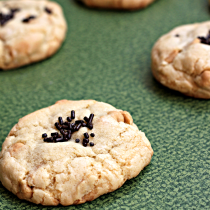 Peanut Butter Sugar Cookies
Ingredients:
1 large egg
1/2 cup unsalted butter, softened
1/2 cup granulated sugar
1/2 cup light brown sugar, packed
2 teaspoons vanilla extract
1 3/4 cups cake flour
2 teaspoons cornstarch
1/4 teaspoon baking powder
1/4 teaspoon baking soda
Pinch of salt
1 (10-ounce) bag Reese's Peanut Butter Chips
Directions:
In the bowl of a stand mixer, cream together the egg, butter, both sugars, and vanilla extract on medium-high speed until light and fluffy, about 5 minutes.
Add cake flour, cornstarch, baking powder, baking soda, and salt, scraping down the bowl and mixing on low speed until just incorporated, about 1 minutes.
Stir in the peanut butter chips.
Using heaping 2 tablespoons, create balls of dough and place at least 2 inches apart on a parchment-lined baking sheet. Flatten slightly, cover with plastic wrap, and refrigerate for at least 3 hours.
Preheat oven to 350*F. Bake for 8-10 minutes, or until edges have set and tops are just beginning to set.
Allow cookies to cool on the baking sheet for about 5 minutes before transferring to a wire rack to finish cooking.
3 Responses to "National Sugar Cookie Day | Peanut Butter Sugar Cookies"

Leave a Comment