National Spicy Guacamole Day | Spicy Guacamole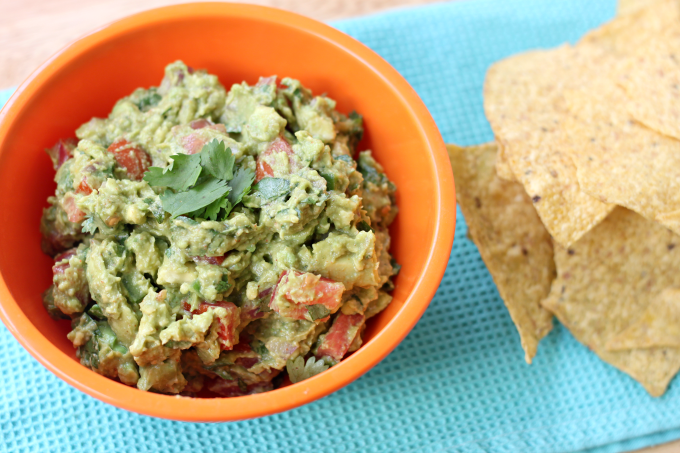 My favorite kind of party is the one that's very casual. The kind that doesn't involve dressing up or getting "ready", and there everyone is just sitting and hanging out, and of course, snacking on lots of finger foods. There doesn't have to be a lot of fanfare or preparation, it's just a time to hang out with friends without any real agenda except to have a good, relaxing time.
My go-to is my mom's spinach dip recipe – everyone always requests that I bring it, even those who don't enjoy spinach – but at my friend's Bonnie and Nick's house, you'll always find their spicy guacamole.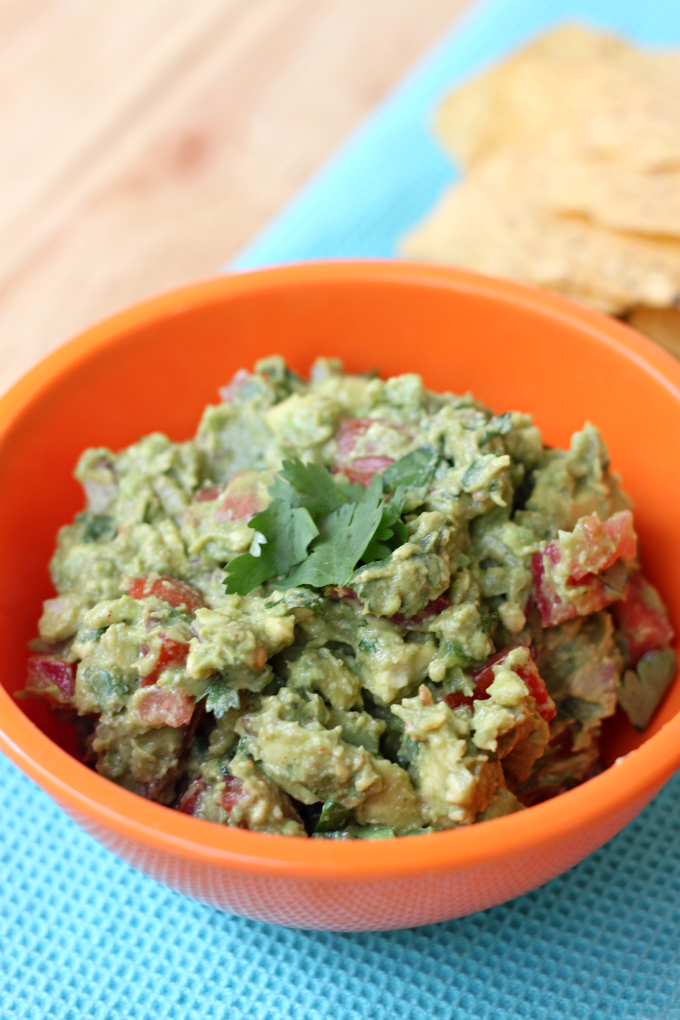 We all look forward to when the guacamole is ready, hanging out the kitchen like a bunch of moochers. Because, really, that's what we are…
And now, luckily, I have the recipe, bwahaha!
I actually made this batch a couple of months ago and enjoyed a bowl for breakfast with some tortilla chips. Guacamole for breakfast is like my new thing. If there's guacamole in my vicinity, I have to have it. It doesn't matter what time of day it is.
You'll feel the same with this recipe. Enjoy!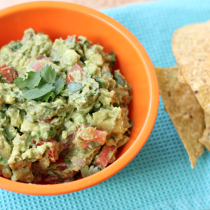 Spicy Guacamole
Ingredients:
3 Haas avocados, halfed, seeded and pieces scooped out
1 lime, juiced
1/2 tsp kosher salt
1/2 tsp ground cumin
1/2 tsp cayenne
1/2 medium onion, diced
1 jalapeno pepper, seeded and minced
2 Roma tomatoes, seeded and diced
1 Tbsp chopped cilantro
1 clove garlic, minced
Directions:
In a large bowl, place the scooped avocado pulp and the lime juice; toss to coat. Drain and reserve the lime juice after all of the avocado have been coated.
Add the salt, cumin, and cayenne, and mash with a potato masher.
Fold in the onions, jalapeno, tomatoes, cilantro, and garlic. Add 1 tablespoon of the reserved lime juice. Let sit at room temperature for 1 hour and them serve.
Trackbacks/Pingbacks

Pingback: Recipe Roundup for your Big Game Party

Leave a Comment