National Raisin Bran Cereal Day | Raisin Bran Muffins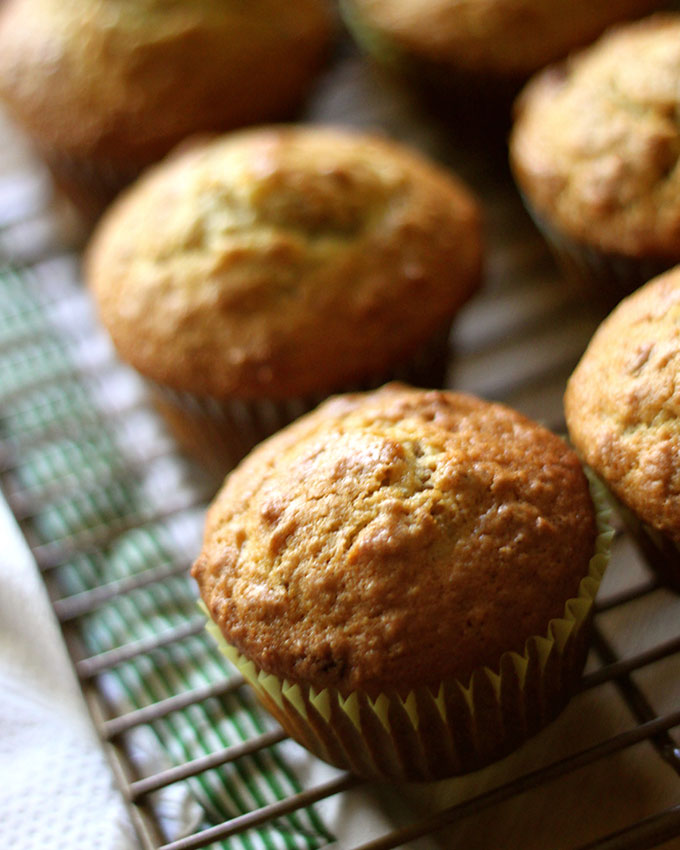 I stayed up all night watching New Girl because I'm a little more than obsessed and I cannot get enough of it. And normally, on weekend mornings, I made a breakfast of eggs, potatoes, some fruit, but this morning, guess what?, I'm watching New Girl again. And I'm not making eggs and potatoes because I'd much rather see where Jessica and Nick's relationship goes. This morning, I'm thankful for these muffins.
Done in no time flat the other night, I grabbed one of these, heated it up, spread on a teeny amount of butter, and ah, New Girl + raisin bran muffin heaven. In fact, an episode is on right now as I type this. And Schmidt is cracking me up, like usual.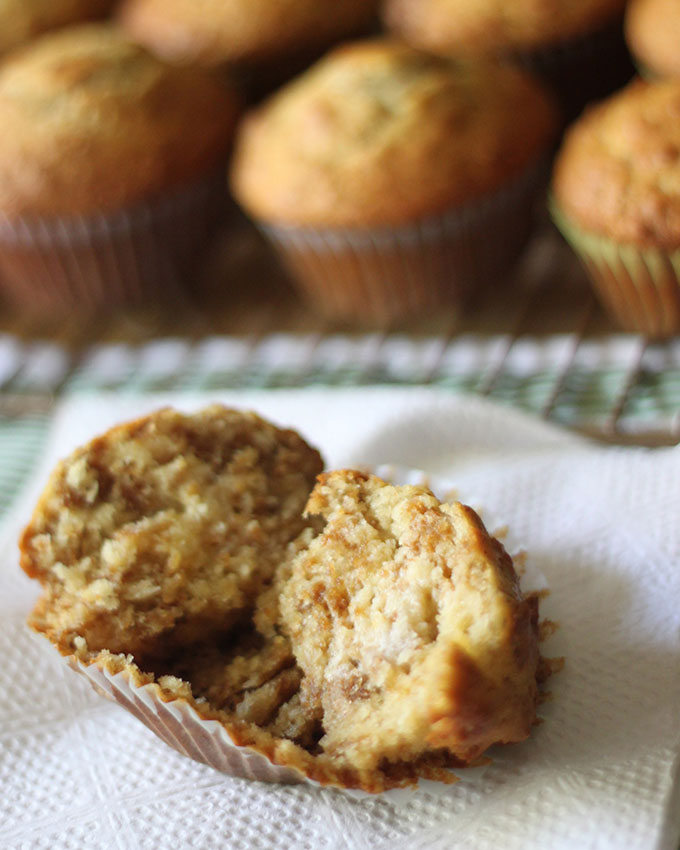 These muffins are best right out of the oven. They make you happy when skies are gray. I would know – skies were gray yesterday and yet, I enjoyed two of these bad boys for breakfast.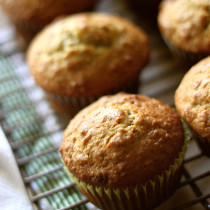 Raisin Bran Muffins
Ingredients:
½ cup oil
1 cup sugar
2 eggs
2 cups buttermilk
4 cups Raisin Bran cereal
2 cups flour
2 tsp. baking soda
1 tsp. salt
Directions:
Preheat oven to 400*F. Line muffin tins with paper liners.
In the bowl of a stand mixer, combine all ingredients, in order, making sure to add one cup of flour at a time. Bake for 18 minutes. Remove from oven, allow to cool for 10 minutes before transferring muffins to wire rack.
Use remaining batter to make the last 6 muffins, again baking for 18 minutes.
Top hot muffins with butter.
Leave a Comment