National Spanish Paella Day | Chicken & Chorizo Paella
Ahhh!!! It's National Spanish Paella Day!
This is nothing like a great paella and unfortunately, I'm being real here- this isn't the best rice dish you'll ever find (although it's tasty for sure). How can grocery shopping be something I forget to do? I HAVE NO IDEA, but I had to make do because I certainly wasn't going to go last night after working a 12 and a half hour day. Oy.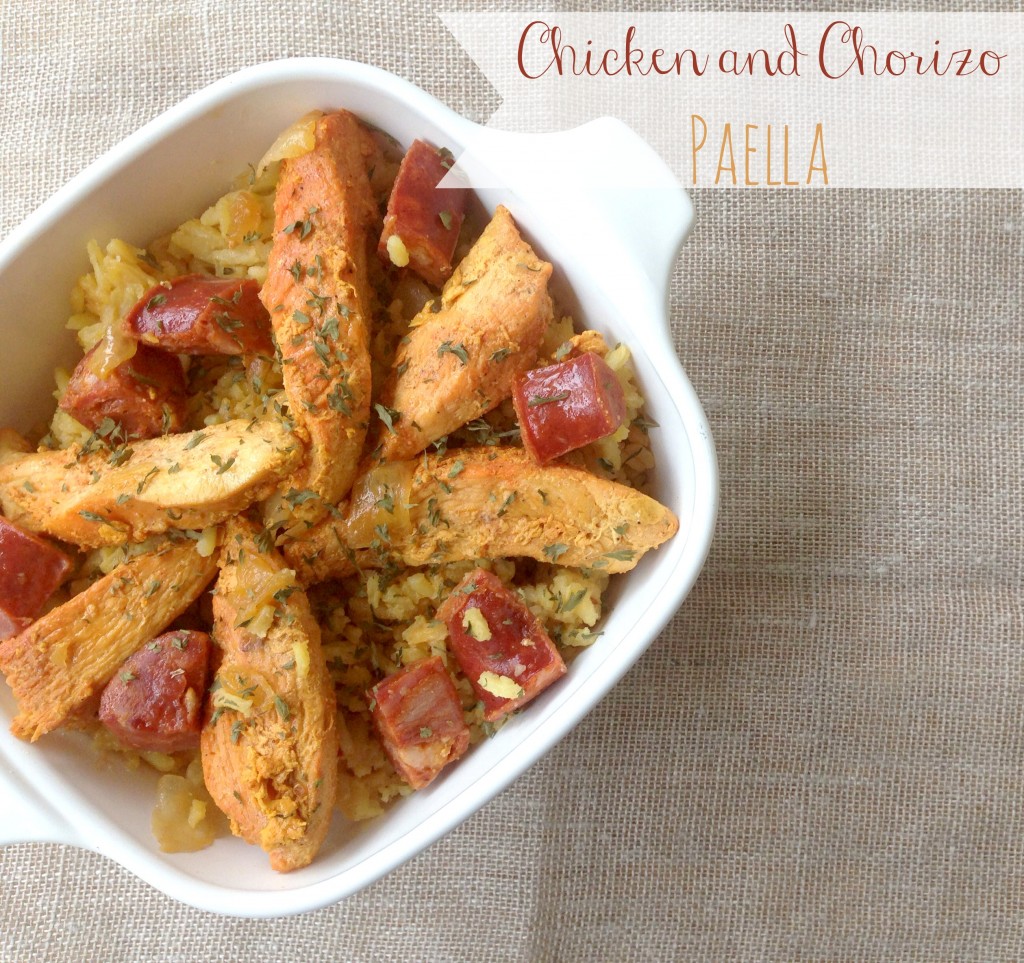 As much as I wanted to make the paella that I know I can, sometimes a trip to the store just isn't in the cards, be it because you are too busy, you hate (read: very much hate) grocery crowds, or you're out of money, or any multitude of reasons.
Sometimes, you just have to make do with what you have, and that's exactly what I did when I made this dish last night for today's food holiday.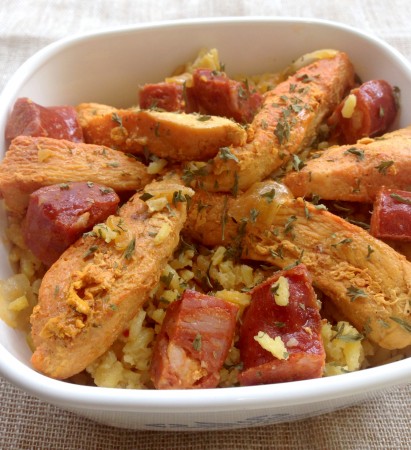 I seasoned some chicken with Goya Sazon seasoning (packets of seasoning that no Latin house is without) and grilled it, sauteed onions and chorizo, sprinkled with herbs and other seasonings, and stirred it all together in perfectly cooked white rice, making sure to leave some chicken and chorizo decoration on top.
I didn't even have a paella pan to work with. So this isn't even technically paella. But if you won't tell, I won't tell, okay?
National Spanish Paella Day | Chicken & Chorizo Paella
Author:
Prep time:
Cook time:
Total time:
Serves: 4
Ingredients
2 tbsp olive oil
2 cups uncooked white rice (Bomba works best)
4 cups chicken stock
1 bay leaf
1 pinch saffron threads
Salt and pepper, to taste
Dried oregano, to taste
Dried parsley, to taste
Paprika, to taste
2 boneless, skinless chicken breasts, halved and cut into strips
1 packet Goya Sazon seasoning
2 tbsp olive oil
1 Spanish chorizo, chopped
1 medium onion, diced
Instructions
In a paella pan, or large skillet, add the first 9 ingredients, stirring to combine. Bring mixture to a boil, then cover, reduce heat to medium-low, and simmer for 20 minutes.
While rice is cooking, season chicken with salt, pepper, and packet of Sazon seasoning. Grill chicken and set aside.
In a separate saute pan, add olive oil, diced onions, and chorizo. Cook until onions are slightly translucent.
Serve rice in a serving container and top with chicken, chorizo, and onions. Sprinkle with parsley.
Tomorrow: National Black Forest Cake Day
2 Responses to "National Spanish Paella Day | Chicken & Chorizo Paella"

Leave a Comment