National Black Forest Cake Day | Black Forest Brownie Cake
Happy Friday and Happy National Black Forest Cake Day! I'm currently writing this blog post from my biffle's house because we are making about eight food holidays on this fine Friday afternoon. Jackie has a baby, and given that babies have to take afternoon naps, we have to make things that'll keep us away from food processors, choppers, and electric mixers.
So, for the sake of the noise level, and also because I didn't want to make an entire cake, I have some store-bought brownies for you.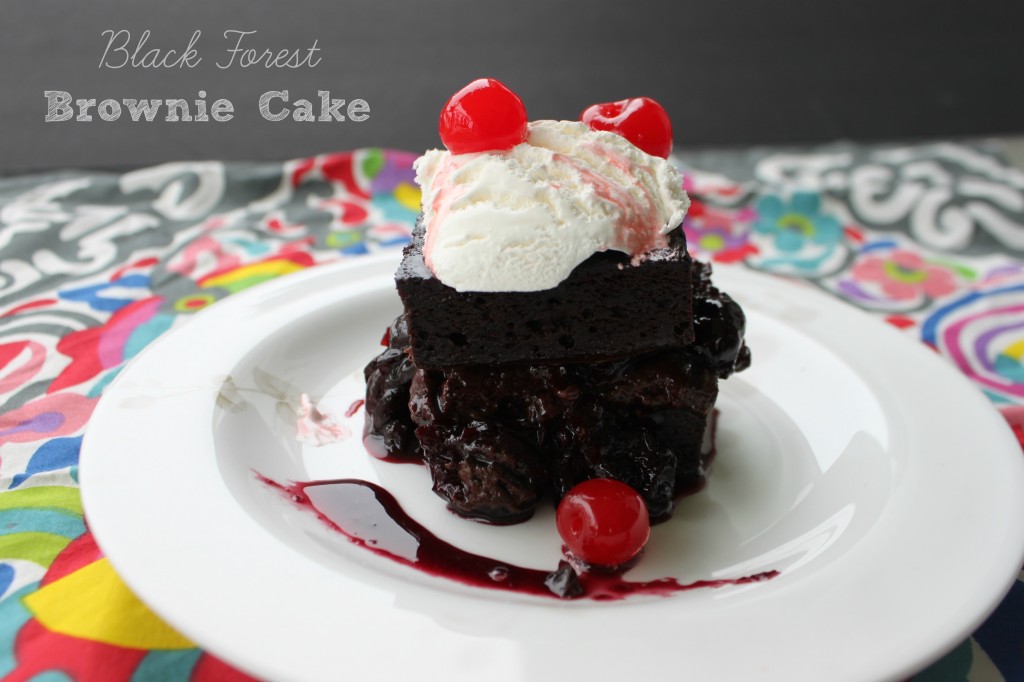 I'd be lying if I said that I made my own brownies because sometimes, who has time for that? Certainly not me, certainly not for every single food holiday. There is no shame in taking shortcuts, especially when the shortcuts allow for more time watching The Chew and making even more food.
So that brings us to this point where I tell you that using brownies actually made me like black forest cake more. I prefer the more fudge-like quality of these brownies (from Publix, duh) over regular chocolate cake.
Topped with cherries cooked in a sugar and wine sauce, Cool Whip, and maraschino cherries, it'll be an easy dessert that'll definitely satisfy your sweet tooth, all without putting forth too much effort. Why don't you make this tonight, and serve alongside a big glass of red wine?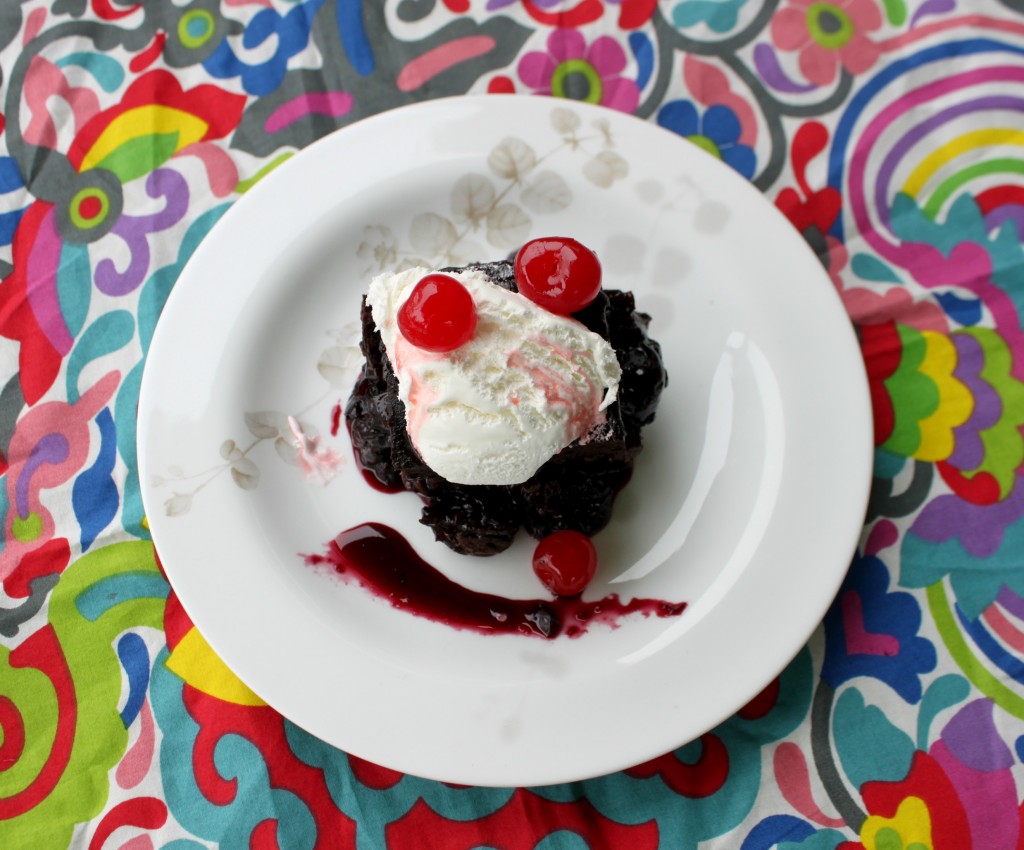 National Black Forest Cake Day | Black Forest Brownie Cake
Recipe Type: Dessert
Author:
Prep time:
Cook time:
Total time:
Serves: 4
Ingredients
8 count pre-made brownies
2 (12 ounce) bags of frozen cherries
2/3 cup sugar
2/3 cup red wine
Cool Whip
Maraschino cherries
Instructions
In a large saucepan over medium heat, combine cherries and sugar. Cook for 2 minutes.
Add wine and simmer for about 4 minutes, or until slightly reduced. Drain and reserve cherries; return liquid to saucepan and boil for about 8 minutes, until liquid is reduced by half. Add to cherries and allow entire mixture to cool.
To assemble, top one brownie with cherry mixture, followed by another brownie. Finish with desired amount of Cool Whip and number of maraschino cherries.
Tomorrow: National Lemon Chiffon Cake Day
4 Responses to "National Black Forest Cake Day | Black Forest Brownie Cake"

Trackbacks/Pingbacks

Leave a Comment